Some guns have lower stats in terms of damage, range, and accuracy
In Free Fire, each gun has its strengths and weaknesses, and choosing the best weapon is important to get the maximum advantage. It is vital to know your gun stats: whether it's suitable for close or long-range combat, its fire rate, recoil, and other features. Some guns may be inferior to others and because of that, you need to look out for the worst guns to avoid using them in battle.
SCAR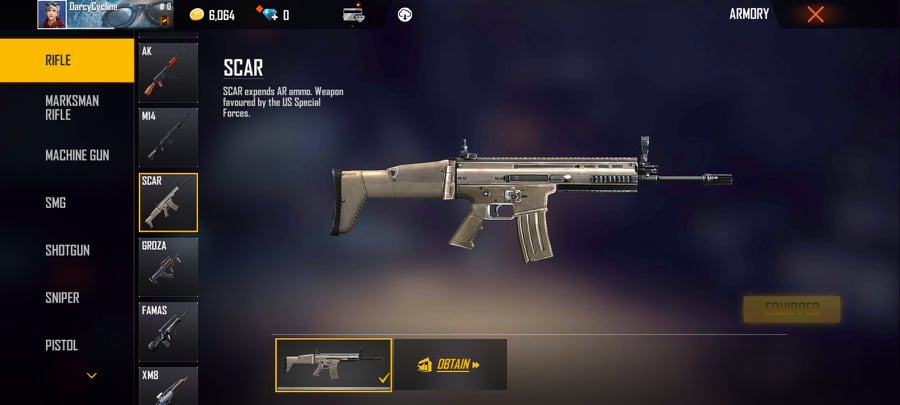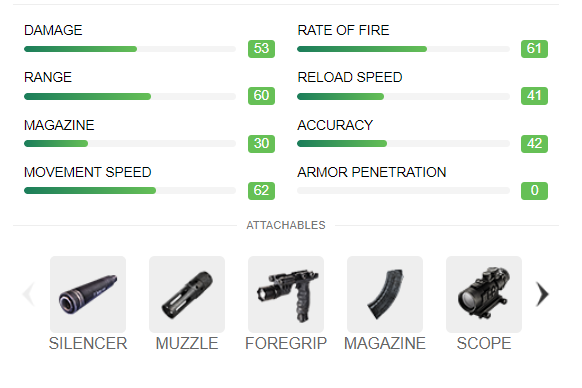 Although the SCAR is dubbed as great for beginners, this gun ranks the lowest in terms of damage in the Assault Rifle category. Its reload speed is also at the bottom of the category, making it difficult for players to shoot rapidly. Players will also need to equip more attachments to control bullet spray since it needs considerable compensation to achieve decent stability. You can definitely opt for other rifles out there.
VSS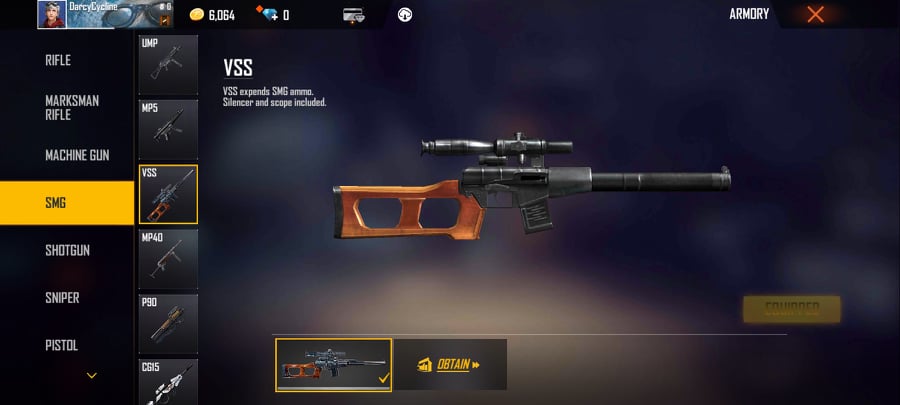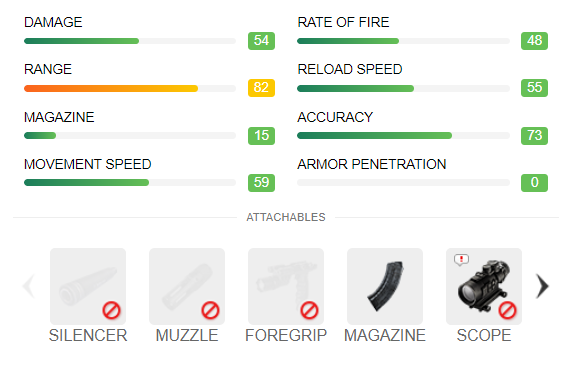 Based on the picture above, this weapon lacks essential attachments so that should signal you to avoid using it. The VSS may have great range but it gets dragged down by its damage of 54, making it quite hard to completely gun down enemies from afar. Not to mention, the VSS also has a low magazine count that further limits its potential. Surely there are better SMG options for you to loot out there.
MP40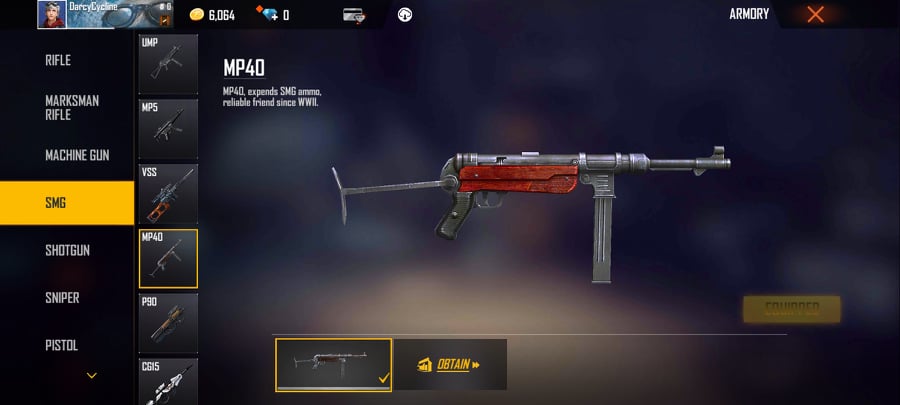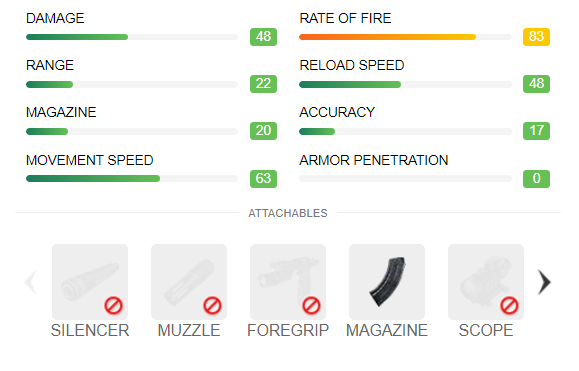 This submachine gun performs the lowest in terms of range so that should serve as a big red flag to you. The MP40 also has the lowest accuracy among the category so you might have to skip this one especially if you are a newbie. Though it may have an insane rate of fire (83), its low magazine count (20) still brings it down, making it the worst gun for its class. Go ahead and pick another SMG and just leave this one alone.
We hope that this list will help you to pick better guns during the game. Just always remember that when a gun's flaws far outweigh its benefits, you should go ahead and pick a better one.
*Gun stats from Garena Free Fire
What's the worst gun you ever used in Free Fire and why? Let us know your thoughts and share them on Codaclub Community; it's our newest forum where you can meet and share experiences with fellow Codashop gamers!

Don't forget to top up on your Free Fire account only at Codashop. We guarantee a better, faster, and safer top-up experience with more payment options to choose from.