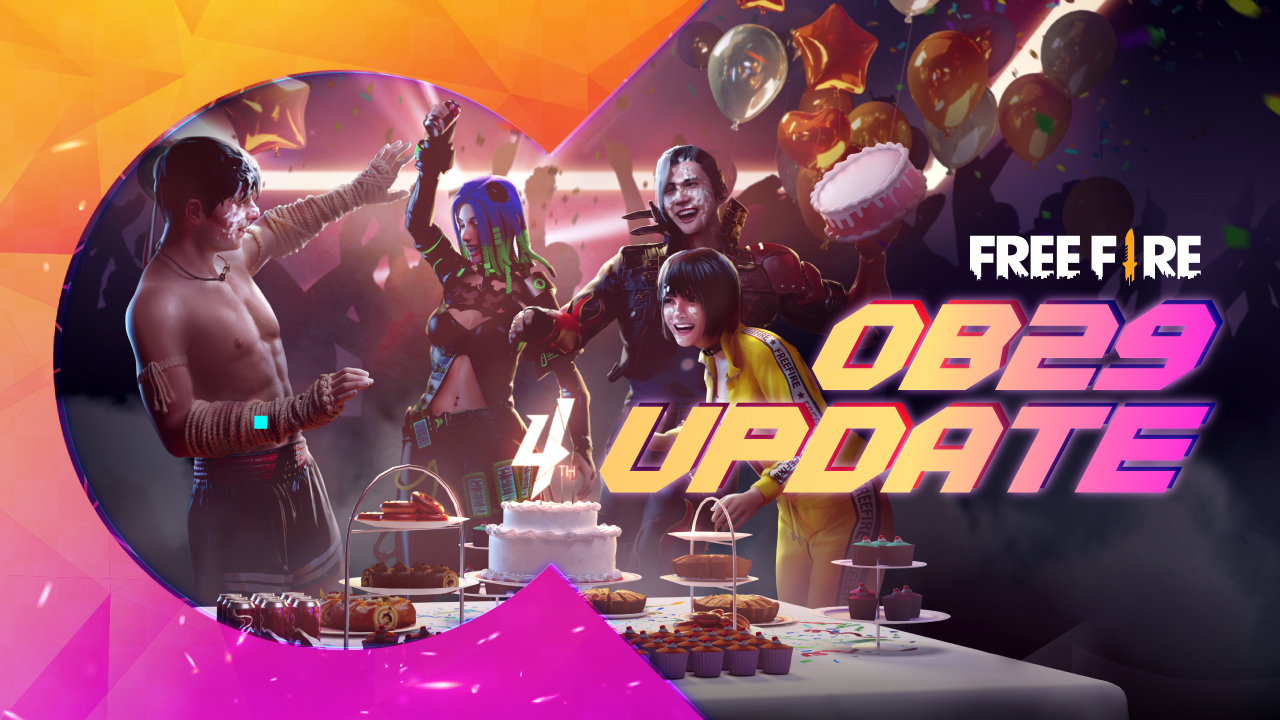 Free Fire recently rolled out its latest patch update in OB29, and it's loaded with tons of exciting new features, including a new game mode, map, weapon, and more! This is a fantastic way to welcome the game's '4nniversary', and Free Fire fans are indeed in for a treat! Let's check out the cool content!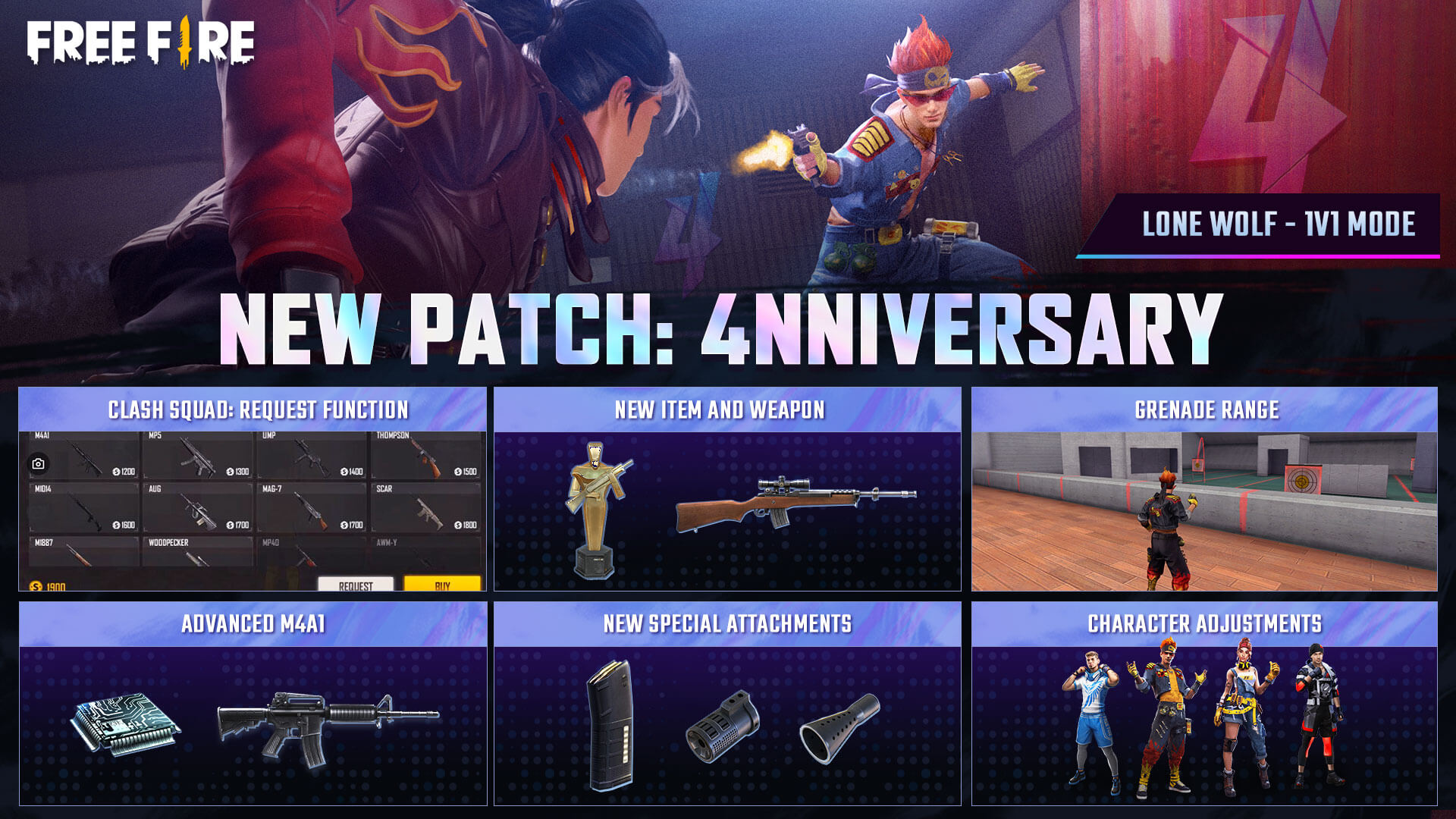 New Mode: Lone Wolf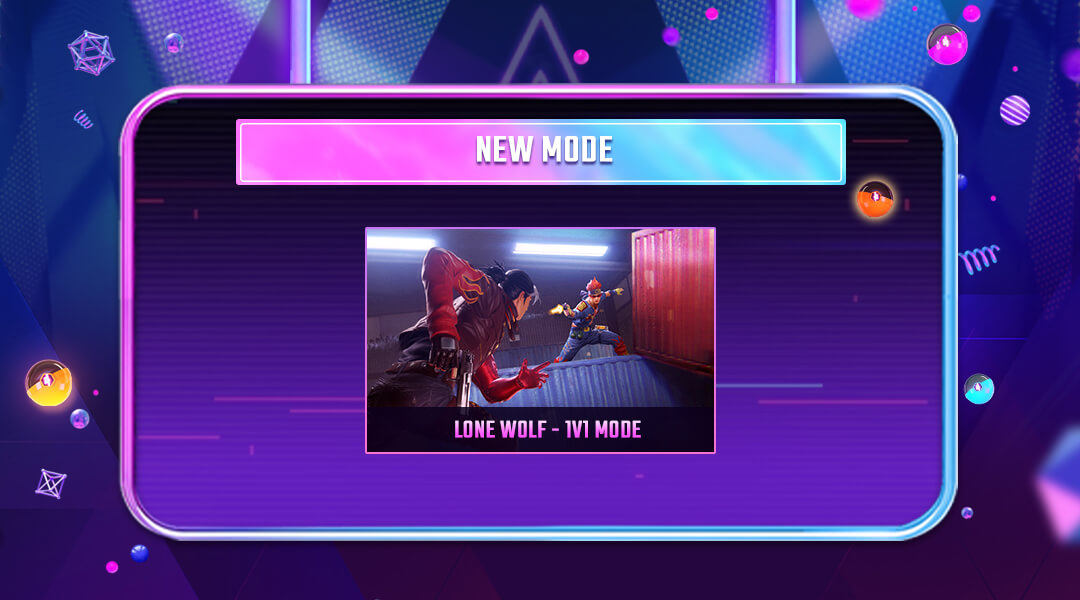 Image credit: Garena / Free Fire
How do you feel about doing a solo showdown with another player just to settle the score? Introducing Lone Wolf, a new game mode that takes place on a new map, Iron Cage, specifically made for the mode. In Lone Wolf, you can play against another player in an intense, best-of-nine 1v1 battle to see who reigns supreme.
Clash Squad: Request Function
Also part of OB29 is the Clash Squad Item Request. This new addition will allow players to request your team to purchase an item directly to your inventory. This new feature is available in Casual and Ranked mode.
Image credit: Garena / Free Fire
New Weapon and Attachments
The new patch also comes with new hardware to help you get that coveted Booyah! Introducing a new weapon, the AC80. It's a new marksman rifle available in Clash Squad and Battle Royale. With its Piercing Shots, the AC80 can easily take down enemies equipped with heavy armors.
Also, the Decoy Grenade has been reworked. It will now generate noise and will be revealed on the mini map after being deployed.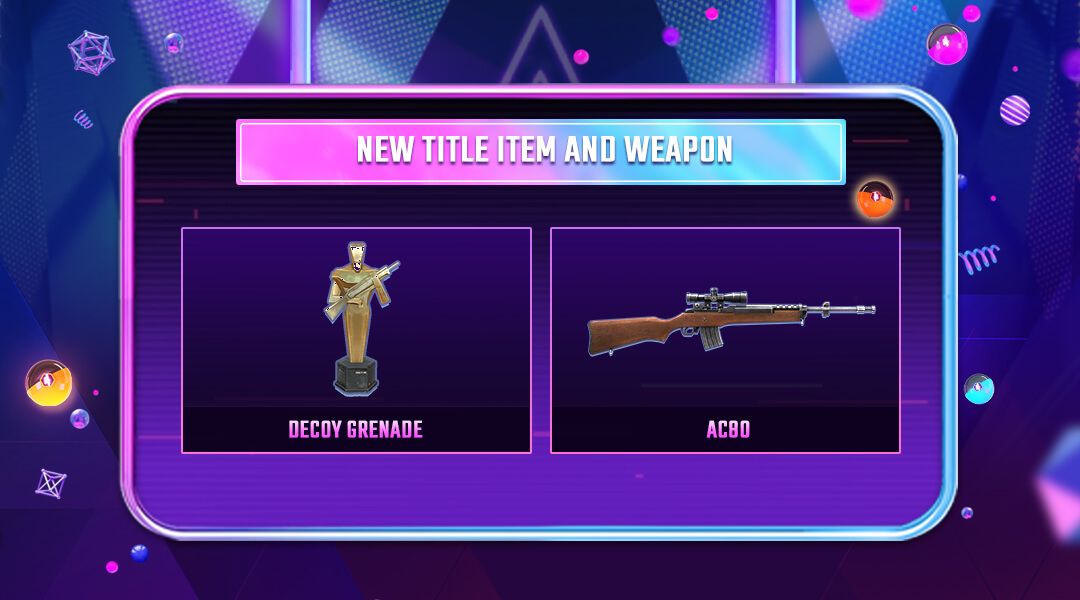 Image credit: Garena / Free Fire
Weapon Stats:

Attachments: Muzzle, Grip, Stock
Piercing Shots: Every second damage dealt with the AC80 will deal extra damage
Special Attachments have also been integrated into the game to help players prepare for future fights. These Special Attachments can only be equipped with selected types of weapons. Players can use them to customize their guns more strategically based on their situation and team composition.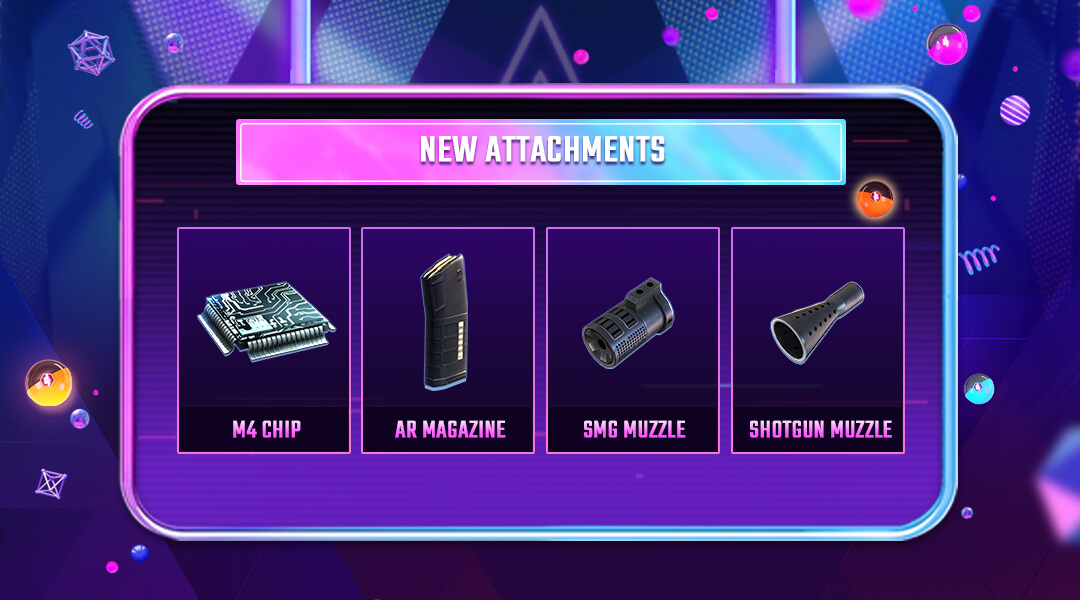 Image credit: Garena / Free Fire
Shotgun Muzzle:

Get +1 bullet in each shotgun shell fired.

SMG Muzzle:

Minimum damage range+1, range+1, every third shot will deal 1.2x damage.

AR Magazine:

Rate of fire increase, magazine size -15%.

M4 Chip:

This can upgrade the M4A1 into the X, Y, or Z version.
New Characters
Garena also introduced two new characters to grace the game. There's Dimitri, with his active skill called Healing Heartbeat. Dimitri can assist his downed teammates in recovering themselves while providing cover by staying in battle.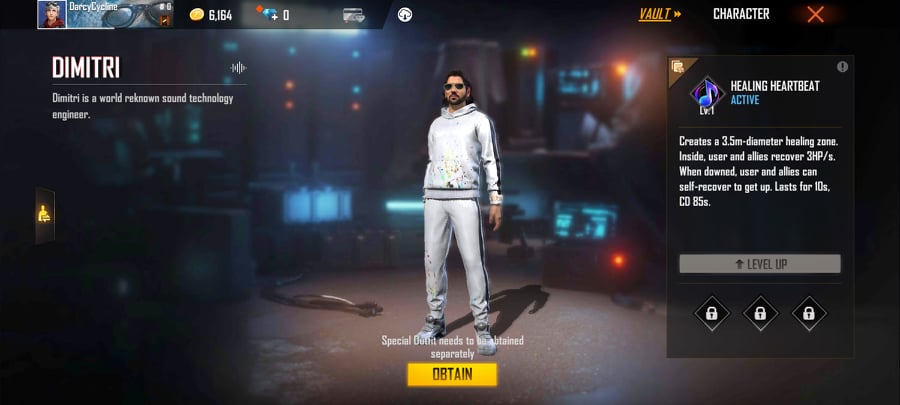 Skill Stats:
Healing Heartbeat: Creates a 3.5m healing zone. Inside, users and allies recover 3HP/s. When downed, users and allies can self-recover to get up. Lasts for 10/11/12/13/14/15s, CD 85/80/75/70/65/60s.
There's also Thiva, a newcomer who can help recover fallen teammates rapidly in battle. With his passive skill, Vital Vibes, he can significantly reduce the time it takes to help up his teammates in dangerous situations.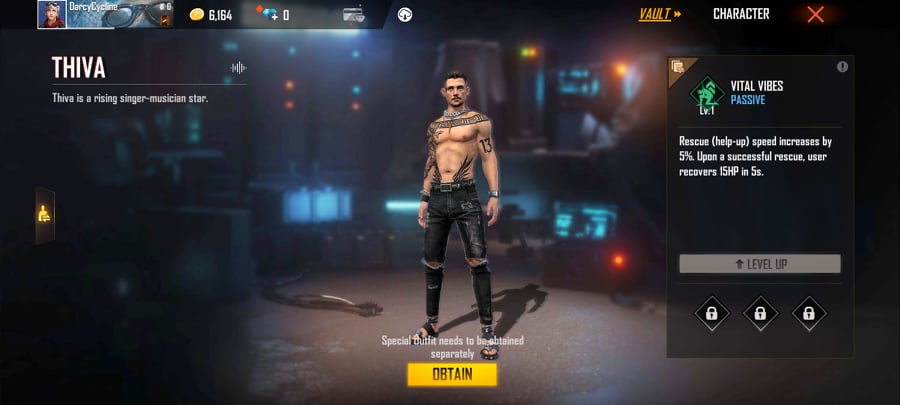 Skill Stats:
Vital Vibes: Rescue (help-up) speed increases by 5/8/11/14/17/20%. Upon a successful rescue, the user recovers 15/20/25/30/35/40 HP in 5s.
A new pet named Sensei Tig will also be available soon. Its special ability is called Nimble Ninja, which reduces the duration of enemies' man-marking skills. Check out the full details of the new patch notes here.

Don't forget to top up on your Free Fire account only at Codashop. We guarantee a better, faster, and safer top-up experience with more payment options to choose from.