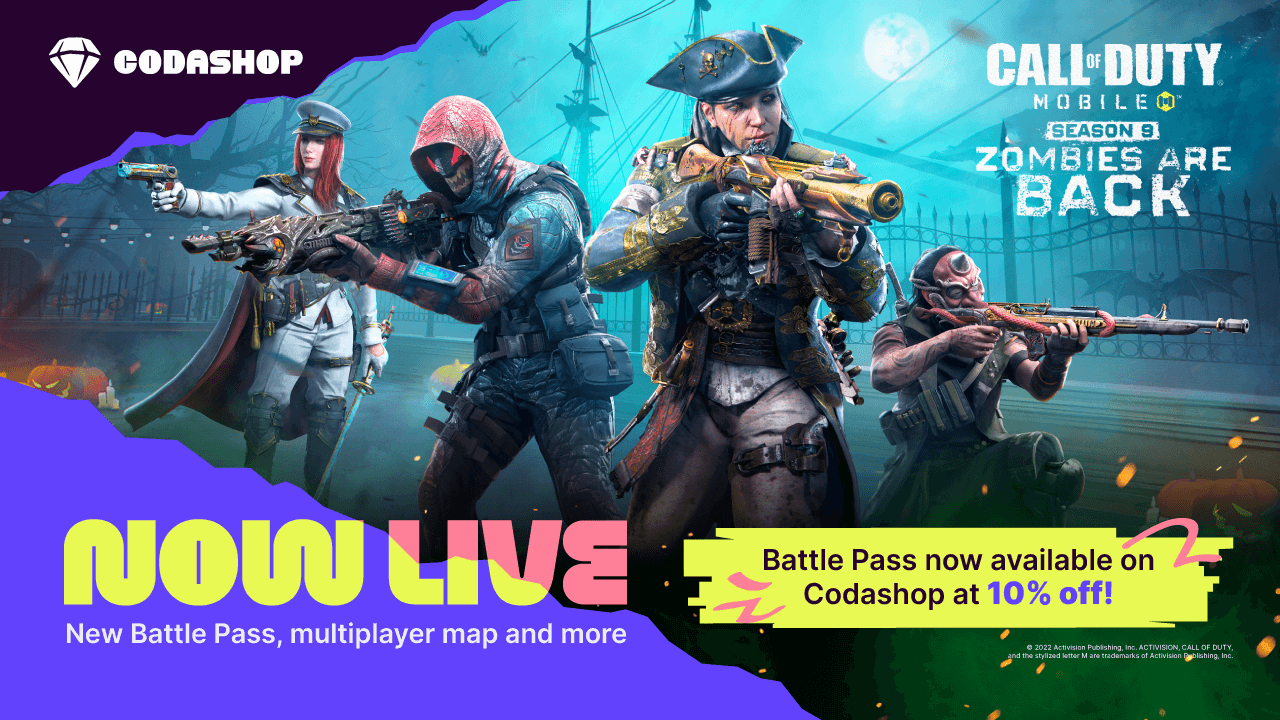 The undead is back this Call of Duty: Mobile Season 9! The ninth season features new weapons, the Haunted Hacienda and Haunted Voyage-themed event, plus other jam-packed updates you don't want to miss. 
Release Date 
The Call of Duty: Mobile Season 9: Zombies Are Back was launched on October 12 at 5 PM PT. Players may now get their CODM updated to the latest season. 
What's New?
The new season did not only bring new updates but also brought the Zombies back, perfect for Halloween. There's also a brand-new battle pass, operators, weapon, new throwable lethal, and more that await you.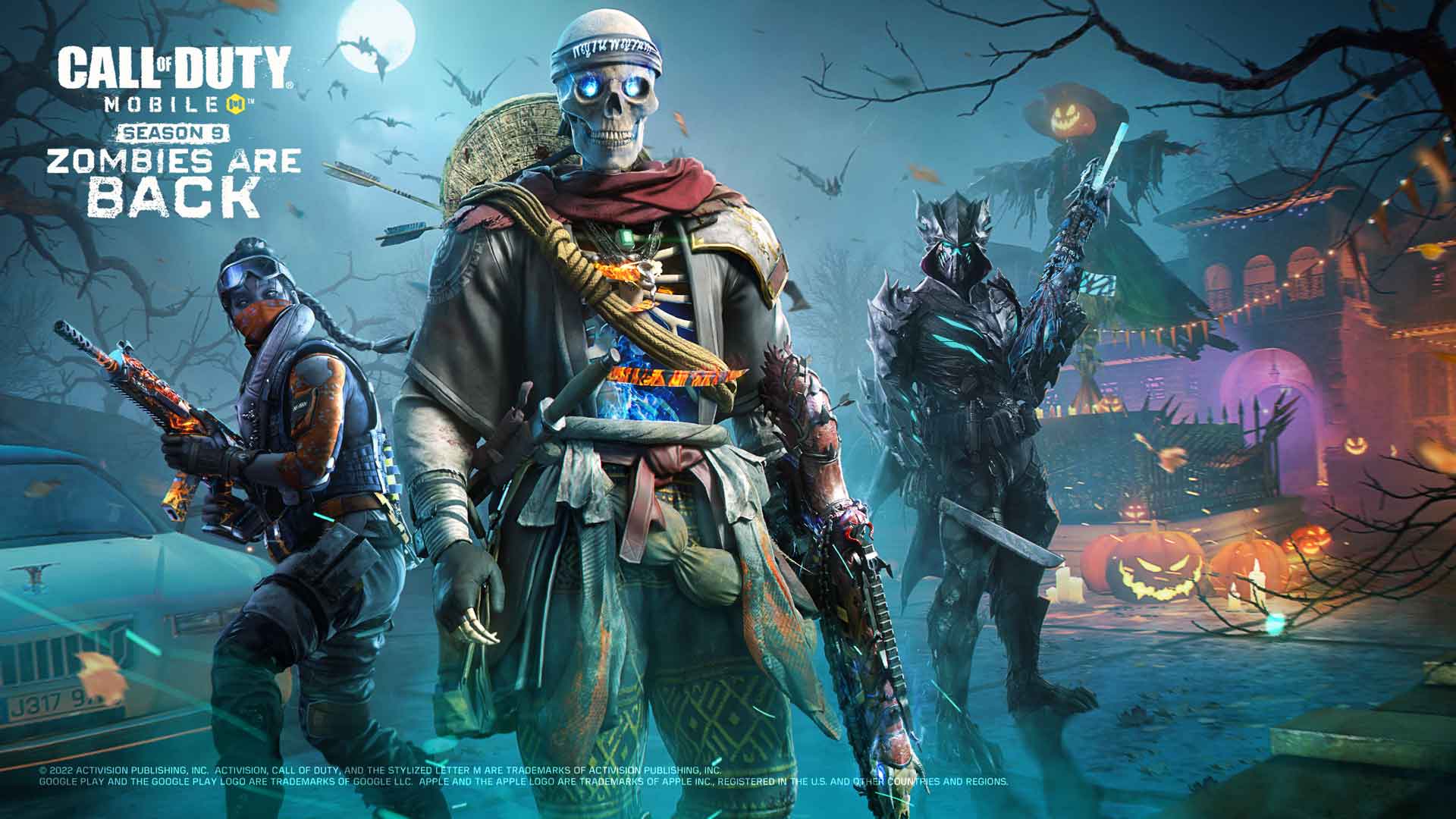 The Return of Zombies
The zombies are back in CODM featuring two modes: 
Zombie Classic
Survive the rounds of conquering the onslaught of the undead with your teammates, which will test your coordination, trust, and resiliency. Don't forget to claim your perks and mystery boxes to help you get through the undead. 
Super Attack of the Undead
In this mode, you will be joined by other survivors, and one will be randomly selected at the start of the match to join the undead. The game will last until the last human or zombie stands strong. The living and undead gain new match capabilities as the game progresses. 
There is also a new multiplayer map introduced this CODM S9, the Haunted Hacienda, where the lavish vineyard estate is transformed for Halloween. Be wary of your surroundings as the evening settles in on the location. Take your new haunting to the match, conquer the night and dominate the battlefield; just be careful with falling prey to the zombies. 
Enjoy your Halloween treats in the Haunted Voyage theme event. Earn your Halloween Coins which you can use to draw Halloween candies by playing matches and completing daily and weekly objectives in Multiplayer and Battle Royale.
These Halloween candies will also provide you a number of points, giving you access to rewards like Parachute: Sapphire Skulls, HS0405: Electric Eel, Rytec AMR: Blue Skeletons, and the Battle Hardened: Neon Fire Operator Skin. 
New Weapon, Lethal, and Attachment
New Assault Rifle – Krig 6
Krig 6 is making its debut in Season 9. It is popular with its fast TTK and long-range potential. Its debut comes with a new Mythic-tier skin, also known as the "Ice Drake," which completely transforms the gun into a chilling dragon.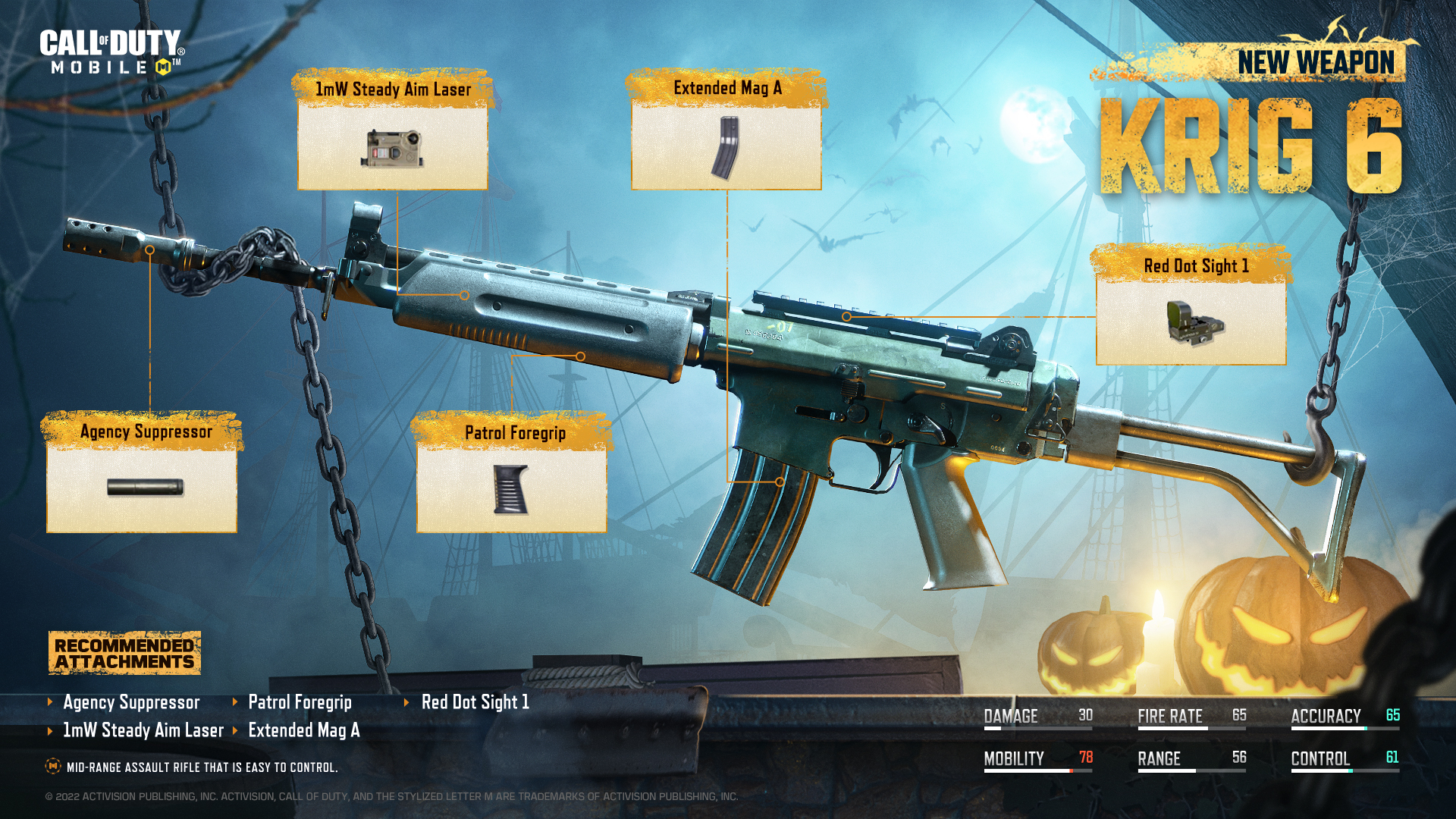 Attachments:
Muzzle: Agency Suppressor
Optic: Classic Red Dot Sight
Laser: Aim Assist Laser
Underbarrel: Field Agent Foregrip
Ammunition: Extended Mag A
New Lethal – C4 Explosive
C4 is one of the best weapons to get through Zombie Classic and Super Attack of the Undead, which you can remotely detonate to ambush more zombies.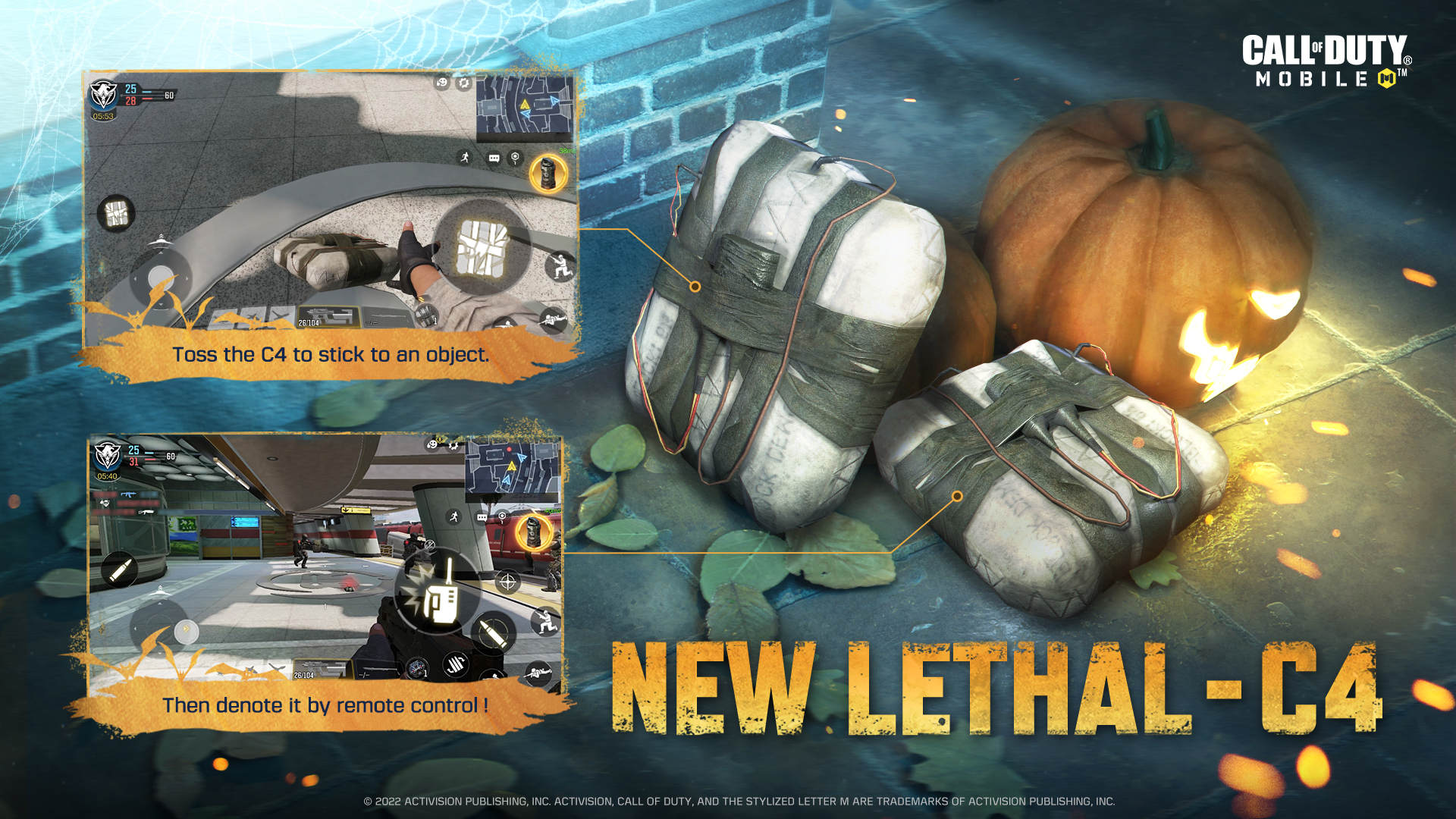 New Attachment – Underbarrel Stun Gun for Pharo SMG
The Underbarrel Stun Gun attachment is exclusive to Pharo SMG. 
Zombies Are Back Battle Pass 
The CODM S9 Free Battle Pass features C4 Explosive that you can get at Tier 14 and Krig 6 at Tier 21. Other free rewards come with this S9, from camos, Weapon Blueprints, and last but not least, the Misty Seas Calling Card.
Earn all the available content of Zombies Are Back by purchasing Premium Battle Pass, which comes with new Operator Skins like Kui Ji: Sapporo Stealth, Domino: Carbon Smoke, Zero: Dark Sails, and Merc 5: Sea Monster. Like the Free Battle pass, there are other free rewards, such as Weapon Blueprints. 
Store Update
Call of Duty: Mobile Season 9 brings new weapon blueprints and operators to the in-game store. The new Cold Embrace Mythic Draw features the Krig 6: Ice Drake Mythic-rarity Assault Rifle alongside the Legendary Dark Shepherd: Arctic Death Skin.
Now that Zombies are back in Season 9, you can test your assertiveness inside the battlefield. Call of Duty: Mobile may be all about being the last man standing; time, it goes to another level of standing strong until the end. Enjoy this season's zombies update and take your gameplay to another level while getting rewards by actively participating in the events.
*All images credit to Call of Duty: Mobile
As you set your gears ready for battle with your CODM controller, don't forget to top up CODM only at Codashop. It's easier and faster, with plenty of safe and convenient payment methods available.