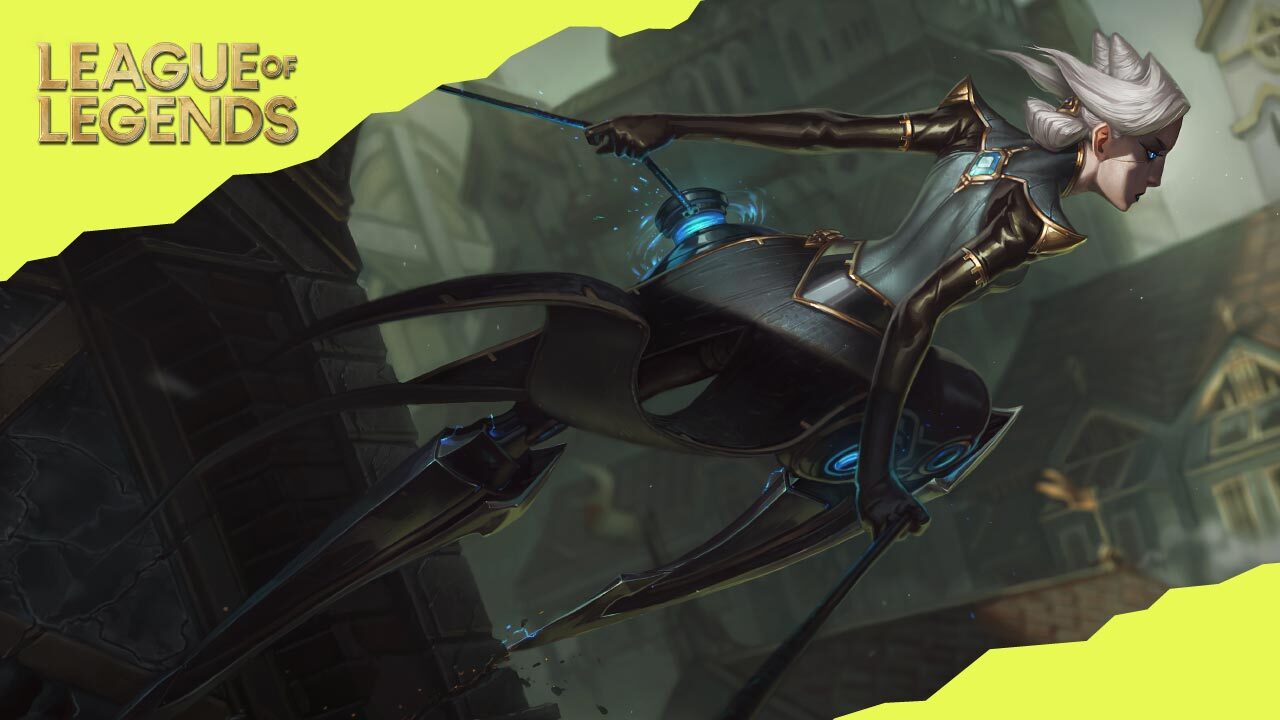 One of the world's biggest, most awaited esports events finally kicked off this season last September 29, 2022 in Mexico City. The World Championship (commonly called Worlds or LOL Worlds) is the top-tier tournament and crowning glory of the popular MOBA video game League of Legends. 
Awarded as the best Esports Event by Game Awards in 2021, the Worlds 2022 is back again this year to show the gaming industry how the professional competitive scene is done – prestigious, all-inclusive, and entertaining. A total of 24 teams from all of the game's regions are vying in a months-long race for the 70-pound Summoner's Cup, a multi-million-dollar prize pool, and the championship title "12th Worlds Champions".
LOL Worlds 2022 is fully packed with action and entertainment, so don't miss the beat as you catch everything you need to know about the tournament here on this page. 
Worlds 2022: Format, venues, and schedules
The 12th season recorded over 800 players from over 100 professional LOL esports teams battling across a dozen leagues worldwide to qualify in the culminating competition. Only 24 teams earned a spot and were given the opportunity to prove their elite gaming talents throughout the various tournament stages held in four locations across North America. The LOL Worlds schedule is as follows: 
Play Ins (including Playoffs) –

September 29 – October 4 at Arena Esports Stadium at Artz Pedregal in Mexico City, Mexico

Group Stage – October 7-10 and October 13-16 at Hulu Theatre at Madison Square in New York City
Main Stage (Knockout Phase)a. Quarter-finals – October 20-23 at Hulu Theatre at Madison Square in New York City
b. Semifinals – October 29-23 at State Farm Arena in Atlanta, Georgia
c. Finals –

November 5 at Chase Centre in San Francisco, California
The World's tournament format is generally grouped into three stages: Play-in Stage, Group Stage, and Knockout Stage. These phases use round-robin groups, BO1 and BO5 match formats, and a single elimination system.
Riot Games grouped the regions' seeds based on their past international performances. Strong seeds automatically went into the Group Stage, whereas other regions that had fewer representatives underwent the tournament's Play-In Stage.
New to LOL Worlds or esports tournaments in general? Here's a rundown of each tournament stage: 
Play-in Stage (Round 1)
The First Phase of the tournament. Here, the final four teams of the main event are chosen.  Twelve teams compete in two groups of six to try and earn the final spots in the tournament using a single round-robin group and BO1 (Best of 1) match format.
The 1st-placed teams of each group automatically advanced to the Group Stage. Meanwhile, each group's 2nd, 3rd, and 4th-placed teams were directed to play in the Playoffs, thus leaving the two teams at the bottom ranks eliminated. 
Play-in Playoffs (Round 2) 
Six teams from Play-in Stage (Round 1) competed in the Playoffs (Round 2). The 3rd and 4th-placed teams of the same groups in Round 1 faced each other. Winners were cross-matched to compete with the 2nd-placed teams of the other group. All matches are played in a BO5 (Best of 5) match format, with only two seeds eligible to advance to the Group Stage and the remaining four eliminated. 
Group Stage
A total of 16 teams compete in the tournament's second phase. These include the four seeds from the Play-In Stage and the 12 strong seeds with direct entry from China, South Korea, Europe, North America, Southeast Asia and Vietnam.
The 16 remaining teams are divided into four groups, where they will compete against one another in a BO1 (Best of 1) match format. The top two teams of each group will advance to the tournament's Knockout Phase, whereas the bottom two teams will be eliminated.
Main Stage (Knockout Phase)
Finally, the cream of the crop of League of Legends' gaming performance will commence here, where eight teams from the Group Stage will advance to the Knockout Phase using a single elimination bracket and BO5 format across all matches. This results in four quarter-final matches, two semifinal matches, and one championship match.
24 teams vying for a hefty prize pool
Unfortunately, the League of Legends Continental League (LCL) wasn't able to participate in LOL Worlds 2022. Instead, its slot was given to Europe since it had the best performance in international events over the past two years.
Still, the show must go on, and the 24 teams from all over the globe will vie for the resounding prize pool of USD$2,225,000 on top of the championship title and Summoner's Cup. Meet the teams that have made it in the tournament grouped based on their regions: 
China (LPL)
JD Gaming (JDG)

Top Esports (TES)

Edward Gaming (EDG)

Royal Never Give Up (RNG)
2. South Korea (LCK)
Gen.G

T1 (T1)

DWG KIA

DRX
3. Europe (LEC)
Rogue

G2 Esports (G2)

Fnatic (FNC)

MAD Lions (MAD)
4. North America (LCS) 
Cloud9 (C9)

100 Thieves (100T)

Evil Geniuses (EG)
5. Southeast Asia (PCS)
CTBC Flying Oysters (CFO)

Mega Bank Beyond Gaming (Beyond Gaming)
6. Vietnam (VCS)
GAM Esports (GAM)

Saigon Buffalo (SGB)
7. Brazil (CBLOL)
8. Japan (LJL)
9. Latin America (LLA) 
10. Oceania (LCO)
The Chiefs Esports Club (CHF)
11. Turkey (TCL)
The initial prize pool of USD$2,225,000 is set to be distributed based on the following percentages: 
1st place: 22%

2nd place: 15% 

3rd to 4th places: 8%

5th to 8th places: 4.5%
Watch LOL Worlds 2022 
Enjoy the hottest gaming actions of LOL Worlds 2022 anywhere you are in the world, as all matches are also available on the internet. 
Tickets
For onsite viewing, ticket prices range from US$60 to USD$90 depending on the location of the seat. They can be purchased on Ticketmaster's official website, with pre-sale tickets for the Group Stage, Quarterfinals, Semifinals, and Finals available for Mastercard holders. 
Online streaming
As always, LOL Worlds 2022 is available on major streaming platforms, such as Twitch, Youtube, and LoL esports. Fans from China can watch on Bilibili or B Site (a video-sharing website based in Shanghai), whereas fans from South Korea can access matches on NaverTV.
Watch Rewards
If you can't witness LOL Worlds' games personally, don't be disheartened. Watching live and consolidating watch patterns at lolesports.com allows you to earn drops and rewards, such as exclusive icons, emotes, and other loot from Riot Games. You can obtain them during special moments in the broadcast or by playing Pick'Em! So, not only do the 24 teams are in the heat for the prizes but also you – the fans and spectators of Riot Games' League of Legends World Championship 2022.
Shine bright like a diamond with Riot Games' newest partner, Tiffany & Co. The two collaborated to give the Summoner's Cup a new chic look. With that, the video game developer has also decided to give away Drops-exclusive Crystal Rose Chromas and a Worlds x Tiffany & Co. Ward to fans. Keep in mind that these exclusive and luxury goodies wouldn't be available anymore once dropped. So, always stay tuned from Group Stage to Finals on lolesports.com to get your piece! Examples include: 
One redeemable code for an exclusive Tiffany & Co.-themed Crystal Rose chroma (codes and champions will vary per drop):

Crystal Rose Swain (Tiffany & Co.)

Crystal Rose Zyra (Tiffany & Co.)

Crystal Rose Akshan (Tiffany & Co.)
Riot Games is also continuing its last year's program this season: the 2022 Worlds Rewards Capsule. It features a new selection of LoL Esports-exclusive Icons, Emotes, and more collectables throughout the two-month tournament. Once you receive the Capsule, you can get one item at random from the following list:
One of the Worlds-exclusive Icons or Emotes for 2022 (excluding team logos)

One Hextech Chest & Key

One 2022 Esports Capsule
For special moments in the games, here are some examples that you can anticipate for Drops: 
Pentakill: Drop is guaranteed to appear

Triple or Quadrakill: A drop might appear but is not guaranteed

Opening and closing ceremonies: A drop might happen, but it's not guaranteed.
Good luck, and may the best team win!
Enjoy LOL Worlds 2022 as you catch the latest news and tips here at Codashop Blog. Don't forget to top up your League of Legends account only at Codashop. It's easier and faster, with plenty of safe and convenient payment methods available.