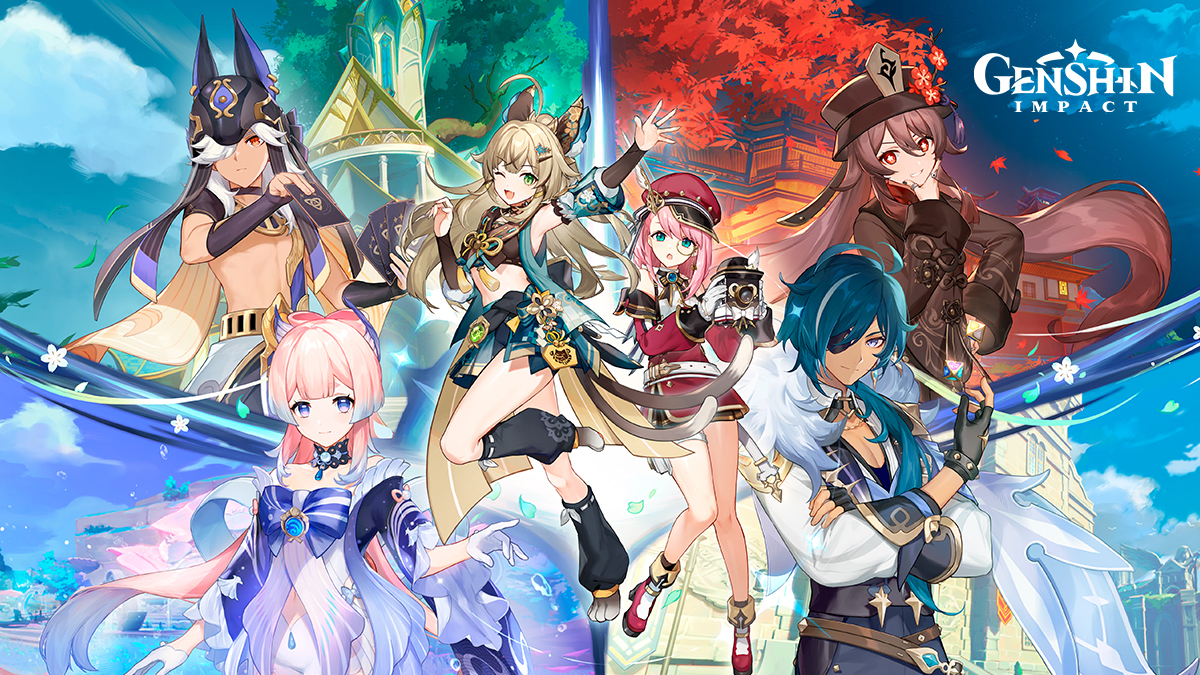 The Fontaine hype train arrives in version 3.7 as HoYoverse introduces one of the playable characters from the Land of Justice, Charlotte. The version update also packs some character reruns, new weapons, events, and more. Stick around and discover what's in store in the latest Genshin Impact update!
New events
Duel! The Summoner's Summit!:

as Genius Invokation TCG continues to be the talk of the town, the Adventurer's Guild launches the King of Invokations Grand Prix to summon the best of the best. Join the competition from May 25 to June 12, 2023, and rack up awesome rewards! 

Divine Ingenuity: Collector's Chapter

: the Traveller crosses paths with Honglang once again. Partake in this Domain building event and stir your creative juices to win Primogems, Mora, and precious materials.

Feast of the Departed Warriors

: there isn't enough information about this event, but from what I see, it looks like one of those ultra-hard boss runs that use various buffs and debuffs to calculate your final score. Share your strategies for this in the comments! 

Fayz Trials: Hypothesis

: chug some Fayz Potions and unlock new powers to clear monster hoards! Finish all the trials and win prizes.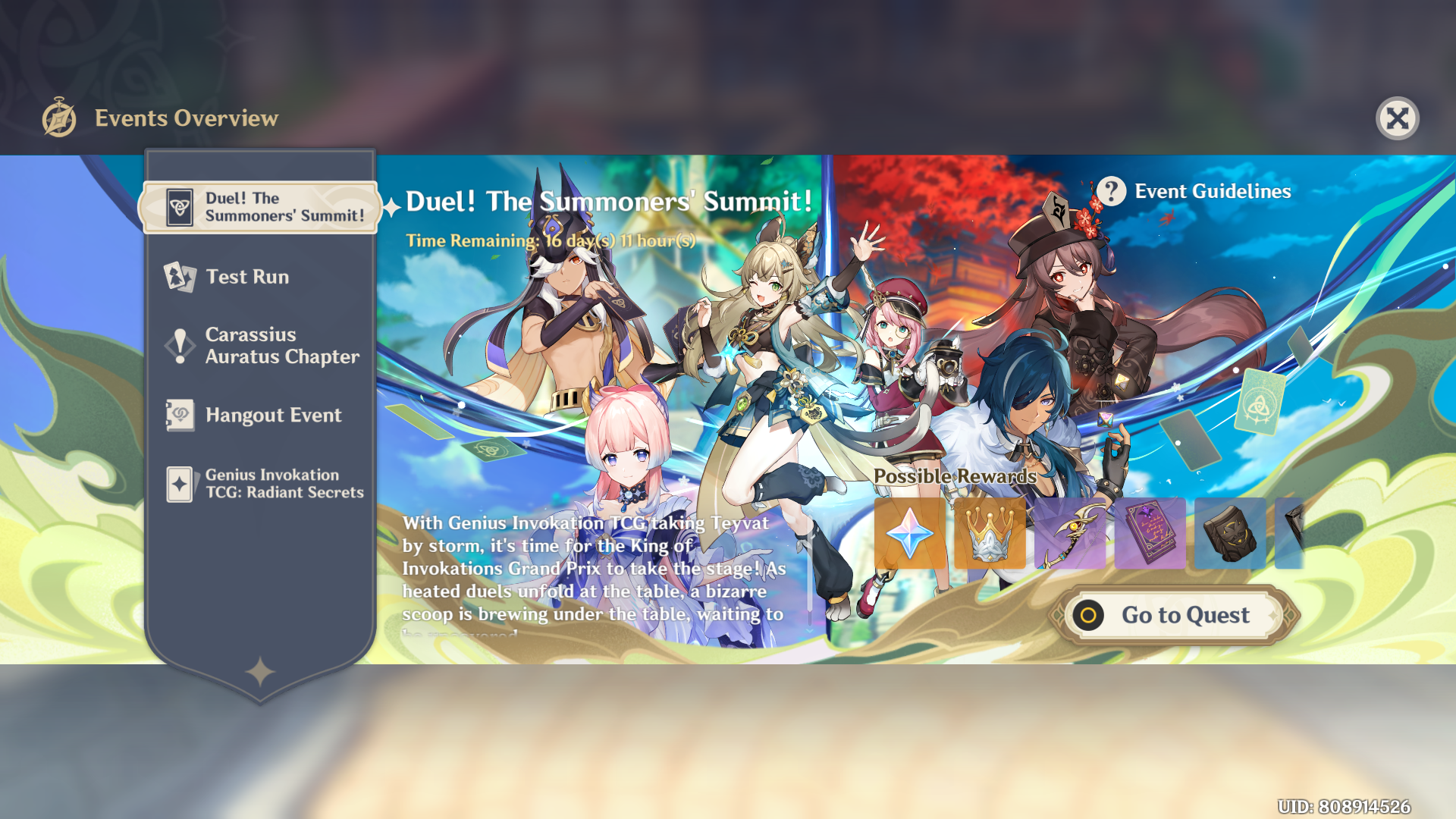 New quests
Yoimiya Story Quest – Carassius Auratus Chapter: Act II "Star-Pickers Passage"
Unlock criteria:
Reach Adventure Rank 40 or higher

Complete Archon Quest Chapter III: Act V "Akasha Pulses, the Kalpa Flame Rises"

Complete Raiden Shogun's Story Quest – Imperatrix Umbrosa Chapter: Act II "Transient Dreams"

Complete World Quest "The World of Aranara" from Aranyaka: Part II "Dream Nursery"
Hangout event: Kaveh – Act I "The Pendulum of Weal and Woe"
Unlock criteria:
Reach Adventure Rank 40 or higher

Complete Archon Quest Chapter III: Act V "Akasha Pulses, the Kalpa Flame Rises"

Complete Alhaitham's Story Quest – Vultur Volans Chapter: Act I "The Illusions of the Mob"
Character reruns
For the first half of version 3.7, players will once again get the chance to pull for Yoimiya and Yae Miko as each will have their own rerun banner starting May 24, 2023! 4-stars Chonyun, Yun Jin, and the new Inazuma character, Kirara, will join them.
The second half will feature Kaedehara Kazuha and Alhaitham reruns, with the 4-stars yet to be announced.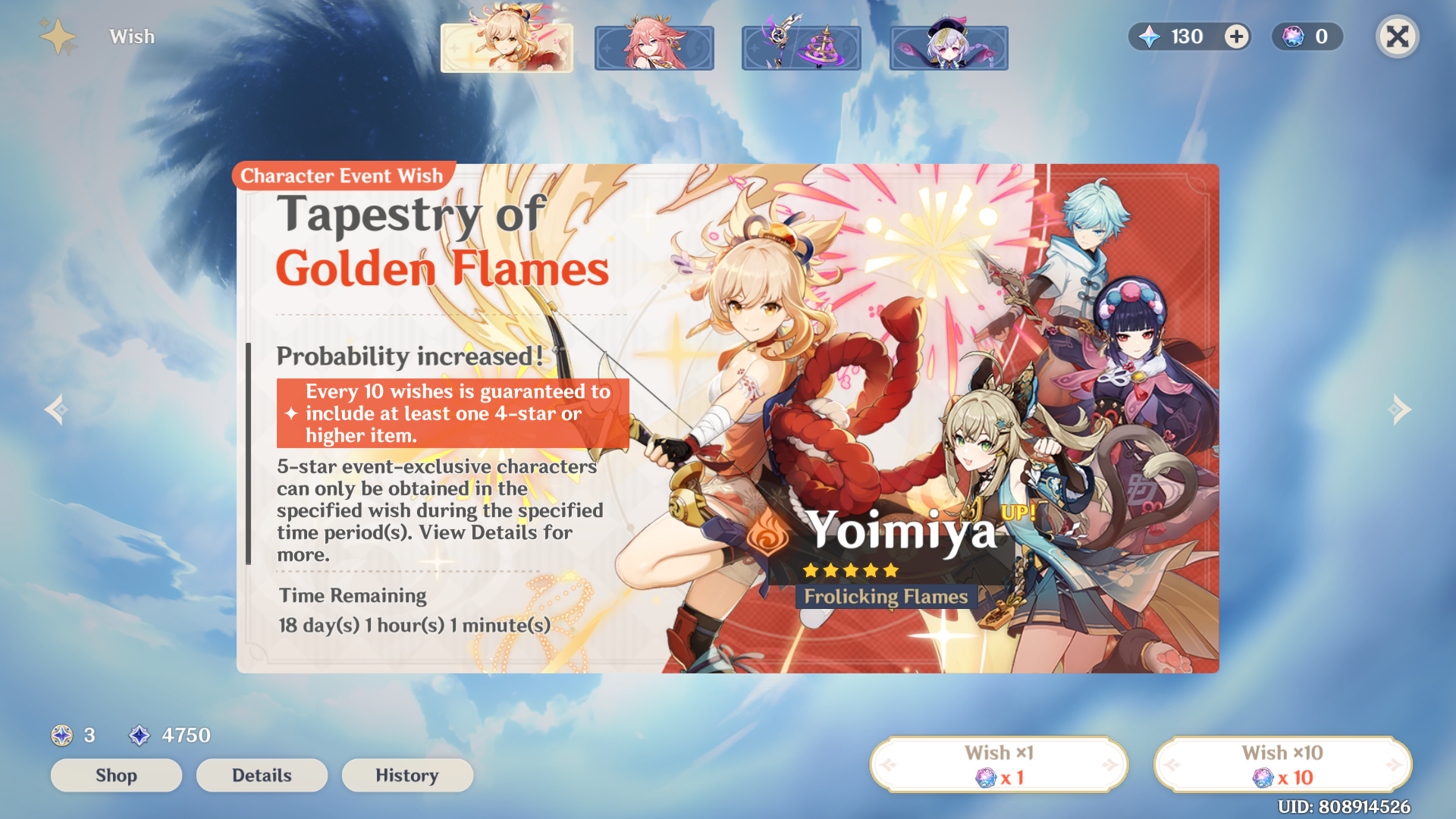 New character
Kirara, the Cat Upon the Eaves: as a youkai and a courier of the Komaniya Express, Kirara uses her abilities to deliver parcels safely across Teyvat. Get to know her during the first phase of character wishes during version 3.7!
New weapon
Ibis Piercer 
Base ATK: 565
ATK: 27.6%
Passive: Secret Wisdom's Favor – The character's Elemental Mastery will increase by 40 within 6 seconds after Charged Attacks hit opponents. Max 2 stacks. This effect can be triggered once every 0.5 seconds.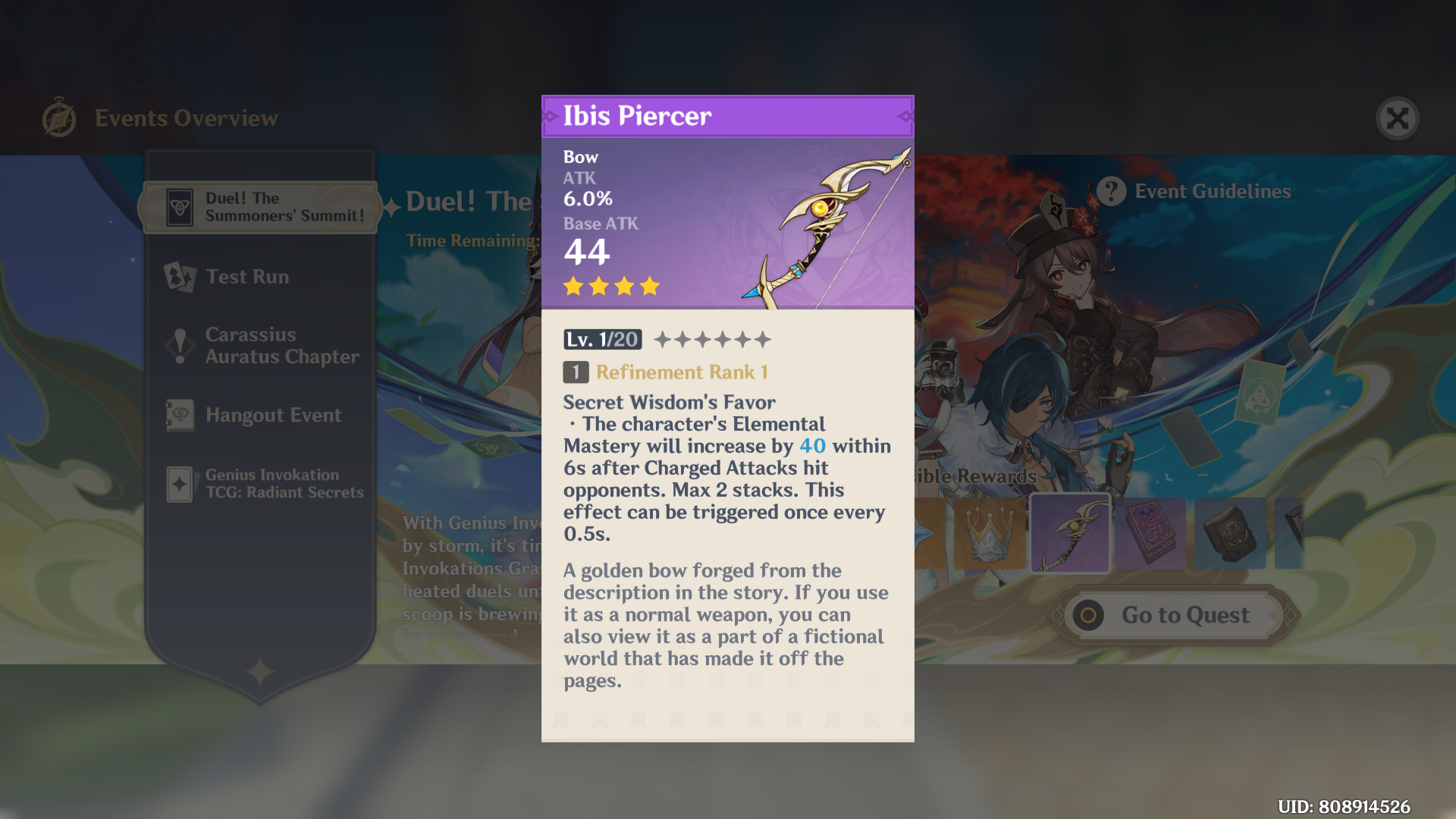 New Genius Invokation TCG content
Genshin Impact version 3.7 also expands the current card roster of Genius Invokation TCG. The update adds a whopping 13 Character Cards, each with corresponding Talent Cards. New Action Cards can also be purchased from Prince at the Cat's Tail Bar. Be sure to check them out to try new techniques, team comps, and strategies!
Players can also try new Genius Invokation game modes: The Forge Realm's Temper and the Arena of Champions. Test your TCG knowledge with added difficulties, parameters, and conditions, and battle it out with the best.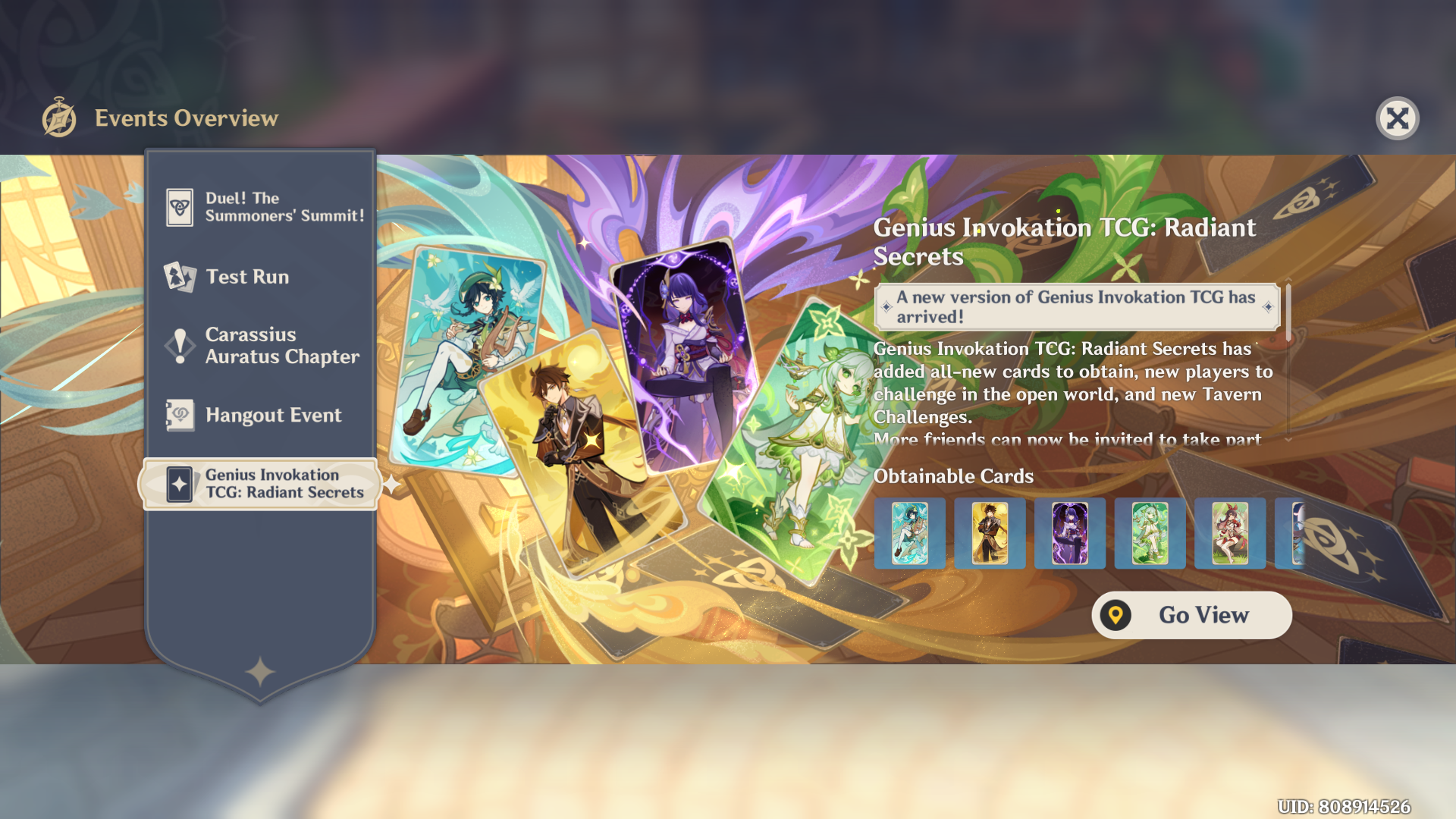 New features
Gadget Quickswap Function
Travellers can now pick up to four gadgets to add to the new Quickswap Function. To choose gadgets, open your Inventory and click the Quickswap button at the lower-left corner of the screen. Tap and hold Z on PC (Gadget button for mobile) to switch to another gadget quickly.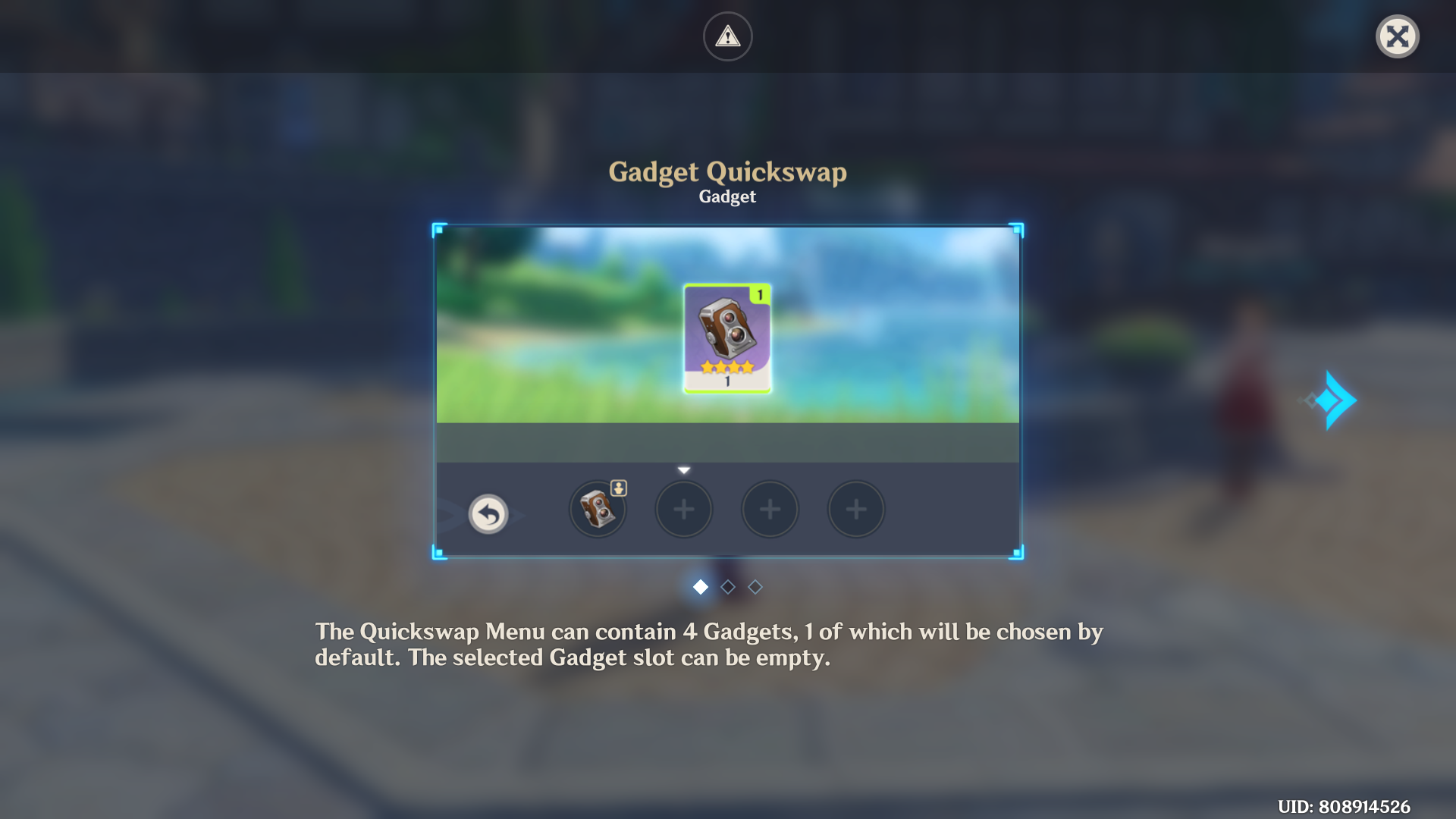 Final thoughts
The new Genius Invokation updates, major quality-of-life feature, and new characters make version 3.7 another kick-ass patch by HoYoverse. In their recent 3.7 Special Announcement Livestream, the company also teased underwater exploration content and we can't wait to experience this new chapter in the Traveller's journey!
For more Genshin Impact guides, check out the Codashop Blog. Also, don't forget to top up your Genesis Crystals only at Codashop for a safe and secure payment process.