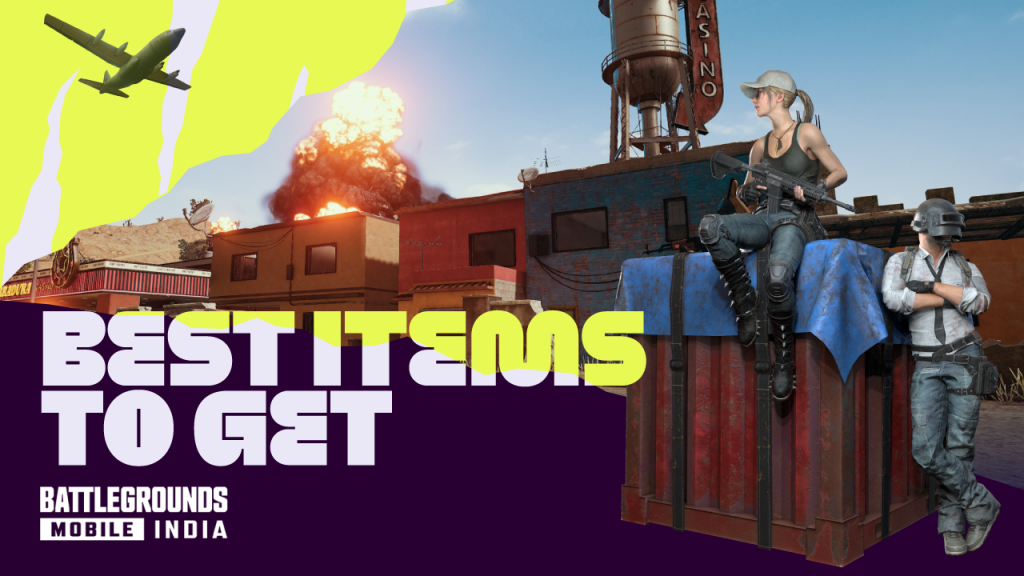 The battle royale action in Battlegrounds Mobile India (BGMI) is intense and highly competitive. Players use various items to level up their progress to get the upper hand and win chicken dinners. These valuables include exclusive outfits, character bundles, and materials, which can be purchased from the store using the in-game currency called UC or Unknown Cash. In this post, we recommend six items to get with your UC that are worth the money.
Royale Pass
The Royale Pass is a must-have in your BGMI campaign. The RP is a monthly subscription for beginners and is the game's primary reward system. By participating in missions and challenges, players can increase their ranks and obtain RP Points, determining the rewards they can get based on their respective tiers. Some of the rewards available in the Royale Pass include exclusive outfits, avatars, weapons skins, and more.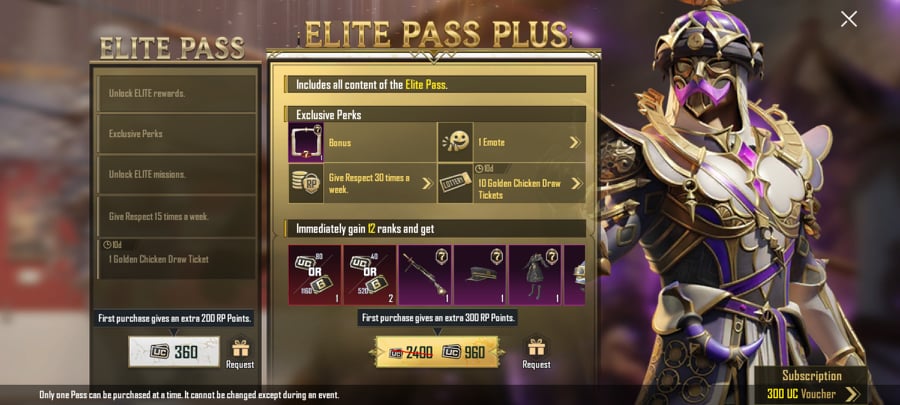 Players can select from two versions of the Royale Pass: Elite Pass, which costs 360 UC, and the Elite Pass Plus for 960 UC.
Crates
Opening crates using your UC is a good investment. Players can choose from different types of crates – Premium Crate, Lucky Crate, Classic Crate, and more. These boxes give you the chance to get lots of skins and outfits, as well as Legendary and Mythic items for your inventory. Players can opt to open once or ten times, with the UC tag depending on the type of crate.
Paint and materials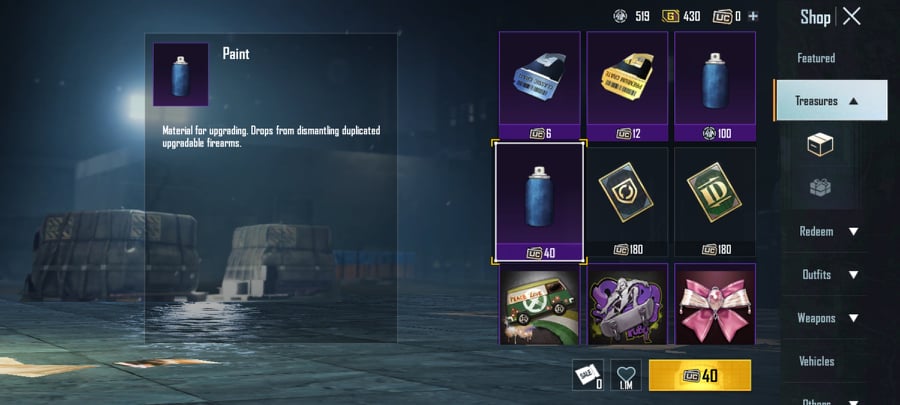 We've included these two items in our list if you want to upgrade your guns and give them a kickass look. By accessing The Lab from the Workshop tab, players can level up a gun to give it a new appearance, a new kill effect, and more. To upgrade, players need to buy Paint in the Shop using their UC, while Materials can be obtained from Events.
Rename Cards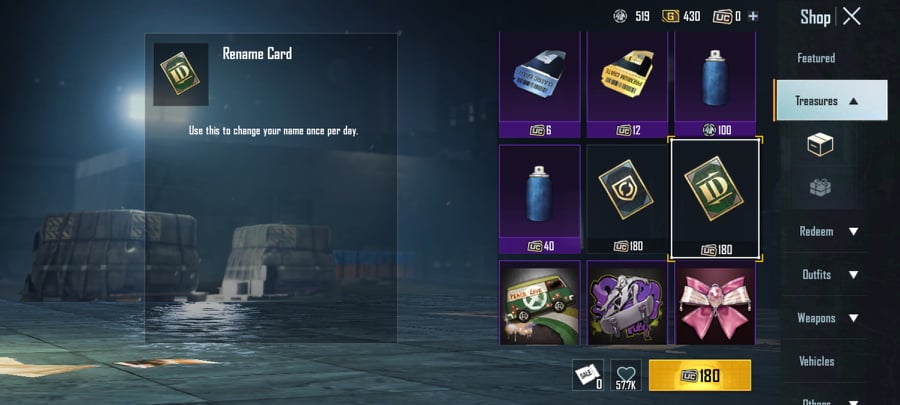 As the esports scenario grows and evolves, many players and streamers will regularly change their names to fit different needs and situations. Hence, there is such a thing as Rename Cards. Players can buy this item from the in-game shop for 180 UC each.
Outfits
If you are the type of player who loves to rock out the coolest or the weirdest look for your character on the battlefield, then it's time to shell out some UC to buy an outfit set. These clothes bring out the style factor in your game, from rare ones to legendary outfits. Check out the Shop and go to Outfits to see what's available.
Lucky Spin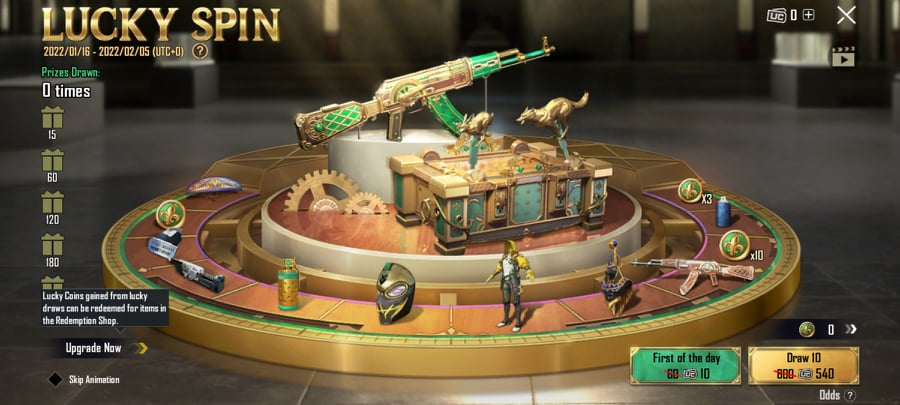 Do you feel lucky? Well then, you can spend your UC to play Lucky Spin to get a random reward. Rewards include materials, ornaments, outfit sets, and other rare items. The first single draw of the day costs 10 UC, while you can also draw ten times for 540 UC. Good luck!
Don't forget to top up on your BGMI UC only at Codashop! We guarantee a better, faster, and safer top-up experience with convenient payment options.