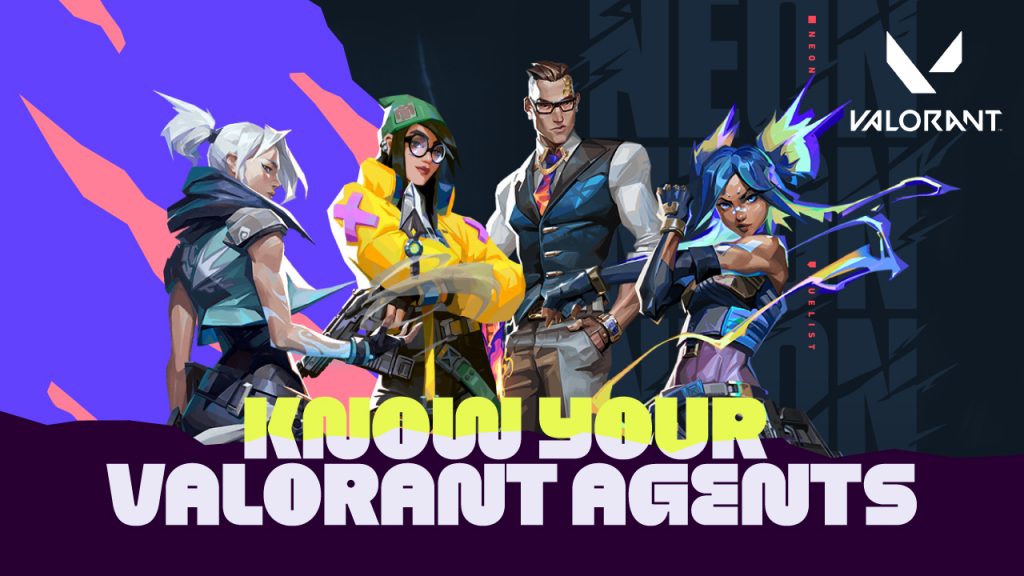 VALORANT is an exciting, 5v5 tactical shooter game, but instead of soldiers, each player can play as a character known as an 'agent.' Each agent comes with a set of unique abilities, bespoke to cater to a specific playstyle. The agents include Neon, Chamber, KAY/O, Astra, Yoru, Skye, Raze, Jett, Omen, Breach, Killjoy, Reyna, Cypher, Viper, Sova, Sage, Phoenix, and Brimstone.
VALORANT Roles
As with other FPS games, VALORANT also has its roles: Initiators, Duelists, Sentinels, and Controllers.
Initiators concentrate on gathering intel.

Duelists push forth into conflicts with the enemy team. They are your team's attackers.

Sentinels serve as the team's defenders and usually play the backline.

Controllers excel at shutting off sightlines and provide support.
Each agent comes with four special abilities — from conventional utility to magical powers that help them get the edge in battle. You can use their signature skills from the start, while their ultimate charges over time. Check out this quick guide on all their abilities to help you decide which one to pick first.
Neon

Role: Duelist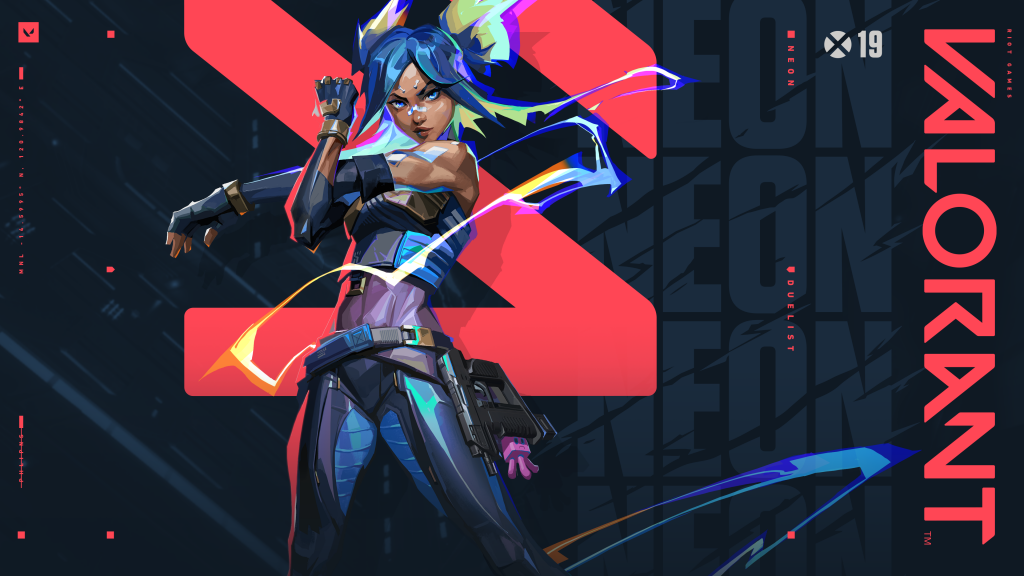 The Filipino agent and sixth duelist uses her lightning-quick speed to catch enemies off guard. She can slide straight into the fight and discharge a beam of electricity to shock rivals.
Basic
Fast Lane: Fire two energy lines forward on the ground that extends for a short distance or until they hit a surface. Walls of static electricity rise that block vision and damage enemies.

Relay Bolt: Instantly throw an energy bolt that bounces once. Upon hitting each surface, the bolt electrifies the ground below with a concussive blast.
Signature
High Gear: Instantly channel Neon's power for increased speed. When charged, ALT FIRE to trigger an electric slide. Slide charge resets every two kills.
Ultimate
Overdrive: Unleash Neon's full power and speed for a short duration. FIRE to channel the power into a deadly lightning beam with high movement accuracy. The duration resets on each kill.
Chamber
Role: Sentinel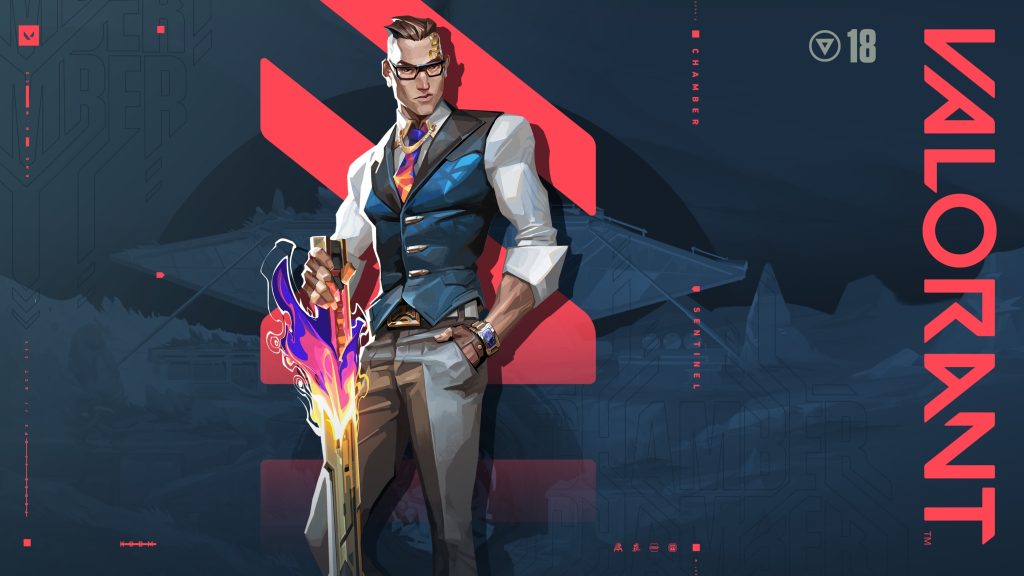 This suave-looking French agent and weapons designer is notorious for his deadly precision. Chamber packs a lot of firepower with his ultimate and is an excellent defensive agent.
Basic
Trademark: Place a trap that scans for enemies. When a visible enemy comes in range, the trap counts down and then destabilizes the terrain around them, creating a lingering field that slows players caught inside of it.

Headhunter: Activate to equip a heavy pistol. Alt Fire with the pistol equipped to aim down sights.
Signature
Rendezvous: Enables Chamber to place two teleport anchors. While on the ground and in range of an anchor, reactivate to quickly teleport to the other anchor.
Ultimate
Tour De Force: Activate to summon a powerful, custom sniper rifle that will kill an enemy with any direct hit. Killing an enemy creates a lingering field that slows players caught inside of it.
KAY/O
Role: Initiator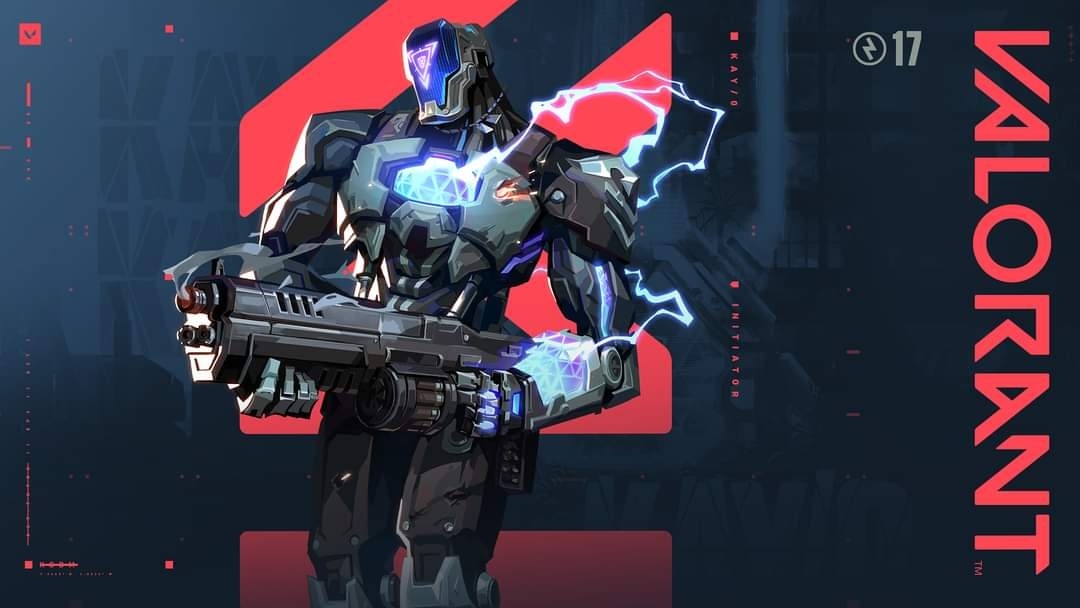 KAY/O made his VALORANT debut in Episode 3 Act I. As an Initiator; his sole purpose is to eliminate radiants. This war machine can suppress enemies by neutralizing their agent abilities.
Basic Abilities:
Flash/drive: Throw a flash grenade that explodes after a short fuse, blinding anyone in the line of sight.

Frag/ment: Sling an explosive fragment that sticks to the floor and explodes multiple times, dealing near-lethal damage at the center with each explosion.
Signature Abilities:
Zero/point: Throw a suppression blade to the first surface it hits, exploding upon impact and suppressing anyone caught in the radius of the explosion.
Ultimate Ability:
Null/cmd: Instantly overload with polarized radianite energy empowers KAY/O and causes large energy pulses to emit from his location. Enemies hit with these pulses are suppressed for a short duration.
Astra
Role: Controller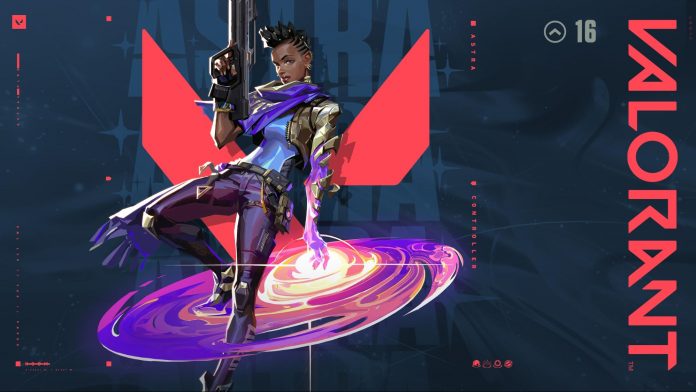 Ghanaian agent Astra holds the universe in her hands. As a controller, she is a master of tactical vision and has total command of her astral form. She's always eons ahead of her enemy's next move.
Basic Abilities:
Gravity Well: Pull players towards the center before it explodes, making all players trapped inside fragile.

Nova Pulse: Create a concussive charge which strikes and disorients players in its area.

Nebula/Dissipate: Create a smoke cloud that lasts for several seconds.
Signature Abilities:
Astral Form: Place Stars with Primary Fire. Stars can be reactivated later, transforming them into one of Astra's abilities. 
Ultimate Ability:
Cosmic Divide: Place a wall that splits the map, blocking bullets and heavily dampens audio.
Yoru
Role: Duelist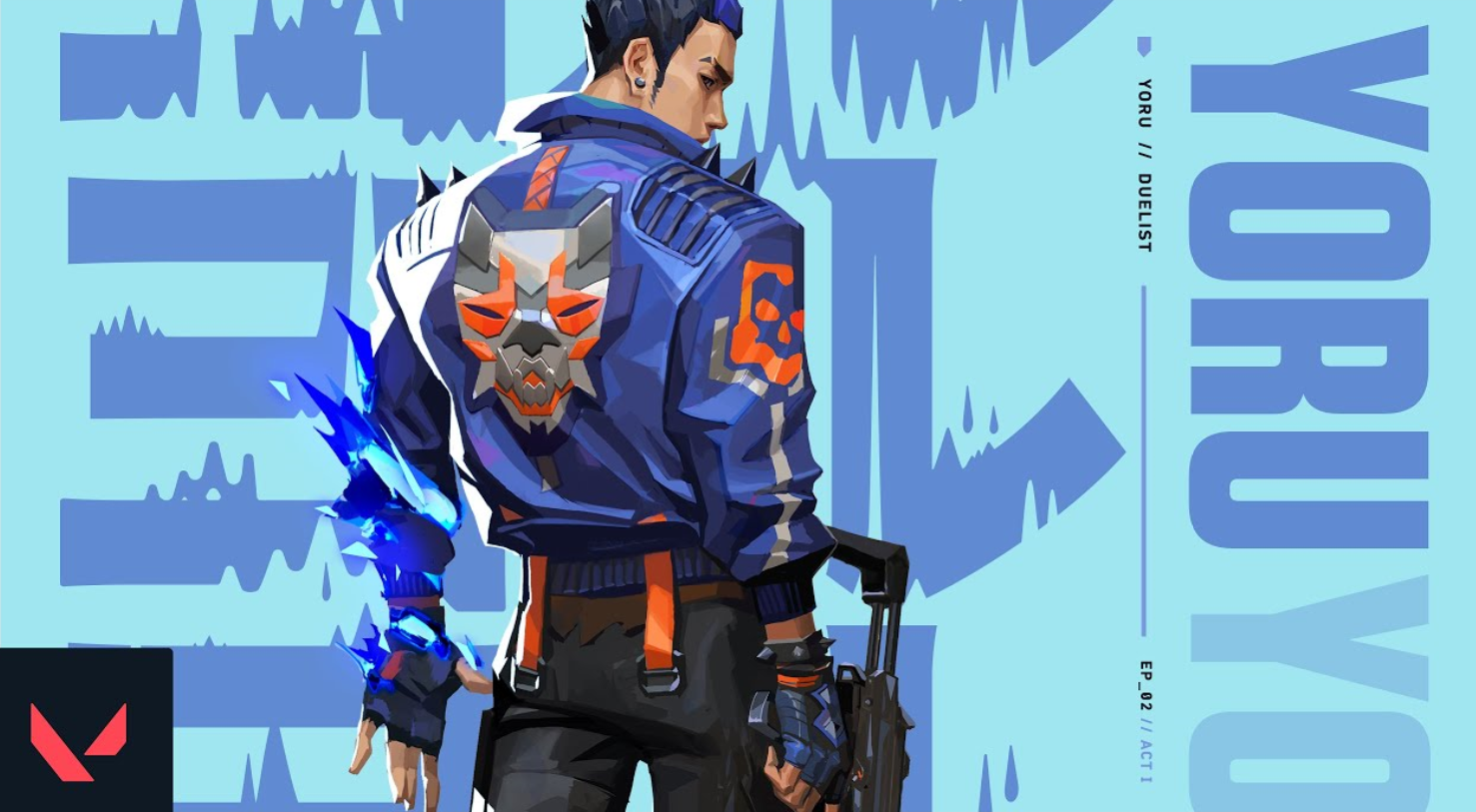 Yoru, the Japanese native, is a master of infiltration and faking out enemies. Using deception and aggression, his name alone spells trouble before his targets could even figure out what hit them.
Basic
Blindside: Equips an unstable dimensional fragment from reality that can be used to activate a flash that winds up once it hits a surface.

Fakeout: Equips an echo that transforms into a mirror image of Yoru when activated. Using the Fire button, players can direct it forward. The mirror image explodes when destroyed by enemies.
Signature
Gatecrash: Equip to harness a rift tether that enables Yoru to teleport. Fire to send the tether out moving forward. Alt Fire to place a tether at a spot. Activate to teleport to the tether's location. Use to trigger a fake teleport.
Ultimate
Dimensional Rift: Equip a mask that enables Yoru to see between dimensions. Fire to drift into Yoru's dimension, unable to be affected or seen by enemies from the outside.
Skye
Role: Initiator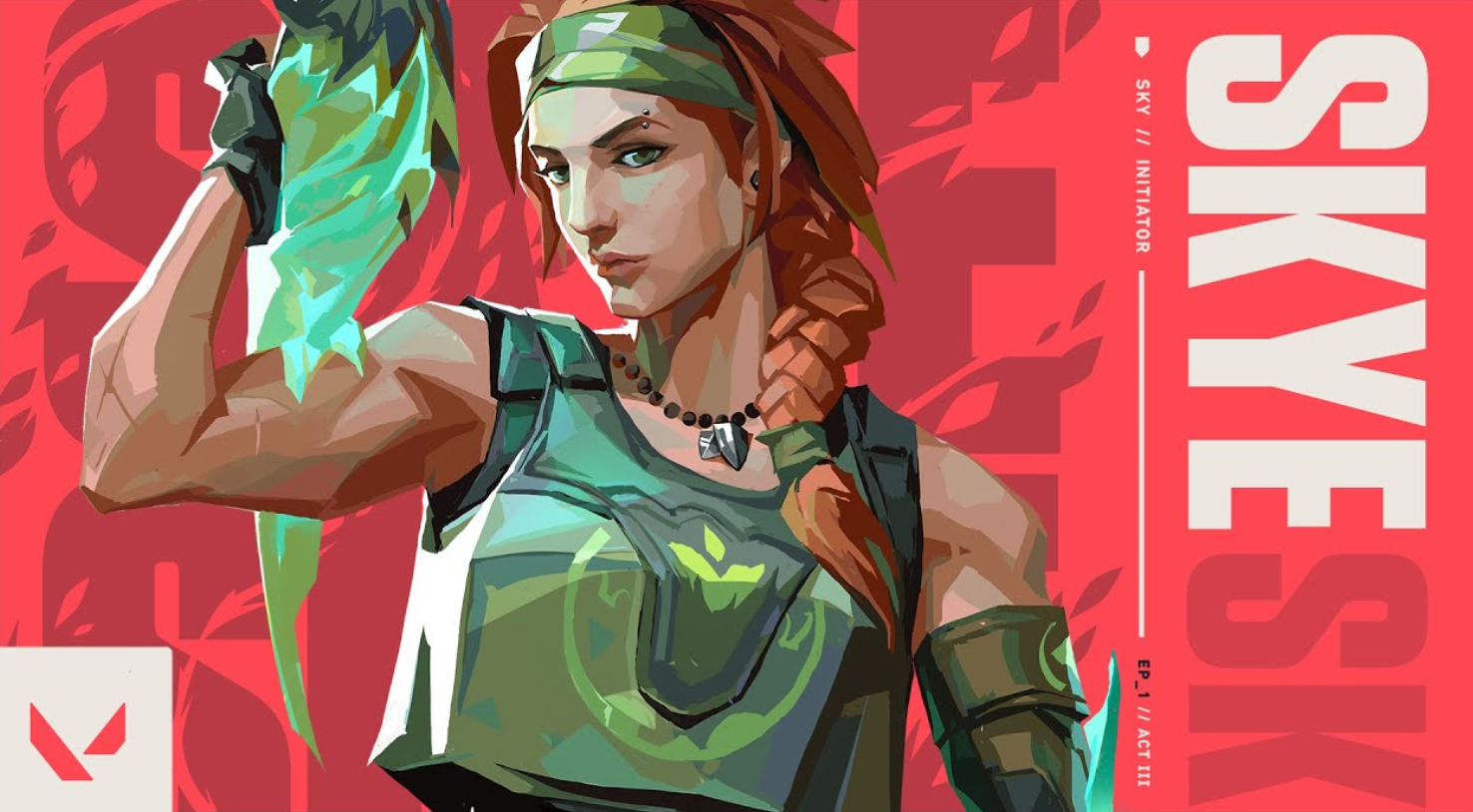 Skye hails from Australia and is inclined to nature. She summons her band of beasts to perform reconnaissance work and even defend against enemies. Skye is also gifted with healing powers.
Basic Abilities:
Regrowth: This ability allows Skye to heal her allies in range and in line of sight.

Trailblazer: Send out and take control of the predator. Players can leap forward and explode while controlling the predator.
Signature Abilities:
Guiding Light: Equip and control a hawk trinket. Players can re-use it while flying to turn into a flash that blinds enemies.
Ultimate Ability:
Seekers: Send out three Seekers to track down the three closest enemies. If a Seeker reaches its target, it nearsights them.
Raze
Role: Duelist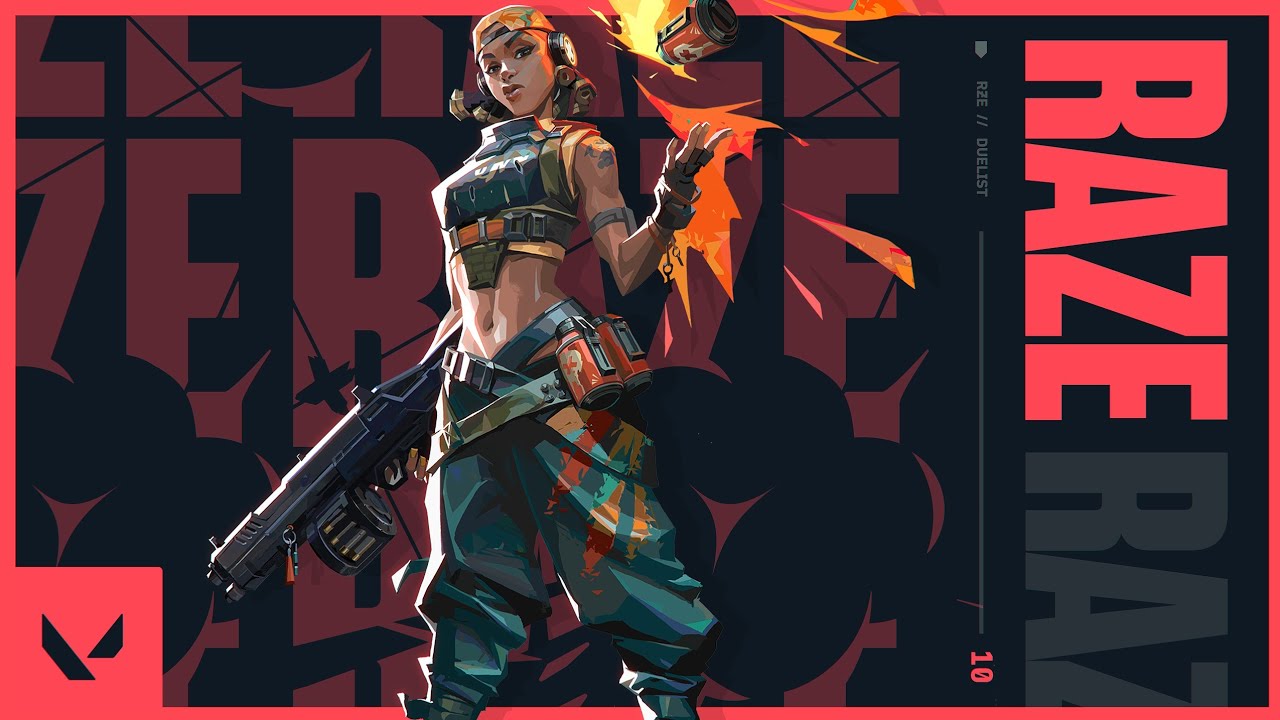 Raze from Brazil lords it over others with her aggressive style and big guns! Her abilities are mainly geared towards dealing damage and flushing out hard-shell enemies.
Basic Abilities:
Boom Bot: Deploy a small robot that travels in a straight line on the ground, bouncing off walls. It will then lock on to any enemies in its frontal cone and chase them, exploding for heavy damage if it reaches them.

Blast Pack: Throw a Blast Pack that sticks on surfaces and detonates to cause damage and knockback.
Signature Abilities:
Paint Shells: Throw a grenade that damages and creates sub-munitions, each doing damage to anyone in their range.
Ultimate Ability:
Showstopper: Equips Raze with a giant rocket launcher that deals massive area damage.
Jett
Role: Duelist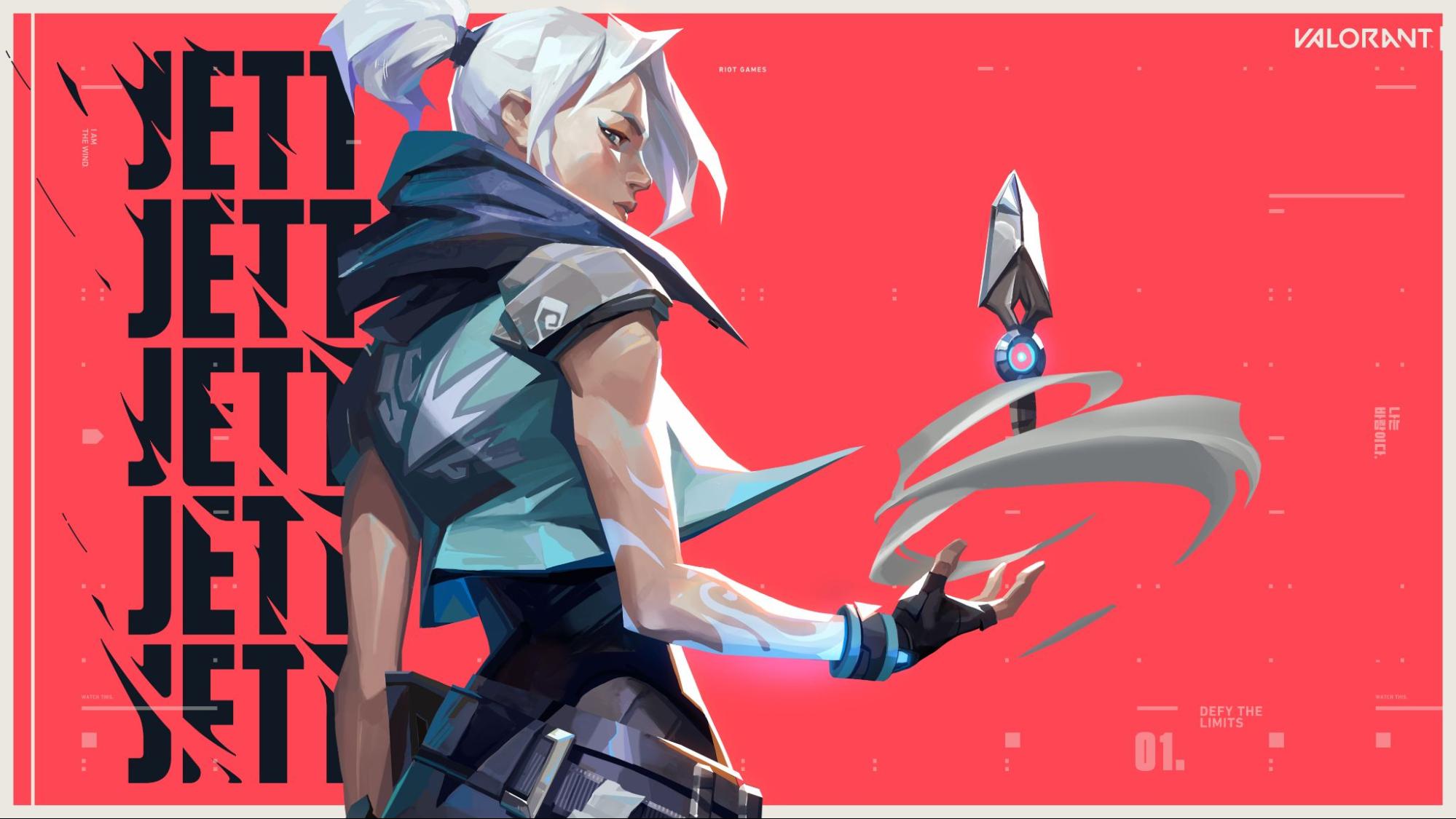 A South Korean representative, Jett harnesses movement power to aid her fighter style. She is one of few agents with a passive ability to slow her descent while in the air.
Basic Abilities:
Cloudburst: Throw a projectile that expands into a brief vision-blocking cloud on impact with a surface. 

Updraft: Instantly propel high into the air.
Signature Abilities:
Tailwind: Propel Jett in the direction she is moving. If Jett is standing still, she will propel forward.
Ultimate Ability:
Blade Storm: Equips Jett with a set of highly accurate knives that recharge after killing an opponent.
Omen
Role: Controller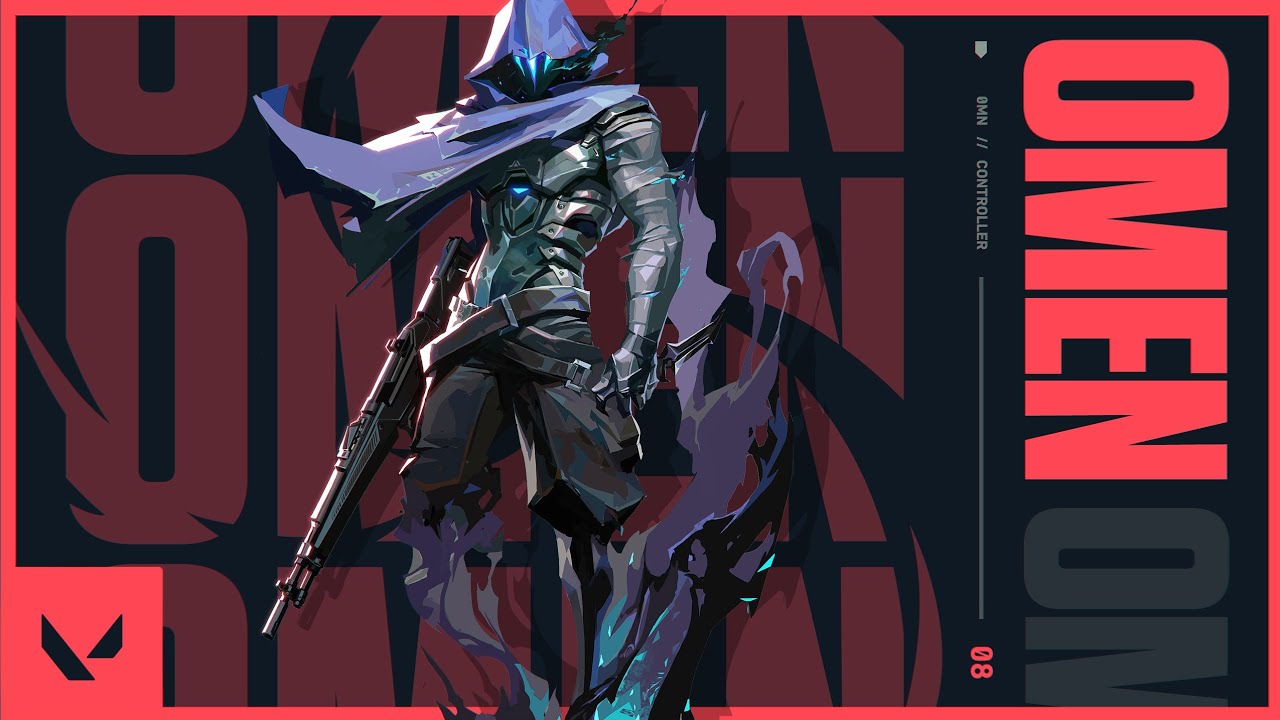 This agent hunts in the shadows. Omen blinds his enemies and can teleport from across the area. He controls and renders his poor victims useless, leaving them clueless from where he will strike next.
Basic Abilities:
Shrouded Step: Teleport to a marked location.

Paranoia: Fire a shadow projectile forward, briefly reducing the vision range of all players it touches.
Signature Abilities:
Dark Cover: A defensive skill that allows Omen to create a long-lasting shadow sphere that blocks vision. 
Ultimate Ability:
From the Shadows: Equip a tactical map, allowing users to teleport to any location on the VALORANT map.
Breach
Role: Initiator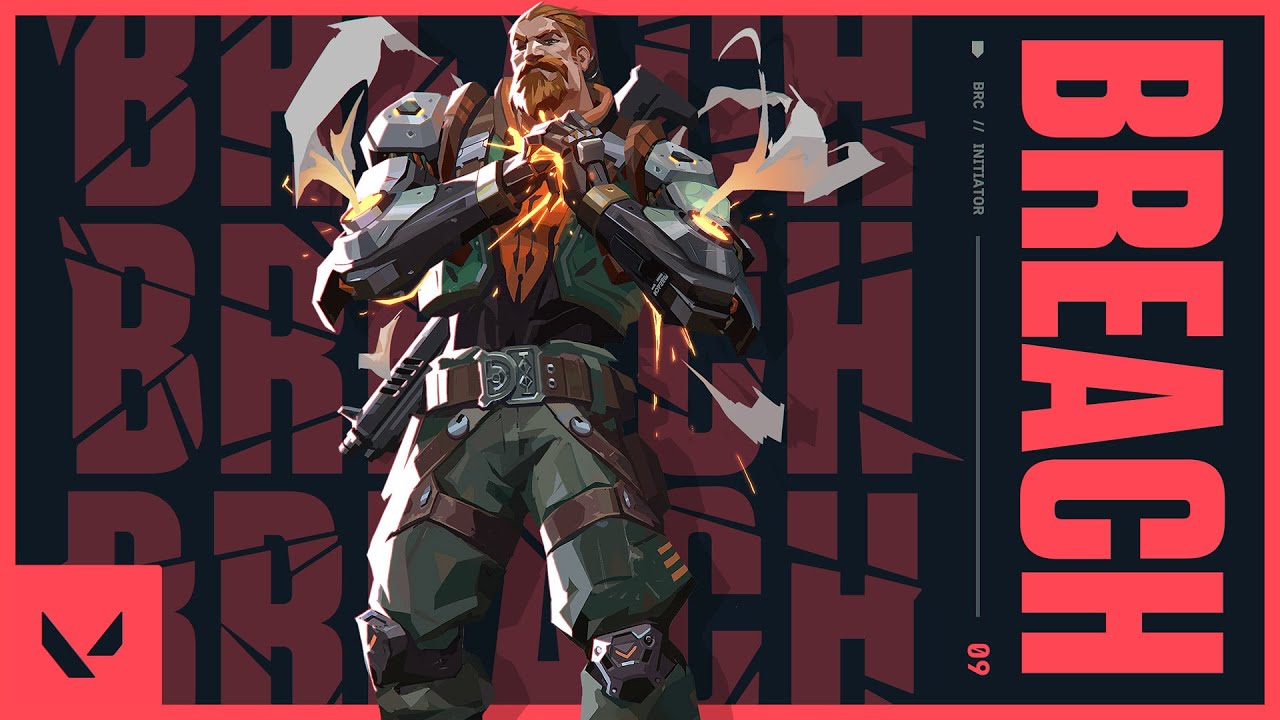 This big fella from Sweden has the unique ability to utilize all his abilities through the geometry of the map. He can also fire kinetic blasts to clear a path. Best not to mess with him.
Basic Abilities:
Aftershock: Fire a fusion charge to set a slow-acting burst through the wall.

Flashpoint: Blind players who look at the blast (much like how a flashbang works).
Signature Abilities:
Fault Line: Release a quake that stuns all players in its zone and in a line up to the zone.
Ultimate Ability:
Rolling Thunder: Fire a quake that dazes and knocks up anyone caught in it.
Killjoy
Role: Sentinel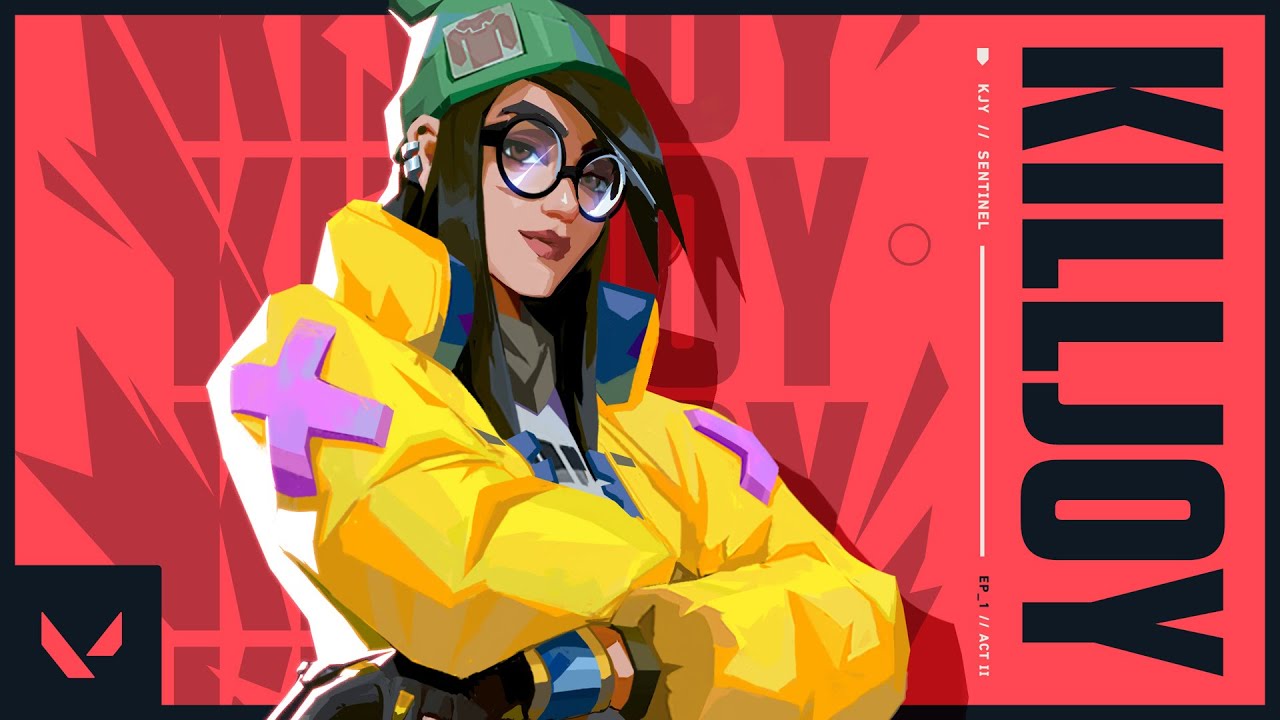 Killjoy is a genius from Germany. She makes use of her collection of inventions to take down her enemies. Her robots play a vital role in disabling the opposition.
Basic Abilities:
Alarmbot: This device activates and hunts down enemies that enter its range to deliver damage.

Nanoswarm: Equip a nanoswarm grenade that damages enemies in an area when detonated.
Signature Abilities:
Turret: Deploy a small turret that fires at enemies in a 180-degree cone. 
Ultimate Ability:
Lockdown: Deploy a lockdown device that detains all enemies caught in the radius. 
Reyna
Role: Duelist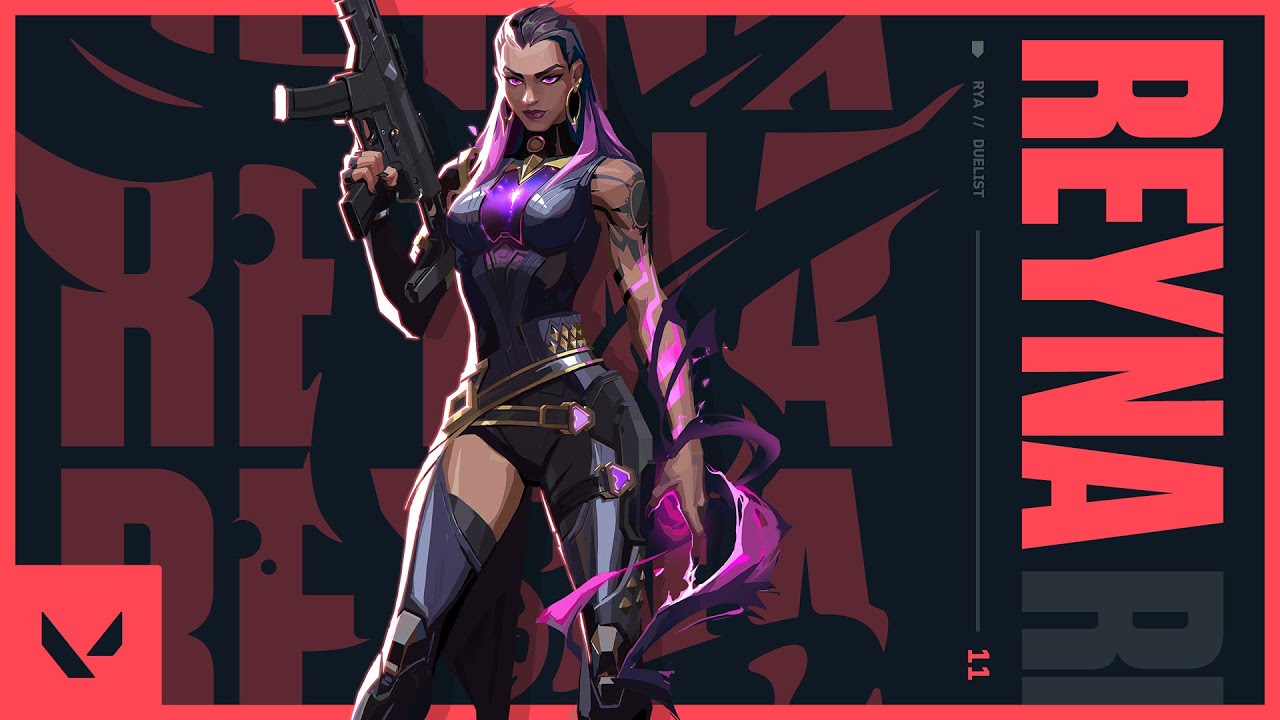 Reyna is a duelist who hails from Mexico. She possesses a passive ability that enables her to capitalize on each skill she scores.
Basic Abilities:
Leer: Cast a floating purple eye that blinds enemies who look at it.
Signature Abilities:
Devour: Enemies killed by Reyna leave behind Soul Orbs that last 3 seconds. Instantly consume a nearby soul orb, rapidly healing for a short duration. Health gained through this skill exceeding 100 will decay over time. If Empress is active, this skill will automatically cast and not consume the orb.

Dismiss: Instantly consume a nearby soul orb, becoming intangible for a short duration. If Empress is active, she also becomes invisible.
Ultimate Ability:
Empress: Increases Reyna's firing speed, equip and reload speed dramatically.
Cypher
Role: Sentinel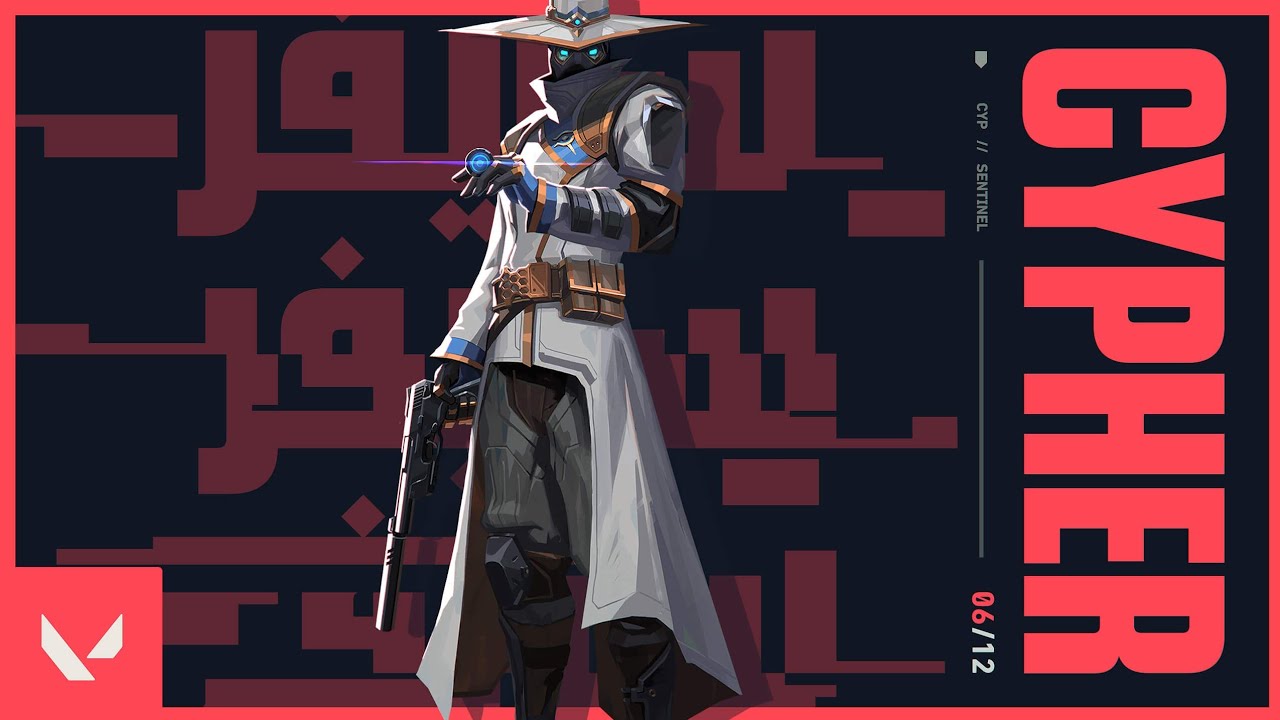 Cypher is a one-man surveillance network from Morocco. If intel is your purpose, pick this agent. He is equipped with trap abilities and can reveal enemy locations that get stuck in his traps.
Basic Abilities:
Trapwire: Enables players to place a destructible and covert tripwire on entrances and other doorways.

Cyber Cage: Toss a cyber cage in front of Cypher that creates a zone that blocks vision and slows enemies who pass through it when activated.
Signature Abilities:
Spycam: Deploy a spycam at a targeted location and can be used to track enemy movement.
Ultimate Ability:
Neutral Theft: Use a dead enemy player in your crosshairs to reveal the location of all living enemy players.
Viper
Role: Controller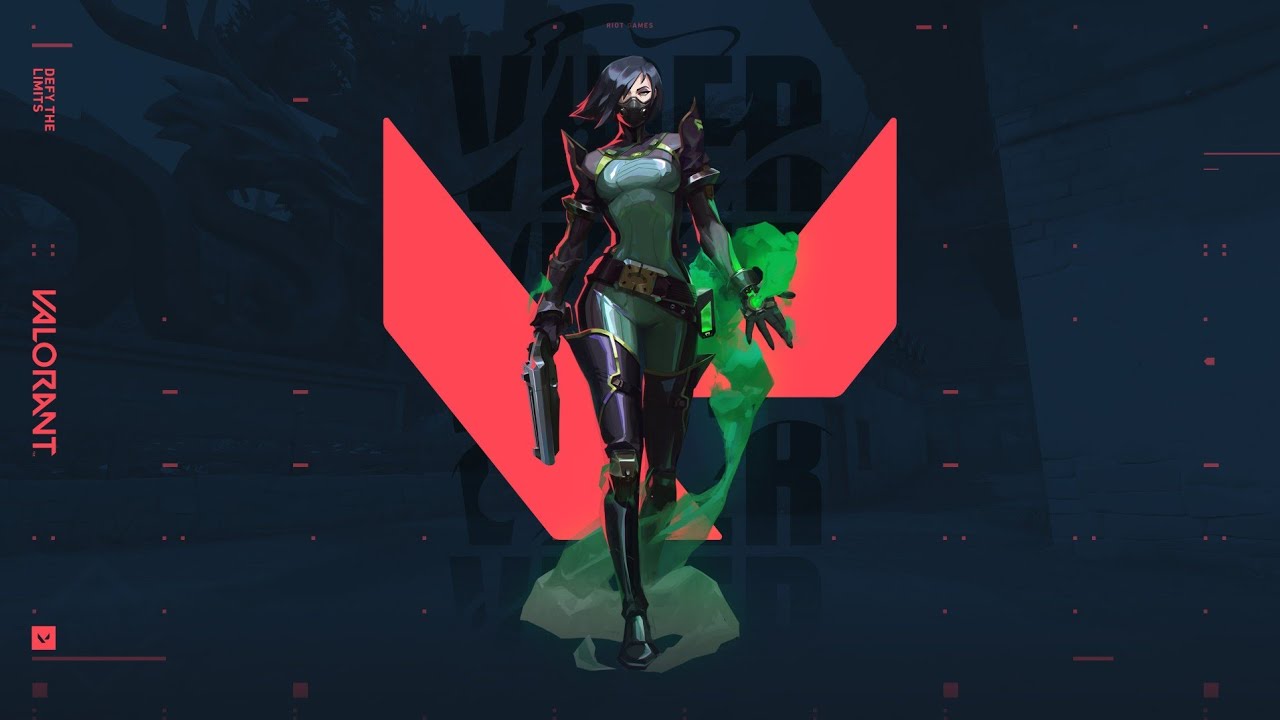 Viper is an American chemist who specializes in using poisonous chemical devices plus a dose of her brand of mind games to annihilate her enemies.
Basic Abilities:
Snake Bite: Equip a chemical launcher that shoots a canister with a poisonous chemical that lingers on the ground upon impact.

Poison Cloud: Throw a gas emitter that creates a toxic cloud that blocks lines of sight.
Signature Abilities:
Toxic Screen: Deploy a gas emitter that creates a tall wall of poisonous gas that conceals lines of sight.
Ultimate Ability:
Viper's Pit: Sprays a chemical cloud in all directions around Viper, creating a large cloud that reduces the vision range and maximum health of players inside of it.
Sova
Role: Initiator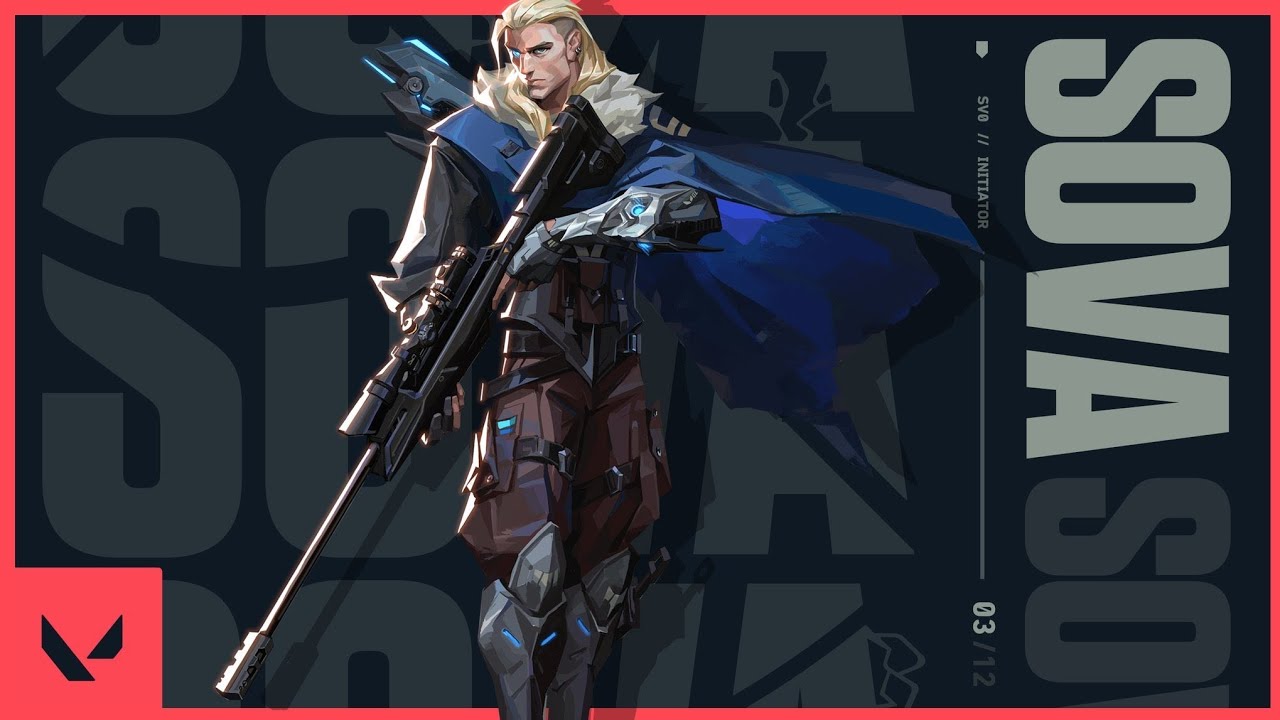 This Russian Initiator is ruthlessly efficient when it comes to tracking and eliminating his enemies. His custom bow makes it impossible for anyone to hide.
Basic Abilities:
Owl Drone: Deploy a controllable drone that shoots a marking dart that can be used to find and mark enemies.

Shock Bolt: Use an electric bow and arrow to damage enemies.
Signature Abilities:
Recon Bolt: Fires a recon bolt which activates upon collision, revealing the location of nearby enemies caught in the line of sight of the bolt.
Ultimate Ability:
Hunter's Fury: Kill enemies using three long-ranged arrows that can pierce through any wall. 
Sage
Role: Sentinel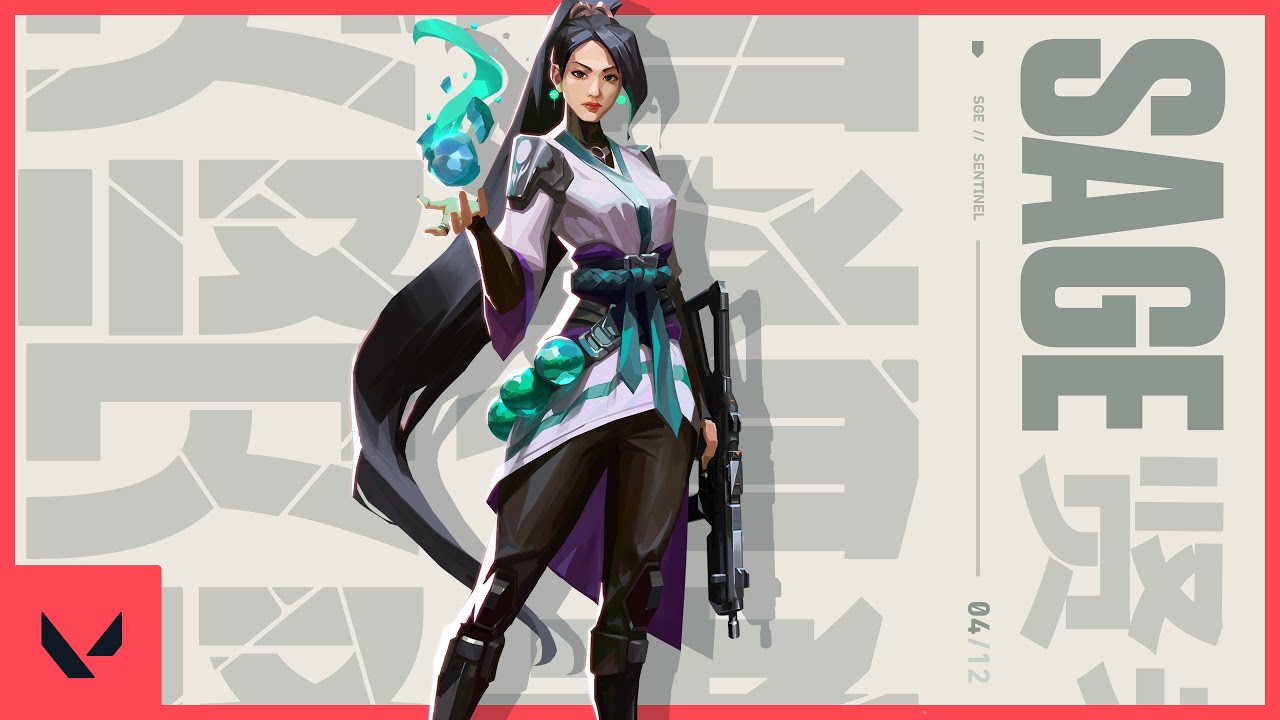 Sage from China is a Sentinel who specializes in healing, both for herself and her team. Sage provides calmness to help the team get their act together.
Basic Abilities:
Barrier Orb: Creates a solid wall that can protect allies and block lanes.

Slow Orb: Throws a slowing orb forward that detonates upon landing, creating a lingering field that slows players caught inside of it.
Signature Abilities:
Healing Orb: Allows Sage to heal herself and her teammate if needed.
Ultimate Ability:
Resurrection: Enables Sage to bring a teammate back to life with full health.
Phoenix
Role: Duelist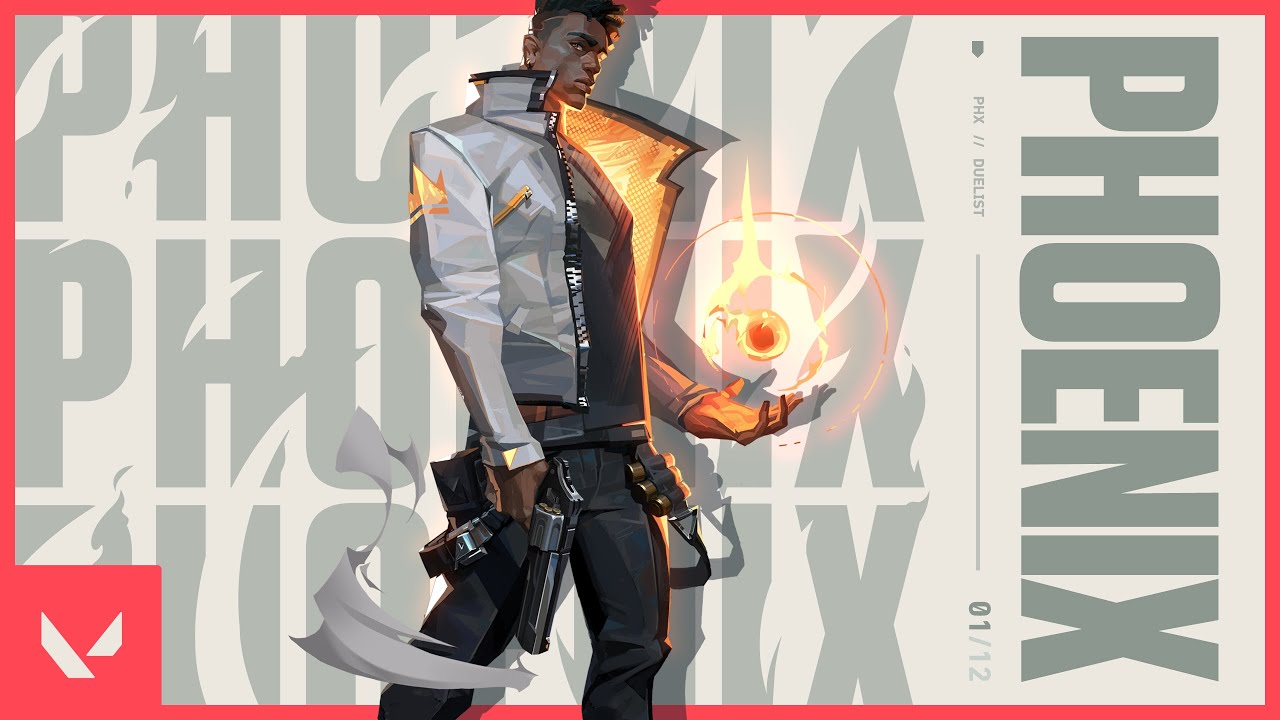 Hailing from the United Kingdom, this duelist ignites the battlefield with flash and flair by wielding the power of the flame. Phoenix's exploding fireballs deal massive damage and also heals him in the process.
Basic Abilities:
Blaze: Creates a wall of flame that blocks vision and damages players passing through it. 

Curveball: Throws a flare orb that takes a curving path (to the left or right) and detonates shortly after, blinding any player who sees it.
Signature Abilities:
Hot Hands: Phoenix throws a fireball that explodes after a set amount of time or upon hitting the ground, creating a lingering fire zone that damages enemies.
Ultimate Ability:
Run It Back: Place a marker at Phoenix's location. While this ability is active, dying or allowing the timer to expire will end this ability and bring Phoenix back to this location with full health.
Brimstone
Role: Controller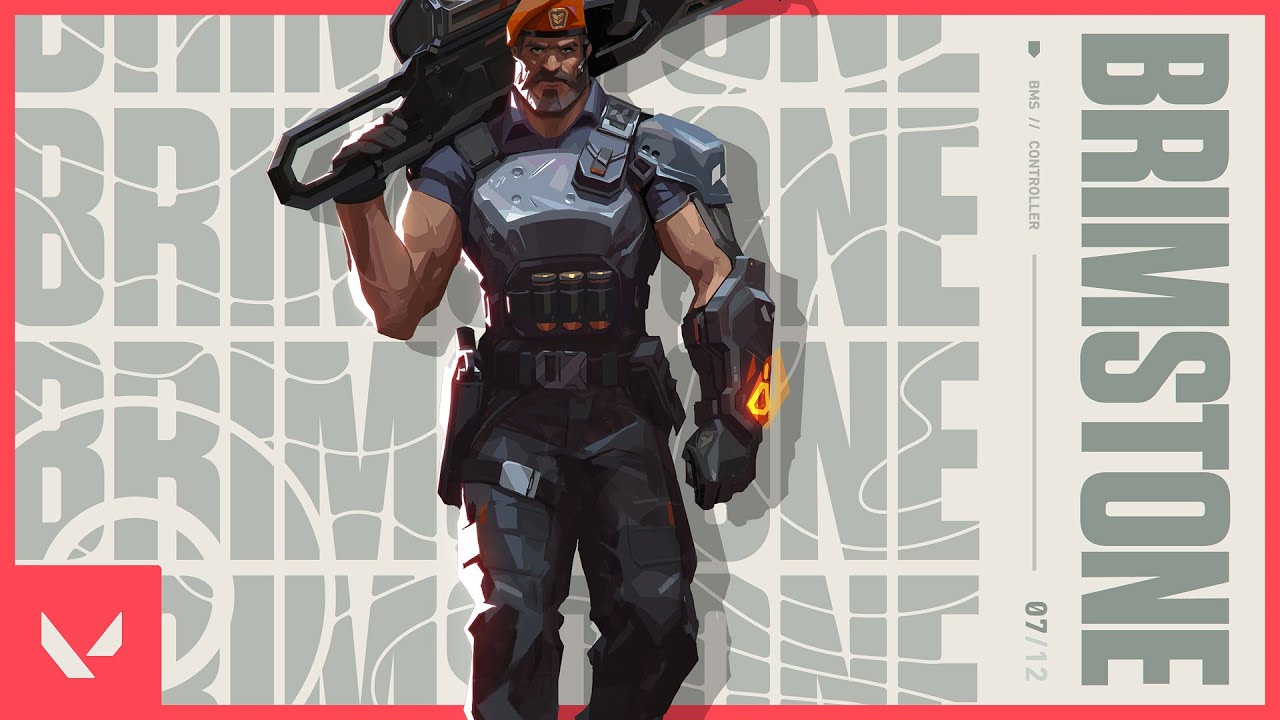 This Controller and commander from the United States always see that he and his comrades always have the advantage in battle, especially with his orbital arsenal around.
Basic Abilities:
Incendiary: Equips a grenade launcher with incendiary rounds, creating a lingering fire zone that damages players within the zone.

Stim Beaconl: Toss a stim beacon that creates a field that grants players RapidFire.
Signature Abilities:
Sky Smoke: Equips a tactical map and allows Brimstone to set locations where three smoke clouds that block vision in the targeted area will land.
Ultimate Ability:
Orbital Strike: Equips a tactical map and enables Brimstone to launch a lingering orbital strike laser at the selected location, dealing high damage-over-time to players caught in the chosen area.
All Images Credit To: Riot Games / VALORANT
Don't forget to top up your VALORANT Points only at Codashop. It's safer, faster, and more convenient with plenty of payment options to choose from.