Create and manage your own football club, plan winning strategies, and even learn from The Special One himself — José Mourinho.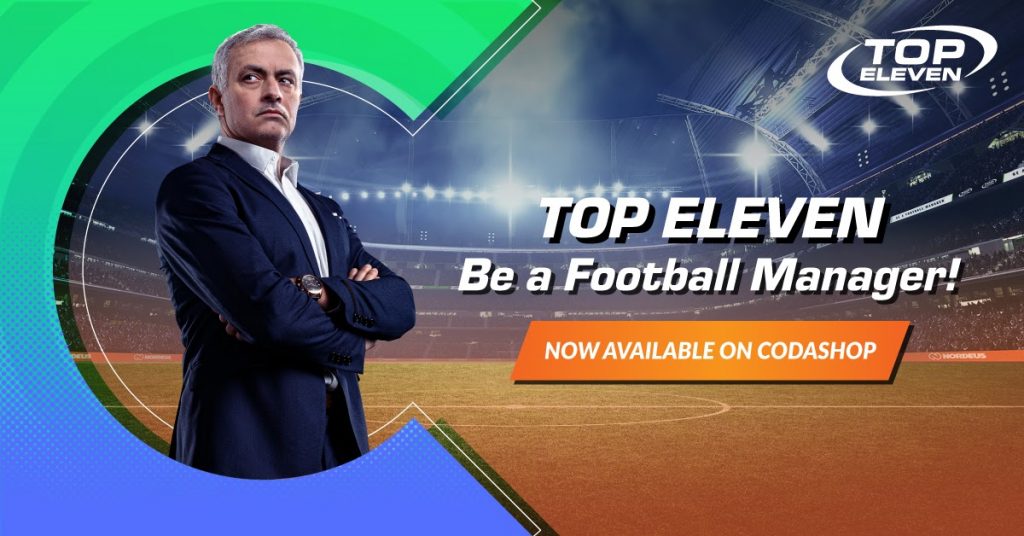 Top Eleven is the world's top online soccer management simulation game that's free for mobile. It gives aspiring football managers the chance to take charge of their dream soccer club, test their managing skills, and guide the team against opponents to lift trophies.
In Top Eleven, it's your club, your rules! This single-player, role-playing game also lets you do exciting multiplayer interactions. It involves key aspects in the football scene like signing superstar players, being on the sidelines to call the plays, and even building your own world-class soccer stadium! From Day 1, you see to it that your club is geared towards the goal!
Features
Build your club from scratch. Create your own world-class soccer stadium. Customize your squad as you desire, starting from scratch all the way to becoming a superstar. You will also invest in players to get the best available for your team. Refer to the Academy to produce young players and decide who gets the callback. All your hard work will pay off come match day.
Control your club. As a football manager, there are many aspects that you need to keep an eye on. From creating strategies, player formations, and even instructing from the sidelines, you call the shots in the game!
Scout and sign! Want the superstars to play for your club? Bid in auctions to get a shot at landing the best! Make your way in transfer markets to buy and sell players. Sign and scout the best talents available. Use your tokens to get your targeted players.
Negotiate with other managers. This exciting aspect will test your decision-making. It's important to know that when you play Top Eleven, losing players (and tokens) are an essential part of your task as a football manager.
Live match. Go up against different teams from around the world. From player substitutions to changing tactics, it's up to you to lead your squad to victory.
Learn from José Mourinho. As the official face of Top Eleven, get insights from this top tactician and even challenge him to a game. José Mourinho is regarded as one of the greatest football managers of all time and is the head coach of Premier League club Tottenham Hotspur.
What does a Football Manager do?
As a quick background to those new to football, a manager is a core component of a football club. His responsibilities can include:

*Selecting the best players for each match.
*Creating the best player formation for each match.
*Planning and executing the strategy on the pitch.
*Scouting for young, talented, and promising players for eventual training in the youth academy.
*Buying and selling players in the transfer markets, including loans.
*Motivating the players to boost their confidence.
In Top Eleven, you'll be able to take on similar responsibilities as a football manager. As you learn to manage and accomplish them, it will vastly improve your club's chances to win a trophy.
What's great about Top Eleven is that it gives players the opportunity to advance, may it be from level to level or all the way from one league to another. It all boils down to how brilliant you are in leading and investing in your respective club.
You can now top up Tokens for Top Eleven on Codashop. Pay safely and conveniently with plenty of payment methods available to choose from.