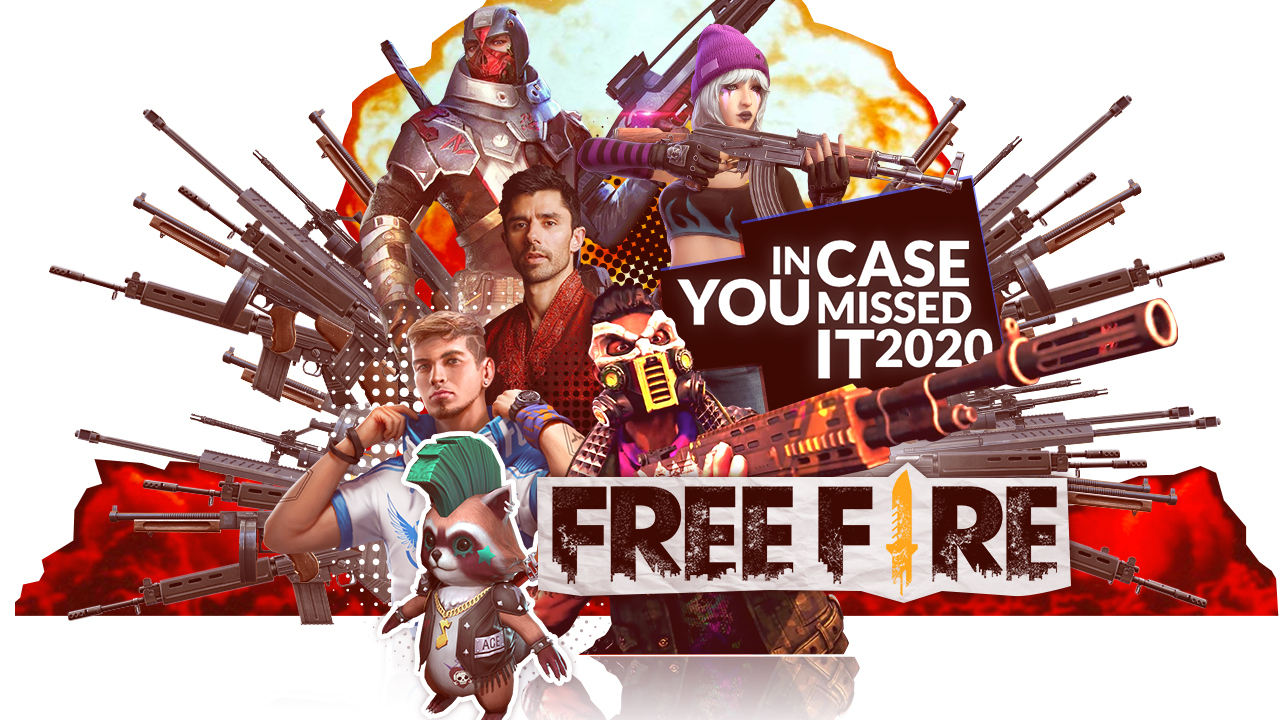 Battle Royale games remained locked and loaded this 2020, with Free Fire leading the charge on the frontlines. Garena kept it solid year-round with a slew of new additions and fresh and exciting content that kept players on serious tap mode. Let's look back at some of those notable happenings that made us shoot for Booyahs in the last twelve months.
New Heroes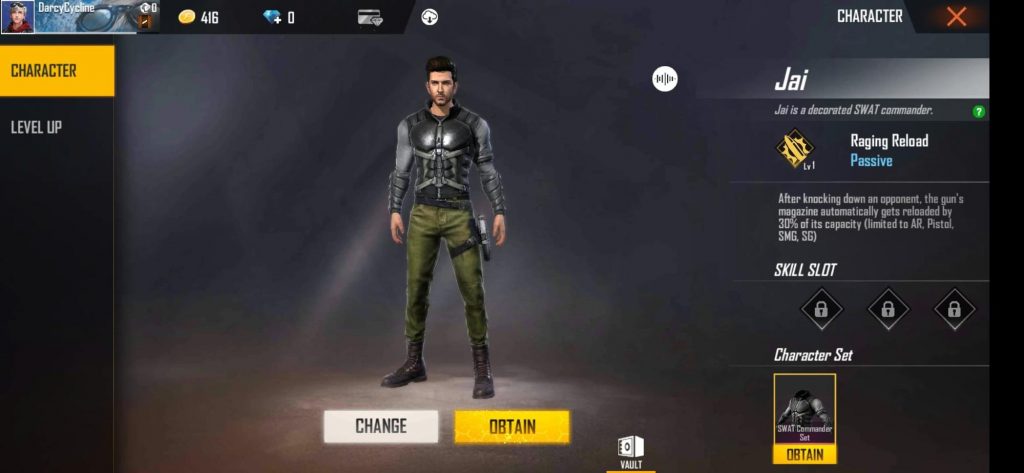 If you pop open the game, you'll notice that the roster has amassed 35 characters. There have been a few notables based on real-life personalities. K (aka Captain Booyah) is inspired by American DJ and music producer KSHMR. Jai is based on Bollywood A-lister actor Hrithik Roshan. And to end the year with a bang, or should we say a goal, Free Fire had football superstar Cristiano Ronaldo portrayed as the latest character named Chrono – the bounty hunter from another universe. Others who joined the fray are Clu, Luqueta, Wolfrahh, Kapella, Steffie, and Hayato Firebrand as the second awakened character.

New Weapons
In Free Fire guns do the talking. This year, players pulled the trigger on these badass firearms.
| | |
| --- | --- |
| PARAFAL | Available for Classic and Clash Squad, this rifle has great damage and excellent range to easily shoot down enemies from afar. |
| FLAMETHROWER | This close-range secondary weapon lets you incinerate everything that blocks your way. Available in Training Grounds. |
| AUG | This Assault Rifle is excellent for individual combat. It is built with 35 rounds magazine and comes with a pre-attached 2x scope. |
| M82B | Use this as your anti-vehicle sniper rifle. It can also be used to counter gloo walls at the end of matches. |
| THOMPSON | This double-shot shotgun has a big magazine (42 Ammo) and is a good choice for close-range combat. |
| M21 | The M21 possesses great damage, armor penetration, and has good accuracy. Uses AR ammo |
New Items / Equipment
In addition to the new guns, Free Fire also loaded on some nifty new items to aid players during battle. A Revive Kit (from OB23), helps restore the combat ability of downed players. Often overlooked by some, an Inhaler helps with instant healing while moving, while the Smoke Grenade neutralizes enemies' Aim Lock while engulfed in smoke. Also, special mention to the Electric Surfboard which helps players to move more swiftly.

New Pets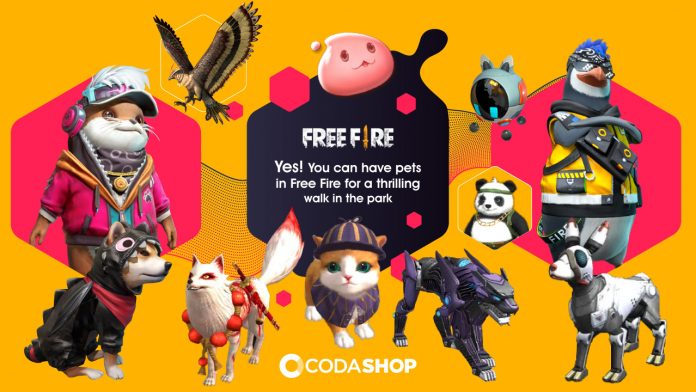 The game stacked up on cuteness factor with new pets this year. We all know they're not just there for adorable's sake — they serve as helpful sidekicks to help you win. There's Rockie, the punk rock raccoon who decreases the cooldown time of an active skill. A penguin named Mr. Waggor produces an extra Gloo Wall grenade. Falco helps with increased diving speed. Ottero restores EP from Medkit/Treatment Gun. And Poring, the cute living droplet from the FF x Ragnarok collab.

Game Features
There's a lot going on in Free Fire the entire 2020. The monthly Elite Pass, from S20 – Shadow Combat up to S31 Endless Oblivion, kept players on level up mode to obtain fantastic rewards like weapons, outfits, and other premium rewards.
To make the playing field fair and square, Garena launched Operation Cutcord and worked tirelessly to remove hackers and cheaters from the game. Millions of accounts have been caught using cheats/hacks and Garena is surely not messing around when it comes to this concern.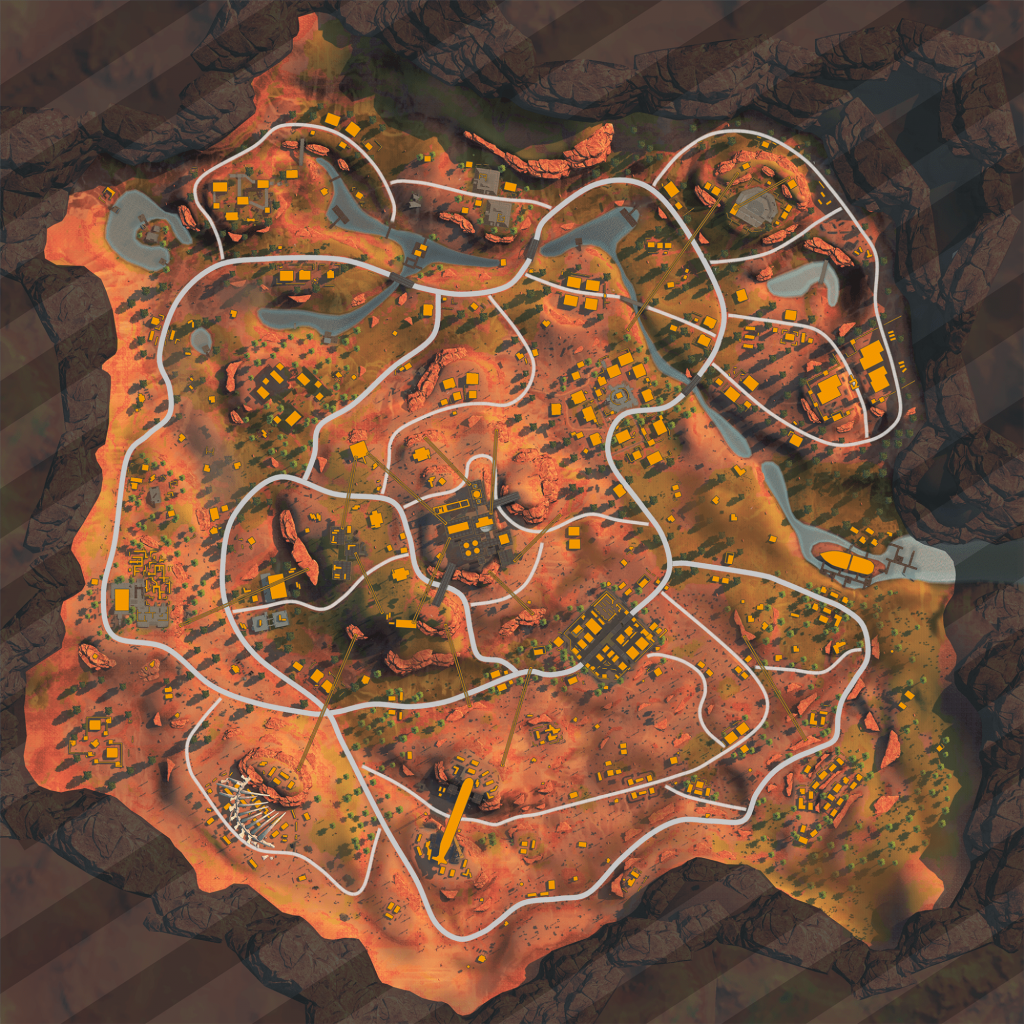 Game environment also took the spotlight this year. Kalahari map was launched to the delight of fans. The new map is set in a desert area teeming with buildings, rock formations, and other terrains. Bermuda 2.0 was also released this year, complete with new locations, vehicles, weapons, and more. Then there's Training Ground, a separate Mode where players can hone their skills. New Spawn Island like The Runway was also added.
As for gameplay, several key updates included: Clash Squad Ranked Mode with a different ranking mechanism from Battle Royale mode. Team Boost allowed players to jump higher by taking off from a crouched teammate. The new grenade mechanism enabled players to set up or cook the grenade before throwing them. Did you catch the giant Airship carrying over lots of items?
As usual, continuous development in the character system has been applied by the developers. Game balance in terms of weapons, characters, pets, and more have been observed. To share better statistics for players, a new leaderboard for kills and win rate has been established. The Settings Menu now allows players to upload, download, and overwrite their configuration every time they upgrade the game. 
Events and other achievements
Free Fire wowed us with their surprisingly good collaboration, events, and achievements this year. 
The crossover event with Money Heist was one of the coolest events this year as it gave players an experience to do heist-type missions plus the chance to dress their characters in the iconic red jumpsuit threads based on the popular Netflix series.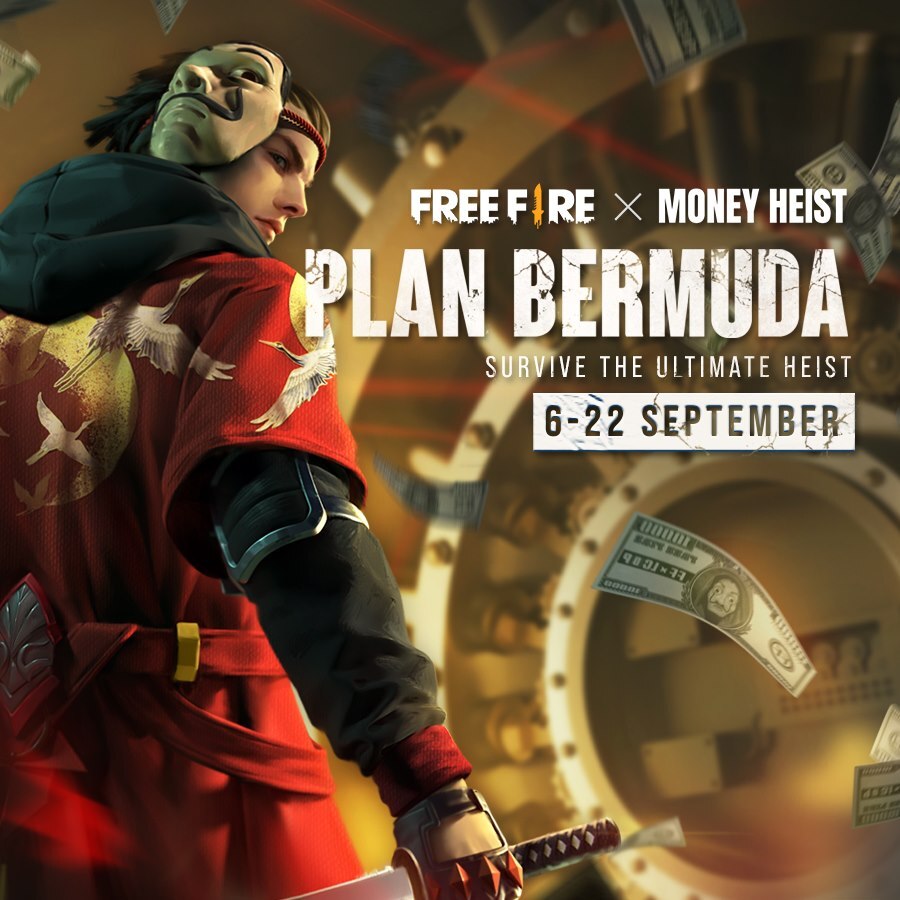 Free Fire also had top celebrities in their fold for 2020 including American DJ and music producer KSHMR. Besides having his own playable character (K), KSHMR brought an exclusive song entitled "One More Round" to highlight this collaborative effort. International football superstar Cristiano Ronaldo delivered the goal to close out this year. A new playable character named Chrono was inspired by the Juventus forward. Free Fire also introduced the new "Evolution" skin series, with the first Gun skin being the Blue Flame Dragon AK47. Touted as the best skin line in the game yet, it also comes out as the most expensive one (no wonder).
In terms of Esports, there was the Free Fire Continental Series 2020 where teams from different regions (Asia, Americas, Europe, Russia, and the Middle East) play 6 matches on all three Battle Royale maps in Free Fire: Bermuda, Purgatory, and Kalahari for the right to be declared the victors. 
Free Fire celebrated its 3rd Anniversary last August and offered players two highly popular skins: XM8 Hysteria and Demented Maniac Bundle in the Faded Wheel event. And finally, this year saw Free Fire climbing into new heights as it placed third in the Most Viewed Games for YouTube 2020 with a whopping 17 Billion views!
We're also handing out the Hero Heist Honor 2020 for Free Fire for 'looting' some of the best collaborations this year. Will we see ONE MORE ROUND of GOALS from these guys next year? We're stoked!
What was your favorite Free Fire event of 2020? Let us know in the comments.
You can easily top up on FF Diamonds on Codashop. It's safe and convenient with no credit card or passwords required.