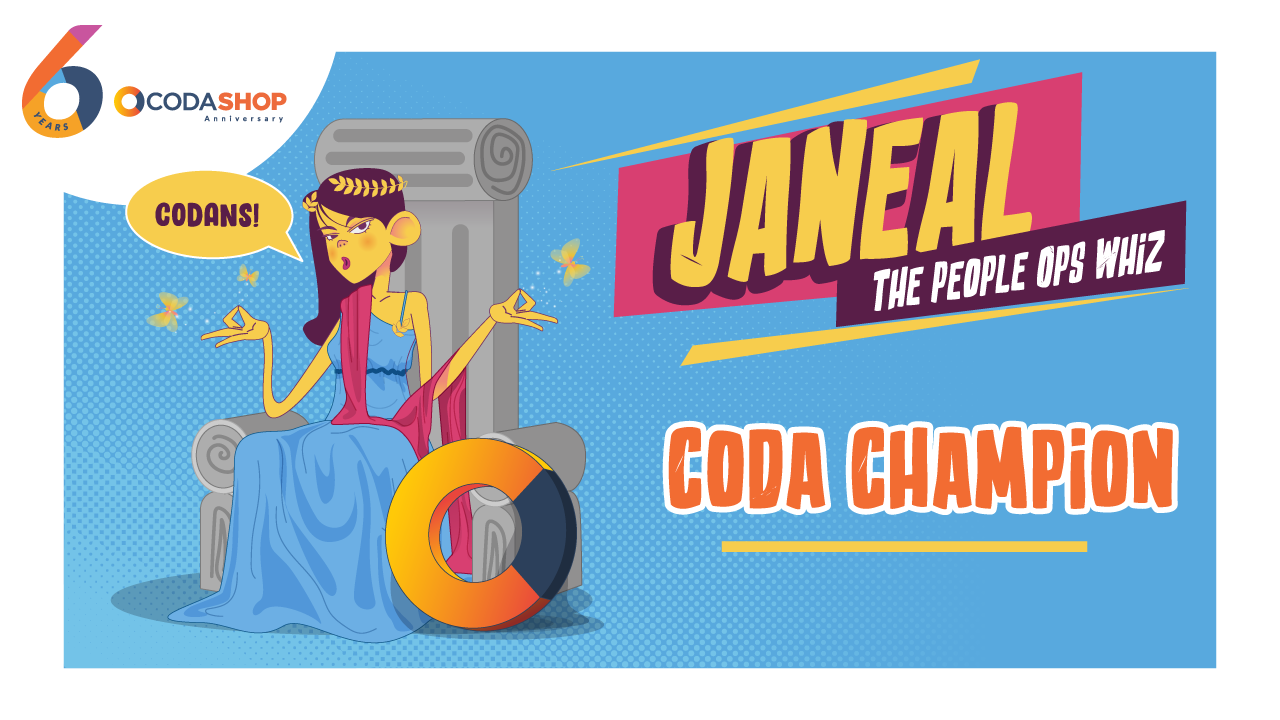 In celebration of Codashop's six years of bringing the fastest and easiest top-up experience, we turn the spotlight on inspiring Codans who champion Coda values and excel in their own fields. Janeal, Coda Payment's cheery Talent Development Manager in People Operations, shares her big love for The Sims and Red in Among Us, the thrilling trivia night, and what makes working with Coda extra special.
_________________________________________________________________
What is your favorite video game?
The Sims has been my guilty pleasure growing up. I started with Sims 3. I love designing houses, and I love that I can own as many pets as I want! Plus it has nostalgic value. It's my way of escaping reality *Haha! I also love the original Zoo Tycoon game because I can design big, spacious environments for the animals.
Did you consider taking up interior designing before?
I did consider being an interior designer before with my love for furnishing houses. I eventually decided to make do (with The Sims) as a means to let go of my creative energy. *Giggles
What do you like most about Coda?
I can say that Coda Payments cares for its employees, and they demonstrate this by listening and acting on our feedback right away. They support our welfare and development. They also prioritize our safety by not requiring us to go back to the office (during this time). We also have great leaders at Coda, and there's so much to learn from everyone!
What do you think Coda will be like after 6 more years?
At the rate Coda's been growing in the past year, I think we'll have a lot more colleagues in different parts of the world! It's amazing to know that we have colleagues in the different regions: in Asia Pacific, Middle East, Europe and the Americas.
I hope that, as we grow, we will continue to uphold our Coda core values and continue making Coda a great place to work. I'm super excited to celebrate more wins together and look forward to Coda becoming a 'top of mind' in the industry
What's your favourite Coda moment?
I was new and haven't met any of my colleagues in person as we were all working from home. Thankfully, there was an upcoming Kahoot trivia night, which I joined. Everyone was so warm and friendly and fun, and at that moment, I felt so welcomed and at home. I did not feel like a newbie at all. It reaffirmed that Coda is seriously such a great place to work at.
And for the big one – Who are you as a video game character?
I'm Red in Among Us. Red is my favourite color, and sometimes I appear sus* but I'm innocent! ….or am I? >:) 
*Sus for Suspicious. Abbreviations make it easy! 😀
#coda6years