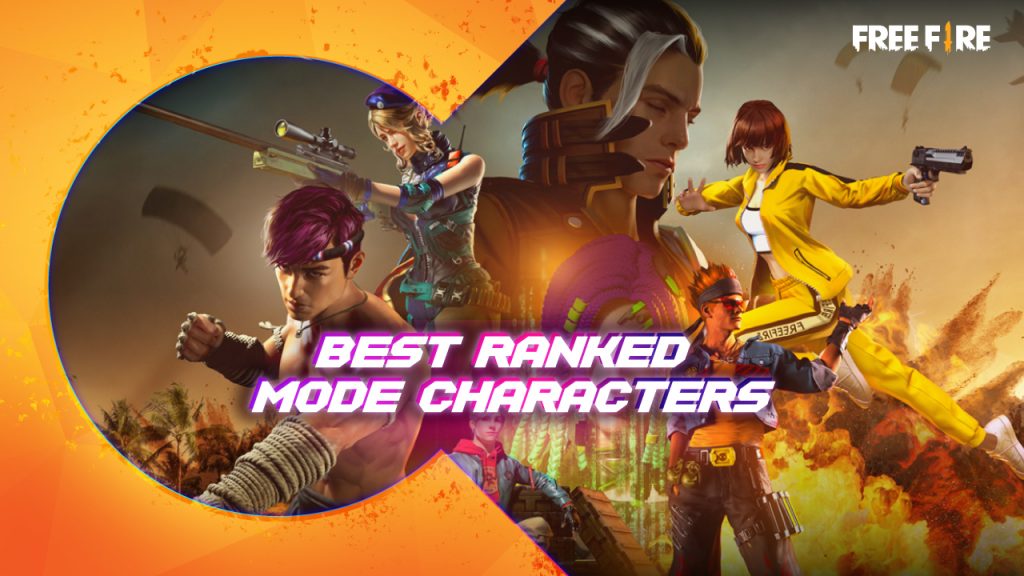 In Free Fire battle royale where the last man standing is the only thing that matters, finding the most fitting character to help you win is a major deal. If you're having a hard time racking up the booyah, check out the following characters to best help you in ranked games at the moment.
Skyler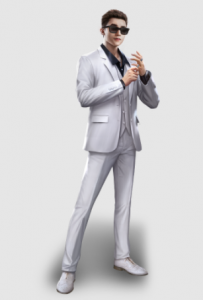 Skyler's biggest asset is his Riptide Rhythm ability. Destroying 5 Gloo Walls within 50m and increasing HP recovery once a gloo wall is deployed play a huge advantage in battle. This ability is very handy especially during late game where the last remaining fighters battle it out in the last shrink.
If you play the aggressor in all-important ranked matches, this skill will benefit you and your teammates with the extra clutch heal. Best to pair him with fellow combative players who use Jota and Moco.
Alok
It's as if the name Alok is synonymous with 'automatic' in this kind of list. The aura of his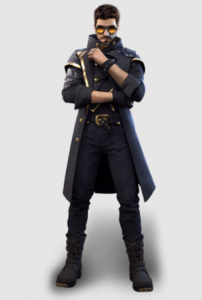 Drop the Beat ability is an excellent skill that increases movement speed of allies by 10% and also restores 5HP for 5 seconds at base level.
Alok's ability alone is a big reason why you need to get him right away! Once you upgrade his ability to the max, the entire team can benefit from it during battle, an extra 'backup' in itself. In close-range fights, Alok is tough to take down with his healing and extra movement speed. You can pair him with the likes of Jai and Hayato to boost their rushing capabilities.
Wukong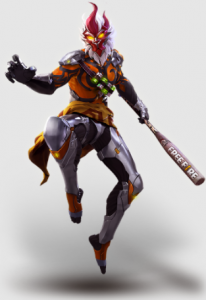 In a game of survival, getting the advantage in any means possible is always welcome. Like turning yourself into a bush (for 10s at base level) to hide and take down enemies. Wukong's ability called Camouflage is just like that. If you want to increase your survival chances, better pick the Monkey King in your next ranked game.
Wukong's ability is very versatile, particularly in close-range combat. Imagine surprise-attacking enemies without them knowing you're coming is a huge advantage! Moreover, you can also use it to do a quick escape. In late game, enemies will have to be super conscious to avoid your attacks. Just remember that the transition stops when players engage in combat and that the CD resets when the opponent is defeated.
K
The Jiu-Jitsu master himself, K, is a great pick in ranked games. His Master of All skill is a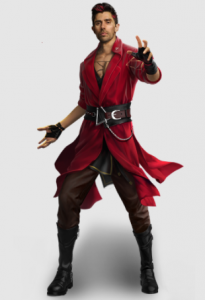 game-changer as it grants up to 50 EP to allies. Also, while in his Jiu-Jitsu mode, allies within a 6m radius gain from a 500 percent increase in EP conversion rate. This will prove beneficial during fierce gunfights.
You can play K's ability side by side to complement Kelly's sprinting speed or Moco's ability to tag enemies. This combination is a solid combination of offense and defense. In addition, when you play with aggressive teammates who gun for more skills, K's ability is effective to support them with longevity in battle.
A124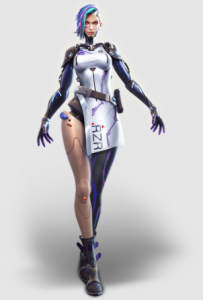 This female, modern-day robot is thorn in the battlefield. Her special survival ability called Thrill of Battle, effectively converts 20 EP into HP within 4 seconds, and has a cooldown of 10 seconds at base level.
A124 is an excellent pick for players with an aggressive playstyle in ranked mode. As with each level increase, A124's ability also improves, making her more formidable as the game progresses. Changing Energy Points to Health Points is great (60 at maximum level), you just have to be more alert as it takes time.
Kelly
And finally, we have the super sprinter in Kelly. This athletic female has the survival ability
called Dash, which increases sprinting speed by up to 6% at maximum level. Given her unique skill, Kelly can also help you rotate faster and escape danger zones easily. With Dash being a passive skill, you don't have to activate it to get the benefits.
For players who have the need for speed and want to quickly rush an enemy, Kelly is your top choice. It is also worth noting that Kelly can be used with any character skill ability. Alok and Moco make for a great team-up.
*All images from Garena Free Fire
Who's your favorite Free Fire character to play in Ranked Mode? Let us know via Codaclub Community; it's our newest forum where you can meet and share experiences with fellow Codashop gamers!

Don't forget to top up on your Free Fire account only at Codashop. We guarantee a better, faster, and safer top-up experience with more payment options to choose from.