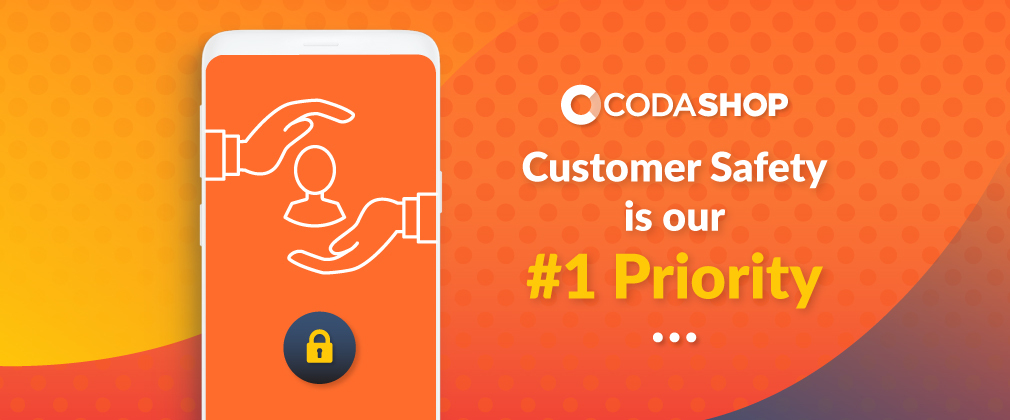 Today we are all witness to the rapid rise of digital content as an epicentre for entertainment. But coinciding with this event is the emergence of cleverly-crafted threats on the internet.
Think before you click
While we guarantee your safety when transacting at Codashop, we also want to emphasize on being more vigilant whenever you go online. Fraudsters can strike anytime to try and get their hands on your personal information. Effectively identifying potential risks will help you avoid any problems.
Here are simple ways to help you spot the not. Watch out for the following:
Spelling and grammar errors
Legitimate companies will only send you accurate and proofread messages.
Too good to be true offers
If you're having any doubts, it's always safe to contact your company's customer service for clarifications on deals and services.
Beware of unsolicited messages
Be cautious in opening attachments or links, especially those that land you on a suspicious login page.
You can also learn more about how you can avoid scams here.
Your safety is our #1 priority
In these trying times, we find it very important that users have access to a safe and convenient way of topping up game and app credits digitally. Whether you're purchasing credits to improve your gaming experience or to access premium digital content, it is Codashop's priority to always uphold customer safety when using our platform.
This includes the implementation of a strong privacy practice ensuring our users that their personal data will not be breached and utilized in any means, other than completing your transaction at Codashop. Know that your safety is our top priority as we carry out reasonable efforts to safeguard your privacy. It comes as part of our mission to deliver faster, better and safer recharge experience.
Topping up on Codashop is Convenient

Millions of gamers and app users across the region trust Codashop to buy game or app credits and vouchers with our seamless top-up experience. You no longer need to go through tedious requirements or log-ins every time you make a purchase. After completing the payment, game credits are delivered straight to your account in just a few seconds.
We've collaborated with the most trusted payment service providers in India. Customer convenience is at the top of our list that's why you can choose to pay your way – in cash, via online transfer or over-the-counter among others. Our growing list of partners include:
All your favorite games & apps in one platform
Making it more convenient to millions of our users, Codashop enables access to premium digital content for India's most popular games and apps which include Free Fire, PUBG Mobile, LifeAfter and more!
Visit Codashop today, enjoy #BetterFasterSafer top-up experience and watch out for exciting promotions on your favourite games and apps.