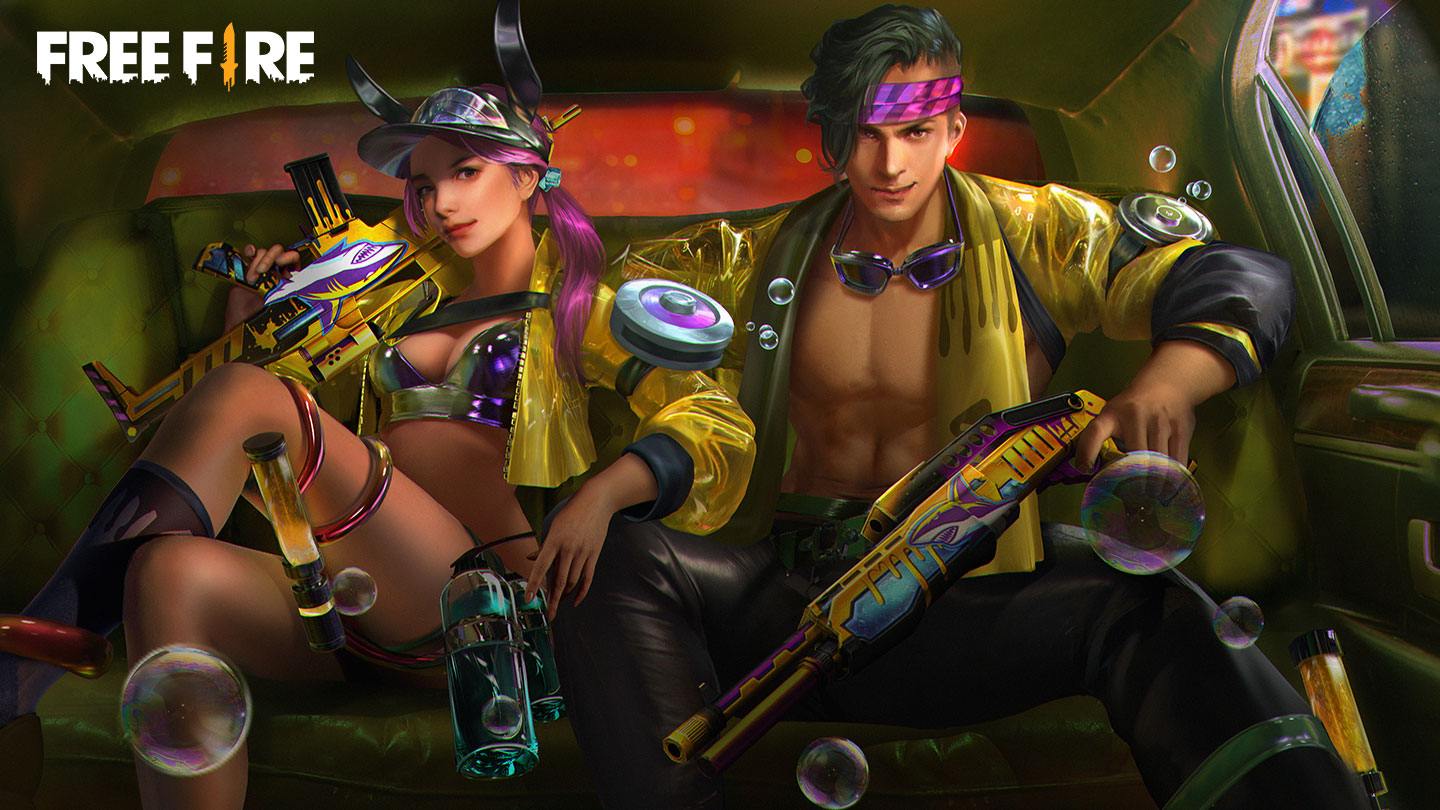 In Garena Free Fire, besides the exhilarating Battle Royale action and fascinating events, there are plenty of unique items you can buy to make your game experience super fun! This year, use your Free Fire Diamonds to get the following in-game content to level up your Booyah quest!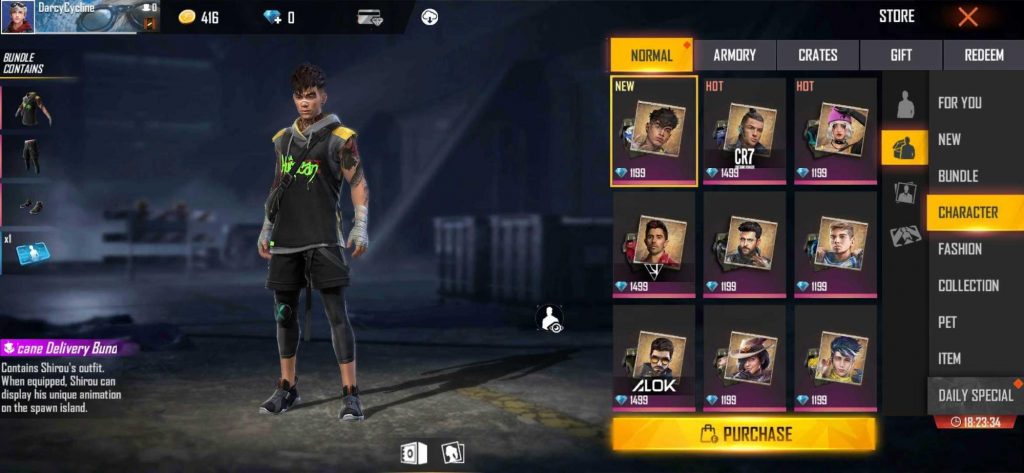 One of the best ways to enjoy Free Fire is to use different characters. You can use your Free Fire Diamonds to buy a new one. Each character features a unique skill to help them fight. It's up to you to find out how they can create an impeccable synergy with the team and be more successful in battle. From global football superstar Cristiano Ronaldo (Chrono), Joe Taslim's incarnation in Jota, and Indian superstar Hrithik Roshan's counterpart in Jai, there are 37 unique characters to choose from.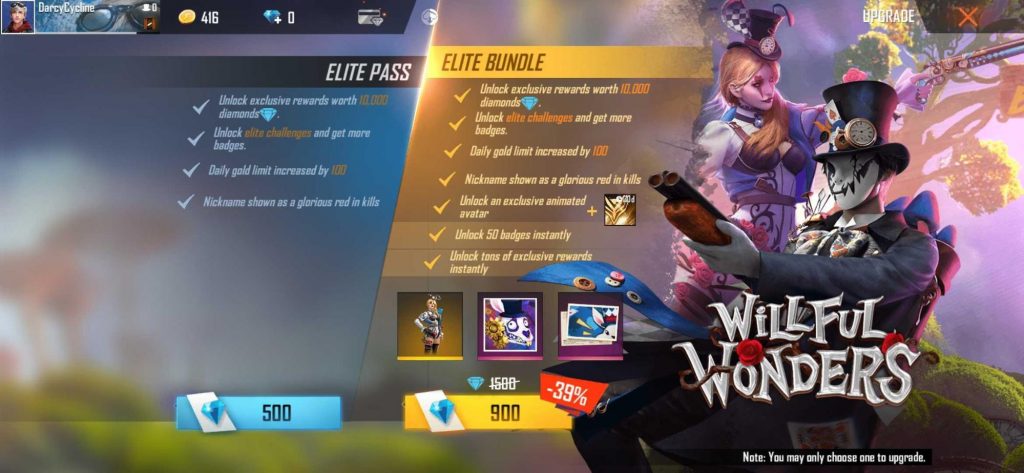 Want more awesome rewards? Then get an Elite Pass! It's a tier-based reward system where players can receive exclusive rewards upon level progressing. With every pass, a fresh set of exclusive items are added to the game every month. Use your Free Fire Diamonds to purchase an Elite Pass or Elite Bundle (499 and 999 diamonds, respectively) and get exclusive rewards worth 10,000 diamonds! Willful Wonders has just been released and you can learn more about Elite Pass here.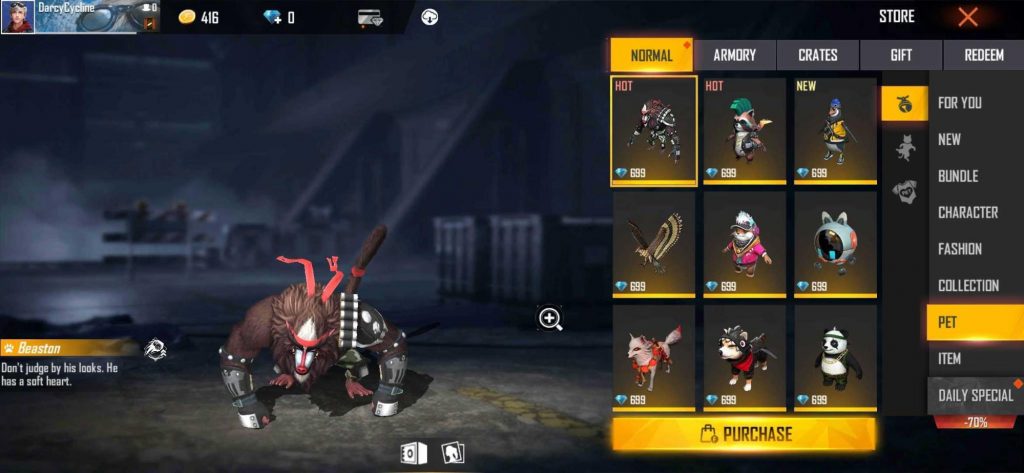 Who doesn't like pets right? You can purchase these cute and mighty companions using your diamonds to help you in battle. More than just being just a sidekick display, pets have unique abilities like restoring EP (Ottero), increasing the throwing distance of grenades (Beaston) and inventory space (Night Panther), to producing additional Gloo Wall grenade (Mr. Waggor), pets are a must-have in Free Fire.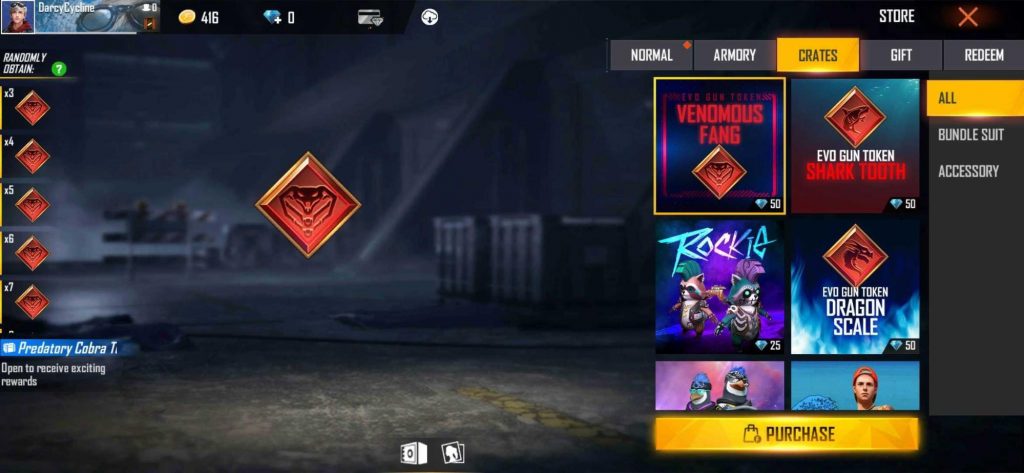 When you go to the Store, you can see the Crates tab. From there, you can use your diamonds to purchase different packages that contain exciting rewards. From super fancy Bundle Suits and other accessories, you can draw them here. Fingers crossed, you might even obtain Mythic items.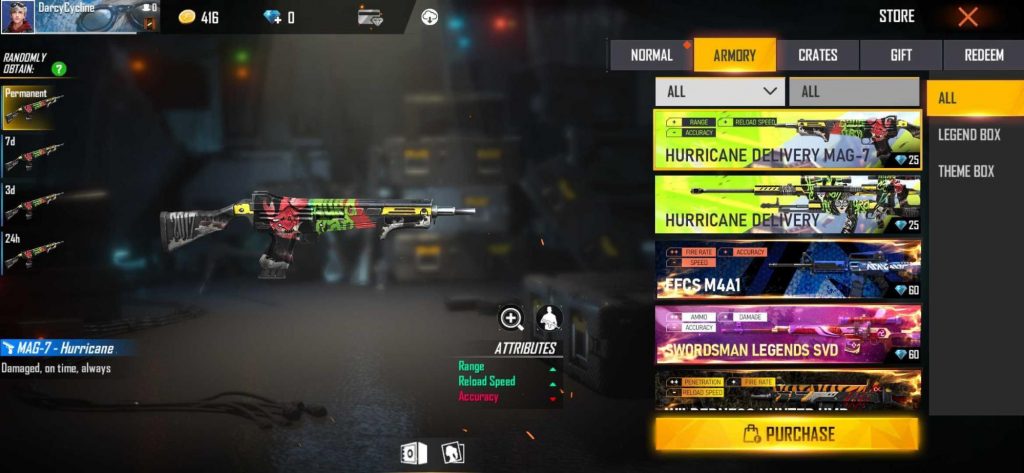 Also available in the Store, gun skins add a kickass boost to your firepower in terms of stats/attributes to give you an edge over your opponents. Use your diamonds to draw the likes of Swordsman Legends SVD, Champion Boxer MP5, and Spirited Overseers M60 to name a few. Moreover, gun skins add to the cosmetics and coolness factor of your weapons. After all, guns do the talking in the game, right?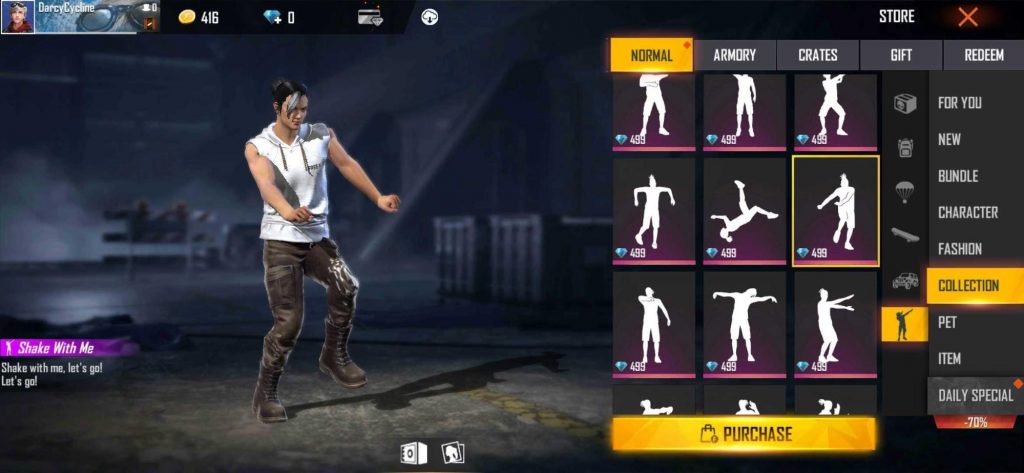 Of course, we will never forget about the Emotes! If you're the resident funny guy who just loves to dab, wiggle walk, or even bust out some Baby Shark moves, buy emotes using your diamonds. To celebrate or to dare, these moves are popular in-game must-haves!
Special Mention: Fashion items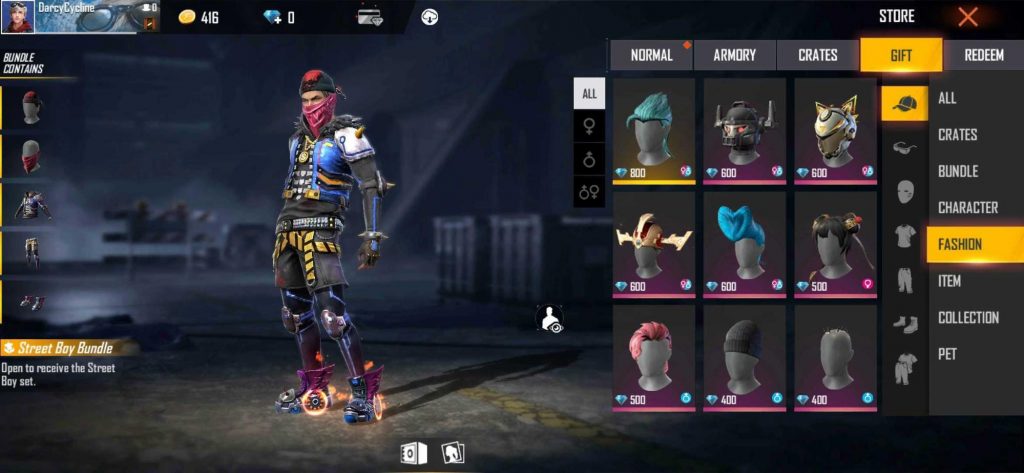 If you are the type who likes to go all-out fancy with your 'head' looks, shelve a couple of diamonds for fashion items. From outrageous haircuts to bizarre helmets, there are plenty of quirky designs to shout your style!
Have you made your first Free Fire Diamonds purchase yet? Download Free Fire now to try out these fantastic items! Share your thoughts with us on Codaclub Community, it's our newest forum where you can meet and share experiences with fellow Codashop gamers!

Don't forget to top up on your Free Fire account only at Codashop. We guarantee a better, faster, and safer top-up experience with more payment options to choose from.