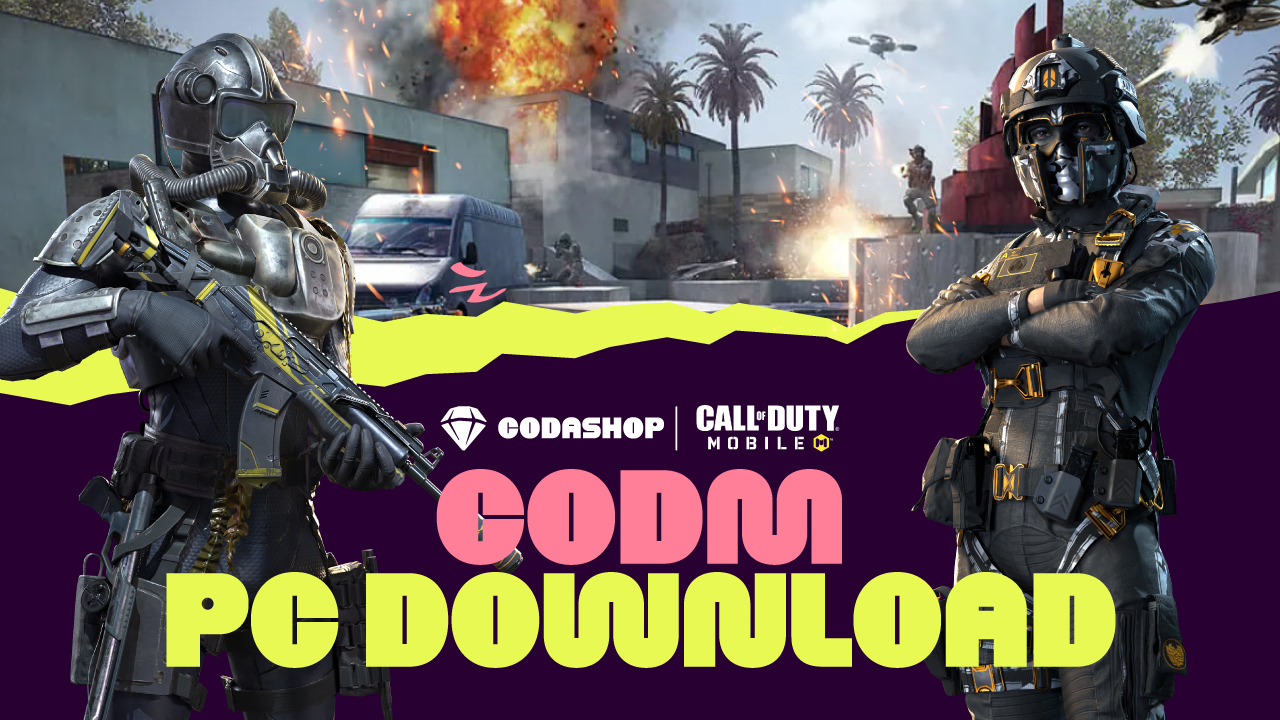 Everything You Need to Know Before Downloading CODM on PC
Just like all our all-time favorite video games we usually play on our Android and/or IOS devices, CODM (Call of Duty Mobile) is free to play and easy to download, making anyone get to play it without a hassle. Featuring characters, different maps, and weapons that have been there since the history of CODM are still there, but better.
CODM does not only let anyone get to play and enjoy it for free, it also lets you play multiplayer with your friends to join up in teams and compete with other teams. What makes it better is that after a small amount of time playing CODM, you are already eligible to host a Blackout-style Battle Royale Mode wherein the best one survives lasts. Although CODM is actually intended for mobile, you can still download and play it on your PC through a third-party app.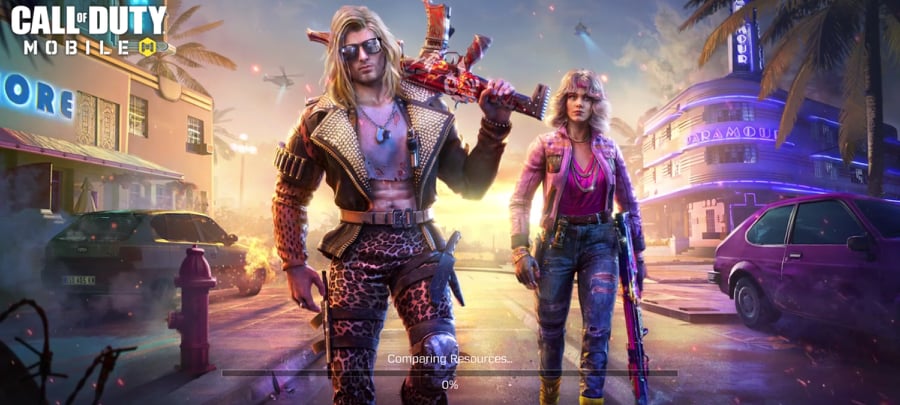 Minimum PC System Requirements
CODM may have been developed from the very first version of it and as it has been updated by game developers, it also requires a certain amount of PC system requirements to make sure that you get the most fun of it instead of simultaneous lagging and system crash. Here are the minimum PC system requirements you should consider having before playing CODM: 
OS*: Windows 10 64-bit (v.1709 or higher) 

CPU: Intel Core i3-4340 or AMD FX-6300 

RAM: 8GB RAM HDD: 246GB 

HD space Video: NVIDIA GeForce GTX 670 / GeForce GTX 1650 or Radeon HD 7950 

DirectX: Requires DirectX 12 compatible system 

Network: Broadband Internet connection 

Sound Card: DirectX Compatible
Emulator Choice You can Pick
Playing on our mobile phones may not be letting us make the most out of CODM, so playing on a bigger screen on our PC without having the hassle of fidgeting with the controls and seeing the visuals on a small screen of our mobile phones. Guess what? You can actually play CODM on a PC with the help of an emulator wherein it stimulates your PC as an Android for you to be able to download CODM for free as it is only available on Android and IOS apps store. Here are the emulators you can choose from: 
Gameloop
Gameloop is the official emulator where you can download and play CODM. It is the official Android emulator created by Tencent and used to go by the name "Tencent Gaming Buddy. One of the best things about using Gameloop is that it supports external and customisable controllers. It is also secure that it has hacking and cheating prevention. Although it is an emulator which many fear is not foreign-friendly, it caters to different languages that makes it accessible to everyone, and even lets you live stream to Nimo and Nanolive. 
BlueStacks
Bluestacks is a popular emulator that caters to a range of 1.5 million games on our PC. Not only is it home to millions of games, but it also improves your gaming experience by offering macros of features. Gamers swear by BlueStacks as it has a higher frame rate and multi-instance support. Aside from it letting you live stream straight to Twitch with real-time translation, it also lets you record gameplays wherein you can replay from time to time. Of course, as mentioned, Macros bring your gameplay to the next level!
Memu Play
Just like BlueStacks, Memu Play is also one of the emulators that bring your gameplay to the next level, it is also home to a massive number of games but not as many games as BlueStacks. However, unlike other emulators, it lets you share files between Android and Windows. It is the emulator with the easiest installation through the drag and drop APK installation system.
How to Download CODM on PC
Now that we have come to know the different emulators that we can choose from and pick which we think fits us the most. 
Go to your chosen emulator's official website.

Look for the big download button to download the emulator.

Save it in your PC program files for it to start downloading.
How to Install CODM for PC
After downloading your chosen emulator, it's still not finished yet. There are a few steps that you have to follow according to your emulator to install and start playing CODM. Here's how:
Gameloop
Open the GameLoop application and search for Call of Duty: Mobile.

Now click download on the Call of Duty: Mobile page and press download.

It will take some time to install on your PC.

Once done, launch through Gameloop and play! 
BlueStacks
Once BlueStacks has been installed, search for Call of Duty: Mobile inside the BlueStacks store.

Click on the download button and wait for the download to complete before you can play.
Memu Play 
Open Memu Play on your computer and search for Call of Duty: Mobile.

Download a copy of Call of Duty: Mobile and wait for it to install.
Frequently Asked Questions about Playing CODM on PC
How to use Smart Key Mapping for Call of Duty: Mobile?
Go to your main lobby, then click the Key Mapping icon on the sidebar to enter the Key Mapping setting. Then choose Smart Mode.
Does CODM support the keyboard and mouse?
CODM is meant to play on Android and IOS mobile devices, hence making it not able to support keyboard and mouse external controllers. You would be needing an emulator that supports external controllers while playing CODM for you to make the most out of it. 
Does Call of Duty: Mobile detect emulator?
Yes, it does detect emulators. To avoid the advantages and disadvantages of mobile-to-pc matching, those players who play using an emulator on their PC will only match up to those who do the same thing, while those who play on their mobile devices will only match up with their fellow players who play on mobile devices as well. 
Don't forget to top up CODM only at Codashop. It's safer, faster, and more convenient, with plenty of payment options available.