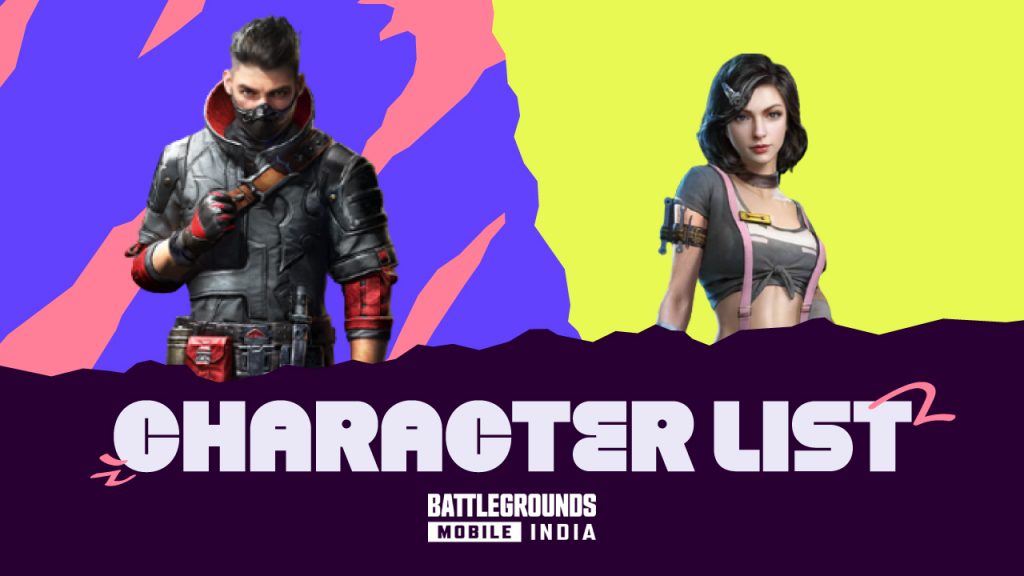 Battlegrounds Mobile India (BGMI) continues to sizzle in the Battle Royale arena and has since continued its rise among the top mobile games in the region. As PUBG's heir apparent, more players join the action and choose from several characters to lead the hunt for chicken dinners. We'll take you to each of the unique characters available to play in the game in this post. 
1. Victor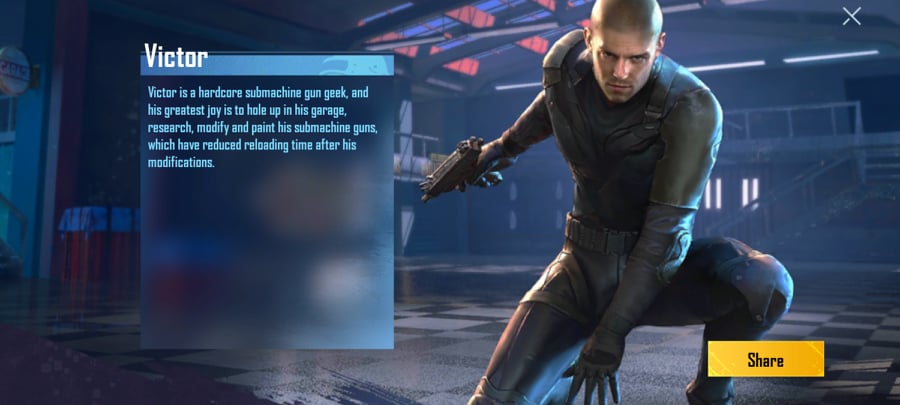 For starters, Victor is the first character in BGMI — and you can get him for free. Yes, you don't need any character shards to obtain this rugged-looking chum. Victor's strength lies in his expertise and proficiency with submachine guns. He can paint and modify SMGs to reduce their reloading time, making the weapon relentless in battle. Victor excels in EvoGround matches, but for TDM, you may want to reconsider pitting him there.
As you progress in the game, you can unlock Victor's exclusive voice pack, emotes, and outfits as your level-up reward.
2. Anna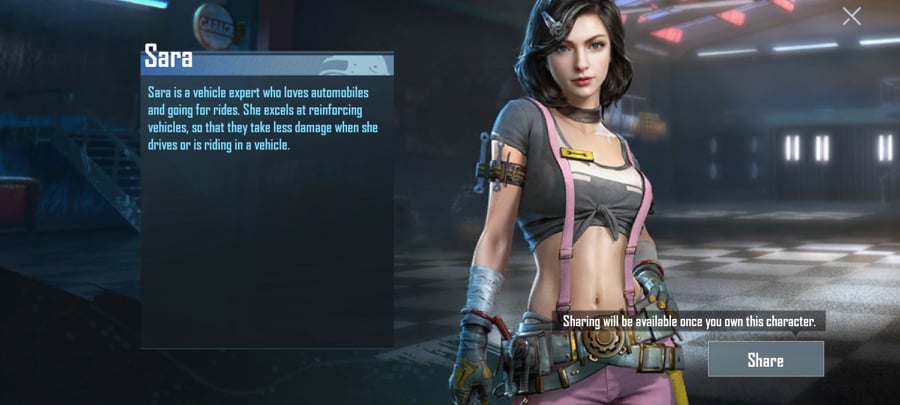 Next on the list is the Austria-born investigative reporter Anna. Her knack for uncovering the truth and fighting is heavily influenced by her father, who went missing after exposing the employee casualties of a certain global company. As the second female lead in the game, Anna can be unlocked using 600 UC or by collecting 600 character shards.
Level her up to get her exclusive voice pack, and MVP emote featuring the famous notebook left by her father. 
3. Andy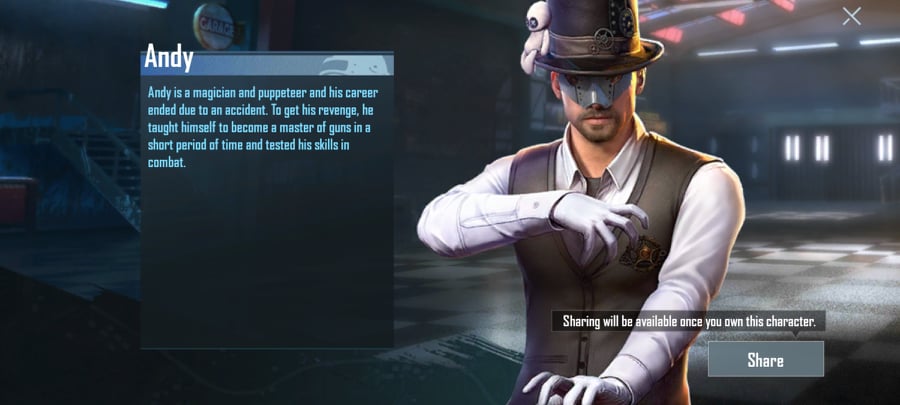 Say hello to the shifty character Andy, the magician and puppeteer from the group. It can be told that due to a career-ending accident, Andy focused his attention on mastering the use of guns. He also practiced his combat skills to help in battle. During EvoGround matches, Andy's nimble hands enable him to increase the speed of drawing and putting away guns. Level him up to cop his MVP emote featuring his puppet, arguably the coolest in the game. Unlock Andy for 1200 UC.
4. Carlo
If you like the bounty hunter swag, Carlo is your top pick. As the second male character to arrive in BGMI, Carlo is a skilled combatant who uses different weapons in battle. He takes advantage of the situation with his incomparable survival skills, allowing him to reduce fall damage in EvoGround matches. He also has a fantastic set of emotes which can be collected as you level up. Carlo can be unlocked using 1200 UC.
5.  Sara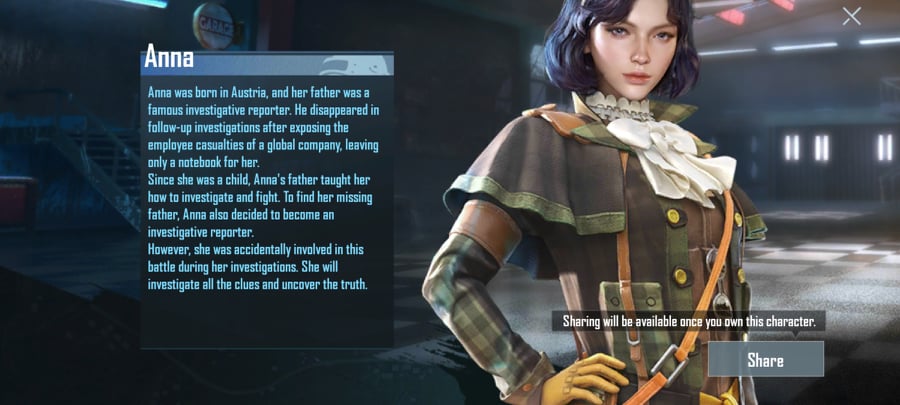 Finally, we have Sara, the first female character to debut in BGMI. As a vehicle expert, she puts the pedal to the metal, especially when she takes the wheel of a Dacia or UAZ. During EvoGround matches, her automotive knowledge allows her to modify vehicles to become more durable and take less damage. Make sure to unlock her voice pack to get a laugh or two. Sara is available for purchase for 600 UC.
How can I purchase a new character in BGMI?
You can get a new character in BGMI using your UC (Unknown Cash). Make sure you have the required amount (600 or 1200) to get a new character. Simply tap the 'Purchase' button of your desired characters to obtain them.
Who's the best character to use in BGMI?
In our opinion, Sara and Carlo are the top two. Sara's character is not that expensive for 600 UC. Her skill is beneficial for the whole team, as it allows safer travel with reduced vehicle damage from enemy attacks. On the other hand, if you have the resources to get Carlo, he is a solid pick for aggressive players who want to survive longer and wipe out squads.
Don't forget to top up on your BGMI UC only at Codashop! We guarantee a better, faster, and safer top-up experience with convenient payment options.