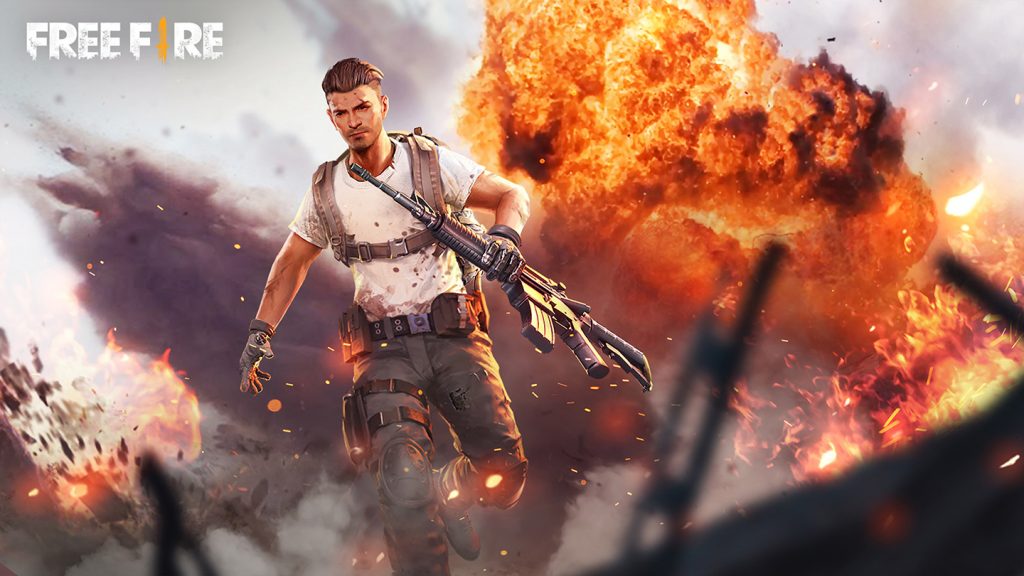 Garena Free Fire (more popularly known as Free Fire) is a massively immersive, online multiplayer survival shooter game released in September 2017. With its colossal following, it skyrocketed as the most downloaded game last year and won an accolade as the "Best Popular Vote Game" by Google Play Store.
In this article, you'll learn the basics of the game including characters, maps, looting, etc. to help you snatch the victory.
What is Garena Free Fire
Like other Battle Royale formats, Garena Free Fire gameplay online is a 10-minute, free-for-all shooting game. To start, you need to download it on your mobile device. The latest version, Wonderland, is available for both Android (534MB) and iOS (1.3GB) users. Create an account and have it linked via Facebook, Google or VK account to get instant rewards like diamonds (game currency) and other nifty cosmetic add-ons. Once complete, gain access to different game tabs to check your character, vault, game modes and others.
The game officially begins with you and other players riding a plane and being dropped off via parachutes on an island. Keep in mind that the main objective is to survive a fast-paced, shooting spree against 49 other players.
Game Modes
You can familiarize your gun-toting skills in these different modes:
Classic Mode: Selected by default when you begin the game. Choose from 2 maps: Bermuda or Kalahari. Fight off 49 enemies. Be the last man standing.
Ranked Game:  Man up and show what you got. Reach level 8 to unlock. Maps are selected at random. Fight to the finish and rise to the top from Bronze, Silver and Gold to reach higher tier play. You also get dibs on 20% bonus on earned cash and XP points.
Rush Hour. Instead of traffic, you get insane fast-paced gameplay. Matches are shorter than classic and ranked matches. There's a special event for a particular day of the week.
Custom Game. If you want fun times sniping friends or itching to taunt others, click on the Custom Tab. No ranking points here.
Solo.Duo. Squad.  As the name implies, you can customize your game to play alone or with squad members. It has the same general rules as that of a Classic. The only catch is when you go solo, it's game over when you die. For Duos and Squad, you get one more crack once revived by allies.

Characters and Pets
Choose your hero from a roster of diverse characters each with a particular skill set to boot. You can begin your quest by selecting from the two unlocked characters in Adam and Eve. As you progress, you can unlock other characters or buy them using your Diamonds. You can check out our comprehensive character listing here.

You can also go on the battlefield with a trusty pet, buyable at the game's lobby. Each pet has its corresponding actions, skins, and skills to support players during battles. Oh, and they level up too! Make sure to give them the coolest and most unique names because changing it will require you to pay Diamonds.
Maps and mini-map
Know your way around the island by using the map. There's the general map, which shows the whole island. Use this as a reference to locate different coloured zones. This will give you an idea of where to go (more loot in the Blue Zone area) and where to avoid (threats like UV Drone Orange Zone).
There's also the mini-map which serves as your monitor with what is going on near you — incoming enemies marked with a red triangle. Your actions though, like gunshots, will show your position to other players on the mini-map.
Adapting to the map and awareness of your surrounding will be fundamental. Players need to be extra mindful of safe zones as the game's map gradually shrinks over time, forcing more players to convene in closer areas to slug it out. As a 'sound advice', be alert of noises that each player can emit, like footsteps and gun explosions. Use this to your advantage to track your opponent's movement and position and eventually lead to successful ambush.
Looting
Develop a mentality to loot while you can especially in the early game. Keep in mind to do it both quickly and carefully to avoid getting ambushed. Get a grenade and a flashbang for extra measure. Find a vest and a helmet, you'll never know when they'll save you. Get a backpack to carry more items. And most importantly, get a gun.
Carefully scout the area where airdrops arrive. It's more likely that others saw the same thing and might be headed in the same direction. Honorable mention: snag some mushrooms. They may not give you the same powers as that of Mario but they help restore health and EP points.
There's only one winner
After the dust settles on the battlefield, the ultimate goal is to be the last man (or team) standing. Learn how to prepare early in the game by looting. Stay alive by being sneaky and knowing when to escape. Use your might and other tactics to gun down the enemy in the endgame where it all boils down. After everything has been said and done, it's only the Booyah that matters.
Garena Free Fire is an intense, fun-filled shooter game that'll get you hooked. Not just with the style of play, graphics and interesting characters, but also with the dynamic interaction among players. Don't forget, Codashop is your best ally to top up and charge those Free Fire Diamonds.