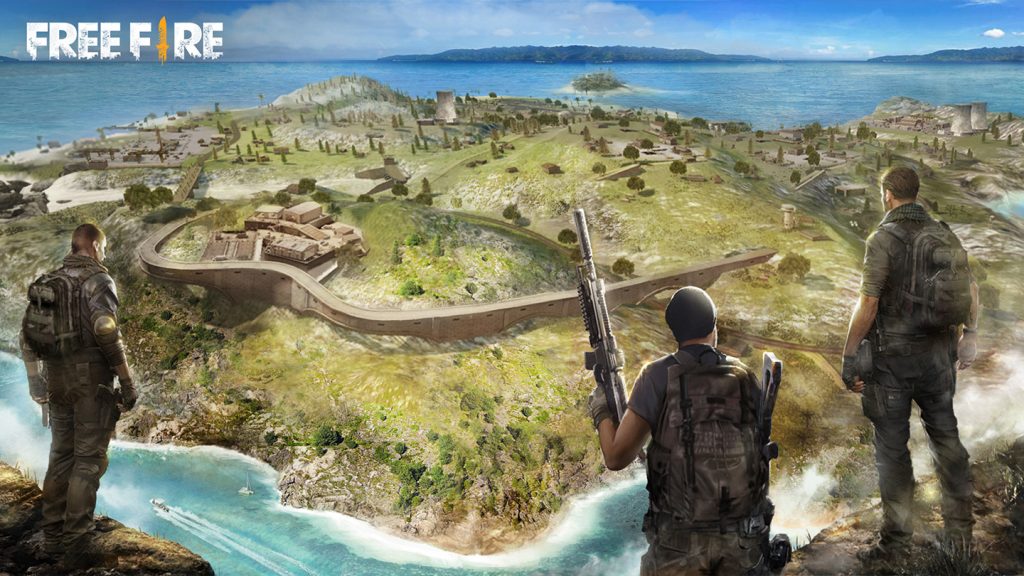 IGNs or In-Game Names are one of the few things all players tend to spend a lot of time in terms of thinking, this is especially true after downloading a new game. Given the number of players around the world, you will always find yourself having issues with similar names to what you want. Depending on the developers some games allow unique characters as part of the name, and some don't. Luckily, Free Fire accepts a wide range of special characters, read on if you want to be able to create a flashy and stylish name for your Free Fire account.
From this point on you have three options – 1. Proceed with making your signature IGN unique, 2. Using ign generators and 3. Combining options 1 and 2.
Making Your IGN Unique
If you have been a gamer for a long time, chances are you already have your signature IGN. If the game is newly released then you might be able to secure that IGN for you right away, however, if you are starting the game a bit late then this might prove trickier. I, for instance, have been using "OneClick" and different variations of it for shooter games that I play on the PC because of my preferences on weapon usage (sniper rifles).
We can suggest using anagrams, mixing lower case and upper case letters, mixing numbers and letters (using zero for letter O and one for L or I) adding special characters and in some cases CSS for unique font styles if the game allows it (this usually depends on the max characters allowed).
Using an IGN Generator
One quick google search will give you a lot of options and picking the first one in the search results is the way to go. Or you can use Nick Finder Free Fire as we recommend this one. Now you have 2 options here you can either copy a top-rated design and replace the name part with your IGN or browse different designs by searching your IGN. It's pretty straight forward copy and paste thereafter.
Here Are Some Examples
꧁༺₦Ї₦ℑ₳༻꧂

༺ṅȏ༒ɢѧṃє༒ṅȏ༒ʟıғє༻

꧁☆☬κɪɴɢ☬☆꧂

︻╦̵̵͇̿̿̿̿╤─kïllér

꧁༒☬₣ℜøźєη•₣ℓα₥єֆ☬༒꧂

✞ঔৣ۝Ðivâgar۝ঔৣ✞

『ᴹᵛᴸ』•Ҟモれ乙Ö࿐

◥꧁དℭ℟Åℤ¥༒₭ÏḼḼ℥℟ཌ꧂◤

乂✰ɢuçí °ɢαͷɢ✰乂

꧁☆ⓏⒺ༒ⓊⓈ꧂

꧁༺J꙰O꙰K꙰E꙰R꙰༻꧂

☬ᶜᴿᴬᶻᵞkíllєr☬

༺Leͥgeͣnͫd༻ᴳᵒᵈ

ঔৣ۝O²κɪɴɢ࿐۝ঔৣ

✞ঔৣ۝Gh𐍉ຮtຮ۝ঔৣ✞
Combining Both
This part is pretty self-explanatory and will yield you a far more unique IGN than both options individually because it will eliminate the chance of having someone using the same generated name and will have the added flair of your unique signature IGN. Take note that iOS devices will be unable to recognize some of the symbols and will appear as a question mark. So if you prefer to play on iPad or iPhones then you might have to do some trial and errors before landing that stylish FF name. PC and Android users have no limitations as far as symbols go so you can get that off of your mind.
To Sum Things Up
Don't be afraid of spending some time thinking about your IGN, especially if you plan on investing in characters, weapon skins and in-game clothes. As changing your name will also require you to top-up so being careful with designing your name is recommended. If you're and veteran player and would want to change to a better name design you can easily top-up FF diamonds in Codashop and enjoy the convenience of paying through Paytm and UPI in India.