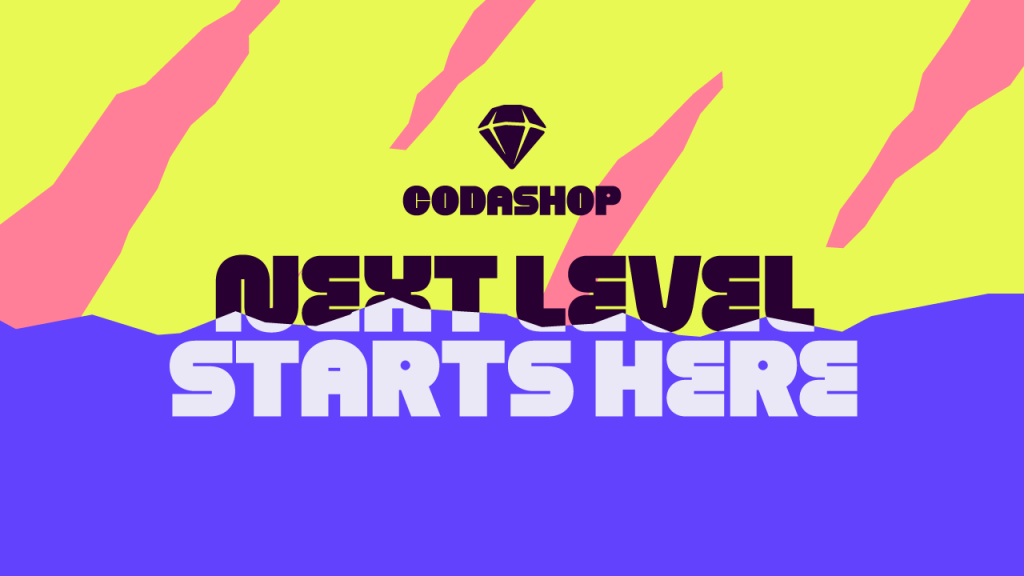 At Codashop, we love helping customers top-up and customize their favorite game characters and weapons. From suiting up heroes with legendary and hilarious skins to arming up loadouts and dishing out credits in popular titles. In keeping with our dedication to take your game experience to the next level, we've also given ourselves a makeover with a bold new epic skin…
Welcome to Codashop's brand-new look!
Our new Diamond logo is distinct and recognizable… do you see a battle royale parachute in there? We hope you'll click on us for not just diamonds but any game currency to get those rare skins, mythic guns, and ultra-rare cars. We've also swapped the orange jumpsuit for an outfit of crazy new colours to energize you!
Next level starts here
A new outfit also means a new attitude. We're always grateful that our community has so many passionate fighters, snipers, scouts, and mages that we aim to help you do just that… And then some!
Want to be the best for next month's CGS tournament? Seek out Codashop Plays on YouTube to watch our influencers win (or fail terribly) at the newest titles. Raid the Blog archives for our in-depth gaming guides for tactics, secrets, and some fun reads. Stay alert for the latest season news on our social feeds. And hunt down hilarious opinions from other gaming fans on the Codaclub Community forums.
More than the bragging rights, our new skin translates to providing more fun for everyone. It's the feeling you get when you charge towards team fights donning a Dragon Tamer skin or a Mecha-inspired outfit. It's the adrenaline rush you get while shooting with an evolving, fire-breathing gun. It's that jaw-dropping moment when you see your teammate slaying it in a Pharaoh suit. At Codashop, we believe it's sweeter when you snag victory wearing a wild outfit or waving a funky weapon.
This is the new Codashop. We hope you're as fired up as we are!