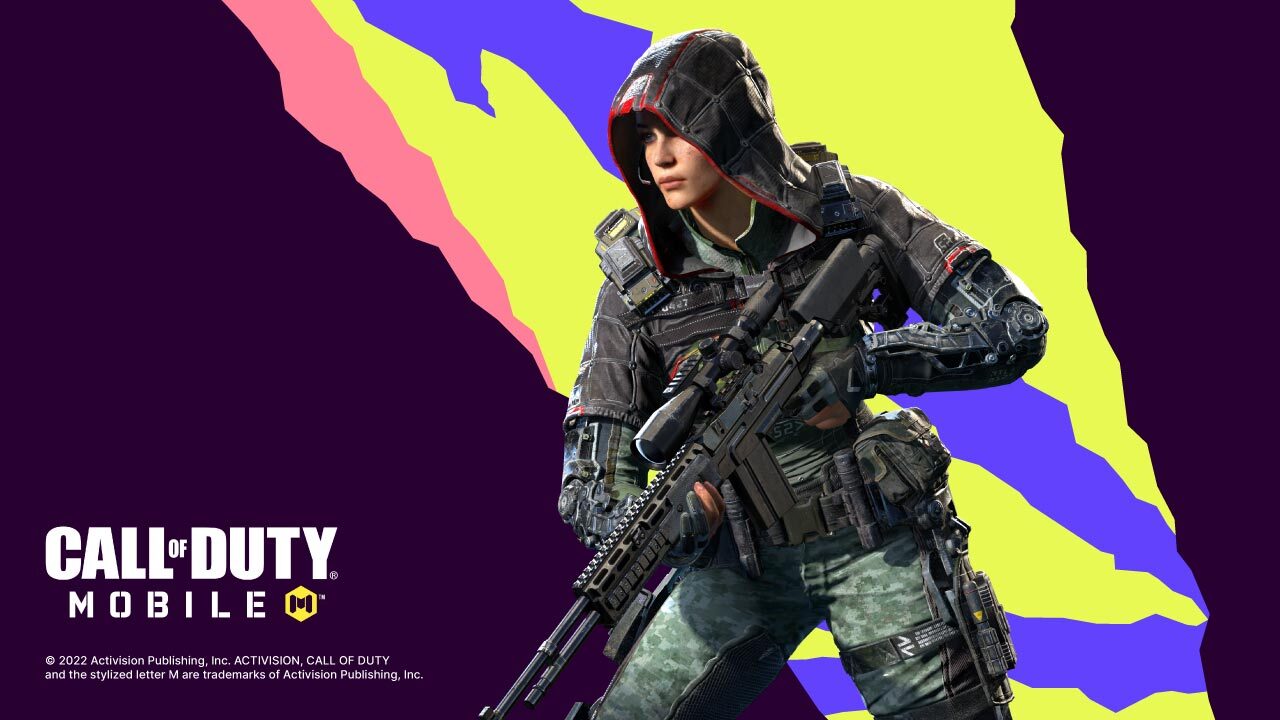 Every good Operator uses a good loadout in Call of Duty: Mobile. Your choice of the right weapon is vital in winning games. Each season of Call of Duty: Mobile does not get any easier; instead, it becomes more competitive. Learning your best loadouts is a must! 
How can Call of Duty: Mobile loadouts impact your progress?
Loadouts highly affect the progress of your game. Having the best loadout is vital as it can either make or break your game. Efficient loadouts mean it checks out the accuracy and speed. Knowing the best loadout for different weapons enables you to get most of the best capabilities of your gun. 
Fennec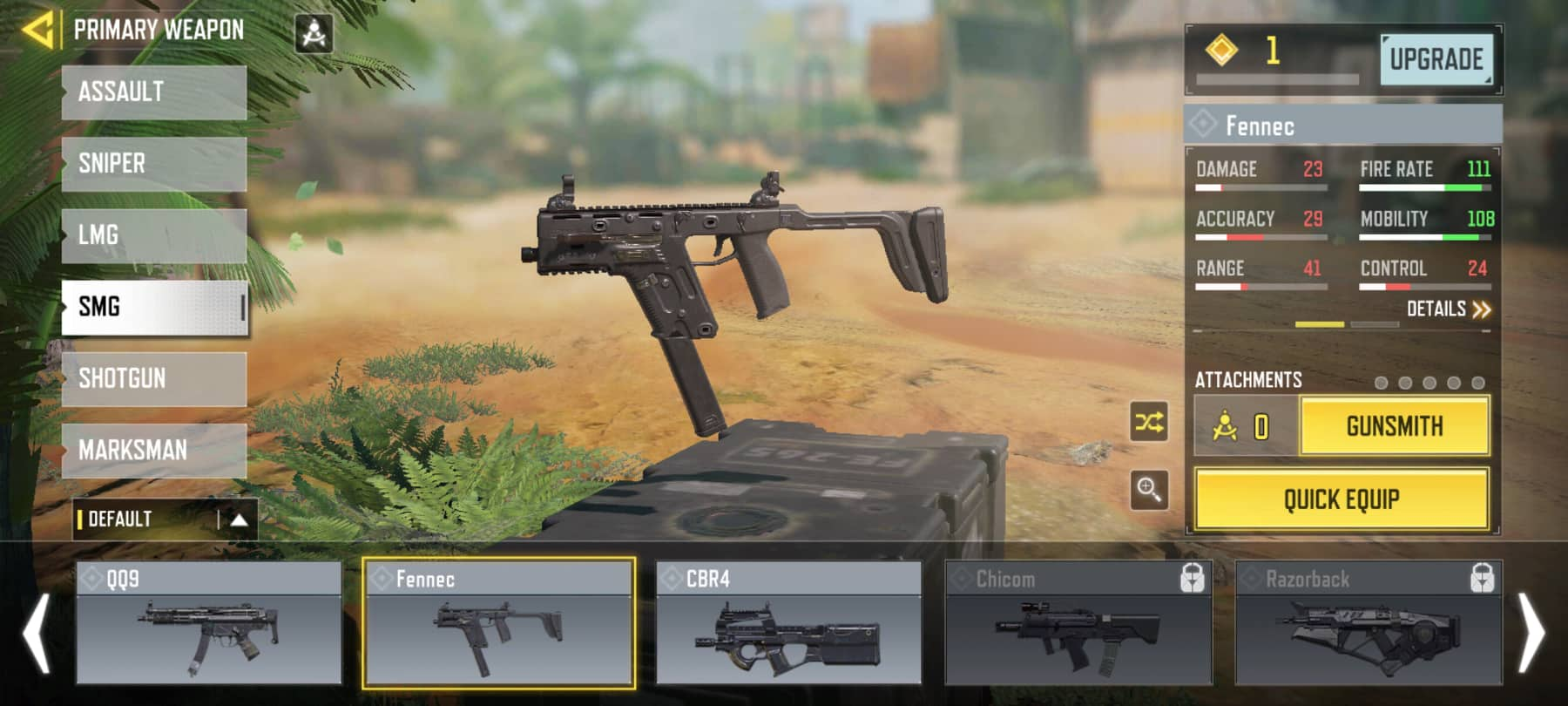 Fennec is known as one of the best SMGs in the game. It has an excellent kill time and fast fire rate, enabling the player to become unstoppable during gunfights. In Search and Destroy, this weapon allows players to kill as many as possible. The only flaw that most people find with this weapon is its vertical recoil which can be mitigated by using compatible attachments.
Muzzle: Monolithic Suppressor 
Barrel: MIP Extended Light Barrel 
Laser: OWC Laser-Tactical 
Underbarrel: Operator Foregrip 
Ammunition: Extended Mag A
AS VAL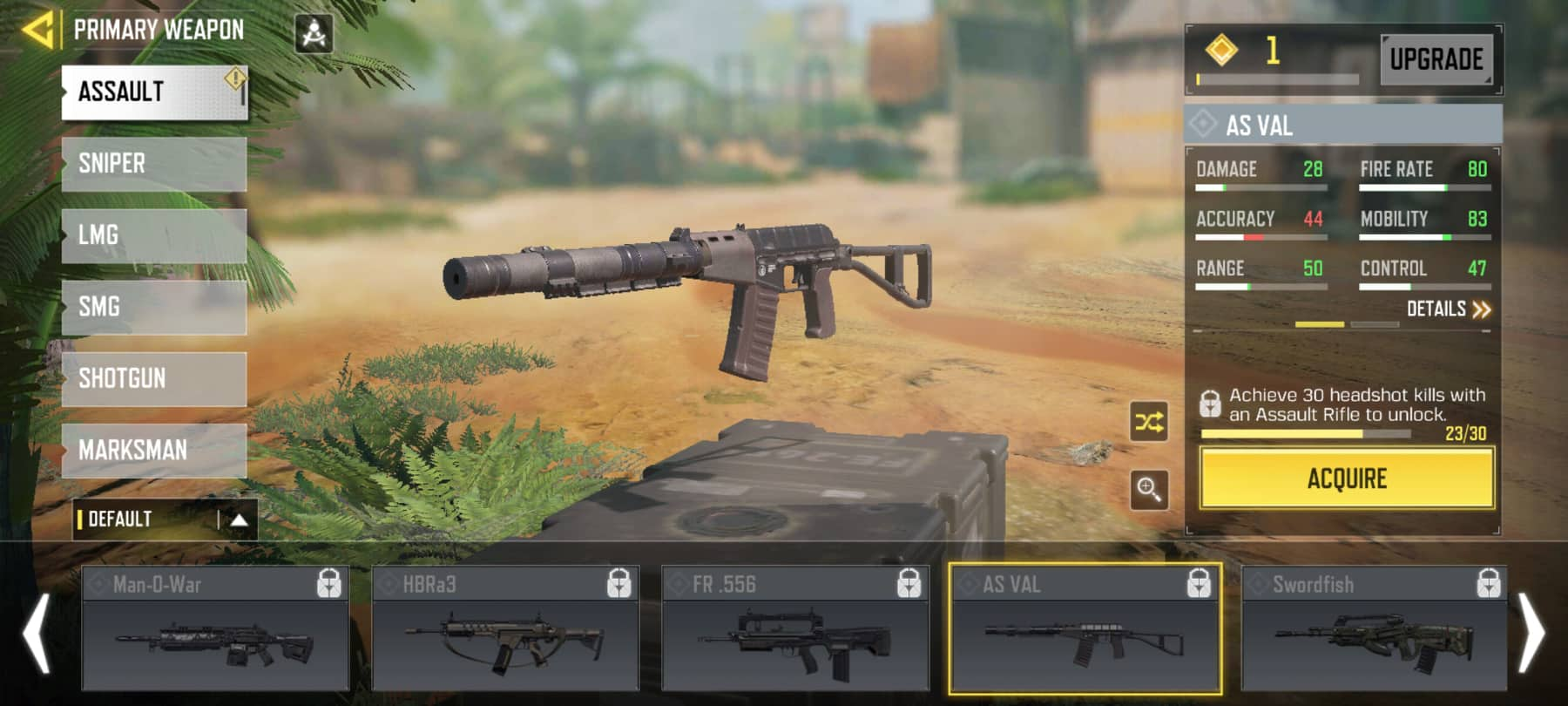 This weapon is usually associated with the SMG type of assault rifle, given its high rate of fire and good mobility. The AS VAL Assault Rifle is the best as it only takes four bullets to kill an enemy. It is great for close to medium-range combat. The recoil pattern is its only downside as it can cause difficulties for long-range shooting. 
Barrel: MIP 200mm Mid-Range Barrel 
Stock: OWC Skeleton Stock 
Laser: OWC Laser-Tactical 
Underbarrel: Strike Foregrip 
Ammunition: Large Extended Mag B
QQ9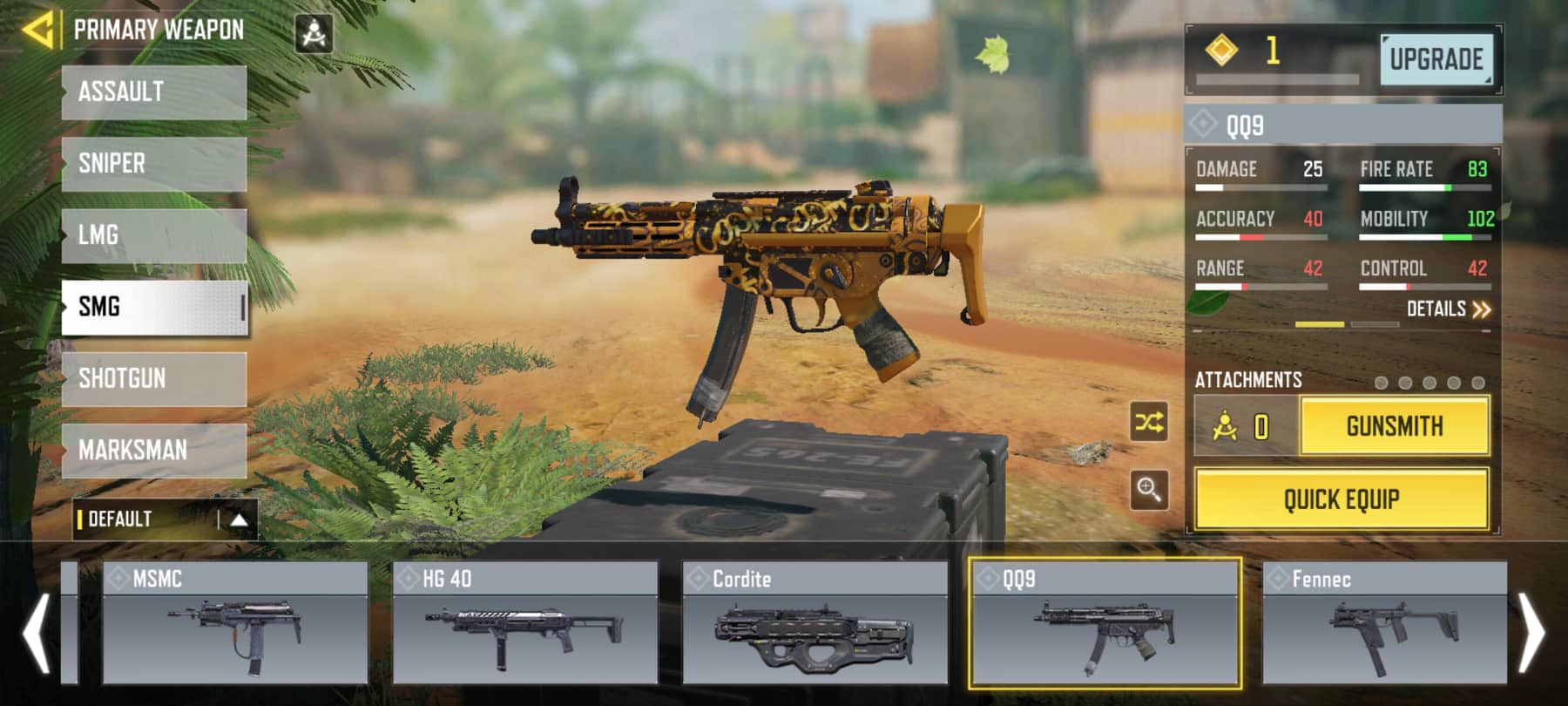 With the continuous updates of weapons getting nerfed and buffed, QQ9 is back on top of all SMGs. Given the QQ9's fire rate, attachments would not be as necessary anymore. It may be fast (which we all want), but players should be prepared for extra bullets just in case they engage in a close fight. Its excellent mobility enables players to enter enemy spawn locations to dominate and kill them immediately. 
Muzzle: Monolithic Suppressor 
Barrel: RTC Recon Tac Long 
Laser: OWC Laser-Tactical 
Ammunition: 45 Round Extended Mag 
Rear Grip: Granulated Grip Tape
AK117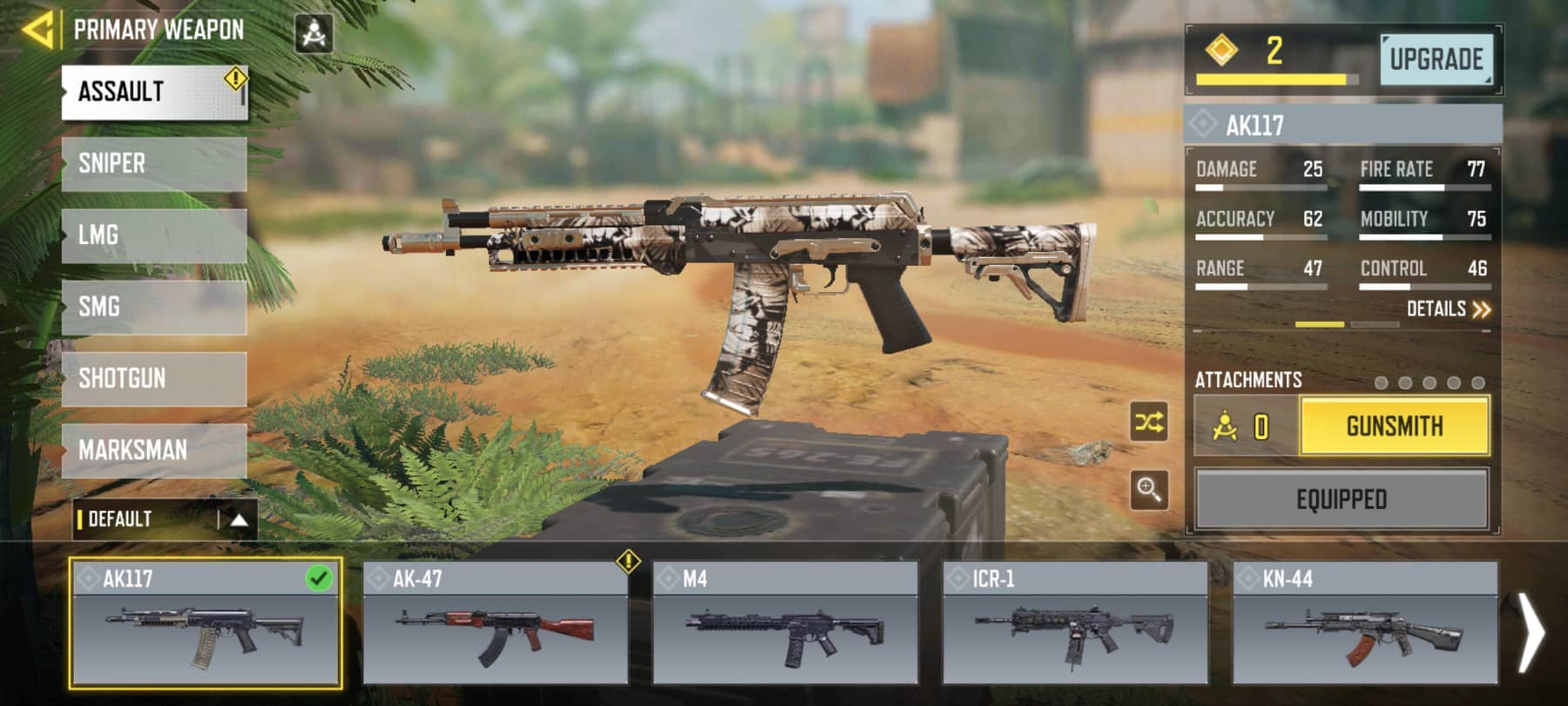 The AK117 can prove itself among the best-ranked weapons in COD Mobile. It is versatile enough to fit both passive and aggressive gunfights. This weapon can secure a win for players. 
Barrel: OWC Marksman 
Stock: No Stock 
Laser: OWC Laser-Tactical 
Underbarrel: Strike Foregrip 
Ammunition: 40 Round Extended Mag
MX9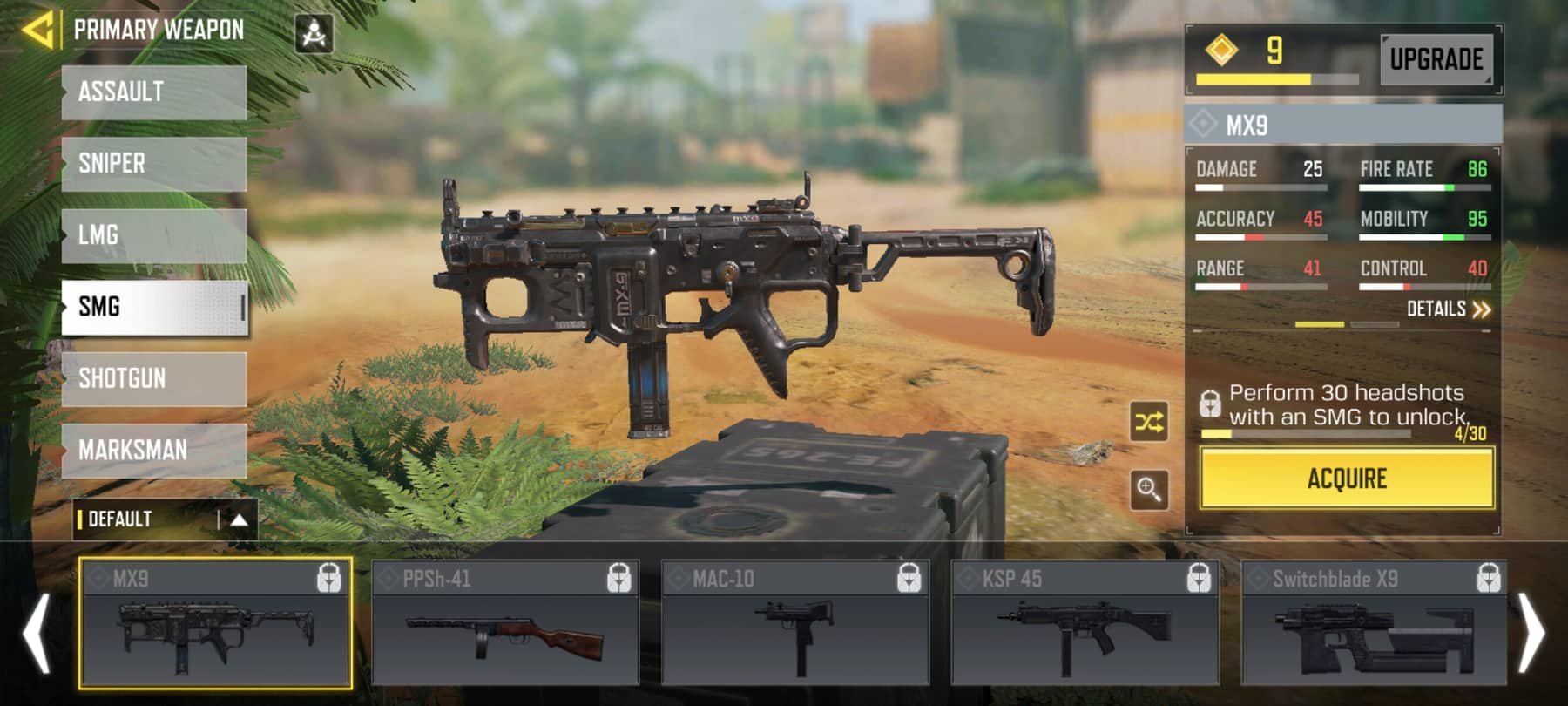 The MX9 is used by a lot of players to win rank games. It is the perfect weapon for fierce gunfights with its high mobility and firing rate. The MX9 dominates best in close to medium-range gunfights. However, the downside of using this weapon is its limited usability during long-range gunfights. 
Barrel: MIP Extended Light Barrel 
Laser: Aim Assist Laser 
Underbarrel: Tactical Foregrip A 
Ammunition: Hybrid Mag for MX9 
Rear Grip: Firm Grip Tape