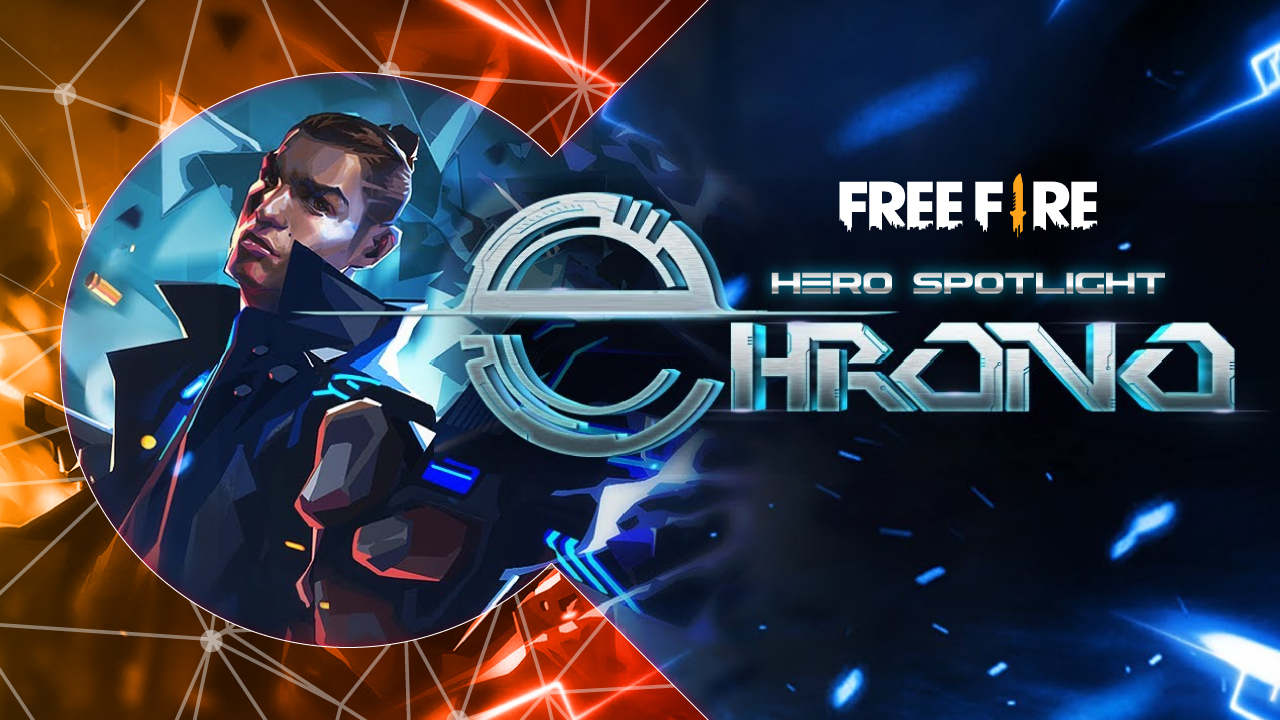 2020 proved to be a tough challenge… but you can always rely on football legend Ronaldo to save the day. He may play for Juventus by day, but at night he's a galaxy-crossing bounty hunter who's out to save the world of Free Fire. In this post, let's find out more about the new playable character named Chrono inspired by the superstar himself.
Quick Background
Chrono is arguably the main attraction from the Free Fire x CR7 Collaboration. As the game's latest Global Ambassador, fans were treated to an exciting gaming experience with the new character inspired by the football superstar.
As a bounty hunter from another universe, Chrono is technologically-advanced compared to earthlings. He is equipped with futuristic gears including weapons, mecha-like outfits, and even an out-of-this-world vehicle. It's worth noting that during the character's unveiling for Operation Chrono, it was revealed that Chrono will seek to prevent the worsening of the world of Free Fire which was transformed into a futuristic, dystopian universe.
Hero Skills
Arguably, Chrono is one of the most unique characters introduced into the game. His special survival ability is called 'Time Turner'. Chrono creates a force field that blocks 600 damage at base level from his enemies. Once inside the force field, you can still shoot your foes. During the skill activation,  his movement speed increases by up to 15%, and allies within the force field get enhanced movement speed at 10% lasting for 4 seconds. It has a cooldown effect of 50 seconds.
Once he reaches maximum skill level, his movement speed increases by up to 30%, while allies speed up by up to 15%. All the effects last for 15 seconds and have a cooldown effect of 40 seconds.
Best team-up for Chrono
You can try this suggested character team-up for Chrono: link up with Jai, Laura, and Dasha. Jai can definitely benefit from Chrono's force field as he does his Raging Reload (automatically reloads 30% of the maximum magazine capacity upon a kill) especially in the middle of a firefight. With Chrono's added protection, Laura can further optimize her Sharp Shooter accuracy while Dasha's skill effect can help reduce the recoil effect for the team. This chemistry will help the team land more shots during battle.
Chrono's arrival is a game-changer because of his groundbreaking skills. He is obviously one of the most powerful characters out there, with his force field and ally effect playing a major advantage during battle.
What is your favorite hero combination with Chrono? Let us know! Don't forget to top up on your Free Fire account only at Codashop. We guarantee a better, faster, and safer top-up experience with more payment options to choose from.