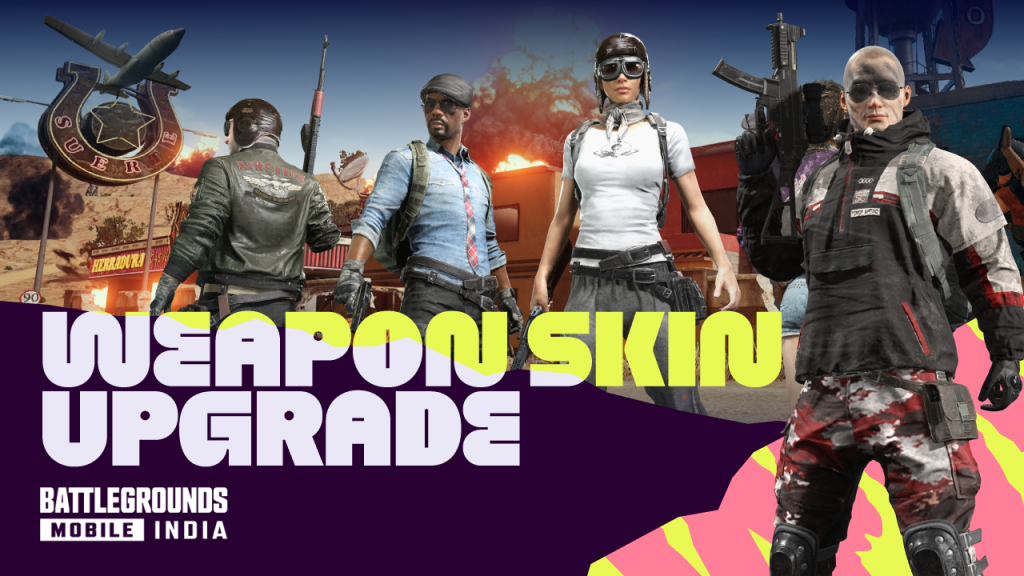 Battlegrounds Mobile India or BGMI is an action-packed battle royale game where up to one hundred players fight in a deathmatch to see who remains the last man standing. As with other FPS titles, BGMI also features a wide variety of weapons. Players can upgrade their firearms with skins to make things more interesting, turning them from ordinary to flashy. In this post, learn what weapon skin upgrade is all about and how you can add features to your chosen gun.
What is a weapon upgrade in BGMI?
Players can enhance eligible firearms, including changing appearance, obtaining extra effects, and even increasing quality to perform better during the game.

Hit effect: A special hit effect is displayed when you hit an enemy with this weapon.

Elimination effect: A special elimination effect is displayed when you eliminate an enemy with this weapon.

Elimination broadcast: A special elimination message is shown when you defeat an enemy with this weapon.

Loot crate: Loot crates dropped by enemies defeated with this weapon have a special model.

Results Emote: A special character emote will be triggered in the results screen when equipped on your character in the main menu.

Firearm Ornaments: Ornaments on firearms quipped in the main menu will be shown.

Attachment Finishes: Displayed when the corresponding attachment is equipped in a match.
In addition, several weapons can have up to seven points of research progress, while others have five. To upgrade a gun, you can use your UC (E.g., to buy an attachment finish) or use materials (like paint).
How can I upgrade my weapon skin in BGMI?
As mentioned, we'll focus our attention on weapon skin upgrades. You can do this by simply following these steps:
Launch BGMI on your device. Go to the

Workshop

and select the

"The Lab"

category.
2. From there, you can see the list of all the upgradeable weapon skins available. Remember that this option is only applicable for the weapons you own.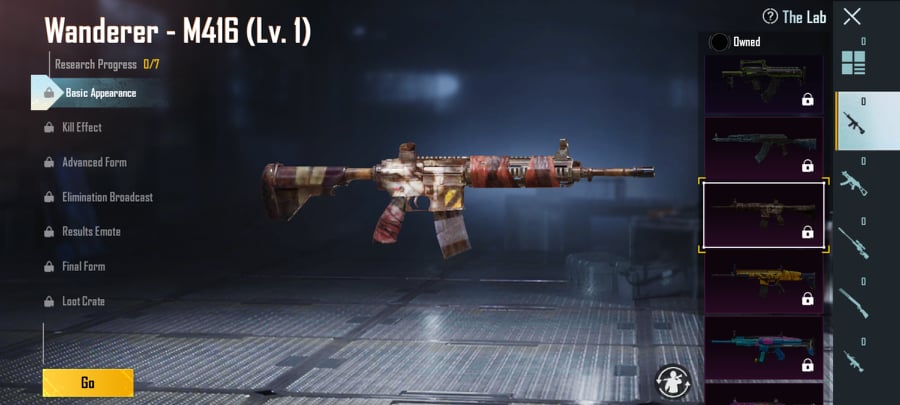 3. To upgrade a specific weapon, players must meet several requirements first. For example, if you want to level up the advanced form of an AKM, you need to obtain Paint and Materials.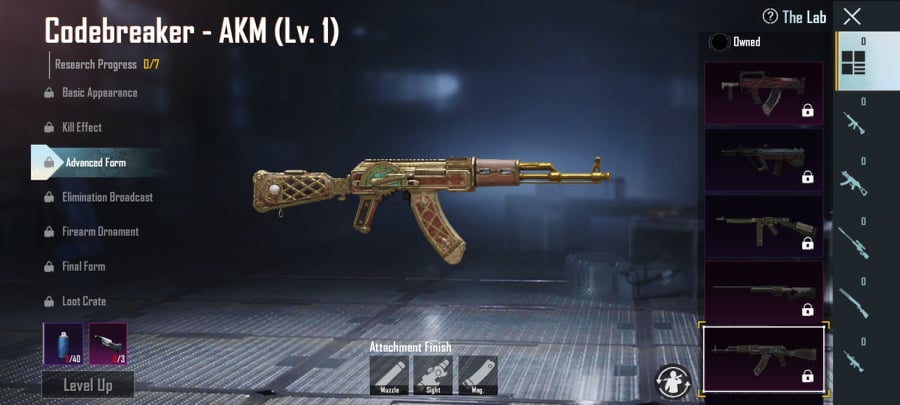 How can I obtain Paint and Materials in BGMI?
Paint is one of the requirements to upgrade a weapon skin.
Obtain for Free:
*Opening crates
*Completing Missions
*Participating in Events
*Playing more Classic matches
Obtain via Clan Shop:
Players can join a Clan to meet more friends. Once the Clan reaches Level 5, members can exchange rewards like Paint using their Clan Points. Moreover, members will also receive 5 Paint bottles once the Clan Energy Objective for the season reaches 320000 points.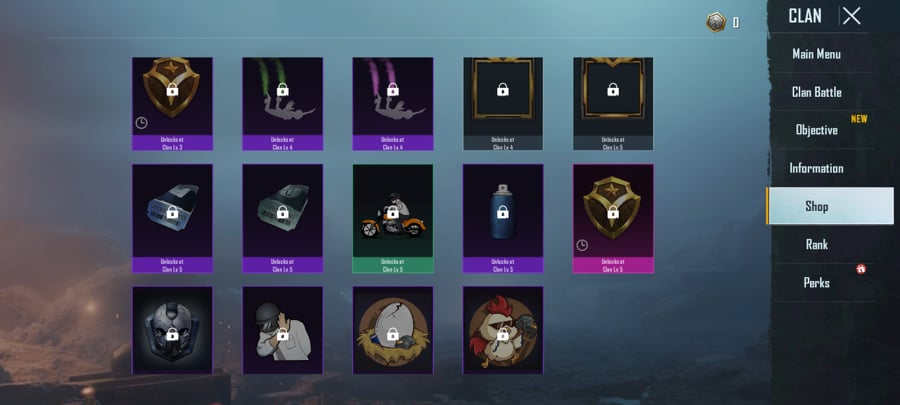 Obtain using Silver and UC in the Shop:
Players can also use Silver to buy Paint bottles. You can get Silver from dismantling items and exchange shop items with them. Another option is using UC or Unknown Cash. The prices of the Paint varies depending on the type you need:
*Paint (Material):  100 Silver or 40 UC
*Paint (Guncraft): 5 UC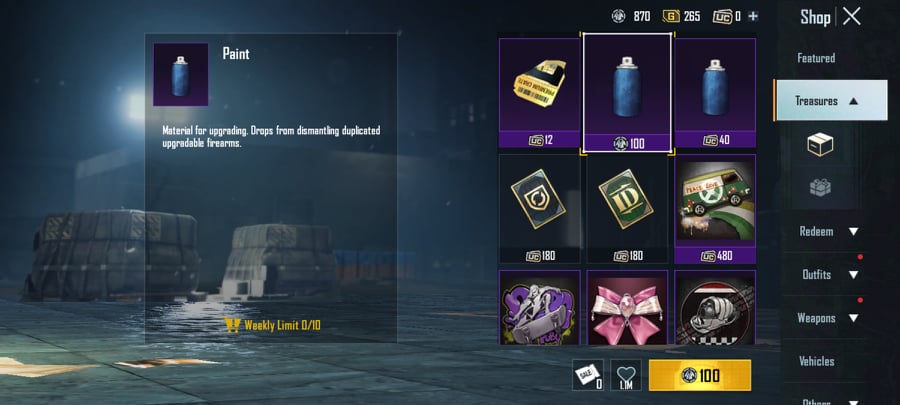 To do this, simply go to the Shop and click on Treasures. Select the Paint you want to purchase and complete payment using Silver or UC.
Materials are another requirement to upgrade your weapon skin in BGMI. There are several ways with which you can obtain Materials in the game. By doing Spins in the event section, players can get a chance to gather Materials (E.g., participating in the Lucky Spin).
Materials can also be obtained from dismantling duplicated upgradeable firearms. For example, if a player already owns a specific weapon skin and gets it again, there is an option to dismantle it and convert it to Materials.
Don't forget to top up on your BGMI UC only at Codashop! We guarantee a better, faster, and safer top-up experience with convenient payment options.