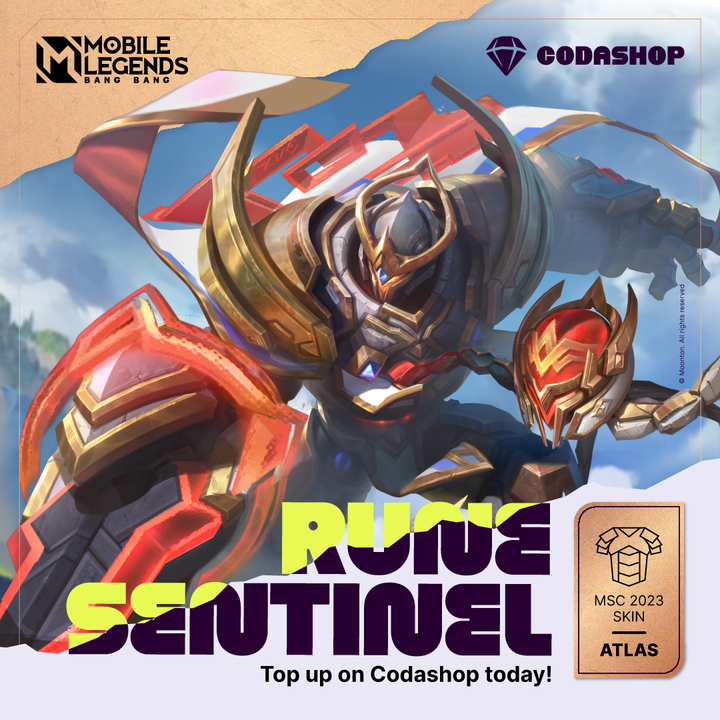 Introducing the MSC Pass for Mobile Legends: Bang Bang. Designed to enhance the gaming experience, the MSC Pass offers exclusive features and rewards to players during the Mobile Legends Southeast Asia Cup 2023. Players can unlock exciting rewards with the opportunity to purchase the pass at a discounted price. Immerse yourself in the ultimate gaming adventure with the MSC Pass and elevate your Mobile Legends experience to new heights.
Exclusive Rewards for MSC Pass Holders
The MSC Pass 2023 offers players an array of exclusive rewards that enhance their gaming experience in Mobile Legends: Bang Bang. Upon purchase, players receive the highly sought-after Atlas skin and 3500 MSC coins, which hold significant value. These coins can be exchanged for previous MSC skins like Earth's Mightiest Claude and Space Explorer Jawhead, allowing players to expand their collection of exclusive cosmetics. Furthermore, the MSC coin exchange allows players to obtain an exclusive avatar border, in-game stickers, emotes, and a Sacred Statue, allowing for personalization and self-expression within the game. Additionally, players can acquire the Rune Sentinel Atlas skin without purchasing the MSC 2023 pass by correctly guessing tournament outcomes and completing tasks.
Moreover, support chests can be purchased for 20 diamonds, containing a Banner of Morale and a Crystal of Aurora. The Banner of Morale can be activated during the hero selection phase in ranked games, granting more pass EXP at the end of the match. Lastly, players have the exciting prospect of acquiring the time-limited Triumph-Eagle Leomord within the pass, further adding to the exclusive rewards available to MSC Pass holders.
How to acquire an MSC Pass?
MLBB players can purchase the MSC Pass for 899 Diamonds to unlock many exclusive rewards. However, during the launch week from June 5 to 11, the pass is available at a discounted price of 719 diamonds. By visiting the in-game store, players can locate the MSC Pass promotion and proceed with the purchase. Once acquired, players will gain immediate access to rewards, including the Atlas skin and 3500 MSC coins, enriching their gaming experience during the Mobile Legends Southeast Asia Cup 2023.
Tips to Maximize MSC Pass Experience
Plan ahead and prioritize the rewards you want.

Complete daily objectives for valuable rewards.

Take advantage of double reward opportunities.

Focus on activities that provide the highest rewards.

Engage with exclusive content and events.

Participate in community-driven challenges.

Keep track of your pass progression and milestones.
Following these tips can maximize your MSC Pass benefits, so you can enjoy a more rewarding gaming experience.
To wrap it up, the MSC Pass in MLBB presents an array of enticing rewards and chances for players to elevate their gaming experience. Be engaged to the MLBB Community by purchasing the MSC pass and remember to share your epic gameplay experience in the comments below.
Need to top up your MLBB Diamonds to get the MSC pass? Look no further because Codashop is here. We have a fast and convenient way to purchase MLBB Diamonds. Just provide your Mobile Legends user ID, the amount of MLBB Diamonds you want to purchase, and the method of payment you prefer. It's simple, fast, and effortless.