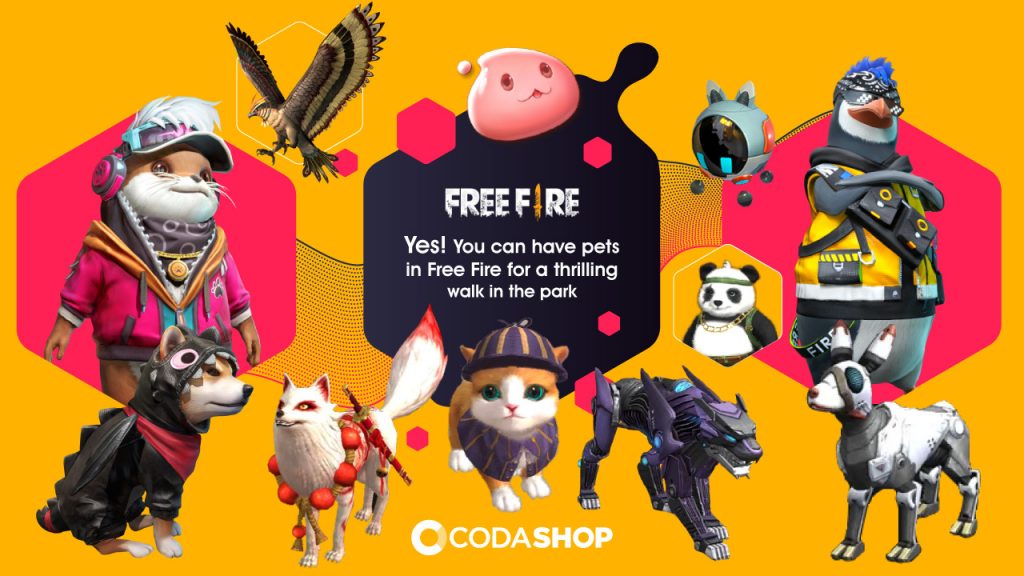 You love pets? We sure do too. And it's glad to know that the Garena team feels the same way. Beyond cuteness' sake, these pets accompany your characters and provide buffs as they level up, helping to win matches. You can also customize them with unlockable skins. In this post, get to know the different pets you need to have, how to unlock them and their abilities.
How to unlock pets in Free Fire
Currently there are 11 pets available in the game. You can unlock them in a number of ways. The easiest is to buy from the in-game Store using Diamonds. Prices range from 299 to 699. From the main lobby, look for the Store icon on the left side of the screen. Click on the Pet tab on the right. You can then see the list of pets available for purchase. (*Not all pets are available in the Store)
Pets can also be obtained for free via top-up events. What's good is that when you recharge for Diamonds during events, you can get a pet for free and still keep the Diamonds.
Special Airdrops include pets bundled with other items. Unlike direct store purchase, these airdrops are more affordable. But here's the catch: they rarely spawn so you need to keep a watchful eye on it to get a chance.
Pet 101
Let's get to know your other 'best friends' on the field.
Poring:


This cute living droplet is charming. Poring first came during the Ragnarok X Free Fire collab last February. It's helpful during matches with its Stitch and Patch ability that enhances helmet and armor durability. Good choice for frontliners who love to push.
Ottero:

As the name suggests, Ottero is an otter with a dope fashion sense with its hoodie and headphones. Its Double Blubber skill enables players to restore EP when using a Medkit or a Treatment Gun and is handy during combat. The amount of EP received is up to 35% of the HP when healed.
Spirit Fox:

This double sword-wielding fox is a well-rounded pet and can be a good tandem with most players. When it comes to boosting your HP, Spirit Fox is a frontrunner. Its Well Fed ability bestows extra 4 HP when using a health pack and stacks up when upgraded to level 5. 
Robo:

A round robot with cat-like ears? Besides its bizarre look, this pet is useful for players who are master Gloo Wall users. Its Wall Enforcement skill creates a protective shield on the Gloo Wall and gives it an extra HP buff, making it harder to destroy.
Detective Panda:

Not Kung-Fu but Detective. Panda is a good ally for rush players. Its skill, Panda's Blessing,gives off a decent healing effect after a successful kill. The effect is increased as it levels up. Try pairing Panda with Jota and see for yourself what this pet can really do.
Shiba:

Now for the Doge lovers. Shiba (is he an Akita? 😊), is good at sniffing. His Mushroom Sense ability marks one of the surrounding mushrooms on the map, helping you to spot these life savers easily. This is beneficial for players (except campers) munching on mushrooms to increase EP. 
Kitty:

Of course, there's one for our feline-loving folks. Kitty is your resident cat, plain and simple.. Its special ability is absolutely nothing – it will just wander with you wherever you go. She's your breath of fresh air during battle, something to help relax your nerves. With Kitty, prove others you don't need extra support to reign supreme.
Night Panther:

This mechanized wild cat is excellent if you want to intimidate foes. But beyond that, its Weight Training ability increases your inventory space. If you love to loot everything you see, pick up this droid. Level him for more hoarding capacity.
Mechanical Pup: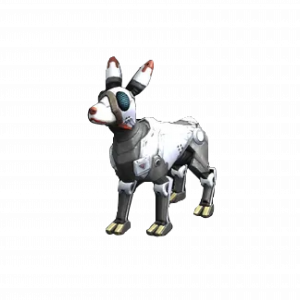 Consider this pet as Kitty's counterpart, no skills whatsoever but looks tougher and geared for battle. Let's dedicate this one to the pro's proving that they don't need an extra lift to win a game.
Falco: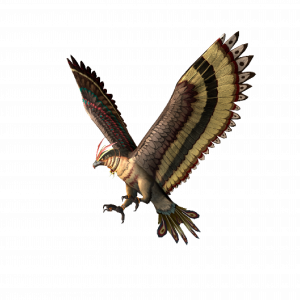 This fierce falcon is excellent during early game. Its Skyline Spree ability increases your descending and gliding speed when skydiving off the plane. Gain better control of your chute when dropping.
Mr. Waggor:


The latest addition to the FF pack is this cool penguin with the Smooth Gloo ability. Mr Waggor can produce an additional Gloo Wall grenade every 120/100/100 seconds. Comes in handy during desperate, late-game decisions.
Our top picks to get first include Shiba, Detective Panda and Falco. Who will you be getting as your next pet? Let us know!
Top up on your Free Fire account only at Codashop. We guarantee #BetterFasterSafer top-up experience with more payment options to choose from.