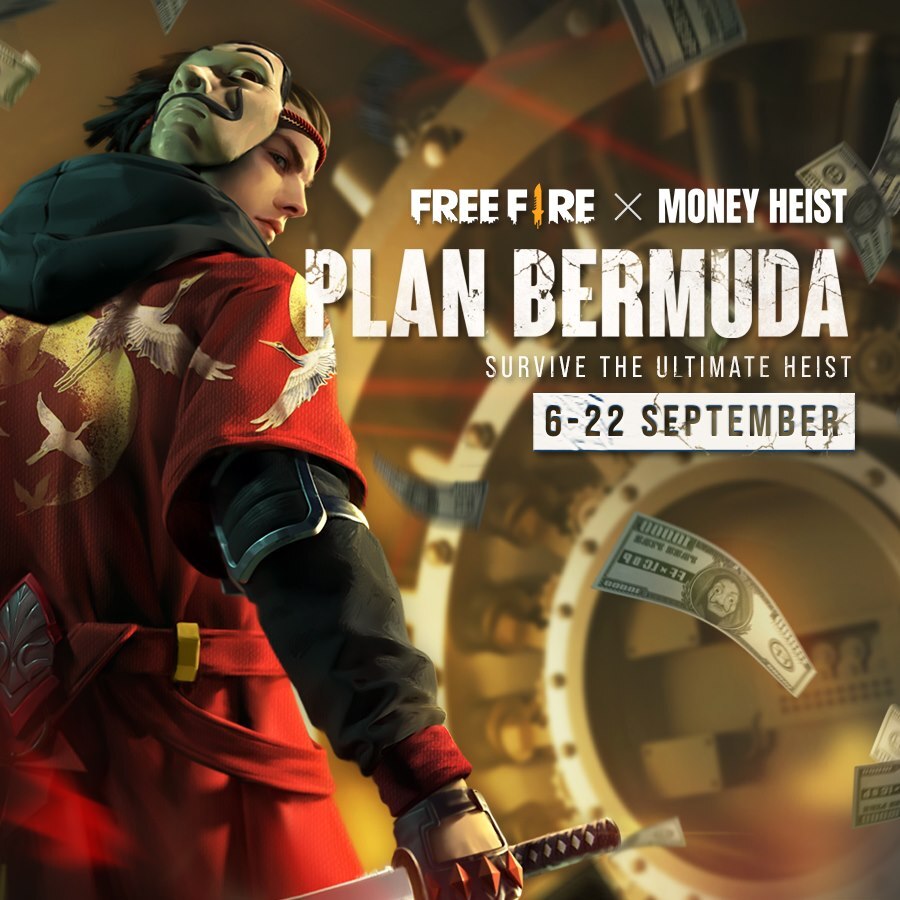 Yes, you read it right folks! After months of anticipation, the Free Fire and Money Heist event is finally rolled out. Ready your gang and take on special in-game missions, participate in new game modes and don exclusive Money Heist x FF costumes for your characters.
The crossover between the widely popular Spanish TV series (La Casa de Papel) and Garena's top shooter game is all sorts of hype and excitement. Don't forget to take part in this once-in-a-lifetime collaboration so you don't get robbed out of the awesome rewards.
Take on the Professor's orders and experience Plan Bermuda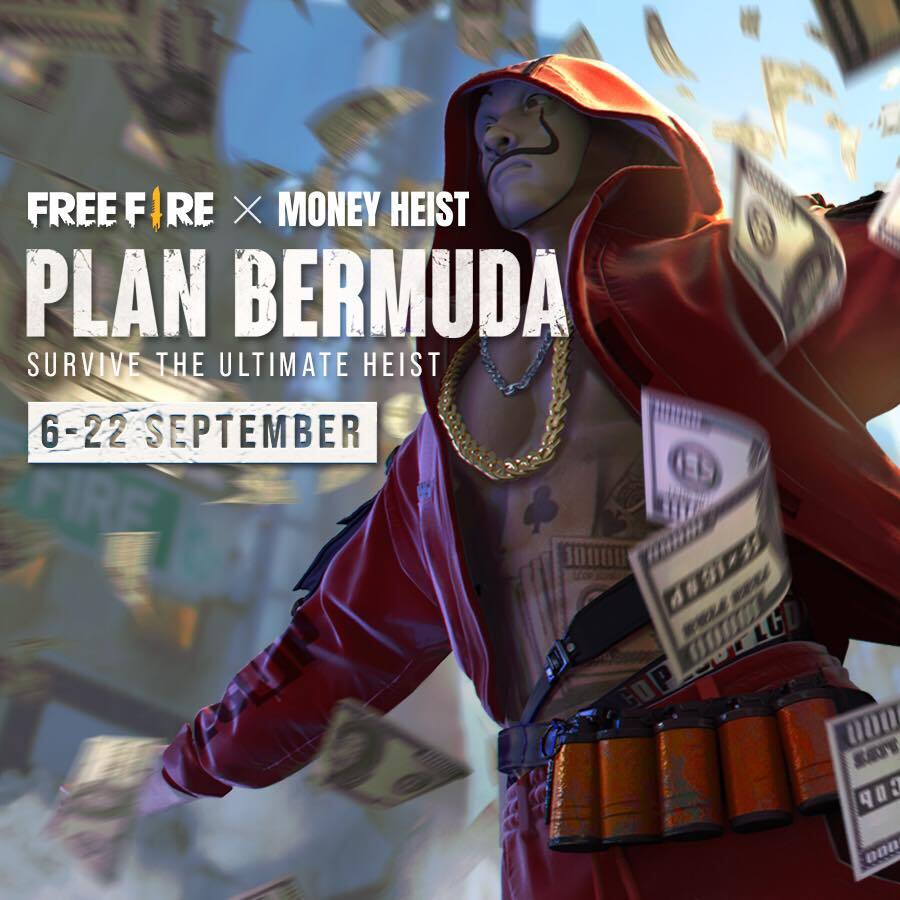 September is fully loaded as Plan Bermuda is all set with the latest on The Professor's plans. Players can engage in the Money Printing Event to grab exceptional rewards based on their accomplishment of printing banknotes throughout the event. To collect bigger rewards, players can speed up the printing of money in 3 ways:
*Completing daily quests
*Recruiting friends for help
*Adding Printer Fuel tokens found in the game
Take note that the faster the machine operates, the more money it prints. The biggest steal is reaching the $1 million target within the given time. You think you can pull it off before the September 22nd deadline?
From Jumpsuits and Dali masks – new signature outfits available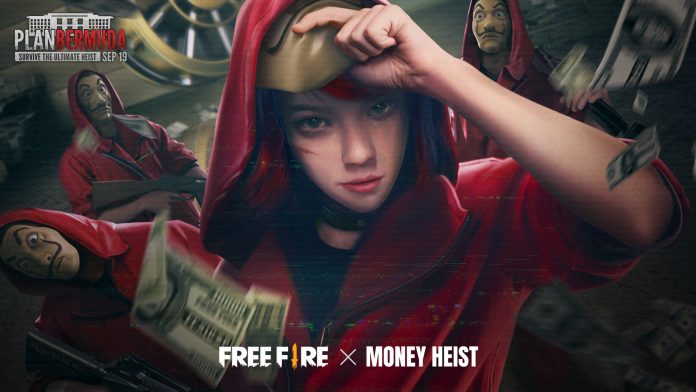 What's a major Free Fire event without a stunning collection, right? Complete your Money Heist experience and dress your characters in iconic red jumpsuit threads based from the popular Netflix series. There are also two exclusive outfits available inspired by the Money Heist X Free Fire collab: Plan Bermuda Shinobi and Kunoichi sets together with the Plan Bermuda Street costumes. Now that's swell!
New game mode alert!
For a limited time only, the highly-anticipated new game mode fittingly called Money Heist, will be available starting September 19. Still part of the Plan Bermuda event, two teams of four will go neck and neck in a race to print the target amount of money within a specified time. They need to activate the Money Printers strategically placed in different locations across the map. Once activated, players need to defend the surrounding areas against enemies trying to ransack their operation. First team to collect the target amount of money within the given time wins.
To follow the latest events on Plan Bermuda and The Professor's orders, stay tuned on their official Facebook account and the dedicated page for Plan Bermuda. From there, you can watch the first of a three-part web series narrating how The Professor recruited the Free Fire players and planned their grandest heist. Also, players are invited to join an interactive video where they can select their own adventure and explore different endings. Participate and get exclusive rewards just by sharing your story endings.
All these plus other exciting features await! Remember, you only have until September 22nd to pull off the heist.
Top up on your Free Fire account only at Codashop. We guarantee #BetterFasterSafer top-up experience with more payment options to choose from.