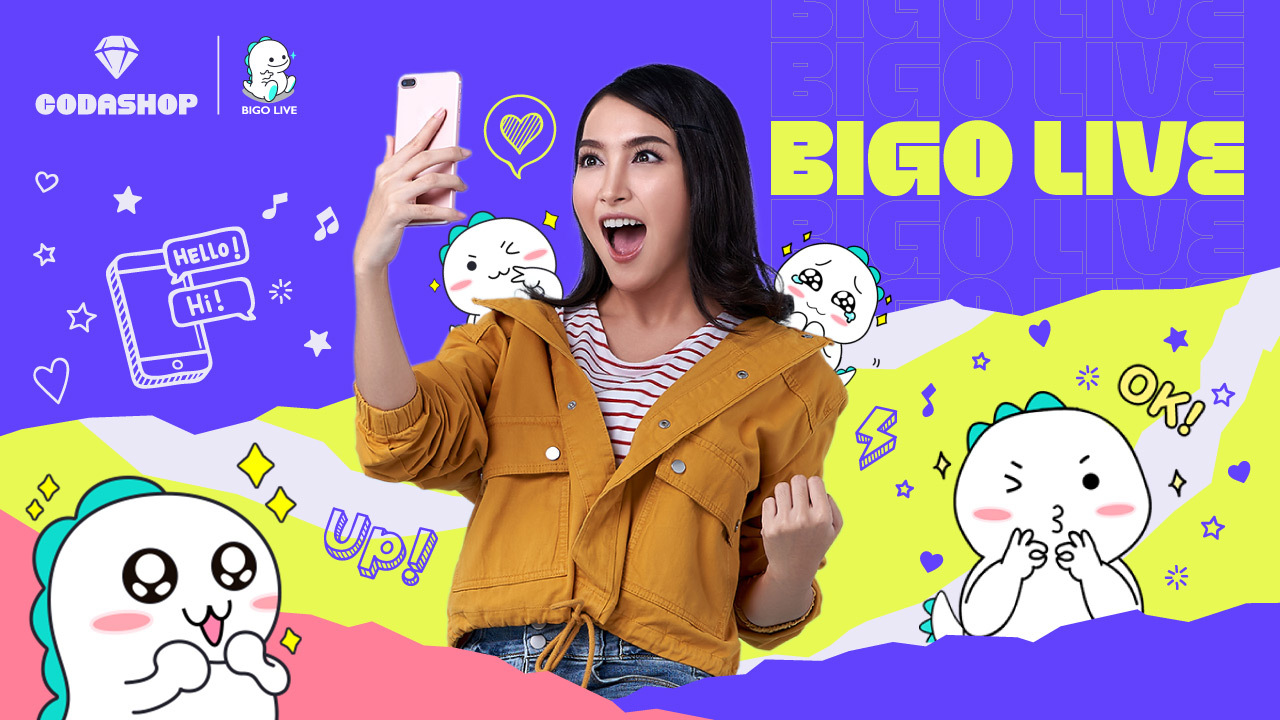 Everything You Need to Know About Bigo Live App
What is Bigo Live?
Bigo is a live streaming platform that lets you interact with your audience and even join your friends to do live broadcasts. You also build a community for your audience and earn money from their donations and gifts. Like other social media platforms, content creators, or influencers, which the people call live streamers, are categorized depending on their content so people can choose to watch the content they want.
How does it work?
Bigo has many perks and features that make the users consume more content than other platforms. You can broadcast and watch live streams or have real-time video calls and group chats. You have to install and set up your account and optimize it if you're a live streamer who wishes to build a community of audience. 
Who can join Bigo Live?
Anyone can join Bigo Live, except for minors. Young people are restricted from the app since joining Bigo means sharing private information with many people, which might not be a safe space for youngsters.
About The Currency
Bigo Live has two virtual currencies that you can use. Bigo beans are the virtual currency that users use for sending and receiving gifts, and it is also the one that live streamers earn. Although live streamers sometimes receive virtual gifts, they can convert them to Bigo beans and Diamonds later. Bigo beans can be converted to real money, while Diamonds cannot. Every 210 Bigo beans equate to 1 USD. You can also convert Bigo beans to Diamonds which you can use for in-game purchases. 
Diamonds are another Bigo Live virtual currency available on the Bigo purchase section. You may convert your Bigo beans to Diamonds to buy virtual gifts that you can send to other live streamers (since you can't use Bigo beans). You can convert your Bigo beans to actual currency; three Bigo beans are equivalent to one Diamond. You cannot convert Diamonds directly to Bigo beans. If you want to have them converted, send them as a gift.


Earn Money By Streaming
Yes, you read it right. Like other individuals who utilized their talents as a career, you can also earn by showcasing your skills through streaming.
There are different ways to earn from Bigo. One is converting virtual gifts into real money. These gifts will come from your audience, which you can, later turn into 'beans' and convert into real money.
Another way to earn money on Bigo is by being an excellent host or recruiter. This one will make you work harder and become more consistent with your live streaming performance to be able to reach your monthly quota or performance to continue earning. If you are not so talented in performance arts, you might want to consider improving your communication skills to make money. 
Lastly, if you do not want to consider any of these but still one to earn money, maybe using some of your connections would help. Bigo Live offers a refer-a-friend program wherein you can make by having a successful referral, a valid download, and a sign-up. 
Share Tips & Teach People
Video tutorials have been trending nowadays, given that a lot of people are stuck at home and left with an online work set-up that can often lead to burnout and boredom. You may create educational content for essential home repairs or even plant breeding to help others produce their food. Not only can you help other people, but you also get to build a more intelligent community.
Stream Your Daily Life
You can stream your daily life to highlight how productive you are in inspiring others. Streaming your everyday life is a good idea. Besides doing your daily tasks because you have to be effective upfront, you also encourage people to get up and show up consistently with their career or whatever path they are struggling to focus on. You also get to immortalize every core memory that you have streamed, which you can look back on later and appreciate what you have become. This can inspire more people that would eventually become your fans. Next thing you know, you have a community of productive and efficient people brought by your content. 
Play Your Favorite Games
Earning while doing your favorite thing is the best thing in the world. Live streaming games are trendy today. Gamers usually earn through live streaming aside from tournaments they join. They do not just simply play live; they also share tips and teach other gamers how to improve their gaming. For some, it does not feel like they are working at all. You are living your dreams without and earning at the same time.
Sing or Play an Instrument
Entertainment is one of the main reasons why people scroll through their phones. Being stuck at home for a long time, watching music videos online will eventually get boring. You can use Bigo Live to showcase your talents – from belting out that Whitney Houston song to slaying that electric guitar to make things more exciting. You can do your concerts in the comfort of your home, and who knows, you might get discovered for a shot at building a career in the entertainment industry. 
Promote Your Business
Digital platforms have become the new medium for advertisements and marketing strategies. You can utilize Bigo Live to promote your business. Turn your audience to your market and serve them a good customer experience so that next time you go live, they will be your living testimonials during your live stream. 
Use as Affiliate Marketing Channel
Social media platforms have paved the way for different marketing strategists that people use for marketing their products nowadays. Influencers also use Bigo Live to promote specific products wherein they get to earn for every successful KPI or market conversion through codes and links. Like other content that we see where they promote awareness and vibrancy, affiliate marketing is one of the best ways to earn virtually, not only on Bigo Live but also for different channels. 
Bigo Live has a lot of uses, and it does not only entertain people. It lets people have alternatives to earn money. Bigo is a live streaming app that not only enables you to showcase your talents and allows you to monetize and earn from what you do. Bigo Live is not a dating app, and it should not be used as a dating app. 
When using Bigo Live, be cautious about your privacy. Learn the pros and cons of the application, especially if you want to become a full-time live streamer or influencer. Study your audience's behavior before sharing your skills and talents with the world.
Top up your Bigo Live on Codashop! We guarantee faster and more convenient top-ups with plenty of payment options available.