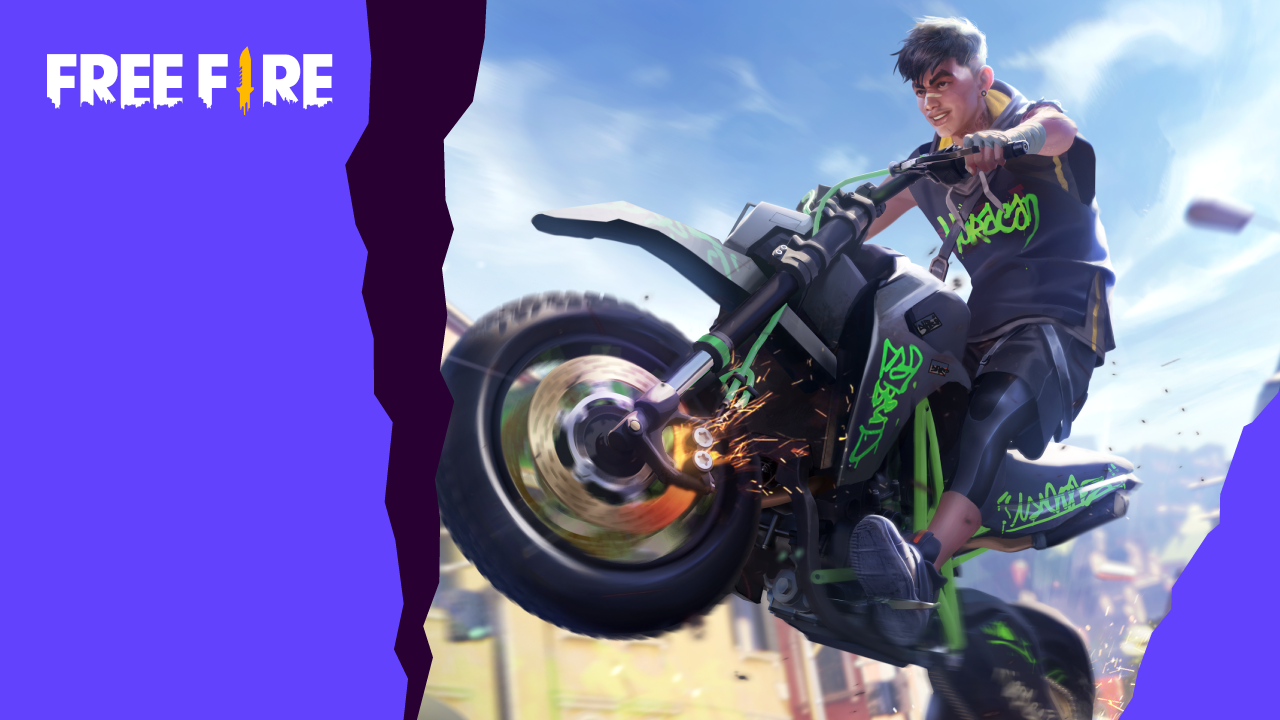 Free Fire players spend real money to get skins, characters, emotes, and pets, but did you know that you can get free FF Diamonds besides using redeeming codes? Diamonds cannot be earned simply by playing the game, but there are some unique ways to obtain them without charge. Better check out this post to learn about these methods!
What are Diamonds in Free Fire?
Diamonds are the premium in-game currency in Free Fire. They are used to buy exclusive items, including skins, characters, crates, and costume bundles. Players can also spend Diamonds to purchase Elite Pass – the game's tier-based reward system that grants benefits as they level up their progress.
How to Get Free Diamonds on Free Fire?
Level Up Pass
Level U Pass is a unique in-game offer where players can receive up to 400% worth of Diamonds while they level up in the game. By purchasing the Pass (limited to one purchase per account only), players can claim up to 1200 extra Diamonds.
Check out the claimable Diamonds available in every purchase of a Level Up Pass: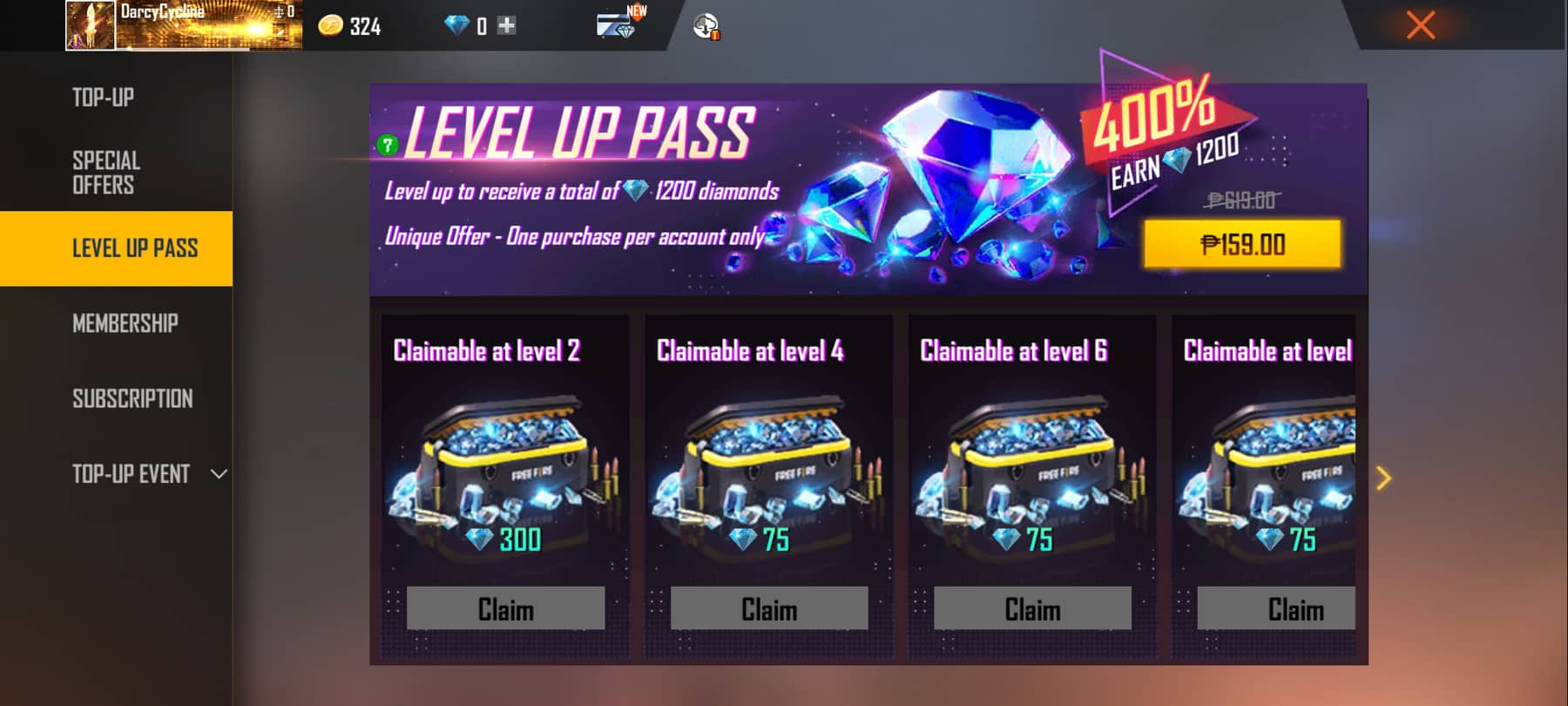 Level 2 – 300 Diamonds

Level 4 – 75 Diamonds

Level 6 – 75 Diamonds

Level 8 – 75 Diamonds

Level 10 – 75 Diamonds

Level 13 – 75 Diamonds

Level 16 – 75 Diamonds

Level 20 – 75 Diamonds

Level 25 – 75 Diamonds

Level 30 – 300 Diamonds
Simply click on the Diamond icon from the main lobby to view the Level Up Pass. Tap on the Level Up Pass tab and click on the purchase button to activate. Start playing and level up to claim your Diamonds!
Participate in Events
Players can also watch out for special events as Free Fire offers exciting prizes, including free Diamonds. Simply participate in these in-game events and other custom rooms to earn a shot at obtaining Diamonds and other fabulous prizes.
Play and Stream!
Another way to earn free Diamonds is to play and stream Free Fire. Streaming has since become a famous avenue for gamers and streamers to connect with other people and earn incentives. Playing and uploading Free Fire video clips is a win-win situation for content creators as they can earn and play simultaneously!
Join Giveaways and Promos
Free Fire users can also earn free Diamonds by joining giveaways and promos. Be in the loop and follow Codashop's official social media accounts for exciting contests and giveaways to score top-up prizes, including Diamonds!
Don't forget to top up your Diamonds for Free Fire only on Codashop. We offer easier and faster top-ups with no logins or passwords required.