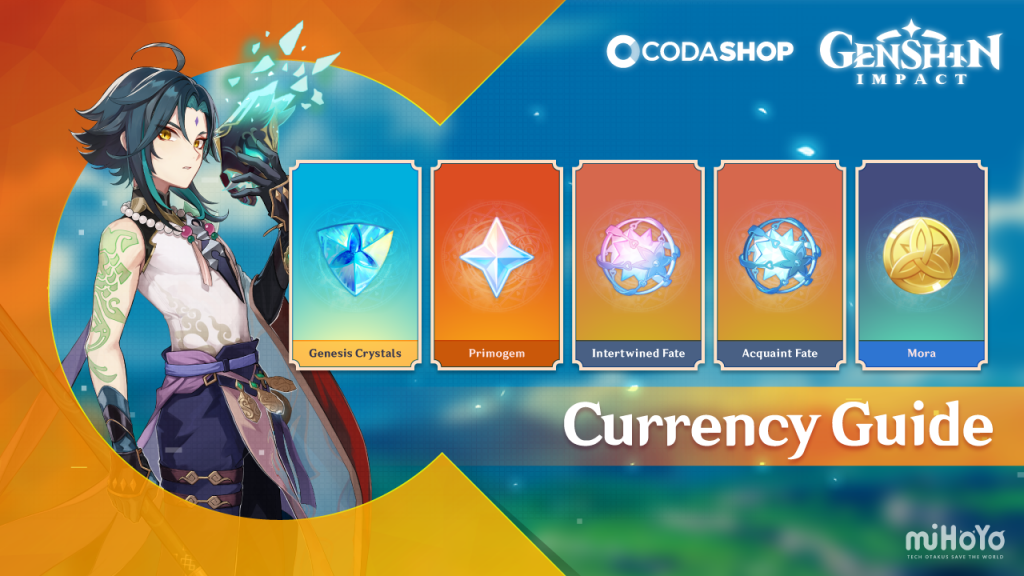 Greetings Travelers! What's your favorite item to buy while you journey across Teyvat? From Moras, Primogems, and Genesis Crystals; Genshin Impact features a rich line of currencies that can be used to purchase valuable items during your adventure. You can receive various currencies and other cool rewards by completing missions and other side quests.
There are at least 9 currencies used in Genshin Impact. In this post, you will learn about them, how to earn them, and what you can use them for. Let's begin!
Mora (Normal Currency)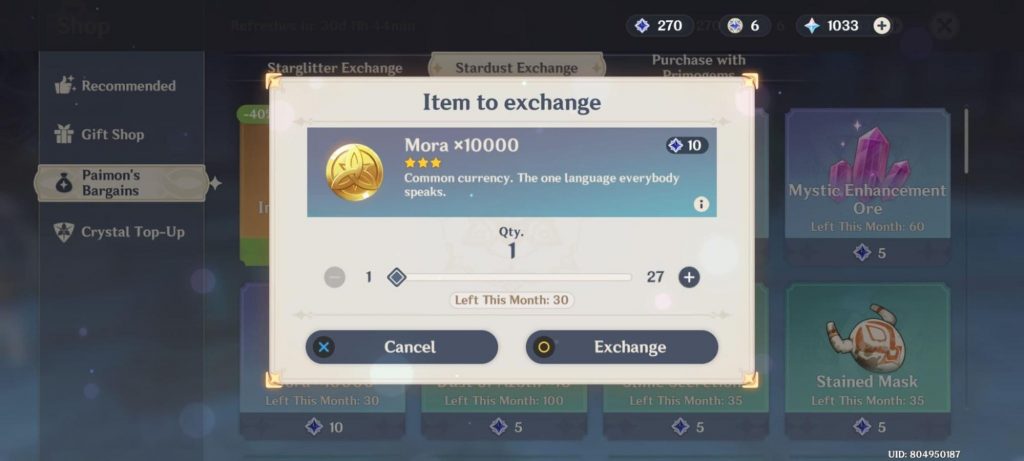 Mora is the most common currency used in the game. From its description, it's the "one language that everybody speaks". Basically, Mora is equivalent to the money that you can use to purchase several items from vendors. You can also use them to level up your character.
How to earn them?
You can get Mora by doing pretty much anything during the game:
*Completing various quests
*Clearing dungeons
*Defeating enemies
*Opening chests and Ley Line Blossoms
Where can I use them?
Being the most common currency available, there's a lot of things you can spend your Mora on:
*Buying the usual items from vendors like food, level up materials other stuff
*Leveling up your characters
*Leveling up your weapons
*Enhancing your artifacts
*Crafting materials at the Alchemy
*Commissioning weapons at the forge
Genesis Crystals (Premium Currency)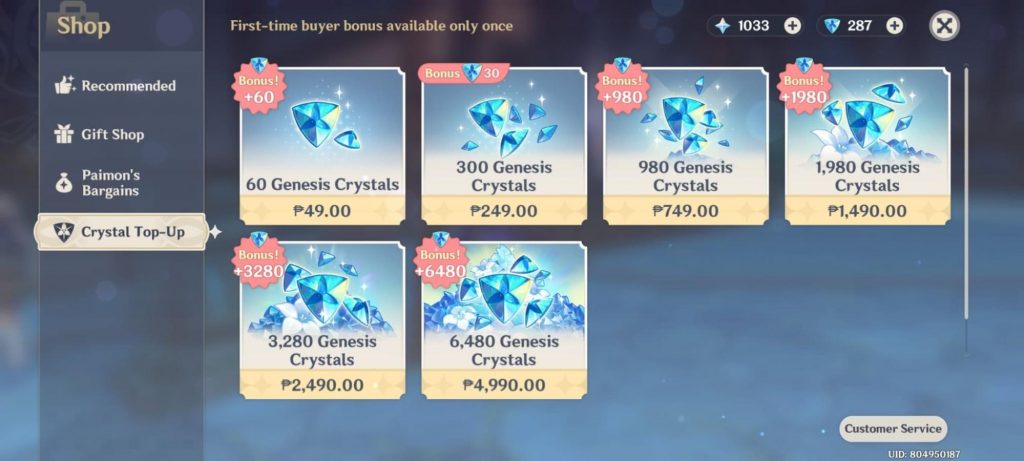 Genesis Crystals is the premium currency in Genshin Impact. The only way to get them is by purchasing / topping-up using real-world money. You can access the Crystal Top-Up by scrolling to the main menu and then going to the Shop.
Genesis Crystals can be purchased in bundles with Primogems, or in separate packs of just Genesis Crystals alone. You can also swap Genesis Crystal for Primogem in a 1-to-1 ratio. 
The first time you purchase them, you'll get a double bonus. The price will be based on your country currency, but in USD, prices are as follows:

$0.99 – 60 Genesis Crystals
$4.99 – 300 Genesis Crystals
$14.99 – 980 Genesis Crystals
$29.99 – 1980 Genesis Crystals
$49.99 – 3280 Genesis Crystals
$99.99 – 6480 Genesis Crystals
Primogems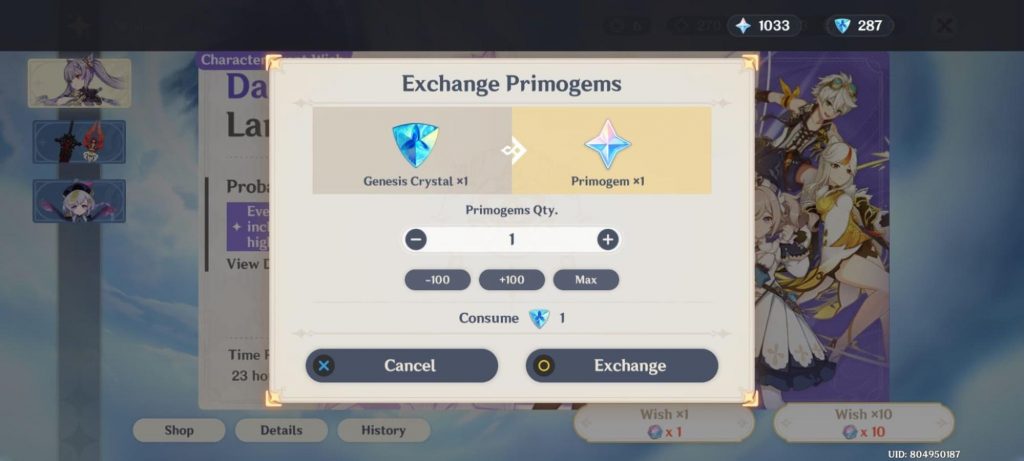 Primogems are special currency, serving both as a premium and quest reward currency in Genshin Impact. This means that you can earn them using real money (if you want to quickly get more) or obtain them by grinding in the game and completing quests (free but in just small amounts).
How to earn them?
You can obtain Primogems by:
*Converting them from Genesis Crystals (1:1 value)
*Buy Primogems Premium Bundles using real money
*Completing daily quests (e.g killing powerful enemies, etc.)
*Progressing through the Battle Pass
*Unlocking Achievements
*Completing the Spiral Abyss
Where can I use them?
*The most important use of Primogems is that you can use them to buy Fates – Acquaint and Intertwined. (160 Primogems per Fate)
*Buying a Battle Pass level up. (150 Primogems)

Acquaint Fate and Intertwined Fate (Wishing Currency)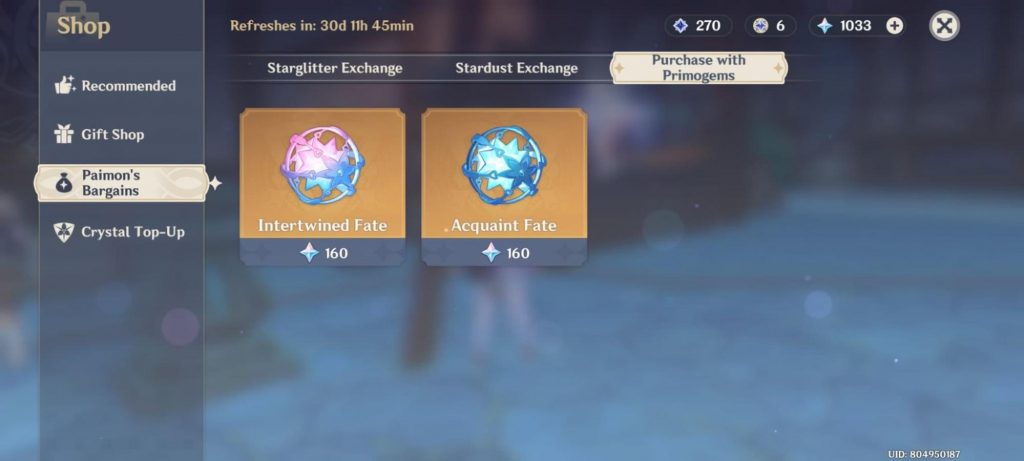 Acquaint Fate and Intertwined Fate are the 'wishing currencies' in Genshin Impact. Depending on the banner available, Fates can be used to acquire more powerful characters or weapons. Acquaint Fate can be used for Standard and Beginners' Wishes, while Intertwined Fate is good for Limited/Event Wishes.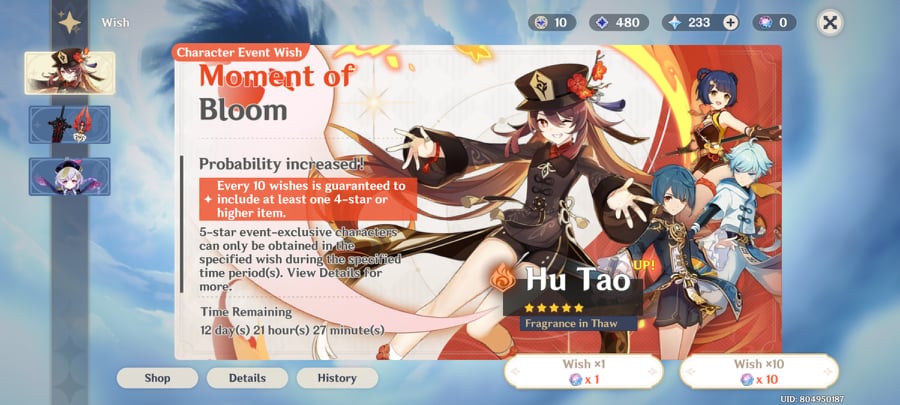 How to earn them?
Fates can be earned by:
*Purchasing them using Primogems
*Obtained through Adventure Rank rewards
Masterless Stardust and Masterless Starglitter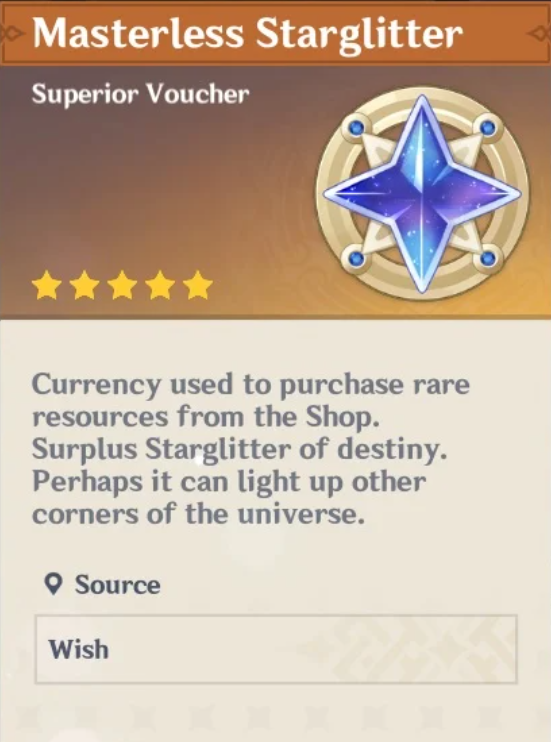 You earn Masterless Stardust and Starglitter when you perform Wishes in Genshin Impact. Players normally get them when they get a duplicate character. Starglitter has a higher value, thus it's harder to get.
How to earn them? (Stardust)
*Obtain this currency if you roll a 4-Star Reward
Where can I use them?
*Buying rare items from the Shop, via Paimon's Bargains
*Buying weapon materials
*Buying Mora
*Buying up to 5 Acquaint or Intertwined Fates per month.
How to earn them? (Starglitter)
*Obtain this currency if you roll a 5-Star Reward
Where can I use them?
*Buying unlimited Acquaint or Intertwined Fates per month using this currency
*Buying materials
*Buying weapons
*Buying characters
Anemo and Geo Sigil (Regional Currency)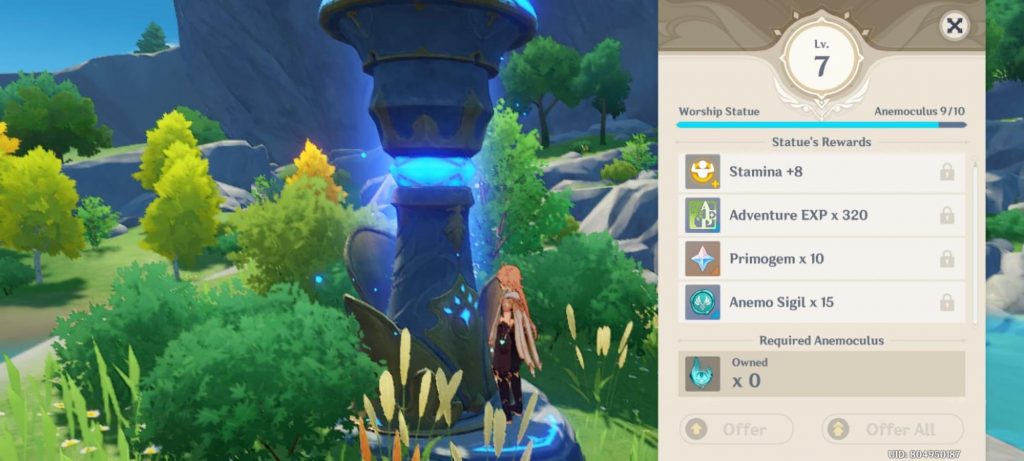 When you come across the Statue of the Seven you can acquire the regional currencies called Anemo and Geo Sigil. The Anemo Sigil is unique to the Mondstadt area while the Geo Sigil is found in Liyue.
How to earn Anemo and Geo Sigil?
*Get them in chests found in Mondstadt area (Anemo) and in Liyue (Geo)
*Ranking up the Anemo Statues of Seven (Geo and Sigil)
Where can I use them? (Anemo and Sigil)
*Buying Ascension materials
*Buying Weapon Ascension materials
*Buying Talent rank up equipment
*Buying Mora
We hope that this currency guide will help you understand better the different game currencies that you can use in Genshin Impact. Spend them all wisely, dear traveler! And don't forget, you can now top up Genesis Crystals for Genshin Impact on Codashop.  It's faster and easier, with plenty of convenient payment methods to choose from.

Also, don't forget to share your favorite Genshin Impact moments with us on Codaclub Community, it's our newest forum where you can meet and share experiences with fellow Codashop gamers!