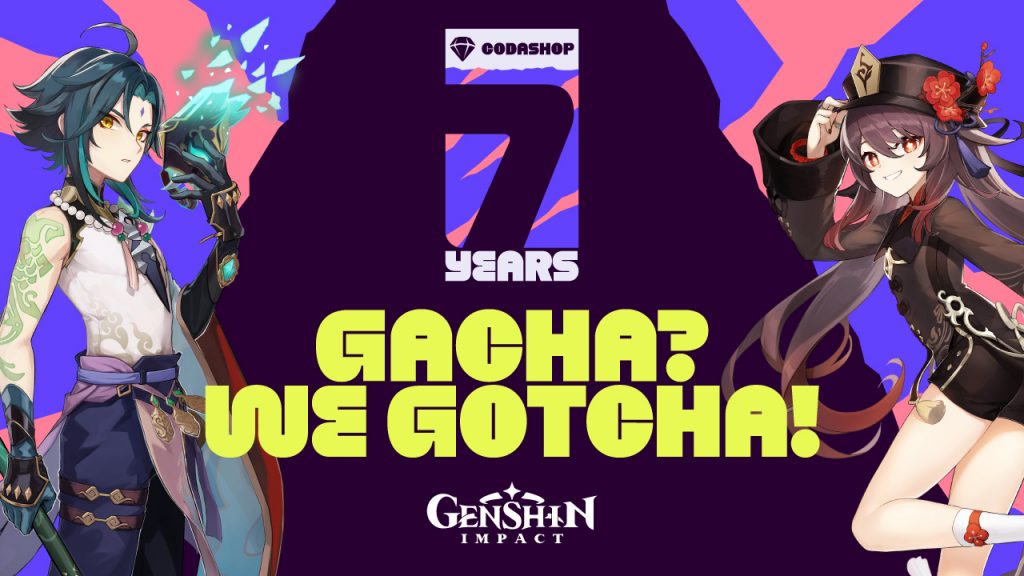 Wondering how the game's gacha system works? We've got you covered.
Dear Travelers, what is your wish for today? If you've been playing Genshin Impact long enough, you probably encountered the words 'wish' and 'banner' and realized how precious they are. You'll likely want to pick up new characters and weapons to help with your main gameplay during your quest. To obtain them, you'll need Primogems and use the game's gacha system. Read on to understand the basics of gacha and how you can 'roll' for rewards.
What is Gacha System?
The gacha system is a mechanic in any game where players can unlock featured characters or weapons by making a random draw from a pool of items. The term is based on the popular Japanese toy dispensers called Gachapon (Gashapon). It requires the use of in-game currencies to roll for a chance to capture a prize. A game may feature several prize pools with different weighted options. The more you draw from a specific pool, the more you can increase your chances of getting the better item.
Banners
In Genshin Impact, the gacha system is called Wishes or more popularly known as Banners.
The game features two types of Wishes: there's the permanent Standard Wish called Wanderlust Invocation. The second one is a Limited-time Event Wish for Characters and Weapons. 
The Beginner's Wish Banner introduces the Wish system for new Travelers and expires after completing 20 wishes. It comes with a 20% discount wherein the cost of a 10 pull is 8 Acquaint Fate. It guarantees the player to receive Noelle (on the first 10-wish set), while the second set secures a 4 or 5-star character.
Ideally, you may want to aim for 5-star characters and weapons, as they are regarded as the most powerful on the list. The only question that remains is: how much would you have to spend to obtain them? While some players may be limited to a specific budget, Genshin's gacha still allows them to play the game for free.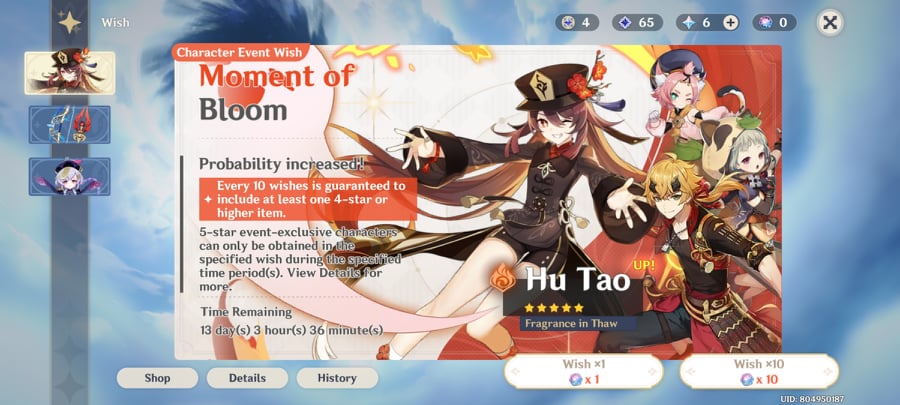 An example of the limited-time Character Event Wish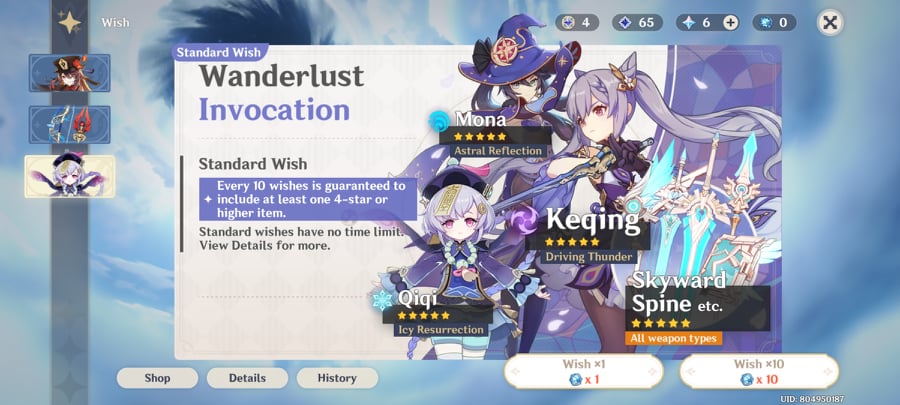 A Standard Wish banner featuring 5-star characters and weapons
How to make a Wish?
To access Wishes, players must complete the Archon Quest Prologue, Act I: The Outlander Who Caught the Wind – Knights of Favonius. This is usually available when players reach Adventure Rank 5. To start rolling for a banner, one must purchase or acquire 'Fates.'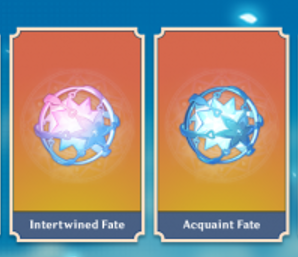 Intertwined Fates can be used for Limited-time Event Wishes, while the Acquaint Fates can be utilized to roll for Standard and Beginners' Wishes. 
So how can you obtain Fates?
You can get Fates in several ways. One, you can purchase them from the Shop (via Paimon's Bargains) using your Primogems. It costs 160 Primogems each, both for Intertwined and Acquaint Fate.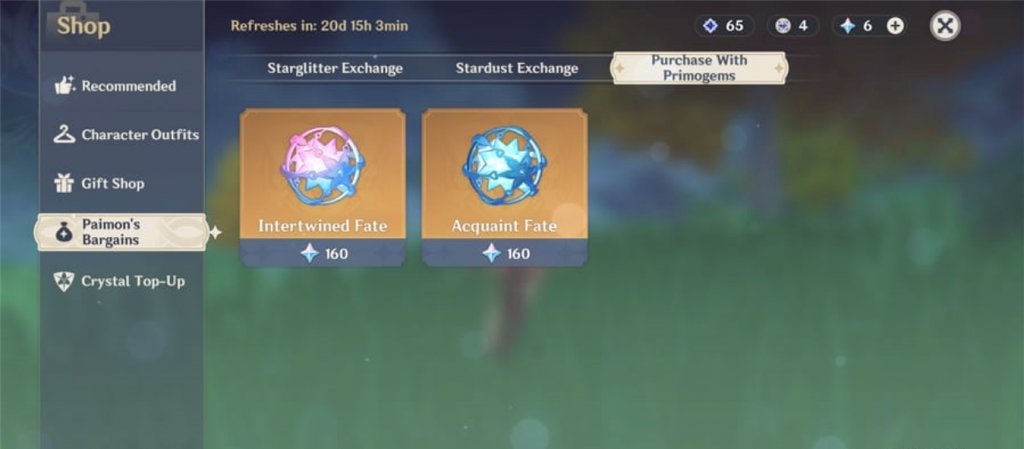 Fates can also be obtained as rewards as you progress with your Adventure Rank.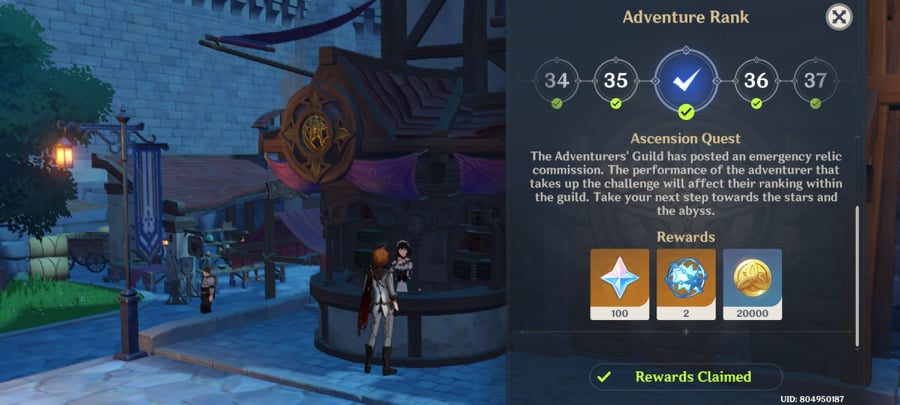 Players can use their Masterless Starglitter and Stardust to exchange for Fates. It costs 5 Starglitter to purchase one Intertwined/Acquaint Fate and 75 each when using Stardust (limited to 5 purchases per month).
Additionally, players who participate in wish events (characters/weapons) will receive Masterless Stardust and/or Masterless Starglitter as additional rewards. For example, a duplicate 5-Star character rewards 10 Masterless Starglitter while a duplicate 5-Star character (with maxed constellations) gives players 25 Masterless Starglitter. If you pull a 3-Star weapon, you will also receive 15 Masterless Stardust.
Drop Rates
For Character Event Wishes, the rate of pulling a 5-Star Character is at 0.6% (Base Rate). For the Weapon Event Wishes, the rate for a 5-Star Weapon stands at 0.7% (Base Rate). These rates also come with a corresponding average rate, including Pity. Note that the Wish system offers pity rolls to players who have tried multiple times to pull a specific item. We'll discuss more the Pity System in our next post.

Single Wish vs. 10x Wishes
Players have the option to draw a single wish or go for 10 Wishes in one go. It is recommended that you opt for 1x Wishes to save up on your Primogems/Fates. Imagine trying to pull a featured 5-Star character and getting it on your 6th pull; you'll be able to preserve 4 Fates for another banner.
Don't forget to top up Genesis Crystals for Genshin Impact on Codashop. It's faster and easier, with plenty of convenient payment methods available.