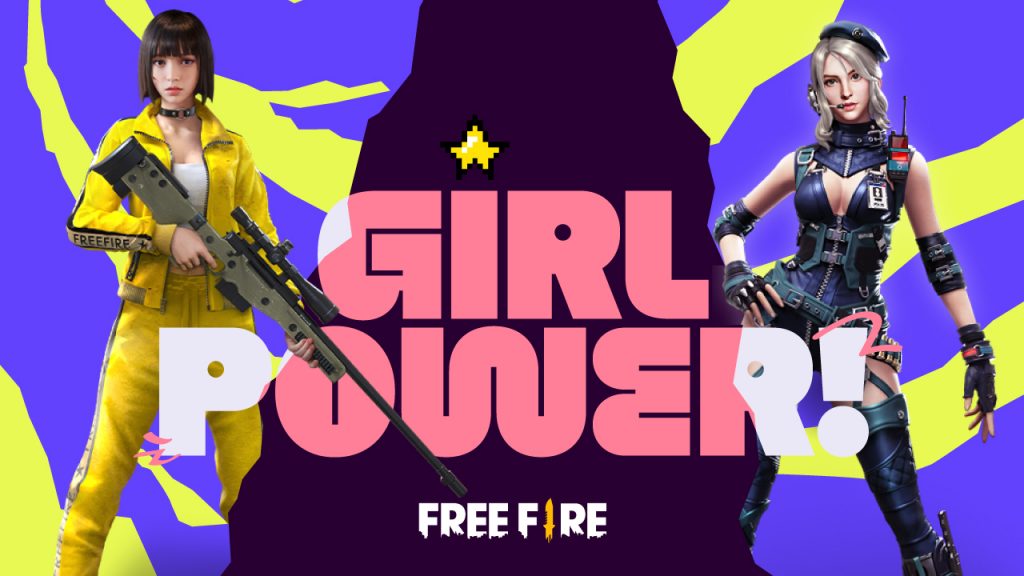 The unique character roster of Free Fire, men and women brimming with special abilities, makes this top-rated battle royale more exciting! Since character plays a significant role in climbing the rank tiers, have you ever wondered who the best females to help you level up are? Among the horde of agents, check out our picks for the leading ladies that rock the battlefield.
Moco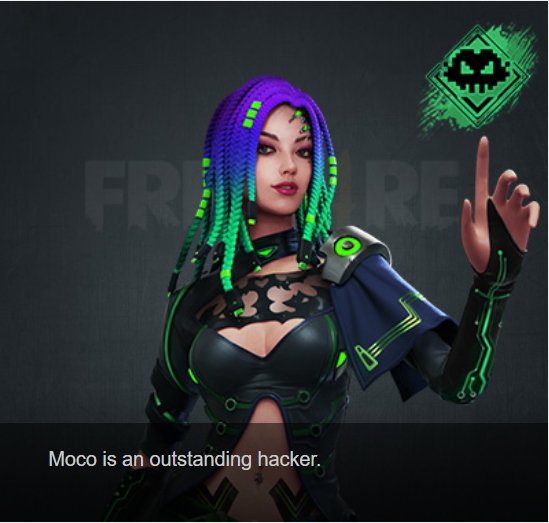 First on our list is the hacker extraordinaire Moco, aka "chat noir." Her ability to hack into any computer without getting detected is top-notch. That said, her unique survival ability called Hacker's eye is a big advantage for any team as it allows Moco to tag the enemies she shot for a few seconds. This makes it easier to pinpoint enemies from where they are hiding. The information is also shared with your teammates, setting up a more efficient gunfight during ranked mode.
Laura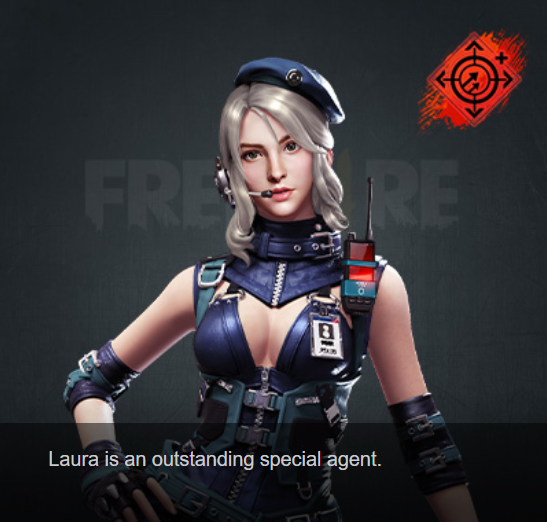 Special agent Laura takes the second spot on our list. In the game of guns, being an extreme straight shooter gives the ultimate edge. Laura's passive ability, simply known as Sharp Shooter, increases accuracy while scoped in. Upgrading her skill to the maximum level enables players to increase their accuracy by up to 35%. Her skill is also suitable for beginners. Imagine using an AR from a long distance and getting accurate results. That's scary.
Kelly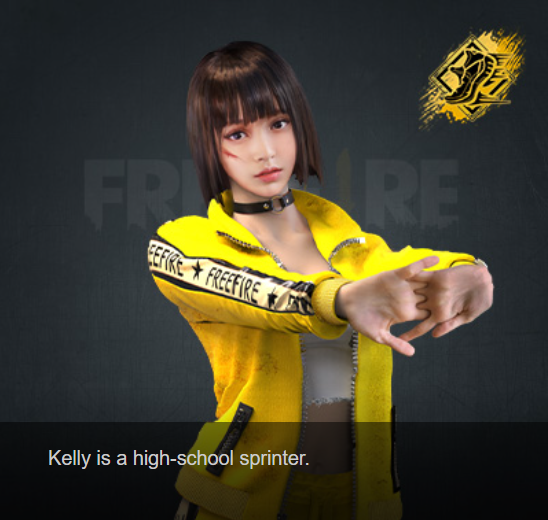 Kelly, the high-school sprinter wearing that iconic tracksuit, also leads our best female character for Free Fire. She is the perfect example of using speed to your lethal advantage. Her unique survival ability called Dash increases sprinting speed by up to 6% at max level. This makes it easier for allies to rotate through the map and run to safety. In addition, when Awakening is activated, you also deal additional damage to enemies shot.
A124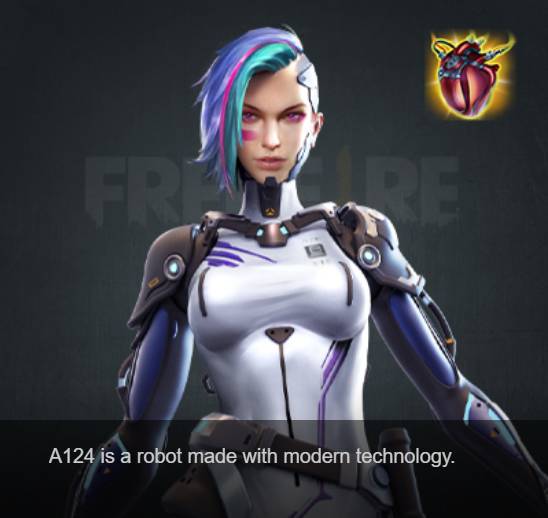 This female robot is not to be messed around with, especially when she's in battle mode. A124 is unique, as her special active ability called Thrill of Battle allows her to quickly convert part of her Energy Points (60 at level 6) to HP in 4 seconds. As you level up, her ability is also significantly increased. Her EP converting skill is most useful during ranked mode, especially during the late part where survivability is crucial.
Steffie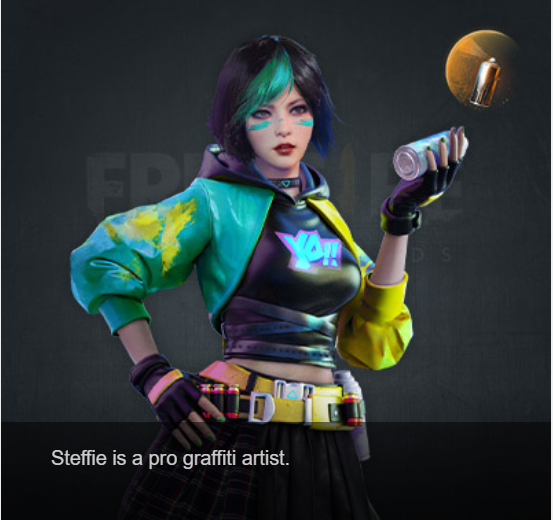 Steffie, the pro graffiti artist, is rounding up our list of the best female characters in Free Fire. As a liberalist and a famous rebel, she uses her special skill called Painted Refuge to create graffiti that reduces explosive damage (by up to 25%) and bullet damage (by 5 %) for 10 seconds at max level. Her ability is undeniably one of the most useful for defense, especially during ranked games.
*All image credits to Garena Free Fire
Don't forget to top up on your Free Fire account only at Codashop. We guarantee a better, faster, and safer top-up experience with more payment options available.