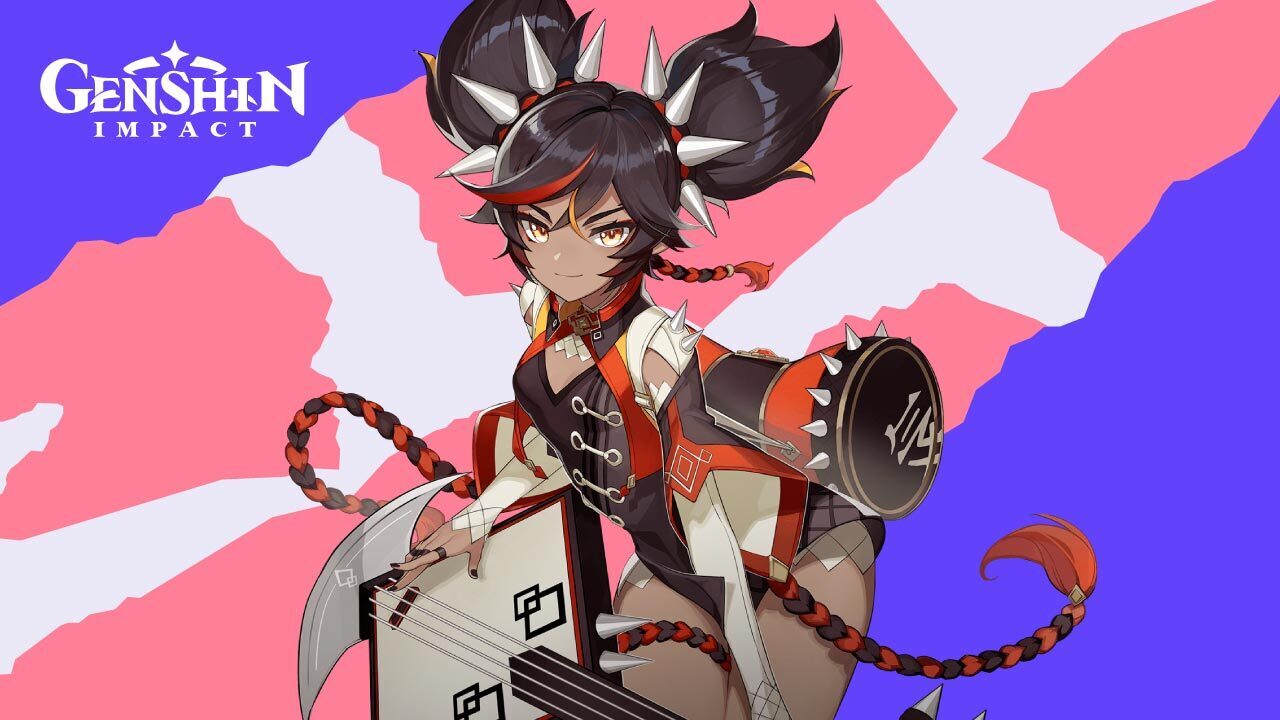 Genshin Impact's breathtaking views can hit you right in the feels, especially if you follow its riveting storylines, but what truly makes these sights magical are the awe-inspiring songs that play in the background. Whether it's to help build up tension during a boss fight or to ensure those ending cutscenes pack as much emotional damage, the game's soundtrack does an excellent job of making Teyvat feel real.
Another thing that impresses me about the soundtrack is the amount of detail every song has, from the style and instrument choices to the way it mixes classic and modern genres into one beautiful creation. If you're yet to make your Genshin Impact playlist, here are a few picks from mine.
Hustle and Bustle of Ormos
Spotify playlist from Alfonso Vidal
Right from the intro, this song sets the Port Ormos scene: a bustling hub of trading and culture, with beautiful story quests and rare items to discover at every corner. The percussive beats are like your first few steps into this port, while the alternating melodies played with the Saz and the Dansuri are the merchants welcoming you and giving you a tour.
Just as you start getting acclimated, the song hits you hard with a chorus filled with wonder and hope. Here, the Saz and Dansuri are joined by a string ensemble to play this wonderful repeating melody before resolving to a quiet and mysterious outro. I like to think this symbolizes the Sumerians' relentless pursuit of knowledge and wisdom and the region's true origins hidden beneath its deserts.
Termination of Desires
Spotify playlist from Alfonso Vidal
As one of Genshin Impact's strongest Electro units, the Raiden Shogun definitely deserves an electrifying OST.  HOYO-MiX delivered that with Termination of Desires.
The Taiko, a type of Japanese percussion, and a symphony orchestra, preps the players for battle with a slow, dramatic opening. After building up the intensity with a nasty drum fill, the song unleashes what's probably the sickest drop in the entire game—a Japanese minor pentatonic Koto riff played on top of a trap beat. This unique fusion of hip-hop and Japanese genres is popular in modern music for its catchy melodies and energetic rhythms, and what makes the drop explosive in this context is the epic build-up in the intro. I've listened to this song way too many times that I had Inazuma arc flashbacks the first time I saw that Osaka Continental sequence from John Wick 4. Imagine they give Inazuma characters a dapper intro like that!
As Charming as Ever
Spotify playlist from Alfonso Vidal
This song is the soundtrack of Keqing's and Ningguang's outfit teaser, and it's the most joyful track on this list. The piece combines traditional Chinese Guzheng music and the modern backbeat to make a catchy, LSS-inducing tune. It also takes a few bars to build up before laying down a delightful beat drop. My only gripe is that it's only a minute long! Here's hoping HoYoverse makes a full version.
Rage Beneath the Mountains
Spotify playlist from Alfonso Vidal
Azhdaha, an ancient Earth Dragon and an ex-ally of the Geo Archon, Morax, has one of the heaviest boss fight OSTs in the game, and all I can say is that it truly rocks. It starts by introducing Azhdaha with a chaotic, looping main riff that shouts, "yeah, this boss fight's gonna be rough", before shifting the focus back to the Traveller with an Erhu solo. 
The melodies in this song really make you feel like you're fighting an epic battle, while the guitar solos and Chinese choir depict a triumphant conclusion. 
Say My Name
Spotify playlist from Alfonso Vidal
Heisenberg. Oops, wrong story. But if you think this song is familiar, it's because you're goddamn right. The song plays in Jean's, Venti's, and Ganyu's story quests and its Studio Ghibli-styled phrasing and rhythms paint a picture of our fond memories in this virtual world.
The song doesn't come with lyrics, but this is how I interpret it. If you look deeper into its main melody, you'll find that it is composed of 2 descending sets of notes and an ascending tune at the end. I'd like to think this is a nod to the people of Mondstadt's optimistic view of life, saying that there's always a Sweet Madame waiting for you at home after every unfortunate adventure with Bennet.
There are tons more gems like these in-game, and we can't wait to hear about your favourite ones in the comments! If you want to check our full playlist, click here. While you're vibing, you can check the Codashop Blog for more Genshin Impact guides, and Codashop for the best Genesis Crystal deals. Enjoy!