Congratulations to our winner for Codashop Global Series Malaysia August 2020, Sterk Nation! 🎉 A big thank you to more than 300 teams who have registered. All 128 slots were occupied in the first few minutes when check-in started. We're so overwhelmed with the support you've shown us! Don't be disappointed if you couldn't get a slot this time, stay tuned on our social media as the next one is coming up on October 10, 2020.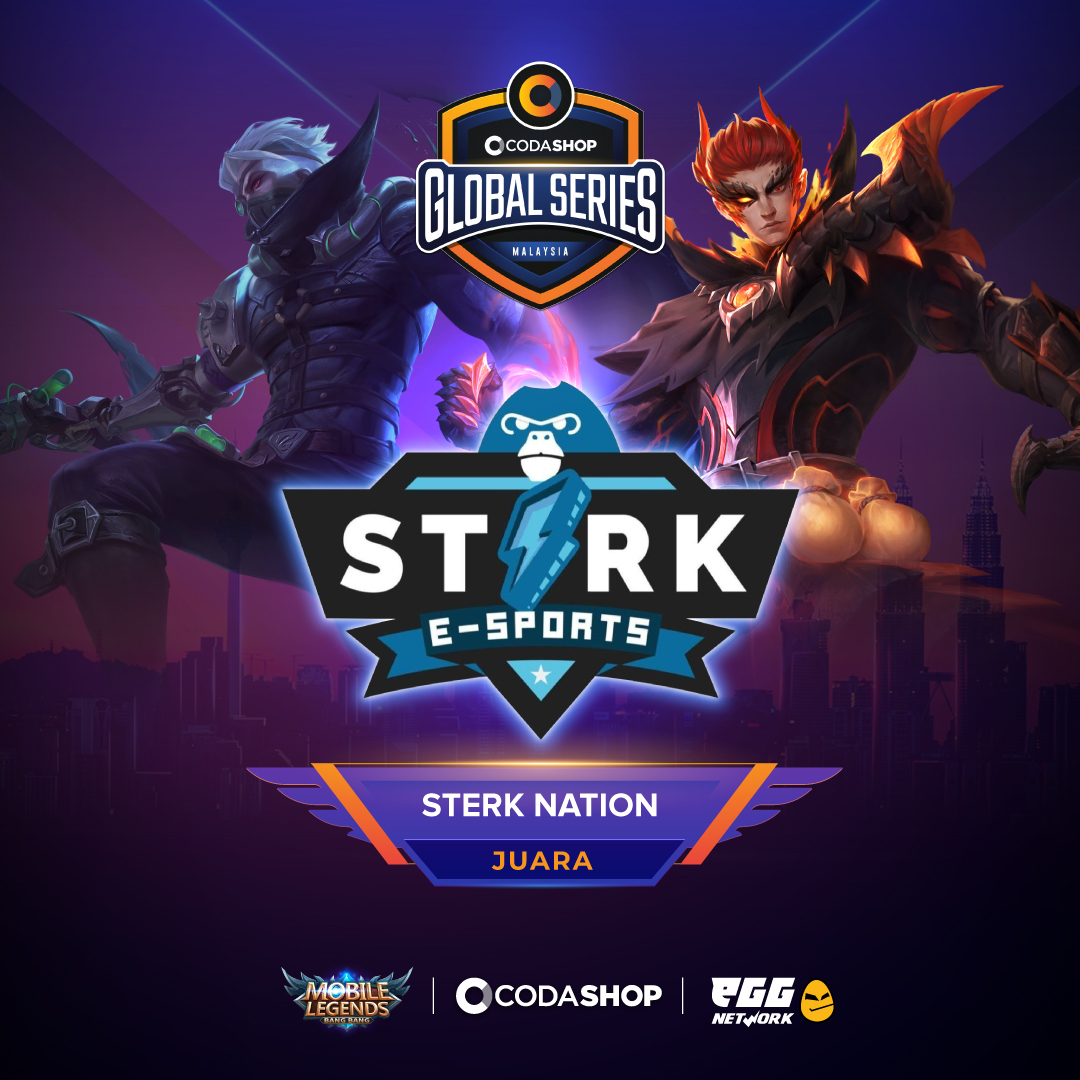 We spoke to the Founder of Sterk Nation after the tournament. Read on to find out more about their journey:
Q: Hi Sterk Nation, could you introduce yourself and your team? 
Hi and Assalamualamualaikum! Before anything else, I would like to introduce myself as the founder of Sterk Nation. I'm Acap, one of the members of Sterk Production. I am also known as KarimSado in MLBB. I had the idea to form Sterk Nation when I was playing solo rank. While playing, I found these two random strangers, SitiNurSana and PrincessElsa. I was astounded by their gameplay. I think that they have shown impeccable skills.
They are as great as the pro players! And yeah, there are ups and downs in Sterk Nation. We have recruited a couple of players over time. However, only the two that I have mentioned sticks with the squad to this day. Fortunately, to this day, we have recruited another four amazing players, AhmadJennie, Xpdea, Nerve, and Myzer. We have our manager, Arol. He takes good care of the team. We hope to grow alongside the giants in this field and be the best in the MPL next season.
Q: Why do you like playing Mobile Legends Bang Bang (MLBB)? 
In my opinion, MLBB is one of the games that sharpen the brain. It is not all about releasing stress after a long day. It also requires the players to strategize and plan their moves. We have to learn about the heroes and the skills that they have since different heroes have different skill sets. And what is more important, we need to know the functions of all the items that are in the game. And for that, I think MLBB is such an interesting game to play.
Q: How often does the team train together?
Usually, we would train every night. But sometimes, only on Friday, Saturday, and Sunday since there are members of Sterk Nation who are still in high school. However, if we have a tournament, we will train a month before the date and push ourselves to train together to improve our chemistry and gameplay.
Q: Which type of hero do you usually play and why?
We love Selena! We think that this hero makes it easier for the team to do rotations rapidly.
Q: How would you rate your performance in the finals?
9/10! One fun fact, we encounter some technical difficulties during the Codashop Global Series final match when one of our players has an unstable internet connection. Fortunately, we still pull through the end.
Q: What do you think about Team Merdeka and their performance in the finals?
At first, we were quite surprised that we could beat Team Luna, and at that point, we know we could not underestimate Team Merdeka's strengths. Before the final match, we analyzed their gameplay from the Facebook live stream.
Q: Are you planning to become a pro player and join semi-pro league in future?
We have a plan to join the semi-pro league. And who does not want to be a pro player someday? Am I right? I, as the founder of Sterk Nation, think our members in Sterk Nation can be deemed as pro players. Some of them are even the Global players for Malaysia. SitiNurSana is the Global for Balmond, Uranus, and Thamuz. While PrincessElsa is a Global for Bruno, Helcurt, Karrie, Granger, and Hayabusa. AhmadJennie is a Global for Atlas dan Khufra. Xpdea is a Global for Selena while Myzer is a Global for Jawhead dan Xborg.
Q: Just curious, have you heard of Codashop before joining Codashop Global Series? It's okay if you haven't!
I have heard of Codashop before and even purchased my MLBB Diamonds with Codashop. Most of my friends recommended Codashop to me as the Diamonds are wayyy cheaper haha!
Q: How did the team communicate with each other during the live tournament? 
We communicate using our phones since we are all scattered and live in different locations. It would cost us if we wanted to have another place to play together. For example, we would have to bear the cost of transportation and food.
Q: Is there any MLBB pro team that you look up to? Tell us why. 
We would usually watch Todak and Red Reborn. It is because of their gameplay. I think they are both on the next level and the meta that they use is sometimes very weird. For example, Red Reborn uses meta Harith and Wanwan and they are both really hard to counter.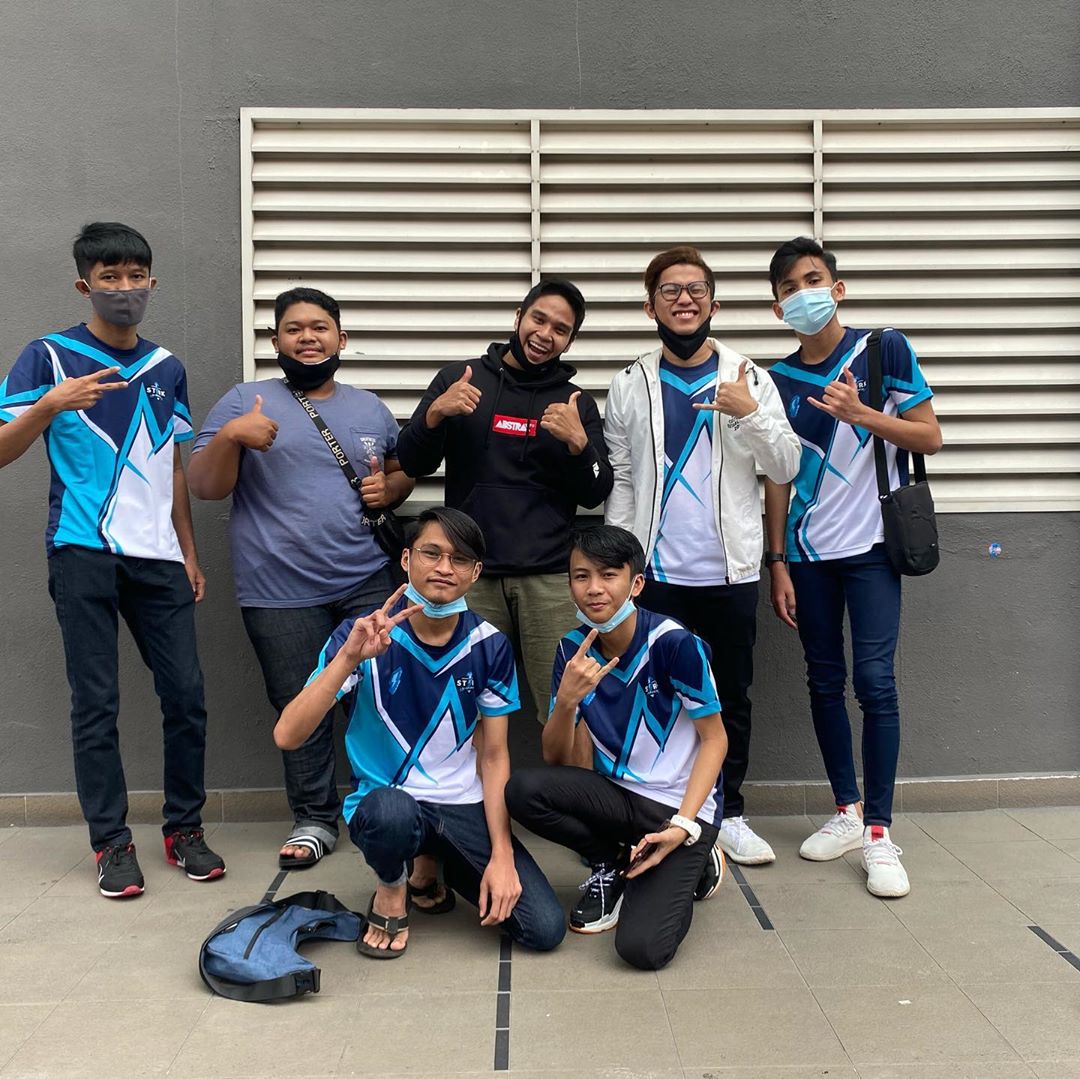 We're excited to see what the future holds for Sterk Nation and definitely can't wait to have them back in CGS Malaysia October 2020! More to come, Codashoppers!
Like and Follow Sterk Nation's Facebook Page 👉 here