Congratulations to our first winner for Codashop Global Series Malaysia August 2020, PikaPika Esports! 🎉 A big thank you to more than 200 teams who have registered. All 128 slots were occupied in the first few minutes when check-in started. We're so overwhelmed with the support you've shown us! Don't be disappointed if you couldn't get a slot this time, stay tuned on our social media as the next one is coming up on first Saturday of September, 5th 2020.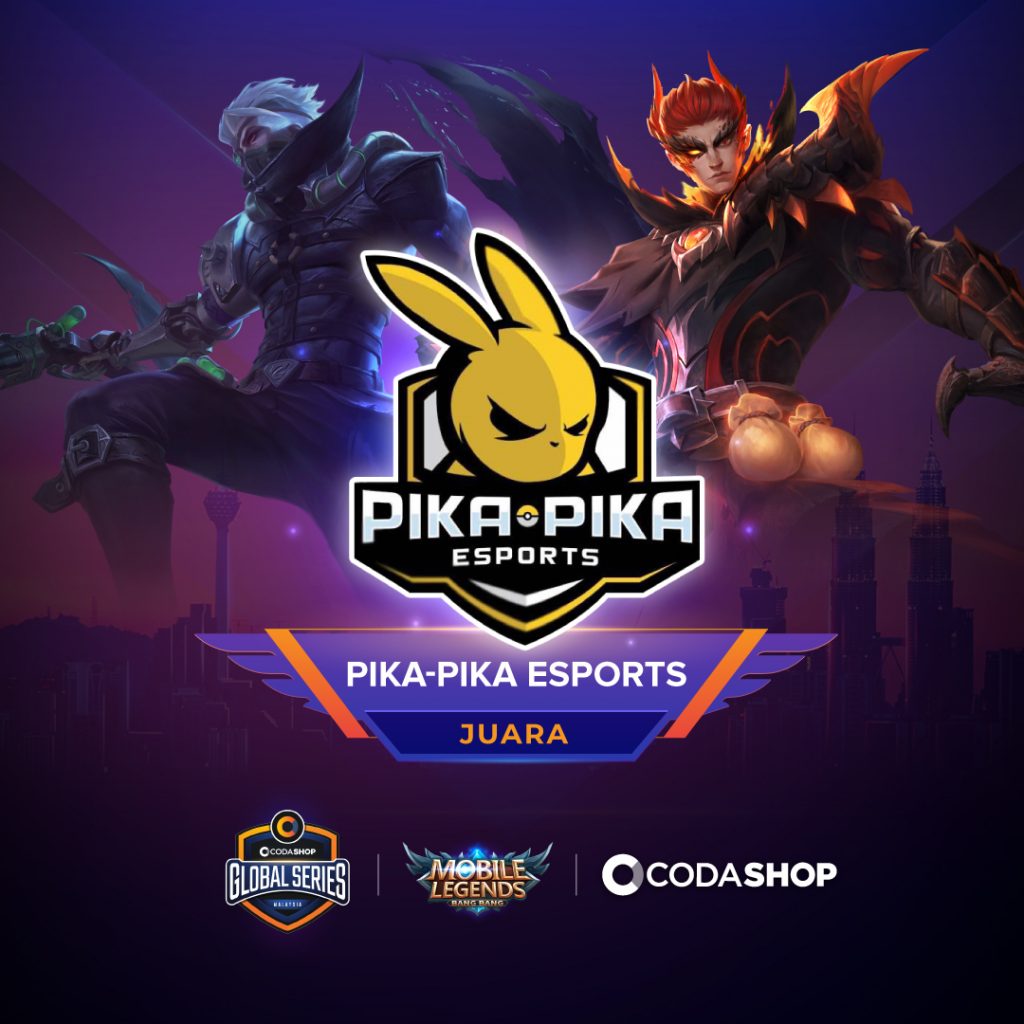 We spoke to the Captain of PikaPika Esports after the tournament. Read on to find out more about their journey:
Q: Hi PikaPika Esports, could you introduce yourself and your team? 
My name is Muhammad Salman and I'm 19 years old. Formed in 2018, our squad is based in Kedah, consisting of 7 males and 1 female player. Our average age is 20 years old. We met in MLBB and some of them are classmates. This squad is like a family, we had been through up and down together. Our mission is to get into the international tournament and of course to make our families proud!
Q: Why do you like playing Mobile Legends Bang Bang (MLBB)? 
I like to play mlbb because through this game i get to met new friends and also it brings so much fun to us. Besides, I also wish I could become a successful esports player.
Q: How often do you guys train together?
We train 10pm – 1am on Sunday – Thursday but our schedule is flexible, if one of us can't make it we'll change our time but I will make sure we train at least 4 hours in a day. Sometime when we get too tired, we will take the days off on Friday and Saturday so that everyone gets enough rest and can enjoy their days but we try our best to commit if we are available.
Q: Which type of hero do you usually play and why?
Popol and Kupa or Selena! This two heroes can locate enemies and secure map easily. I can inform my team the whereabouts of key enemies and have the advantage to see their rotation and gank them easily.
Q: How would you rate your performance in the finals?
I'd rate 8/10 because we have made many mistakes from draft pick, rotation to combination of heroes. We were too nervous at that time because we were playing against the squad that is well known among the community.
Q: What do you think about Boss Tribe and their performance in the finals?
They played well! Boss Tribe is definitely a strong squad with fast rotation. We have to watch the replay to learn their rotation. Luckily we did not play against them during open qualifiers! Thanks to Boss Tribe, we were able to learn the technical skills to improve our gameplay and rotation.
Q: Are you planning to become a pro player and join semi pro league in future?
I think becoming a pro player is every gamer's dream. Of course we will try to enter semi pro league in future. I hope our squad can make headlines one day. As a start, we will join more tournaments to find sponsorships so that we have the capacity to keep honing our skills.
Q: Just curious, have you heard of Codashop before joining Codashop Global Series? It's okay if you haven't!
Hahaha. Yes, Codashop is my favourite top up site to get diamonds! It's really fast and easy to buy.
Q: Is there any MLBB pro team that you look up to? Tell us why. 
My favourite pro team is RPQ from Indonesia because of their unique gameplay and they have really good chemistry. If we're talking about Malaysia, I look up to Geek Fam a lot because they are the only team that manage to fight against Indonesian team!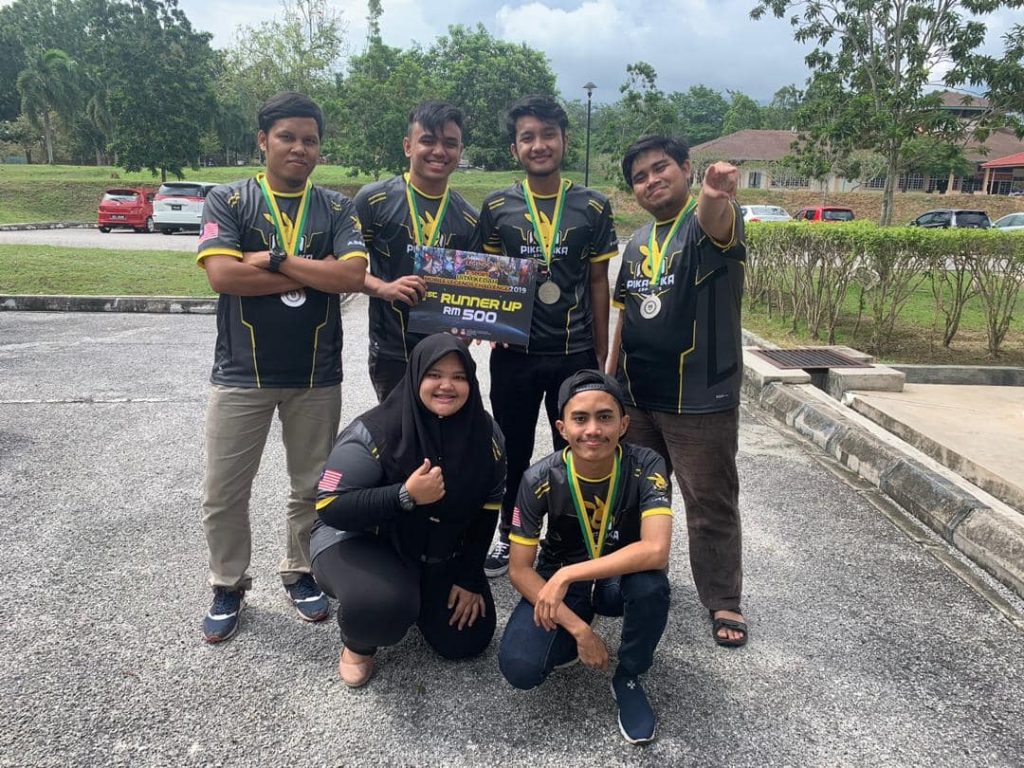 We're excited to see what the future holds for PikaPika Esports and definitely can't wait to have them back in CGS Malaysia September 2020! This is only a beginning for Codashop to provide an avenue for casual players like you and me or those who intend to pursue a career in esports, to compete. More to come, Codashoppers!
Like PikaPika Esports' Facebook Page 👉 here