The new 'Cyberpunk' themed Glitchpop skinline lands in VALORANT with Act II
VALORANT hasn't been out long, but it's already becoming known for its memorable character designs and weapon skins. The new Glitchpop skinline is now live in store! It leans into a dystopian future where death has no consequence and comes to life through bright, colourful skins and a playful but deadly attitude. A big collection of stickers adds more personality, giving players the freedom to customize their weapons. The weapons can also be leveled up to unlock different colour schemes, sound effects, and even a holographic projector.
The next round of VALORANT content is only 1 day after – the Act II update drops on August 5! The new battle pass will cost players 1,000 Valorant Points to unlock. As for the other features of Act II, there's likely to be a full balance patch that arrives alongside the update, and it could be one of the most extensive the game as received so far.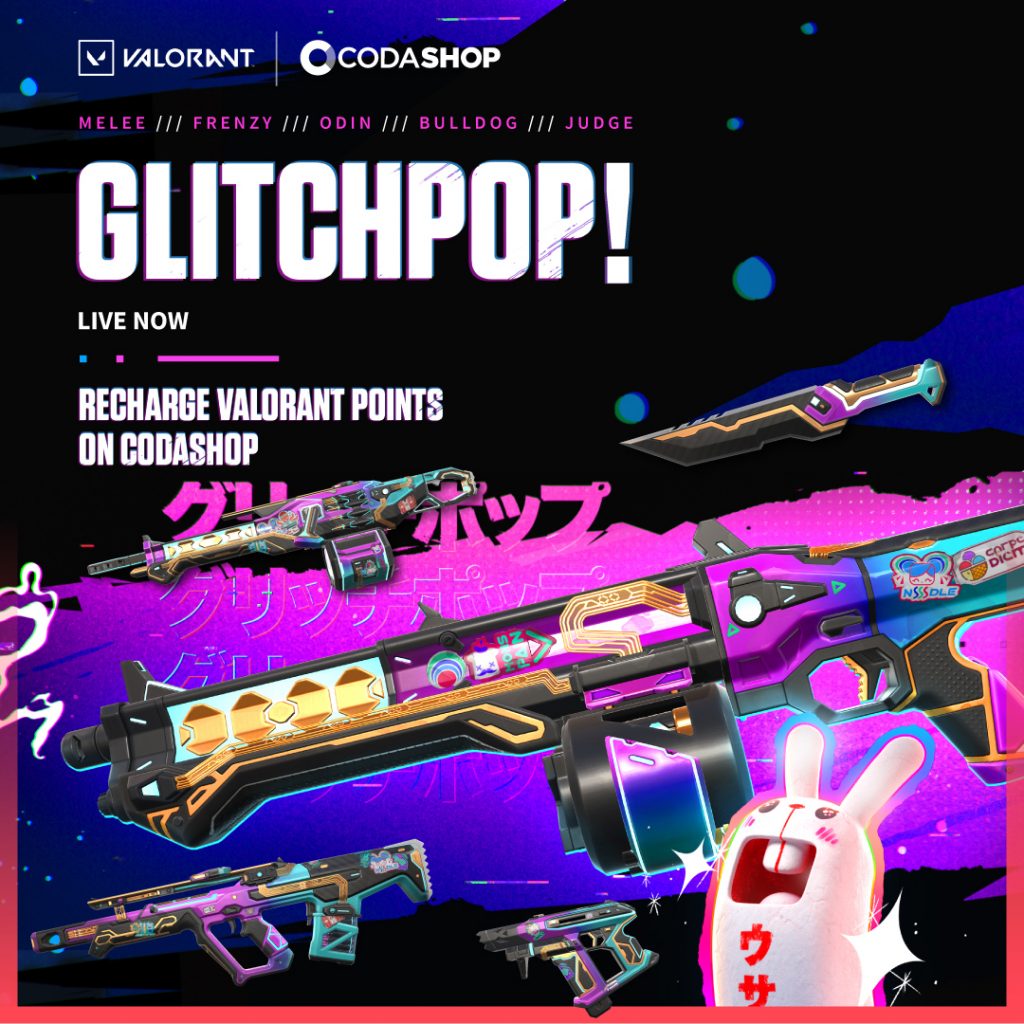 According to Sean Bigham, a senior concept artist on the game, the design started by accident. The art team was working on a different skin line, and one of the artists misunderstood the design brief. The result was something the team initially called "megapunk." Phewww, who knows a misunderstanding could lead to a lively and amazing representation of the cyberpunk genre!
Which guns are getting Glitchpop skins?
As per the usual with skin collections in VALORANT, four different guns and the melee are getting skins.
Frenzy (Pistol)
Judge (Shotgun)
Bulldog (Assault Rifle)
Odin (LMG)
Melee (Knife)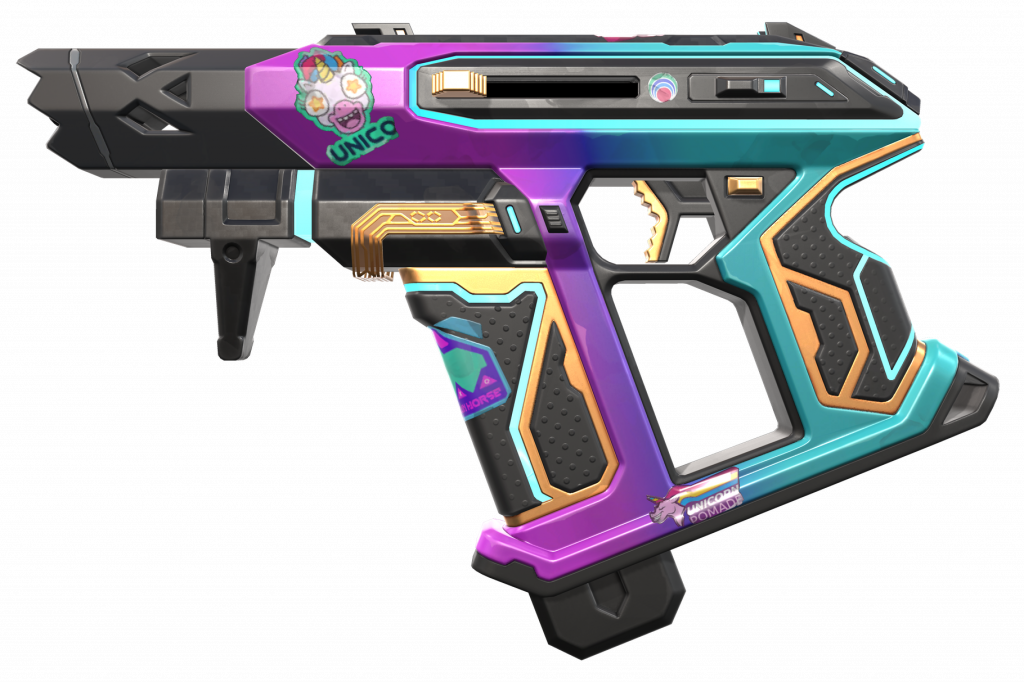 How much does the skinline cost?
Like Prime Collection and Oni Collection, the Glitchpop collection and skins will likely cost the same. These both costs 7,100 VALORANT Points for the whole collection, which is roughly RM200+. Each weapon skill will cost 2,175 VP individually, with the melee weapon costing 4,350 VP. And you'll still need to use the Radianite Points to upgrade animations on the weapons!
Remember to check out all the other updates that are coming to VALORANT's Act II on our socials. There's more than just new agent, Killjoy and the Glitchpop skin collection coming to the game. Stay tuned on our Blog for more updates and guides! Need to top-up on your VALORANT Points? Do it fast and safe only with Codashop. No log-ins and registrations required, with more payment options to choose from.
If you are interested to learn more about the design inspiration, check out Inverse exclusive interview with VALORANT Senior Weapons Artist Chris Stone and Concept Artist Sean Bigham about the inspiring origins behind Glitchpop and how it influences the lore of Valorant.