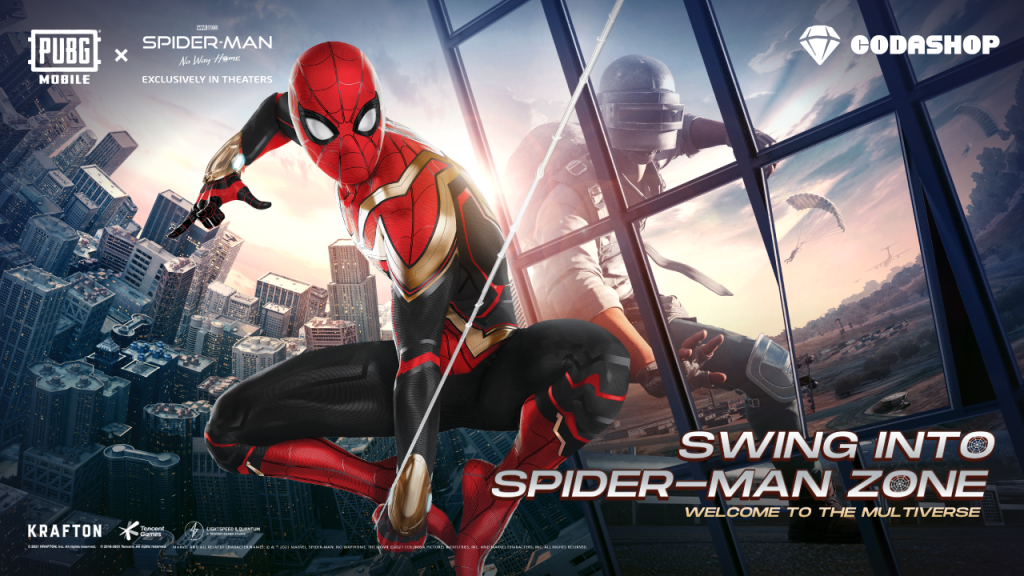 Everyone's friendly neighborhood Spider-Man is now swinging in this themed game mode for PUBG Mobile! And with great power comes great responsibility; this epic crossover allows players to fight alongside the famous web-slinger to help them get their chicken dinners! The super-hero feature coincides with the release of Version 1.8 Patch Notes, which also arrives with some mighty new content.
Spidey on the map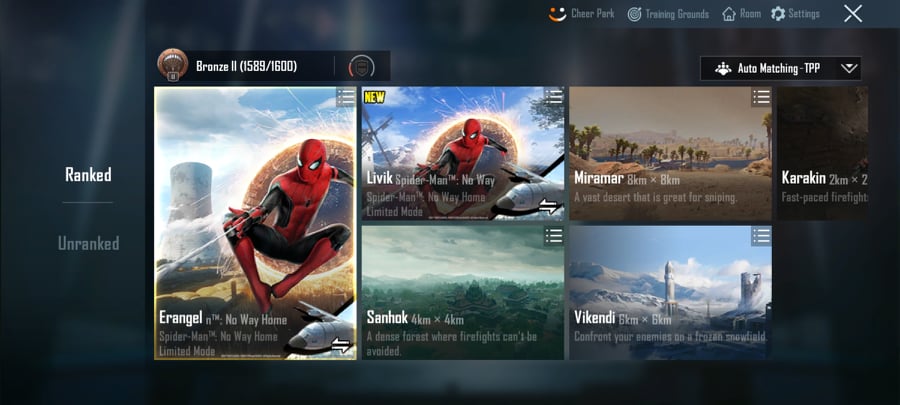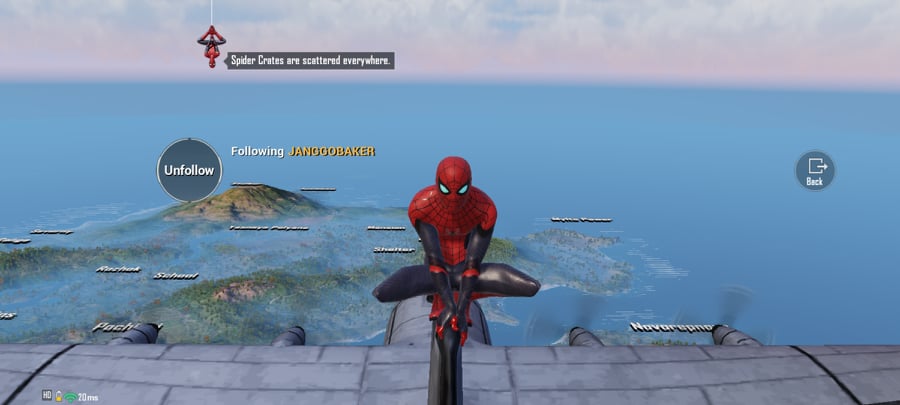 Players can spot Spider-Man on Erangel and Livik maps in this cool crossover. As soon as you board the plane, Spidey comes out swinging and displays his acrobatic skills! He even reminds everyone that Spider Crates are scattered everywhere! This themed mode will be available in Classic Mode until the 14th of February.
Defeat the boss, get supplies
This collaboration is an absolute treat for gamers and comic book fans alike! Players can team up with the famous wall-crawler to fight mysterious monsters! They can also challenge and defeat the mysterious boss to get advanced supplies to help in battle.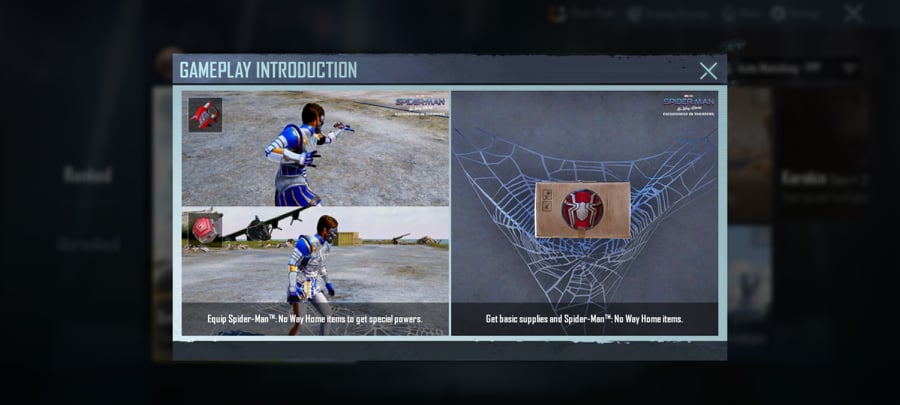 Keep your spider senses tingling (or at least your eyes wide open!) to spot web-covered Spider Crates that contain basic supplies and the chance to get Spidey's signature equipment. (We think these crates can grant some sort of an active skill). Gather the following advanced supplies to try out Spider-Man's abilities:
Web Shooter:

Enemies on pursuit? Shoot spider webs using your Web Shooter to slow down your rivals when hit. These spider webs can attach to buildings and allow players to pull themselves up quickly to higher places.

Spiderweb Ball:

This throwable item releases many spider webs once it hits the ground, slowing the movement of other players caught in the area.
For the ultimate action, players can also come face to face with the 'boss.' In order to do that, participants must find their way to the Mylta Power along the map. Once the fight begins, we take it that Spider-Man will pop up and help you during the battle! Make sure to get yourselves armed and ready with the big guns to take down the big baddie!
Fellow webheads, what are you waiting for? Make sure to update your game now, and don't forget to catch Spider-Man: No Way Home exclusively in theaters!
Don't forget to top up your UC for PUBG Mobile only on Codashop. We offer easier and faster top-ups with no logins or passwords required.