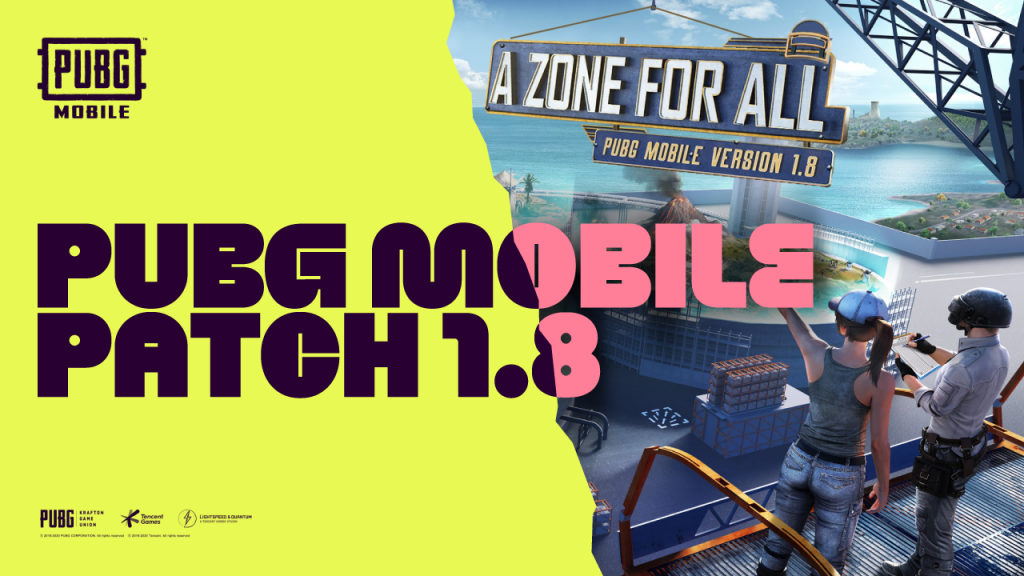 The much-anticipated PUBG Mobile 1.8 update has arrived, and players are in for amazing content, including some web action as Spider-Man swings into the game. Aside from this superhero feature, there's a new map in Classic Mode with Aftermath, a Recall Tower, and an exciting Zipline to help players move quickly! A brand new Royale Pass is also available, plus several other in-game improvements.
PUBG Mobile Version 1.8 Patch Notes
New Classic Mode Map
Leading the list updates is the new Classic Mode map called Aftermath. Go to Unranked – Classic Mode and select Aftermath to access this new map. The gameplay takes players to an area where bombs and volcanic eruptions have entirely transformed the terrain in Livik.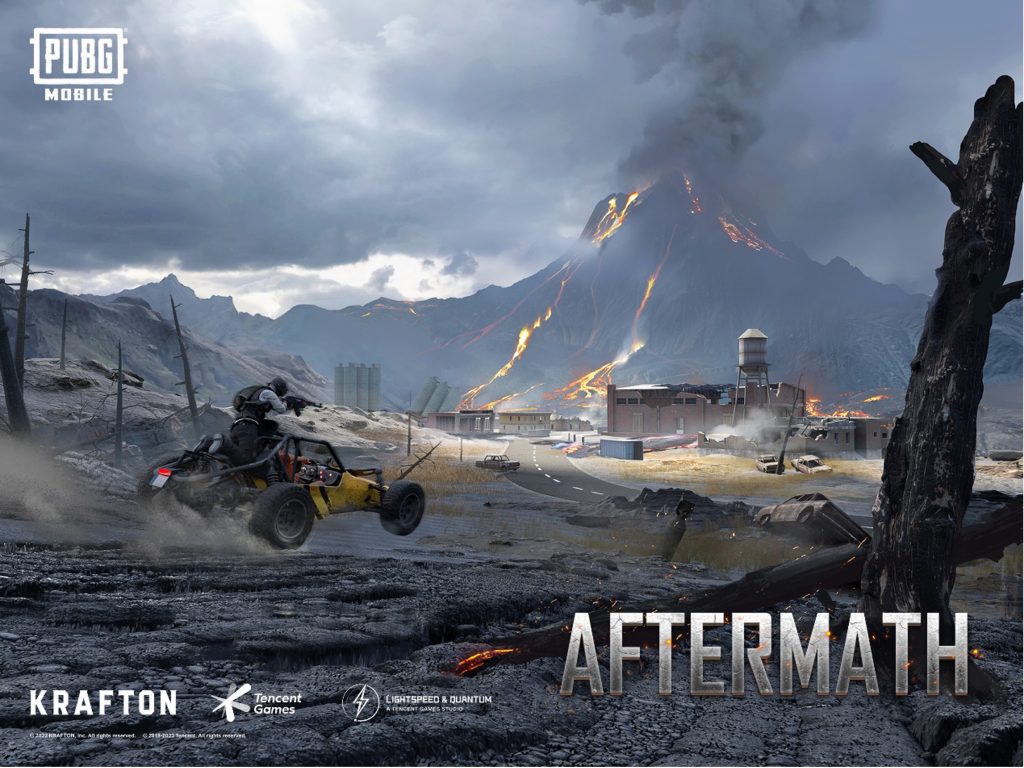 Image credit: PUBG Mobile
Firearms have been altered to include an AC Core Module, making them easier to aim and control. The Playzone is reduced in size of the urban area and its density to make it easier to detect enemies. Tactical Glasses, which show the firearm damage, are available for characters by default. The interactive zipline also helps players move easier to the next Playzone. Finally, Recall Towers are introduced to give all players a single chance to respawn on the battlefield.
Mode Selection Improvements
PUBGM added some changes to give players different gaming experiences. The unranked and ranked modes have been separated, the former not providing any rating points while the latter has the Classic Mode available for Erangle, Livik, and Sanhok. Other available modes are as follows:
Classic: AfterMath, Erangel, Livik, Sanhok, and other Classic maps.
Arena: Santorini, Training, Team Deathmatch, Team Gun Game, and other classic Arena modes.
Other Modes: Player VS AI, Metro Royale, Quick Match, Arcade Mode – War and other casual game modes, Payload 2.0, and other EvoGround modes.
In addition, Classic Mode no longer supports multiple selections. The Drop Tactics feature has been removed, while Mode Records only retained the mode location. For screen improvements, the mode selected screen has its content simplified. 
Classic Mode Improvements
A new Supply Shop has been added to the game where players can purchase supplies and other tactical items by using currency found all over the battlefield. There's also the new Recall Mechanic, where players have one chance to return to the battlefield using the Recall Tower. These towers can be found in different maps and modes, including Erangel and Livik – Ranked Modes – Spider-Man™ and Aftermath.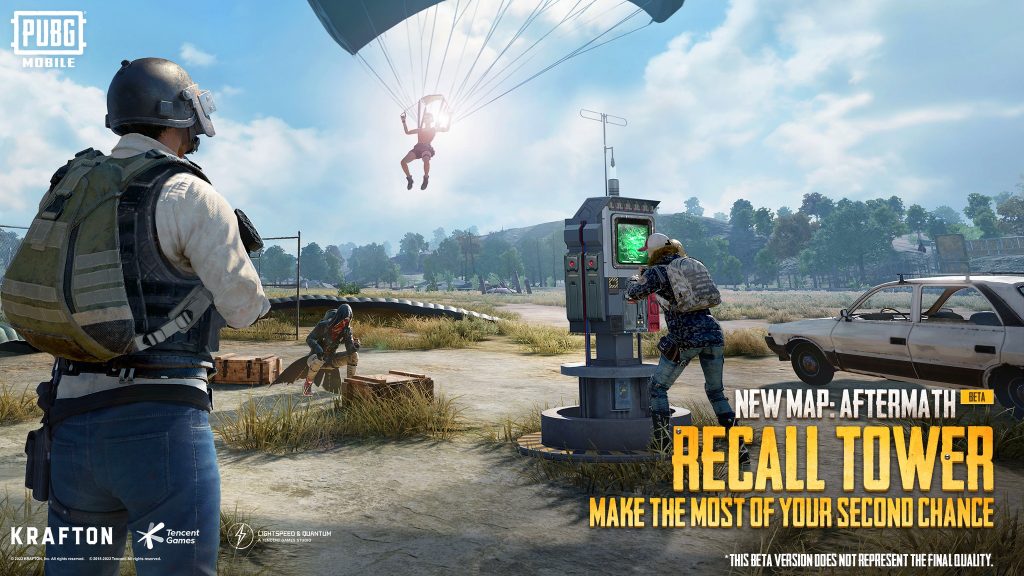 Image credit: PUBG Mobile
Other notable upgrades include players being able to continue swimming in a near-death state but with reduced speed. A Hit Marker feature generates an automatic marker once a player or a teammate hits an enemy. The Auto-Jump also enables players to jump in the direction of a marker automatically.
Spider-Man Themed Game Mode
Available in Classic Mode (for Erangel and Livik), your friendly neighborhood Spider-Man swings into action in PUBG Mobile! Players can fight alongside Spidey to battle mysterious monsters in this themed mode!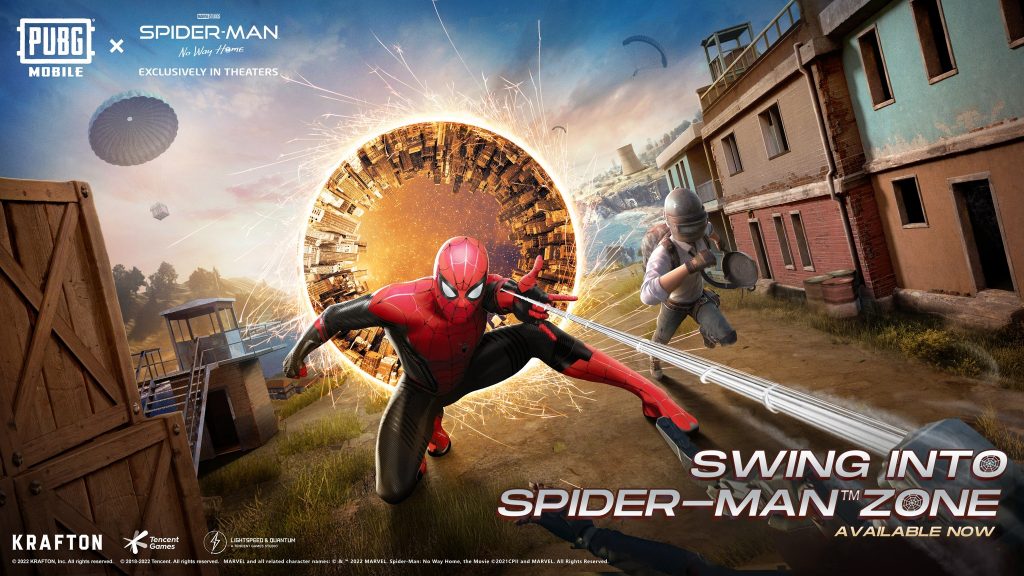 Image credit: PUBG Mobile
Get ready to defeat the boss, find the Mylta Power, and get advanced supplies like the Web Shooter and Spiderweb Ball to try out the web crawler's abilities! This mode is available until the 14th of February.
New Season and Royale Pass
The new Cycle Season (CYCLE 2 SEASON 4) rolls out on the 18th of January up to 21 March. Players can get their hands on New Season Rewards, including C2S4 Glasses, C2S4 Set, CS24 Parachute, C2S4 – MK14, C2S4 Mask, and C2S4 Cover. There are the CYCLE Rewards where players can gather the Diamond/Crown/Ace Badges in the same CYCLE to get high-quality supplies for free.
The Royale Pass Month 7: Royale Guard also arrives on the 18th. Those who avail of the new RP stand a chance to get the Desert Warrior Set, while themed finishes for M16A4, DP28, UZI, and 2-Seat Motorcycle will also be available. Also, note that  ELITE mission rewards and friend bonus mission rewards do not use up the point limit.
For the complete patch notes for Version 1.8, click on this link.
Don't forget to top up your UC for PUBG Mobile only on Codashop. We offer easier and faster top-ups with no logins or passwords required.