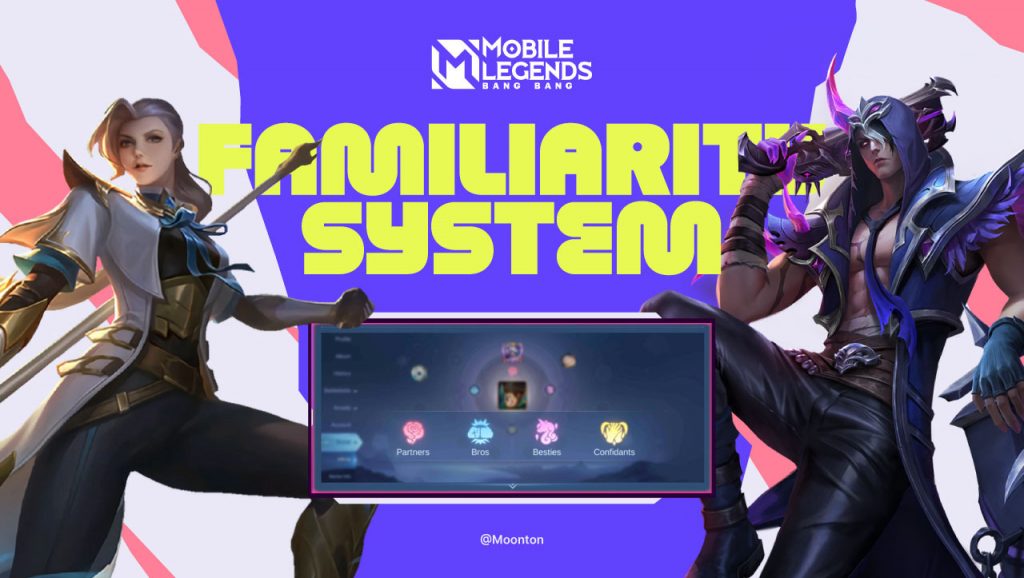 In case you're not yet familiar, Mobile Legends has a Familiarity System that rewards friends who play together. This exciting feature allows duos to earn Display Affinity Icons to show off on their profile page. They can even unlock hero sharing in Classic Mode – how cool is that! Let's get to know more about how this system works and how you can increase familiarity with your bros and besties.
What is MLBB Familiarity System?
The Familiarity System in Mobile Legends lets players earn rewards when playing with their friends. Players can increase their familiarity by teaming up with a friend or sending gifts. If you've been playing with a close friend, you can establish affinity with one another. 
How to get Familiarity in MLBB
Once you become friends with another player, there are ways with which you can increase your Familiarity. It's as simple as completing matches together and gifting heroes and skins. Here are the four rules to increase your familiarity with another player:
Each Ranked Match completed together grants

+6

Familiarity

Each Classic Match completed together grants

+3

Familiarity

Other matches completed together grant

+2

Familiarity each

Gifting skins and heroes give Familiarity equal to

10%

of the gift's value
A player can get up to 150 Familiarity with another player each week by completing matches together. As for gifting heroes and skins, there is no limitation.
How to set up your Affinity in MLBB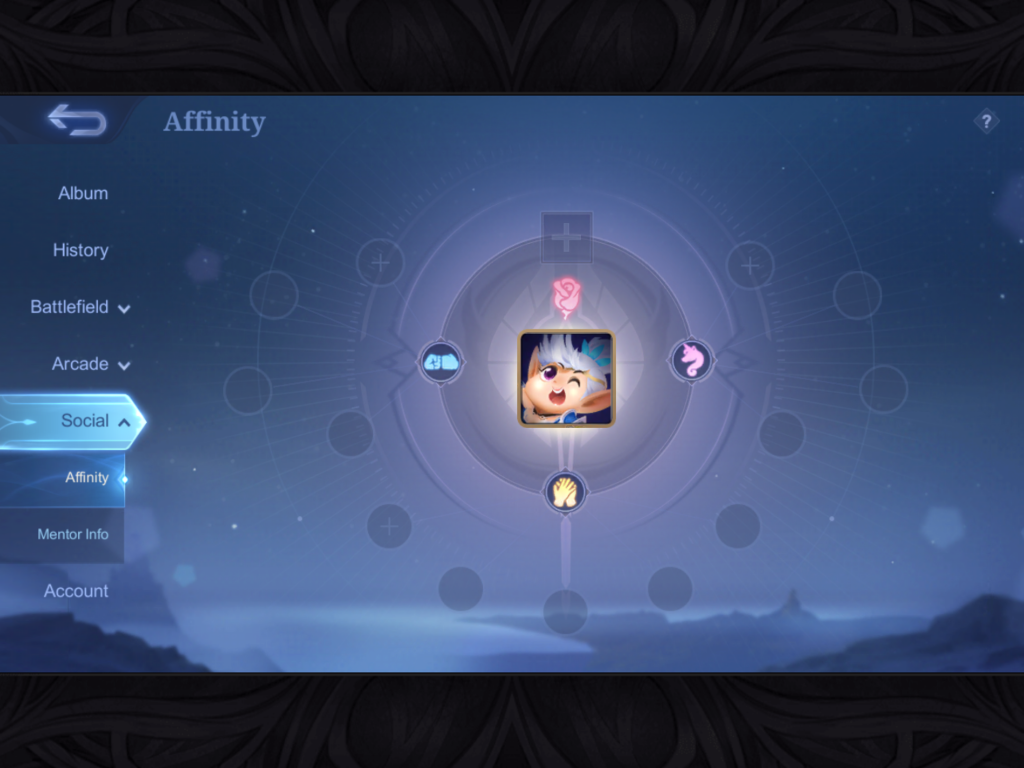 Once your Familiarity reaches 150 (either one player sends the request and the other one approves), you can now establish Affinity. Players can access this feature by going to their Profile >> Social >> Affinity. There are four types of Affinity available in the game:

Partners

Bros

Besties

Confidants
Once the Affinity has been established, players can pick their corresponding Affinity Icons. These cool icons will be shown on the Profile page. You can also unlock hero sharing for Classic and VS A.I. – Classic Modes. For the Affinity type, you can have up to four people except for Partner, exclusive to only one slot. Players will also unlock bonus perks such as upgraded Affinity Icons.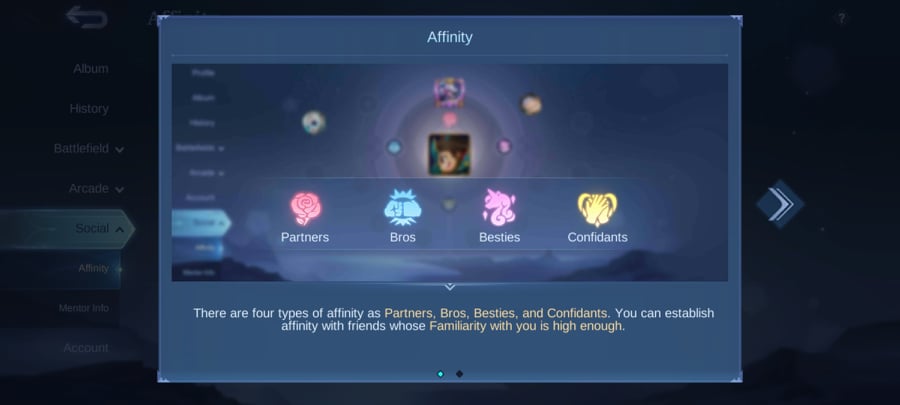 How to level up your Affinity in MLBB
You can also increase your level of Affinity with your friends simply by increasing your Familiarity with them. It's as simple as playing more games together!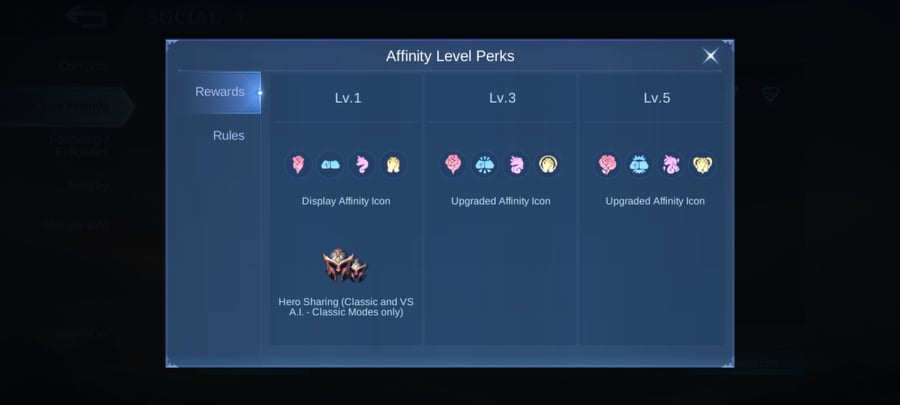 How to end your Affinity in MLBB
Say you're no longer happy with your dynamic duo; there is also a way to end your Affinity. One person needs to send a cancellation request, and the other needs to approve it. The Affinity will terminate immediately once the player approves the request. It will also end automatically if the request isn't canceled after seven days.
Just in case the player hasn't logged in to the game for more than 30 days, your request to end the Affinity will be approved right away.
Don't forget to top up your Mobile Legends Diamonds only at Codashop. We guarantee faster and more convenient top-ups so you can enjoy a hassle-free gaming experience.