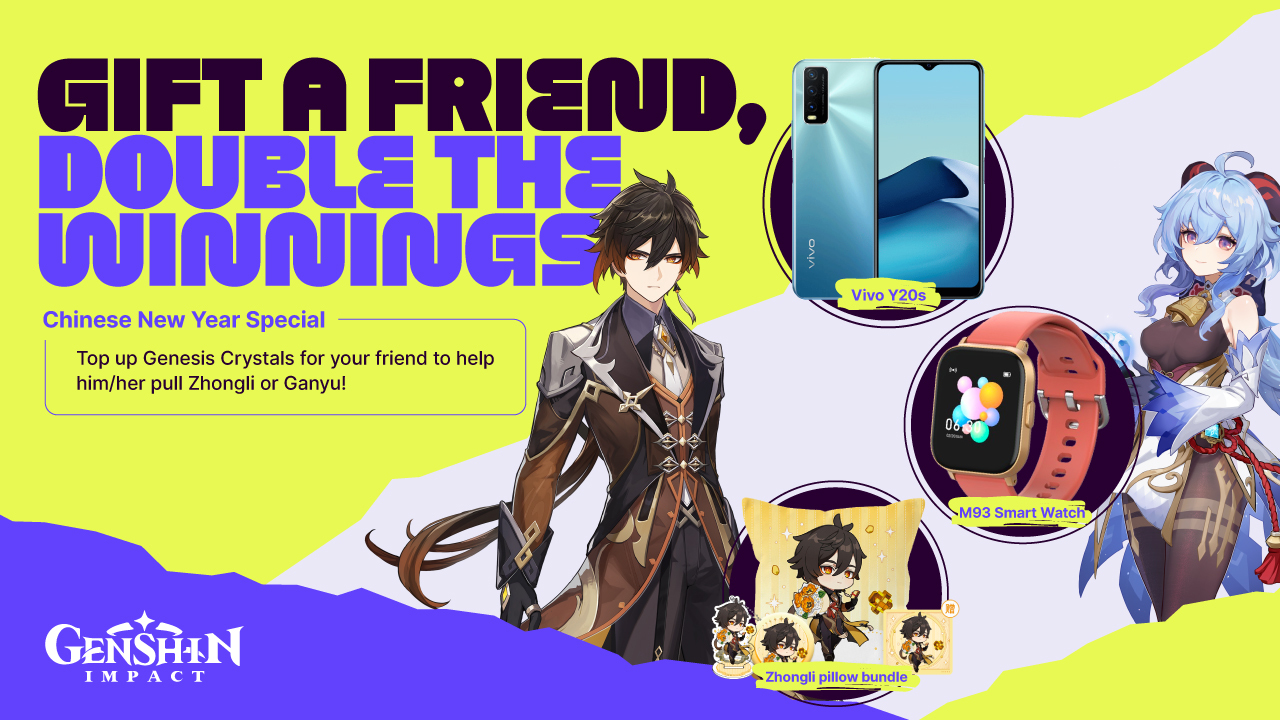 Genshin Impact CNY Promo Terms and Conditions
  Promo period is January 24 – February 07, 2022.
  This promo is open to all Genshin Impact players nationwide.
  To join: A) Purchase Genesis crystals on Codashop, no minimum spend required B) Enter a valid email address upon purchase, C) Receive the registration link via email. Click the registration link and fill in your details to submit the raffle entry. Registration details required are: full name, email address, contact number, and complete physical address.
  Deadline of submission of entries is on February 07, 2022 at 11:59PM.
  Winners will be drawn in the presence of a DTI representative on February 08, 2022, 5PM. Announcement will be posted on Codashop's Facebook page within 7 days from the draw date.
  The 20% tax for prizes exceeding P10,000 will be shouldered by the winners.
  Winners will be contacted via email the same day as the announcement. The winner must reply and confirm his/her details to claim the prize. Prizes will be sent to the confirmed address within 30 working days after getting the confirmation.
  Winners must redeem their prizes within 60 days from announcement, otherwise the prize is forfeited.
  Prizes are non-transferrable.
By participating in the raffle, the winner agrees to cooperate with and participate in any advertising or publicity activities of Coda Payments relating to the draw. The winner agrees that Coda may publicize their names in such mode and manner as Coda considers fit. The winner's name may be published on Coda's website & social media channels.
Prizes
1 winner of 2x Vivo Y20s
1 winner of 2x M93 Smart Watch
4 winners of 2x Zhongli pillow set
PER DTI FAIR TRADE PERMIT #FTEB 135614 S' 2021