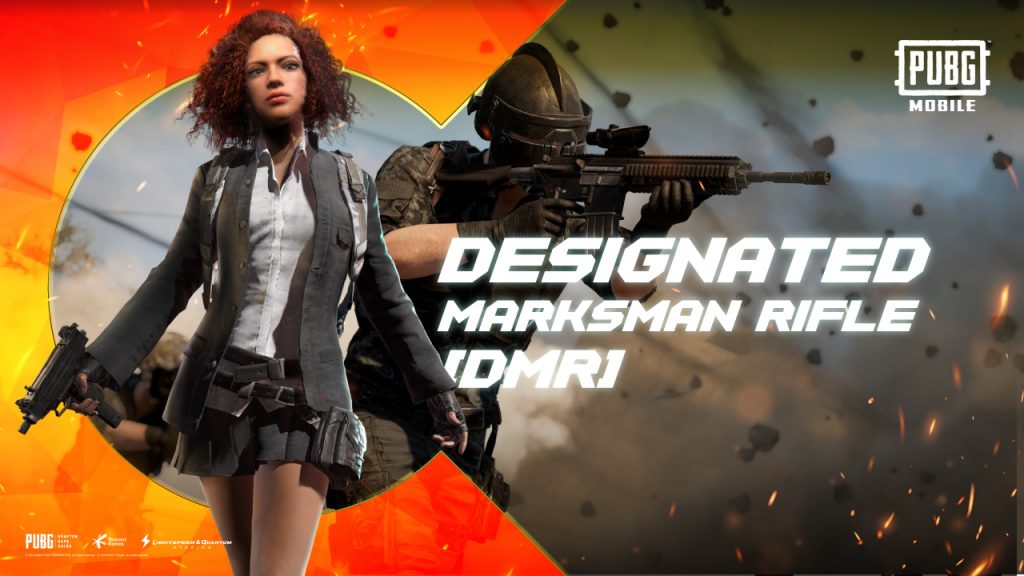 PUBG Mobile features an array of guns inspired by the real thing — from assault rifles, sniper rifles, submachine guns, and more. One of the available weapon types in the game is called Designated Marksman Rifle or simply DMR. Learn more about one of PUBG's best weapon categories in this post. 
What are DMRs in PUBG Mobile?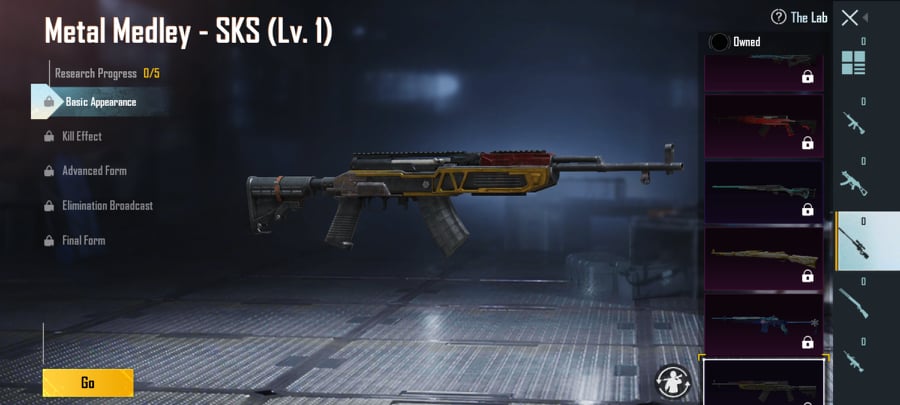 DMRs is a subset of sniper rifles in PUBG Mobile. These weapons are between the Assault Rifle and Sniper Rifle categories. Think of it as a combination of both. Compared to sniper rifles, DMRs are slightly less powerful, have a shorter range, and have a smaller magazine size. They do have a higher rate of fire and can be equipped with an 8x scope. These weapons are excellent for short and medium-range shooting.
There are six weapons listed under the DMR category. Check their weapons stats below.
| | | | | | |
| --- | --- | --- | --- | --- | --- |
| | Ammo Type | Damage | Magazine Size | Fire Mode | Cap |
| Mini14 | 5.56mm | 46 | 20 | Semi-auto | 500 |
| Mk14 | 7.62mm | 61 | 10 | Semi-auto, Full-auto | 500 |
| QBU | 5.56mm | 48 | 10 | Semi-auto | 500 |
| SKS | 7.62mm | 53 | 10 | Semi-auto | 500 |
| SLR | 7.62mm | 56 | 10 | Semi-auto | 500 |
| VSS | 9mm | 41 | 10 | Single auto | 500 |
Mini14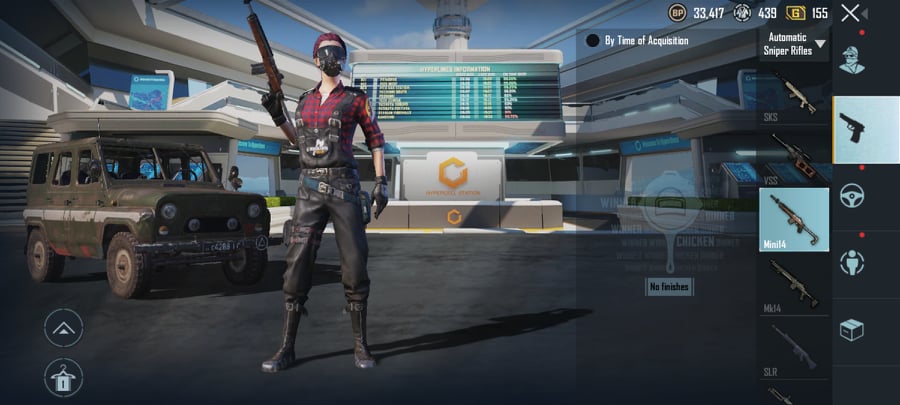 The Mini14 is considered one of the most favorite DMRs because of its increased stability and low recoil. It's built with the highest bullet speed and a huge ammo capacity at 20, making it practical for short-range combat. You can use it to shoot down moving targets from afar. Improve the performance as most AR attachments can be equipped with the Mini14, including scopes (up to 8x), suppressors, compensators, and others.
Mk14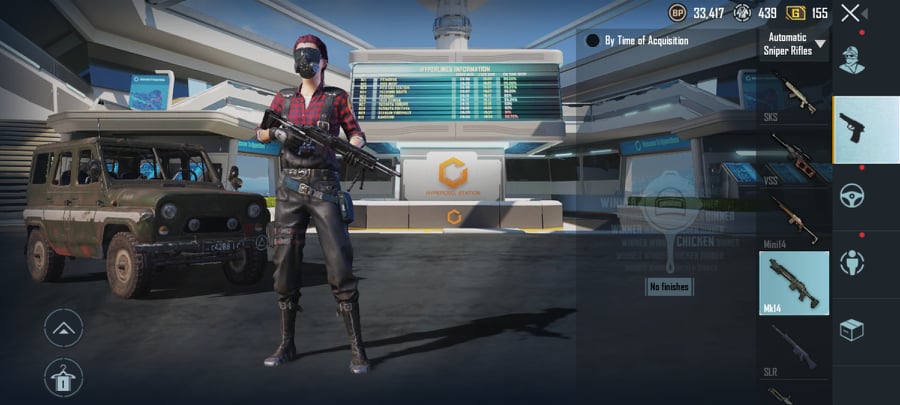 Regarded as the most powerful DMR in PUBG Mobile, the Mk14 does not disappoint with its 61 damage capability. Versatility-wise, the Mk14 also leads the others mainly because of its bipod and two shooting modes (semi and fully automatic). This means you can use it to spray enemies at close quarters. But, due to its immense power, the Mk14 requires mastery of recoil control to be effective in close-range combat. Being the rarest of DMRs, the Mk14 can only be obtained via an airdrop.
QBU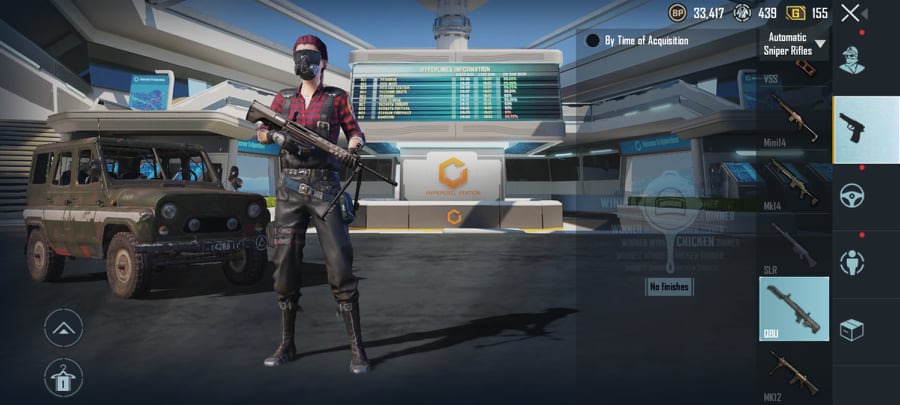 Exclusively available in Sanhok, the QBU is quite similar to the Mini14 with its 5.56mm ammo and semi-automatic shooting mode. It has a good damage potential, but with strong recoil, you will need to practice more to become more efficient. Maximize its performance with an 8x scope, compensator, and a mag extension.
SKS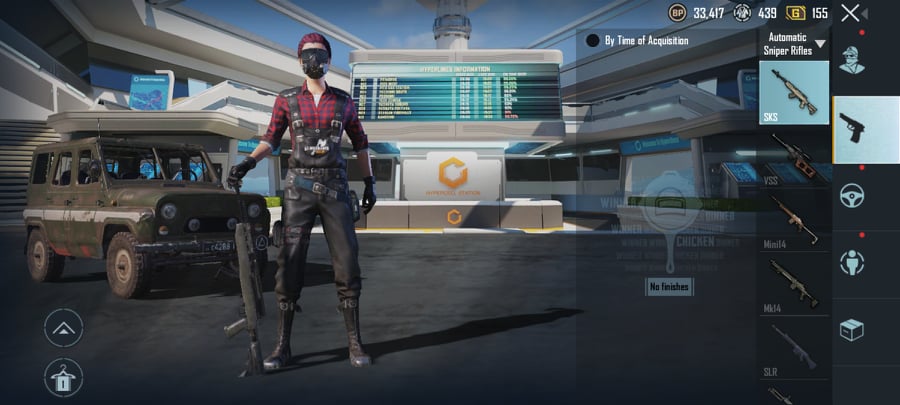 Regarded as the most popular DMR in the game, the SKS lets you nail the mid-range fight! This gun does tremendous damage with its high muzzle velocity. Its 7.62mm ammo can demolish even a level 3 vest with just a pair of shots (at 50 meters). Imagine if an enemy mistakenly comes closer! But to achieve great results, it requires the right attachments, including a compensator, a light grip, and even an extended mag to double the 10 rounds.
SLR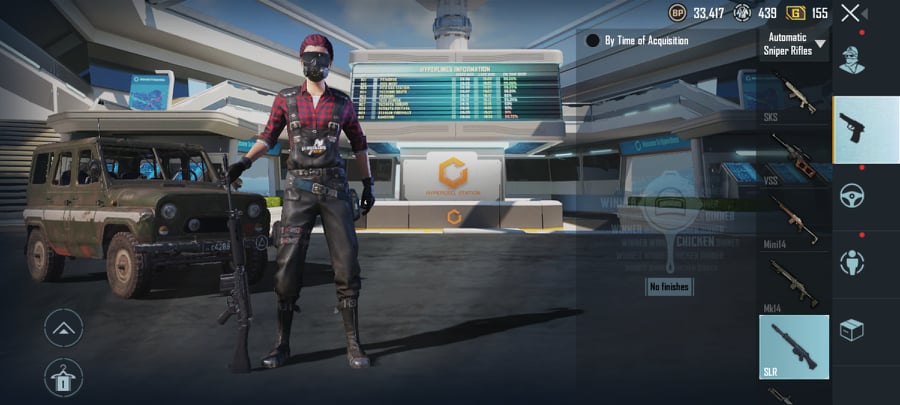 Pick up an SLR, and you have an SKS. The two weapons have the same ammo (7.62mm), magazine size (10), and shooting mode (semi-automatic). The main difference, though, is that the SLR has more significant damage, making it deadlier, especially in the hands of an experienced player. It does have a higher recoil than the SKS, so you will need to attach a compensator to shoot more accurately and reduce the recoil.
VSS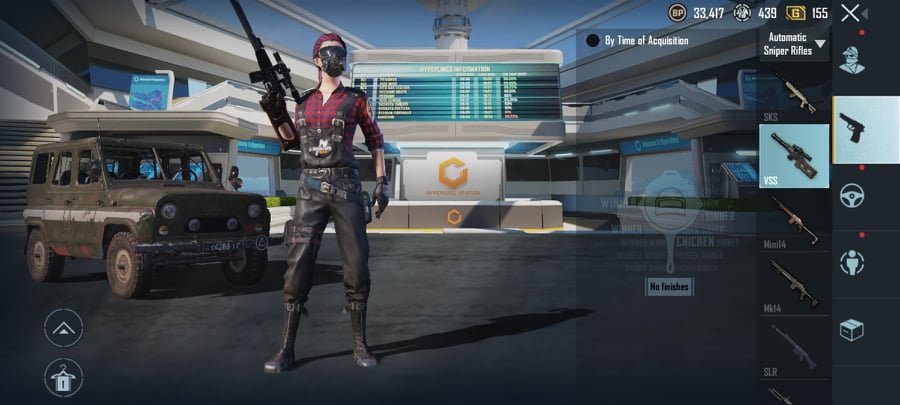 Finally, we have the VSS. While many will immediately point out its low damage capability and range, its upper hand comes in the form of its built-in suppressor and a 4x scope. Given a high fire rate, its suppressor makes it hard for enemies to pinpoint the shooting direction. Increase your rounds by getting an extended mag.
Some quick tips when using a DMR:
Learn to tap accurately. DMRs deal serious damage so master connecting your taps to land hits on your target's body. Also, improve your quick tapping skills to easily take down an enemy.

Consider the size of your clip (mostly 10 rounds). With the weapon's high rate of fire, you can easily empty your ammo in seconds. Be cautious especially in close-range fights.

You also need to choose the correct DMR to suit your play style/skills, from getting the most powerful one to arming the one with lower recoil.

DMRs are powerful weapons provided that you equip them with the right attachments.

Don't forget to top up on your UC for PUBG Mobile only on Codashop. We offer easier and faster top-ups with no logins or passwords required.