Are you excited for Raiden Shogun, defeat the new boss and go fishing?

Mihoyo's top open-world RPG, Genshin Impact, is celebrating its anniversary this September, and players are in for a big treat! Part of the major celebration is the release of Version 2.1, 'Floating World Under the Moonlight'. It features tons of exciting content, including new characters and weapons, new enemies, and other thrilling events. Travelers are definitely in for an epic adventure so let's find out more about them in this post.
New Characters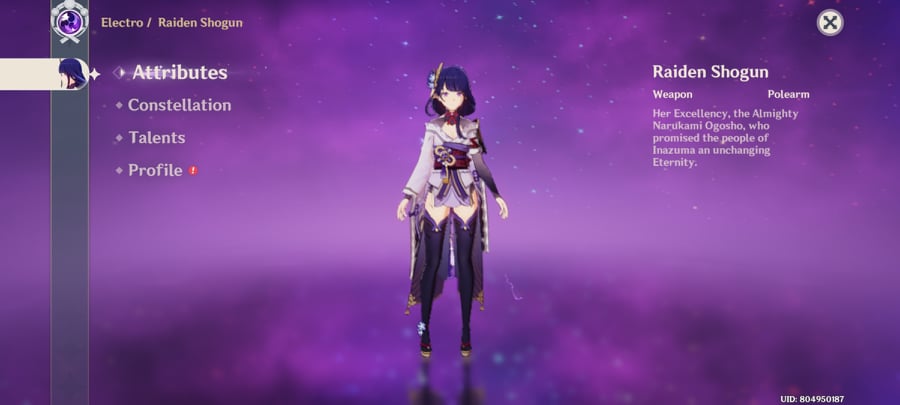 Raiden Shogun. Headlining the list of new 5-star characters is Raiden Shogun. She is an Electro character and is the vessel of Baal, the Electro Archon of Inazuma. Her main weapon is a polearm, with her Elemental Burst allowing her to switch from polearm to sword. How cool is that!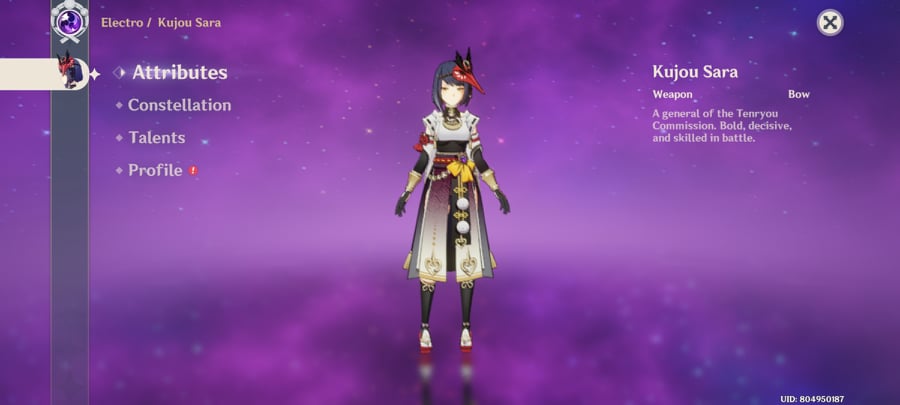 Kujou Sara. This 4-star Electro character is decisive and skilled in battle and works as a General of the Tenryou Commission. Kujou uses a bow as her main weapon, and her Elemental Burst deals AoE Electro Damage.
Sangonomiya Kokomi. Also coming in the second banner is this 5-star Hydro character. As the leader of the Sangonomiya Resistance, Sangonomiya Kokomi is a wise and resourceful military advisor. Her main weapon is a catalyst, and interestingly, her Elemental Burst enables her to put on her Ceremonial Garment to cause more damage. 
New Weapons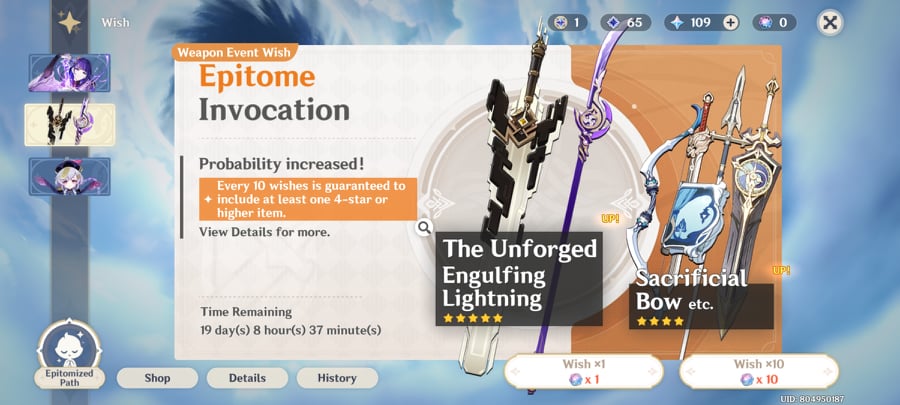 Engulfing Lightning. This 5-star Polearm is obtainable via Wish. It has a Base Attack of 608 (Lvl.90) and an Energy Recharge of 55.1% (Lvl.90).
Everlasting Moonglow. This 5-star Catalyst is obtainable via Wish. It has a Base Attack of 46 an and an additional stat of HP 10.8%.
Luxurious Sea-Lord. This fancy-looking 4-star Claymore is obtainable via the Moonlight Merriment Event. It has a Base Attack of 454 (Lvl.90) and an additional stat of 55.1% ATK (Lvl.90).
New Enemies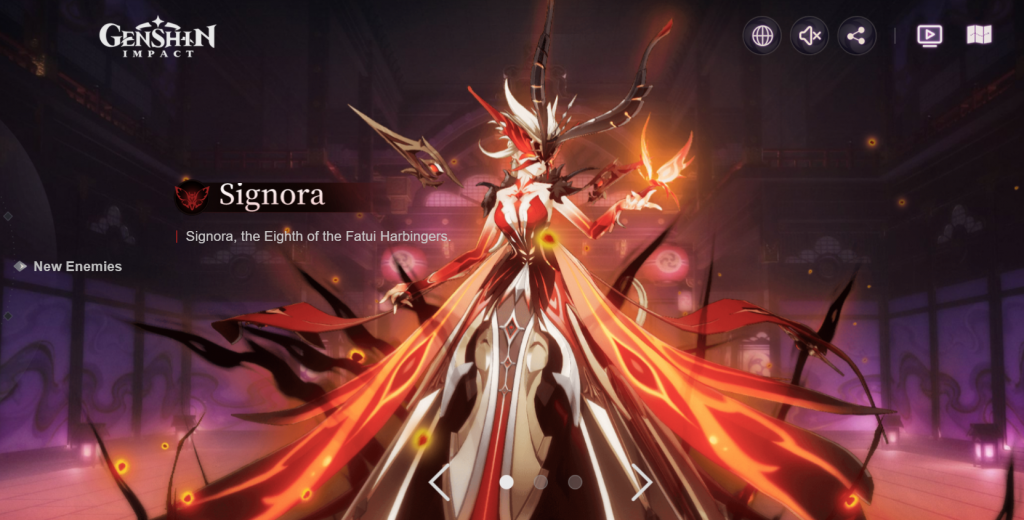 Image credit: Mihoyo
Signora. Dubbed as the 'The Fair Lady,' Signora is the Eight of the Fatui Harbingers. She can manipulate multiple elements, making her deadlier and more formidable in battle.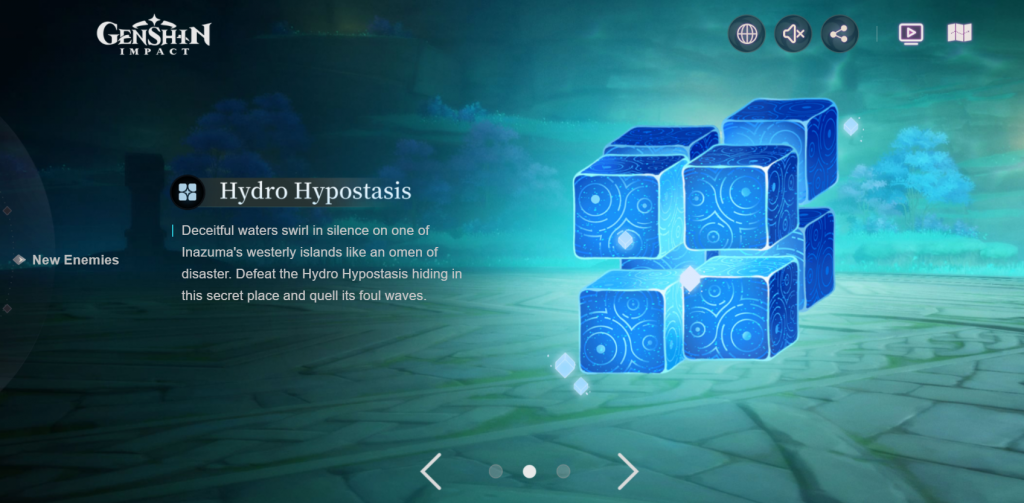 Image credit: Mihoyo
Hydro Hypostasis. First of two new overworld bosses, the Hydro Hypostasis is an elemental cube located in Inazuma's Watasumi Island.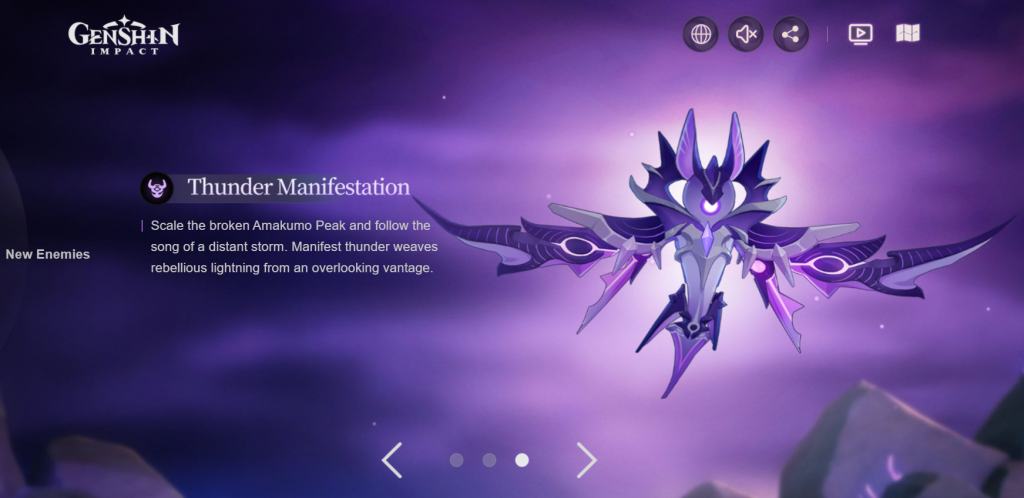 Image credit: Mihoyo
Thunder Manifestation. This Electro creature is a new typical boss lurking in Amakumo Peak in Inazuma.
Version Events

Image credit: Mihoyo
Lunar Realm. This new event lets you go fishing! It features seven fishing missions, complete with a special fishing training. Complete the fishing missions to obtain the event-exclusive fishing rod.
Hyakunin Ikki. This is a free-for-all fighting tournament held in Inazuma where mortals and monsters can show their combat skills by defeating enemies. It involves tag teams of two characters. Numerous rewards await when you reach a specified high score.
Spectral Secrets. Participate in commissions facilitated by Katheryne in Inazuma City to learn more about the elemental life forms known as Specters.
Moonlight Merriment

Image credit: Mihoyo
This event comprises of different quests. Travelers can participate in Moonchase Tales. 
They can also join the Moonlight Seeker to collect Moonchase Charms and Mystmoon Chests to earn rewards, including the event-exclusive claymore, Luxurious Sea-Lord.
In Trail of Delicacies, players must follow three Trails and defeat enemies to earn attractive rewards.

Don't forget to top up Genesis Crystals for Genshin Impact on Codashop. It's faster and easier, with plenty of convenient payment methods available.