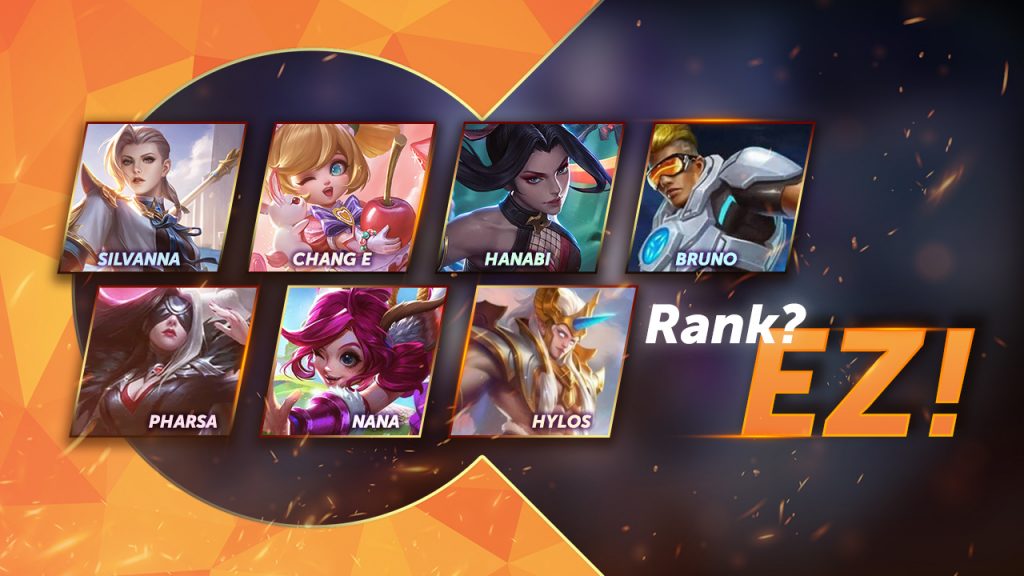 A month into Mobile Legends' Season 20, what rank have you reached so far? If you're still stuck in Epic and your daily grind is not helping at all, maybe it's time you consider changing your main hero. Push for Mythic with these easy-to-use and relevant heroes to get you out of the slump.
Nana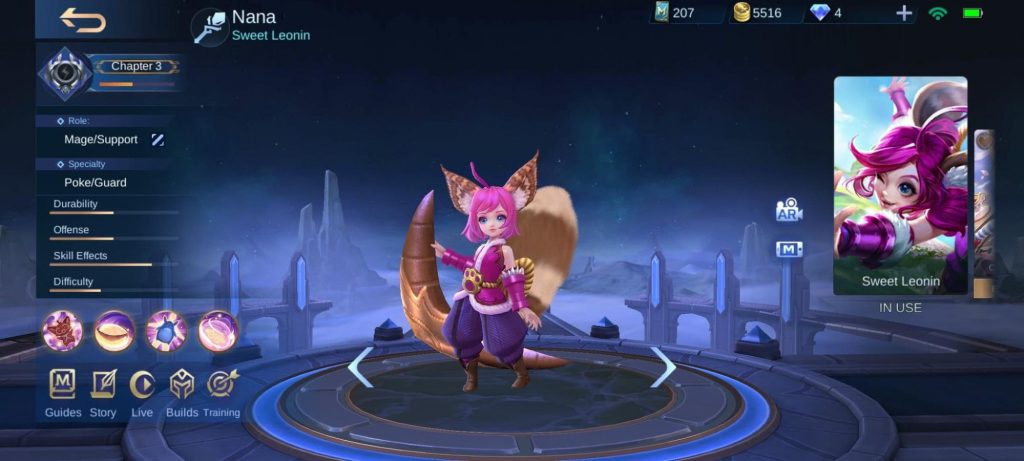 Simple and fuss-free. Nana is a trusty mage/support that gets the job done! If you're having a hard time surviving ganks or 1on1s, Nana's passive can save you. Molina's Blessing gives an 'extra life' by granting extra movement speed when taking fatal damage — just enough to help you escape alive. 
Molina is also infuriating, especially for melee and agile heroes like Fanny and Gusion. Its CC effect is very annoying and can easily frustrate enemies from a distance. You can combine the short cooldown and skill spam to push forward. Her Ultimate also has good burst damage and has stun effect. With good mastery, Nana can give you a leg up in critical team fights.
Hanabi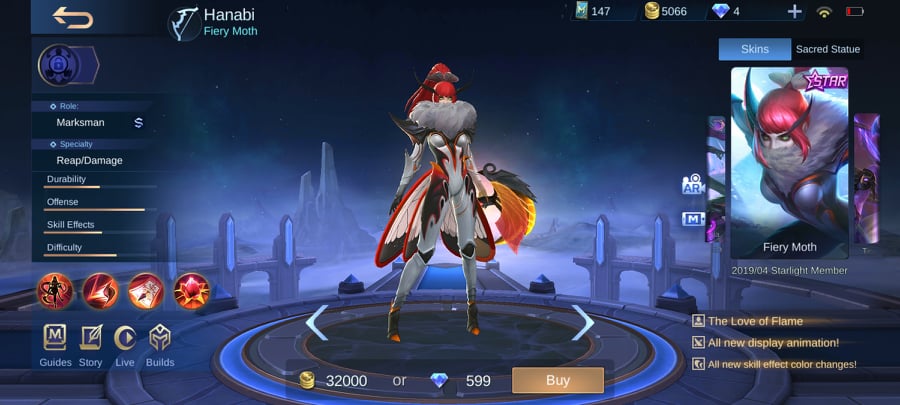 Did someone call for late-game heroics? Better put Hanabi as your priority marksman to help you snatch important rank wins. Hanabi's skills are easy, effective, and team-oriented. Her first skill is annoying and efficient, and can deal damage on multiple enemies nearby with its bouncing effect. If the opposing team is built on CC with a tanky frontline, Hanabi is the perfect counter.
During late game, her relentless attack speed spells the difference. Spam her skills to wreak havoc and time her ultimate to damage and immobilize enemies. With faster attacks and good positioning, you can easily wipe out foes in a team fight, even the tankiest of them all.
Silvanna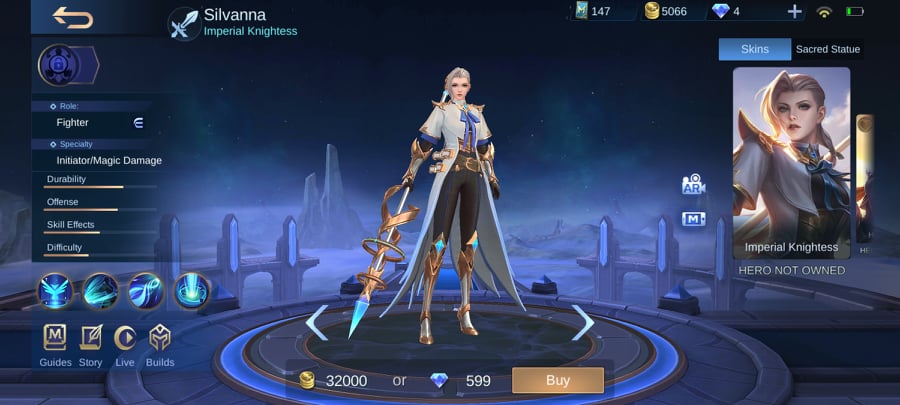 If you're pushing for the upper tier, you need a reliable and rugged hero to survive long and rough clashes. Silvanna is one of the most formidable fighters to help you get the win. She's flexible in the offlane position and can stand her ground. Many players pick her in ranked games because she can take down core heroes single handedly.
You can also play her as your tank — Silvanna can efficiently set up team fights and trap carries with her Imperial Justice. Enemies are lucky to escape alive if they get caught. Moreover, what makes Silvanna ideal for more players is her longevity in extended team fights with excellent regen.
Pharsa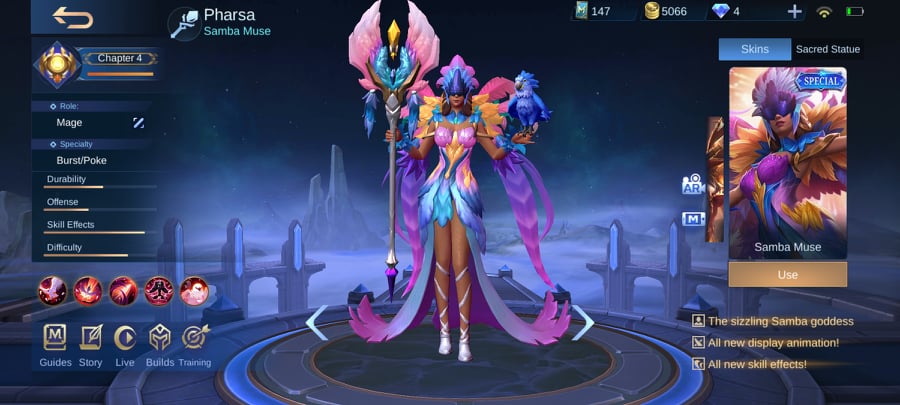 Pharsa will be relevant no matter what the meta is. She is one of those heroes that's easy to use and can dominate team fights. Pharsa's insane long-range skills enable her to harass enemies from a safe distance. The sound of her Ultimate alone is enough to scare enemies. Moreover, the damage from her 'magic bombs' is so heavy that only a few can survive (beware squishy heroes!).
Pharsa is gifted with a special skill that transforms her into a mist around Verri, allowing her to fly around obstacles and escape a potential ambush. Use simple skill combinations to dominate like Skill 1 (to mark enemies) + Skill 2 (to stun). Leave the rest to your teammates to finish the job.
Bruno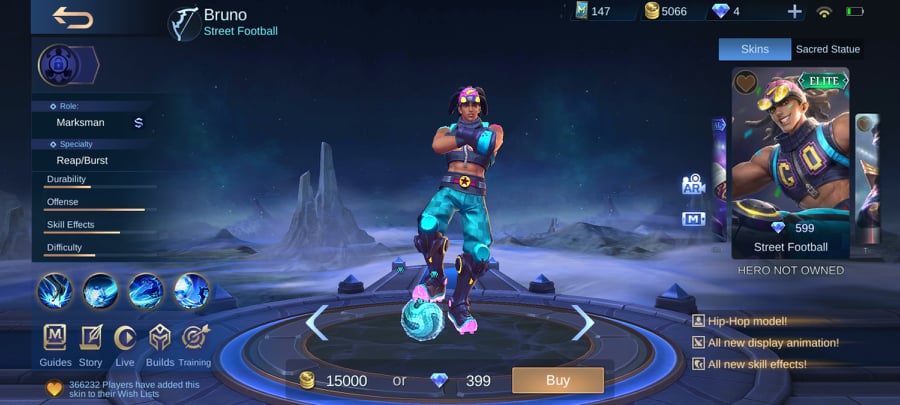 Bruno is on target. It's easy to utilize this marksman to dominate in ranked games with his high attack speed and huge critical damage. All you have to do is farm in peace (get a jungling item) and come late game, you have a mean damage machine hungry for savage!
Work on increasing his physical attacks and you'll have no trouble taking down enemies. Get essential items like Berserker's Fury and Scarlet Phantom in your build. Though being a marksman is one of the hardest roles because teammates rely on you to carry the team, Bruno can easily rule by safe distancing then bully enemies by reducing their defenses with his Ultimate.
Chang'e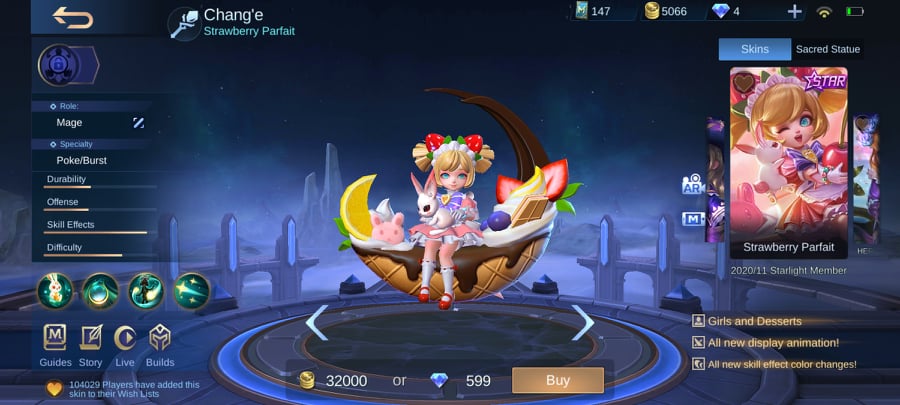 Never underestimate this cute mage. Chang'e can deal tremendous magic damage from afar, melt tanks, and even one-shot squishy heroes. It's fairly easy to use her as your main, all you have to do is to look for a safe distance during team fights and activate your skills (Meteor Shower) to rain damage on multiple enemies.
She can do great damage in the early game and can also steal enemy farms using her Ultimate. Learn to time her Crescent Moon to get extra damage on her basic attacks, gain a shield, and increase movement speed.
*Special Mention: Hylos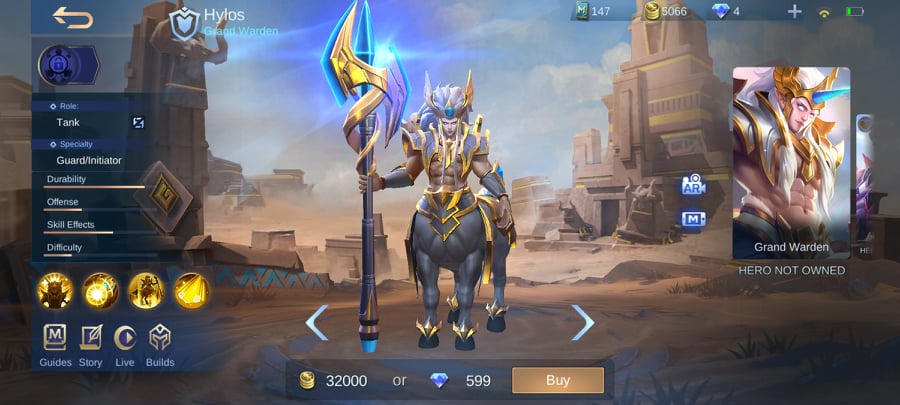 For tank users who want to improve their ranks, Hylos is a great option. He is easy to use, has a vast health pool, and is also a great initiator. By activating his Ring of Punishment, you can easily create continuous AOE damage around him. 
Defense-wise, Hylos can be very tanky in late game. He can endure longer team fights with the regen from his Ultimate, while his passive greatly enhances his HP. His teammates can also benefit from his ultimate with increased movement speed and can take advantage of it to catch fleeing enemies or escape an ambush.
Who's your go-to hero to help you rank up in Mobile Legends? Share your main with us on Codaclub Community, it's our newest forum where you can meet and share experiences with fellow Codashop gamers!

Don't forget to top up on your Mobile Legends Diamonds only at Codashop. We guarantee faster and more convenient top-ups so you can enjoy a hassle-free gaming experience.