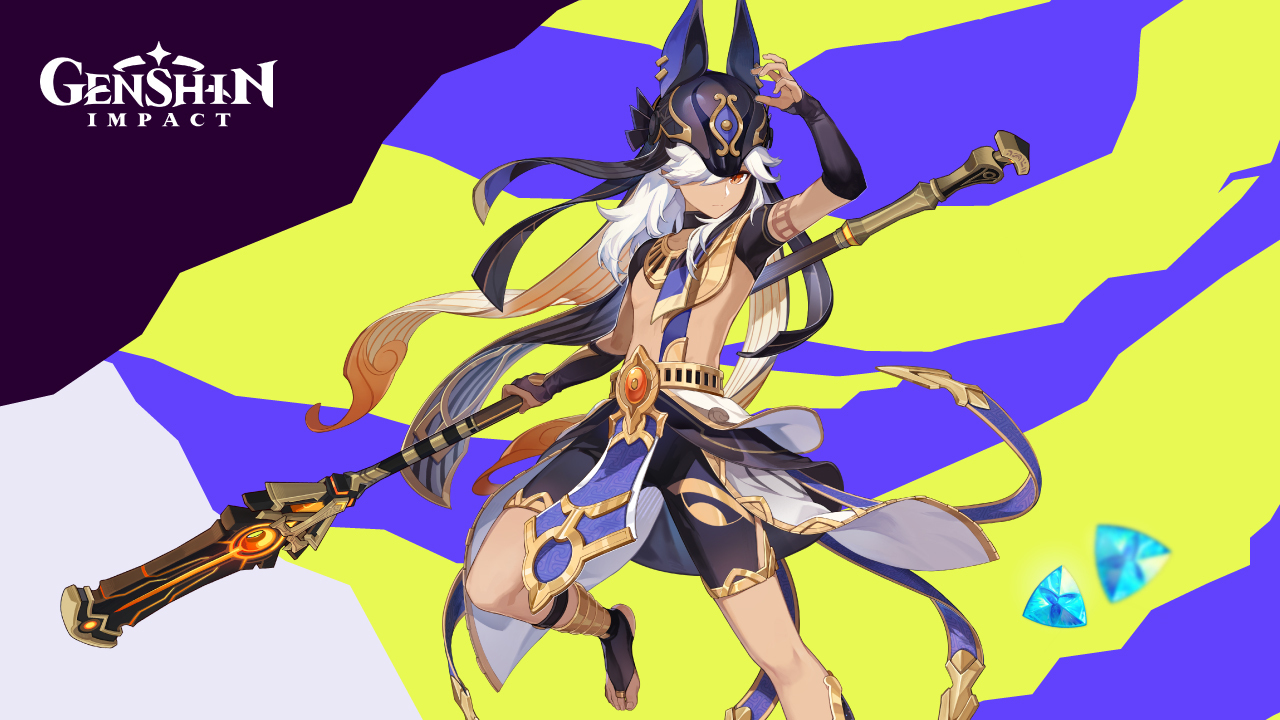 If you're a fan of Genshin Impact, you've probably heard about Cyno, the new five-star Electro Polearm General of Sumeru Akademiya. The new update had many players  thrilled to reach Cyno's full potential and explore the vast region of Sumeru. But the key to Cyno's Ascencion may not be as easy as you think. You will need to farm tenacious beetles lurking in the desert of Sumeru to help him level up.
This guide is designed for both beginner and experienced Genshin Impact players. Whether you're just starting out in the game or playing for a while, this guide will help you farm for Scarabs more efficiently. So, if you're ready to learn everything you need to know about Genshin Impact Scarab farming, let's get started!
What are Scarabs?
Scarabs in Genshin Impact are the local specialty of Sumeru. They are dung beetles covered in gold pattern associated with ancient ruins. They are hard to find because their colors blend easily with sand dunes or cavernous floors. They also disappear when you accidentally hit them. Farming Scarabs can be challenging and a bit annoying because you need to leave the area for them to resurface.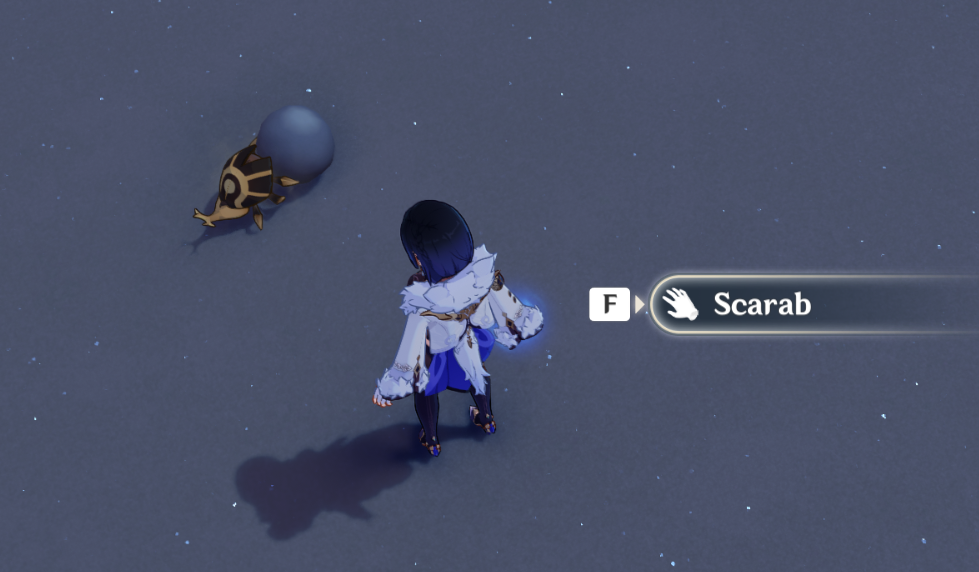 Image by Pavseh
How to farm Scarabs?
Farming Scarab is a bit tricky because knowing the cheeky nature of these beetles, they immediately vanish in the sand when you accidentally hit them. The best way to farm Scarabs is to grab them as quickly as possible and teleport to the nearest waypoint and do this repeatedly. In this quest, you probably want to ask for a helping hand from some of your buddies to get more of them because these Scarabs will respawn after two days after you looted them. 
The best way to determine if there are Scarabs nearby is to keep an eye on a sandball. You can usually see them rolling their sand ball and moving in a circular motion.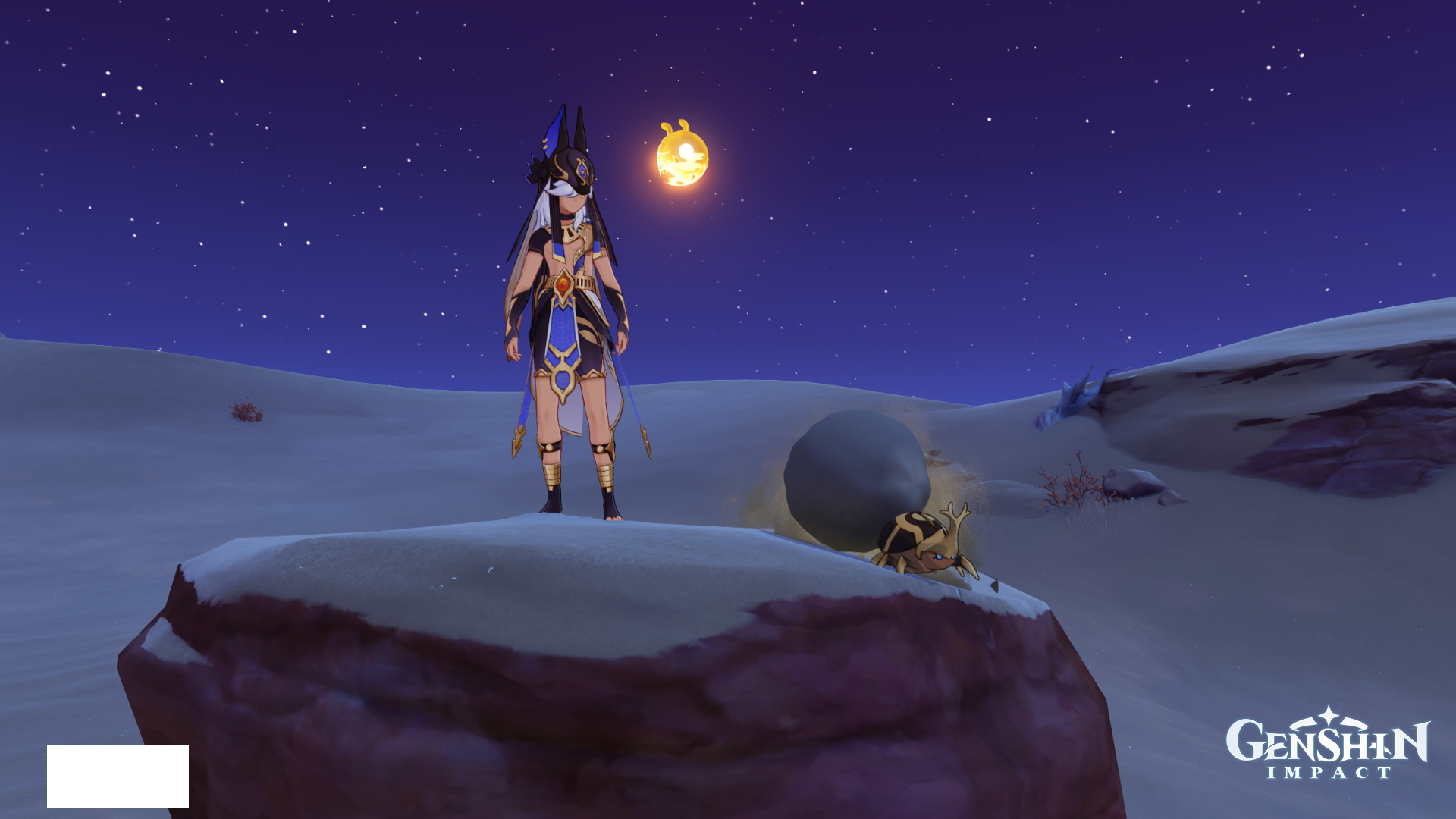 Image by Pavseh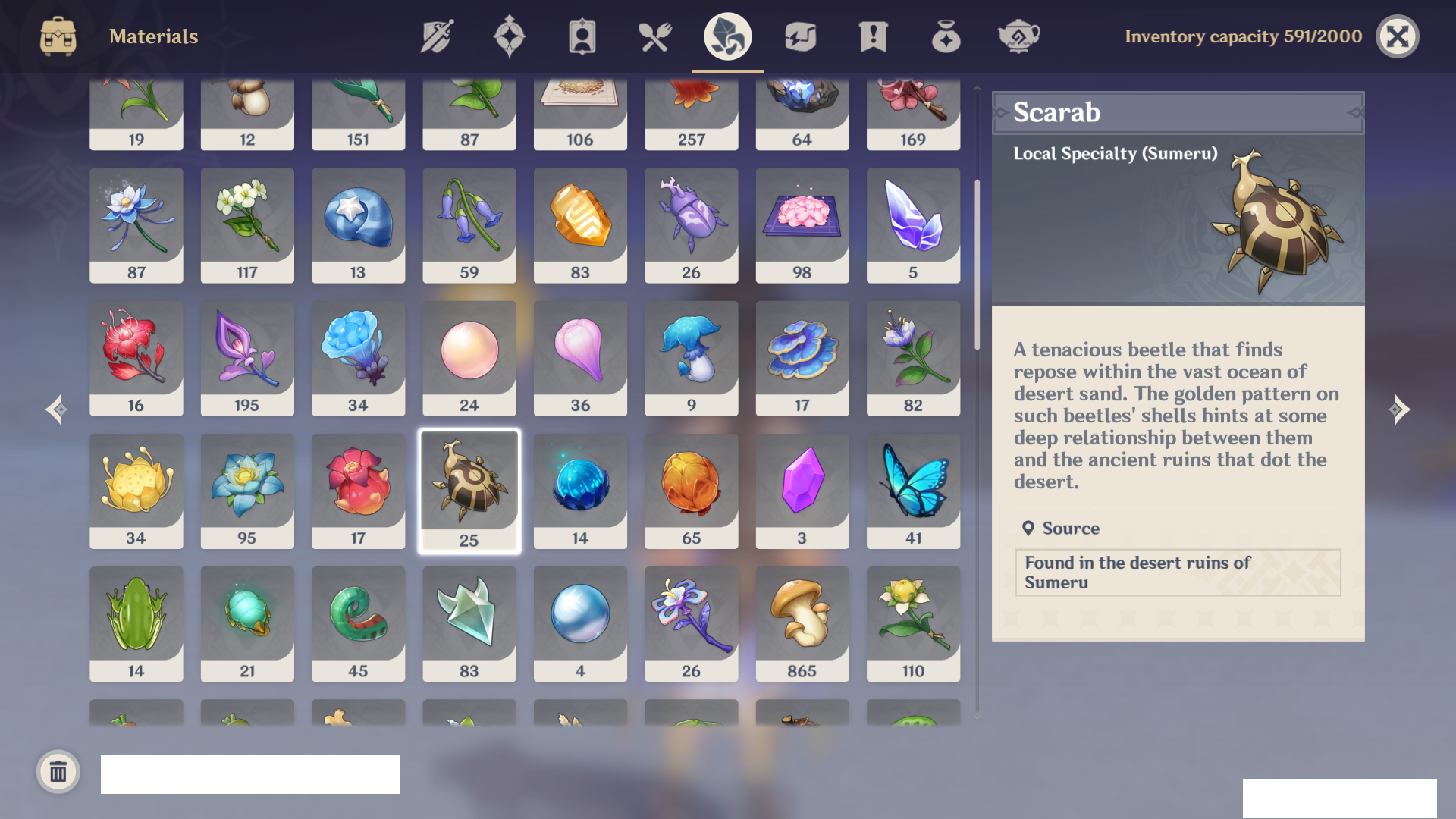 Image by Pavseh
Where to find Scarabs in Genshin Impact?

Inside the Mausoleum of King Deshret is one of the best spots to farm Scarabs. You must complete the "Golden Slumber" and "Old Notes and New Friends" World Quest series by going to Auru Village and talking to Bonifaz.
In farming Scarab, you need to find the nearest travel point and farm the Scarabs nearby rather than wasting your time roaming all over the desert and pointlessly searching for these bugs. These are the routes you can follow.
Aaru Village

Dune of Elusion

Sobek Oasis

Dar al-Shifa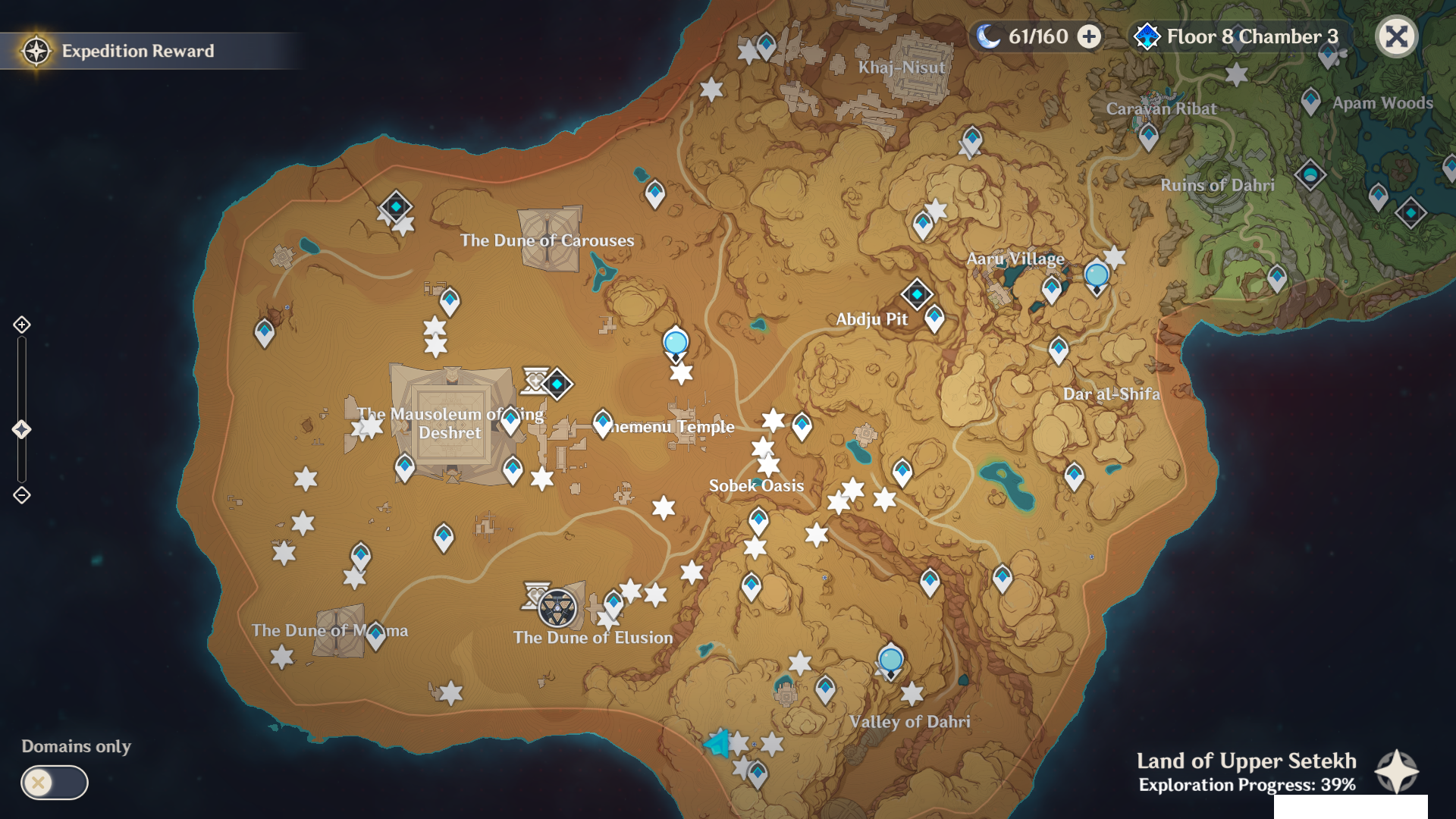 Image by Pavseh
Mausoleum of King Deshret: Opet Hall
After you finish the Golden Slumber Quest, Teleport to Mausoleum of King Deshret. Reach the steps of Opet Hall, and you can see three on the left and one on the right of your way. 
Mausoleum of King Deshret: Southwest
You need to use the southwest fast travel point. There are two Scarabs crawling on the ground, the other one underneath the dust pile and the last one inside the temple. 
Aaru Village
Go to Aaru Village and proceed to the temple behind Candace's house. A kid named Nawaz will approach you. Talk to him, and he'll hand over some of the materials.
Dune of Elusion and Valley of Dahri
You can find the first one on a pillar behind the teleporter. The others are on a rock formation, the nearby sand dune, and a flat stone beyond the camp.
Northeast: Khaj-Nisut
You can find four Scarabs on your way going west from the fast travel point in Khaj-Nisut. The other two would be on your way to the fortress and on a ridge beyond that.
Don't forget to top up Genesis Crystals for Genshin Impact only at Codashop. It's easier and faster, with plenty of safe and convenient payment methods available.