Anyone ordered Japanese takeouts? 🍣🍣🍣
Plan Bermuda is the talk of the town! Recently, Garena has teased a collaboration with the hit Spanish show "Money Heist" on Netflix also known as La Casa de Papel. "Plan Bermuda" introduces a full in-game takeover, a new four-on-four game mode, and a fresh collection of classic outfits inspired by the Money Heist TV show.
But before the release, let's have a chat about the Sushi Menace Elite Pass!
What's new in Free Fire's latest Elite Pass 27: Sushi Menace
So what are the umami rewards available?
The elite pass doesn't just put sushi on the menu. There are lots of skins and backpacks, some of which include special effects. Here are some of the sushi themed rewards:
Sashimi slasher bundle skin (male)
Ramen slayer bundle skin (female)
Sashimi boat backpack skin
Salmon surfer skin
Sushi Menace grenade skin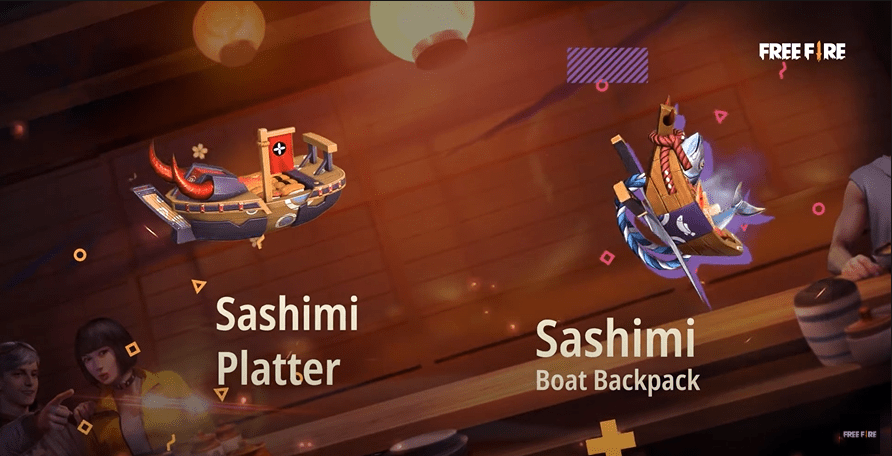 Introducing Taku and Shiori
The latest EP features Taku and Shiori, owners of the House of Knives, a restaurant where two opposing Mafia factions have agreed to meet. With an ongoing truce between them, their focus shifts to toppling the corrupt government. Depending on how this meeting unfolds, they could either continue to work together or return to being sworn enemies.
During working hours, Taku and Shiori enjoy practicing their martial arts while slicing, preparing and serving meals to many hungry customers. At night, the pair shift gears and become bounty hunters known as the Sushi Menace.
How to Pre-Order Free Fire S27 Sushi Menace Elite Pass
Go to Codashop website
Select the Garena Shells you wish to purchase
Choose your desired payment method and complete purchase
Go to Official Garena Redeem Site, select Free Fire and log in using your game account to redeem
4 simple steps to purchase the latest EP! Get yours now 🔥