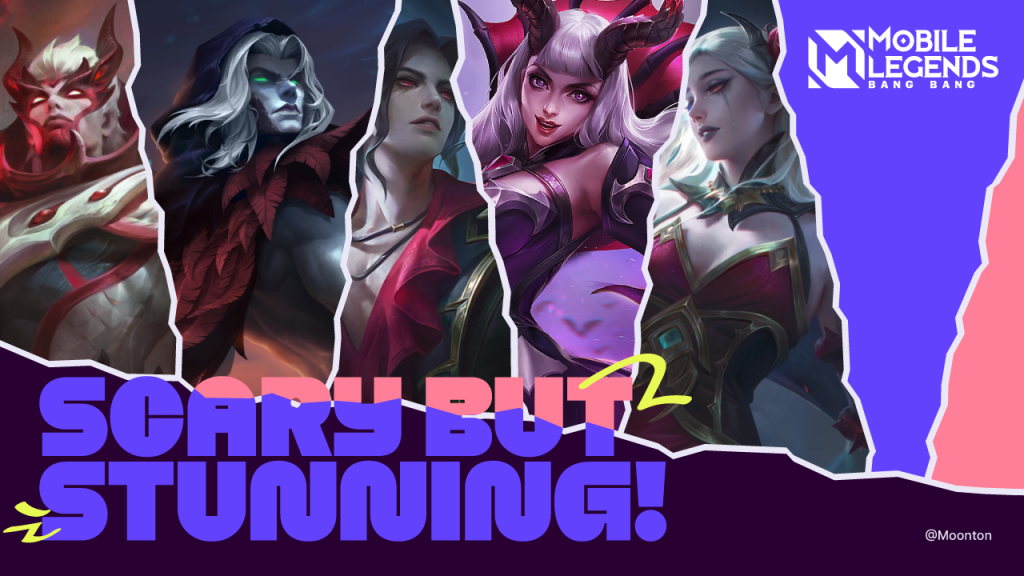 With Halloween creeping in, these Mobile Legends heroes make the scary look beautiful.
Halloween is when we celebrate the spooks. This year, let's take a break from the usual scary stuff and try 'scary gorgeous' instead. To better understand what we mean, we're spotlighting several Mobile Legends heroes with the perfect combination of sinister and stunning. From the most frightening fighters to merciless mages, here are five MLBB Heroes that look scarily gorgeous.
Cecilion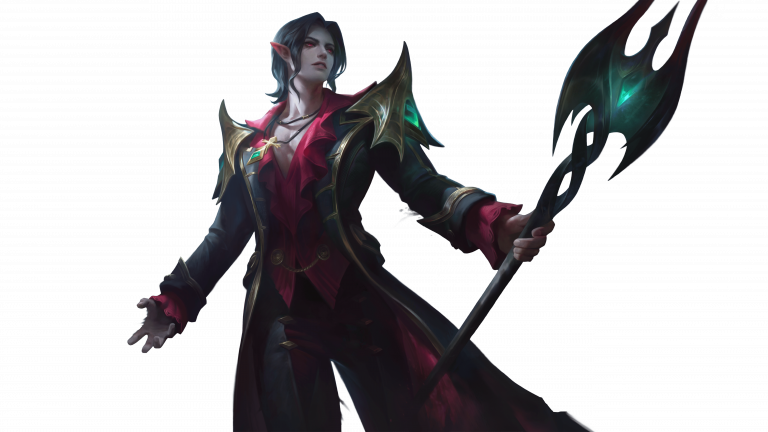 Starting the list is the mage with a romantic-sounding alias: Embrace of Night — Cecilion. Do not be deceived by the sound of his sweet name or his looks; he can unleash a swarm of bats and Sanguine Claws to suck you dry. Although loaded with scary skills, Cecilion remains handsome with his majestic stance. His blood-red eyes and pretty face are his assets. Are you up for an interview with the vampire (mage)?
Carmilla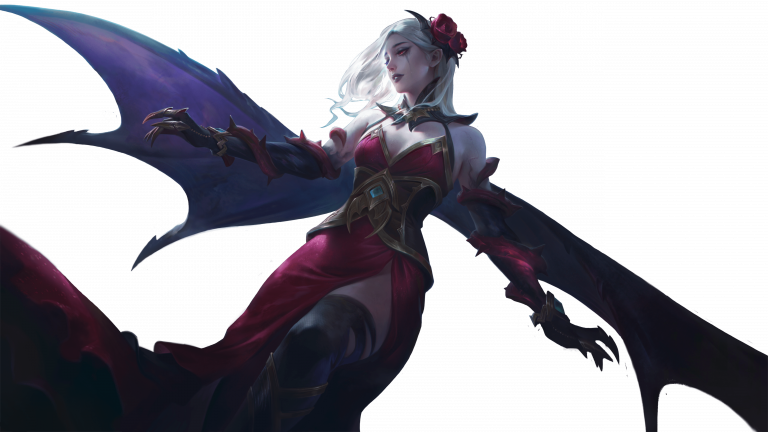 Cecilion's inclusion in the top 5 wouldn't be complete without his lady love. Carmilla is a chilling support figure that lurks in the bushes to stun enemies with Vampire Pact to steal their bearings. For the ultimate horror, Cecilion transforms her into a Vermil Shadow. As a former human, Carmilla exudes elegant beauty with her beautiful face and fading-red iris.
Faramis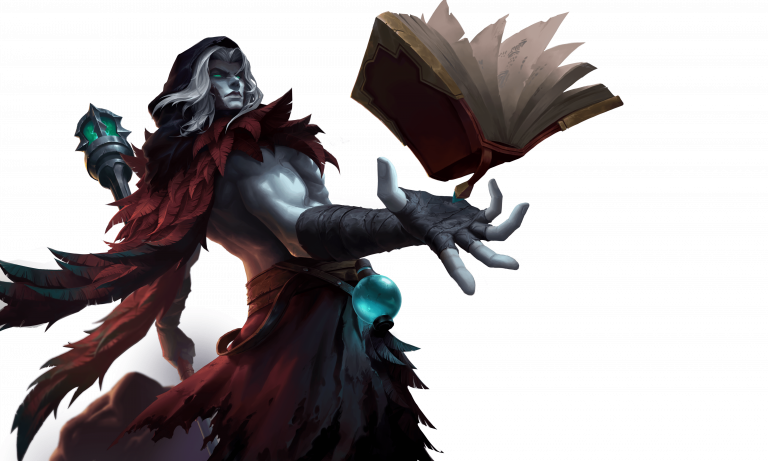 Calling the unheralded alchemist Faramis scary is an understatement. Wait till he dies, resurrects himself (and his allies) into ghostly figures, and starts whacking the living enemies to their demise. It's spine-tingling! In Shadow State, he moves ghastly like there's no escape from the horror. But beyond all this (and his sinister voice), Faramis is your mighty and athletic, pretty boy. Check out those green eyes too!
Alice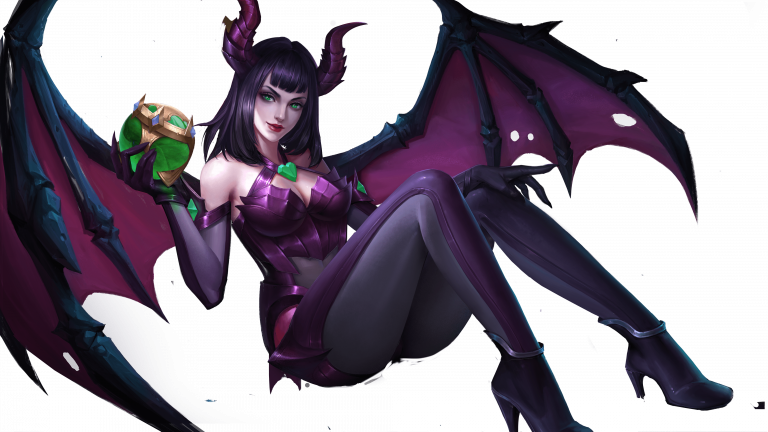 As the 'Queen of Apocalypse,' the title alone gives us the shivers! Staying true to her famous line, you will need to 'watch your back' when she's around. You don't want to be sucked in her Blood Awe and waste away. Alice may have horns and a frightening set of wings, but her face remains beautiful. Her smooth-flowing locks add beauty points to her pinup model poise. Befriend or bewitched; it's all up to you.
Yu Zhong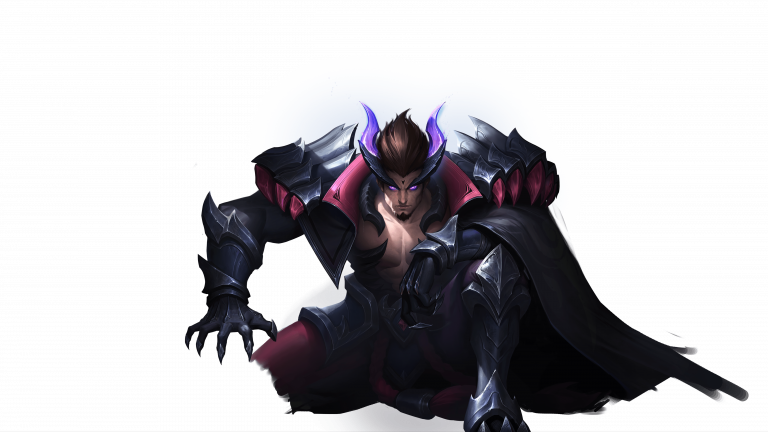 Finally, we have the Black Fierce DragonYu Zhong. Enough of werewolves, humanoid dragons, are in! 's gaze is enough to scare us away; what more when he decides to transform. So don't make him mad (he won't turn green, break out of his clothes and Hulk-Smash you to death). He morphs into an enormous dragon and pushes you to the brink of extinction. 'Normal' looks aside, Yu Zhong's fierce demeanor is attractive. His eyebrows (or dragon scales, maybe?) are a sight for sore eyes. Ask him to watch How to Train your Dragon, and you might earn a handsome new friend. 
Don't forget to top up on your Mobile Legends Diamonds only at Codashop. We guarantee faster and more convenient top-ups so you can enjoy a hassle-free gaming experience.