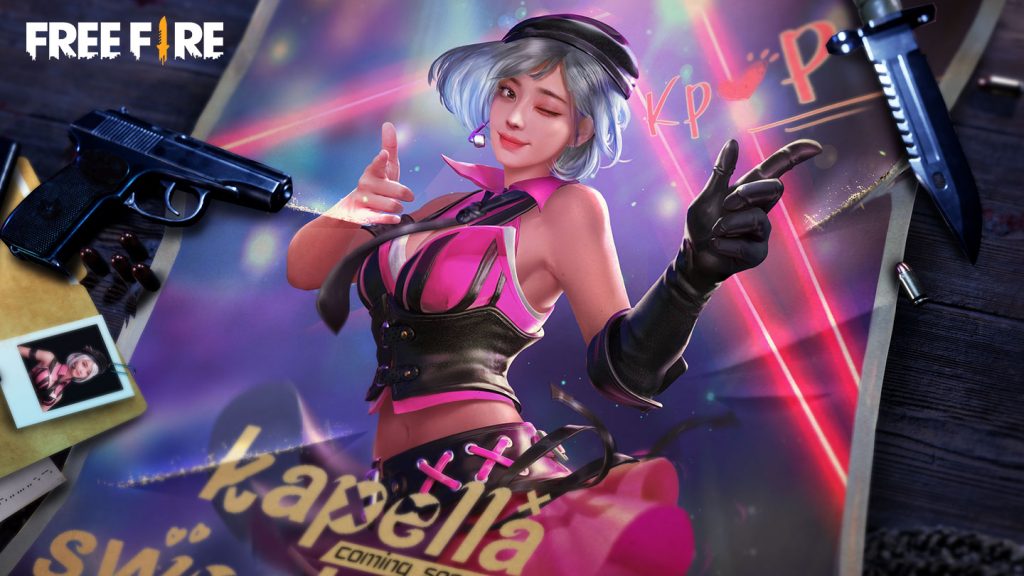 IGNs or In-Game Names are considered one of the most unique elements that represent a gamer. It can range from cute to intimidating, weird to popular, long and at times, lazy. Given the millions of players around the world, there will be instances that you'll find issues regarding usage of similar names — "That name is already taken". 
Luckily, some developers have allowed unique characters as part of the name to make it easier and more interesting for players. For Free Fire, players can use a wide range of special characters to craft their IGNs, and in this post, we'll teach you how to make yours flashy and stylish.
Think of a term that best describes your name
A good way to start is to come up with terms that best describe your persona or playstyle. Usually, players choose from the following concepts: animals (Tiger, Dragon), adjectives (The Proud, Mr. Courage), nouns (General Sniper, The Assassin), and preferences (Relentless – idea from Magnum Uzi being rapid-fire). Using your favourite character names based on movies, tv series, or even in games also work.
If you want to be more distinctive, we suggest using anagrams (e.g. Video Game = Give A Demo). You can also be more playful by mixing lower and upper case letters or make it alphanumeric (replace O with zero (0) or "I" for one). You can combine it with special characters and in some cases CSS for unique font styles if the game allows it (this usually depends on the max characters allowed).
If you've been a hardcore gamer for quite a long time, chances are you already have your signature IGN. Registering for a new game will likely be a breeze for you.
Styling your Free Fire Name
If your goal is to stand out from among the battle royale crowd in Free Fire, a good tip is to style your name by changing the letters to other fonts or similarly looking symbols. For starters, you can refer to Toptal Designers to help you generate a unique name. We tried creating a sample for "Dragon" and the clever in us came up with: ※ʢ ÐȑȁȢɸɲ ʡ※ to make it appear mythical with some insignia effect to it.
You can also use an IGN Generator to do the trick. A good suggestion is via Nick Finder Free Fire. You can simply copy a top-rated design and replace the name part with your preferred IGN or browse different designs by searching your IGN. It's pretty straight forward – just copy and paste.
Here Are Some Examples
꧁༺₦Ї₦ℑ₳༻꧂

༺ṅȏ༒ɢѧṃє༒ṅȏ༒ʟıғє༻

꧁☆☬κɪɴɢ☬☆꧂

︻╦̵̵͇̿̿̿̿╤─kïllér

꧁༒☬₣ℜøźєη•₣ℓα₥єֆ☬༒꧂

✞ঔৣ۝Ðivâgar۝ঔৣ✞

『ᴹᵛᴸ』•Ҟモれ乙Ö࿐

◥꧁དℭ℟Åℤ¥༒₭ÏḼḼ℥℟ཌ꧂◤

乂✰ɢuçí °ɢαͷɢ✰乂

꧁☆ⓏⒺ༒ⓊⓈ꧂

꧁༺J꙰O꙰K꙰E꙰R꙰༻꧂

☬ᶜᴿᴬᶻᵞkíllєr☬

༺Leͥgeͣnͫd༻ᴳᵒᵈ

ঔৣ۝O²κɪɴɢ࿐۝ঔৣ

✞ঔৣ۝Gh𐍉ຮtຮ۝ঔৣ✞
However, you need to take note that using a name generator with its array of flamboyant symbols may not be recognized by iOS devices (symbols appear as question marks) compared to PC and Android users.
Conclusion
Creating a unique Free Fire name might require some good old effort and can be time-consuming, but remember that your name is the legacy you leave in the game. Don't be hesitant to spend time thinking about it, especially if you plan to invest more in that account (resources and other in-game investments). Just keep in mind that if you're keeping it snazzy, you also have to be careful to remember each character and symbol exactly. This will be vital when you need to type your name when topping up for credits.
Planning to do a name change in your Free Fire account? You can easily top up on FF Diamonds on Codashop. It's safe and convenient with no credit card or passwords required.