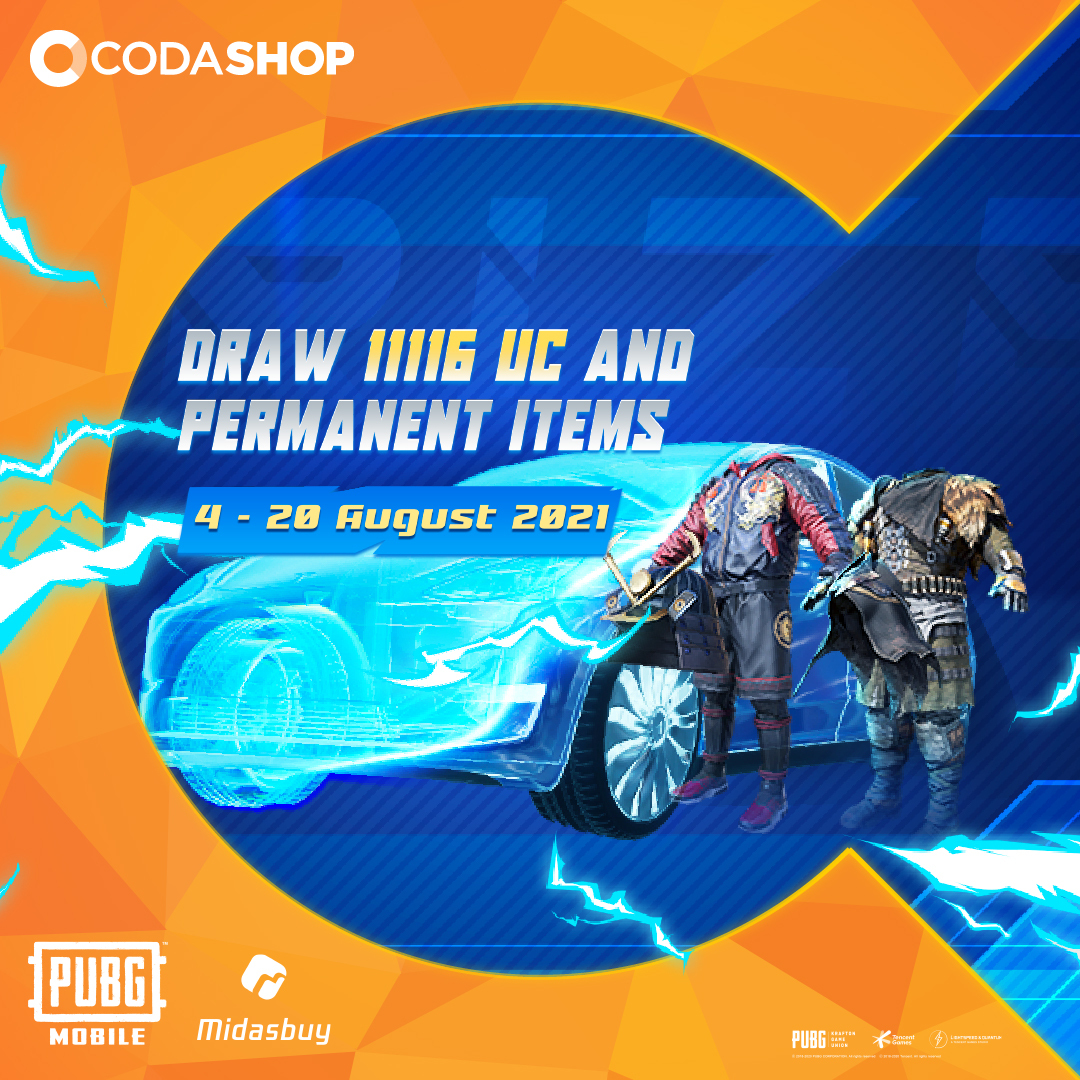 Win PUBG Mobile UC And Permanent Items
It's your chance, PUBG Mobile players! Get draw chances and stand a chance to win up to 11,116 UC and permanent skins from 4 – 20 August 2021 🔥
Terms & Conditions 
Earning Draw Chances
– During the event period, you can get draw chances by making purchases via bank card or e-wallet. Only purchases made with the Permanent Outfits and UC logo as shown in the images will grant draw chances. Each Midasbuy account can receive up to 30 draw chances from making purchases.
– Every 200 UC purchased grants a draw chance. Only the base UC directly purchased will be calculated, any additional gifted/bonus UC received will not count. For example, in the image below, the UC in the white frame is valid, while the UC in the yellow frame is not.
– Each account (Player ID) can get a maximum of 60 draw chances when making purchases via event-eligible methods.
Prize Distribution
– UC rewards will be sent directly to the UC balance of the corresponding Player ID.
– Items and outfit rewards will be sent to the in-game mail box of the corresponding Player ID.
– Please log in to the game after getting draw rewards to check if they have been received.
 Midasbuy reserves the right of final interpretation regarding the event rewards and rules.