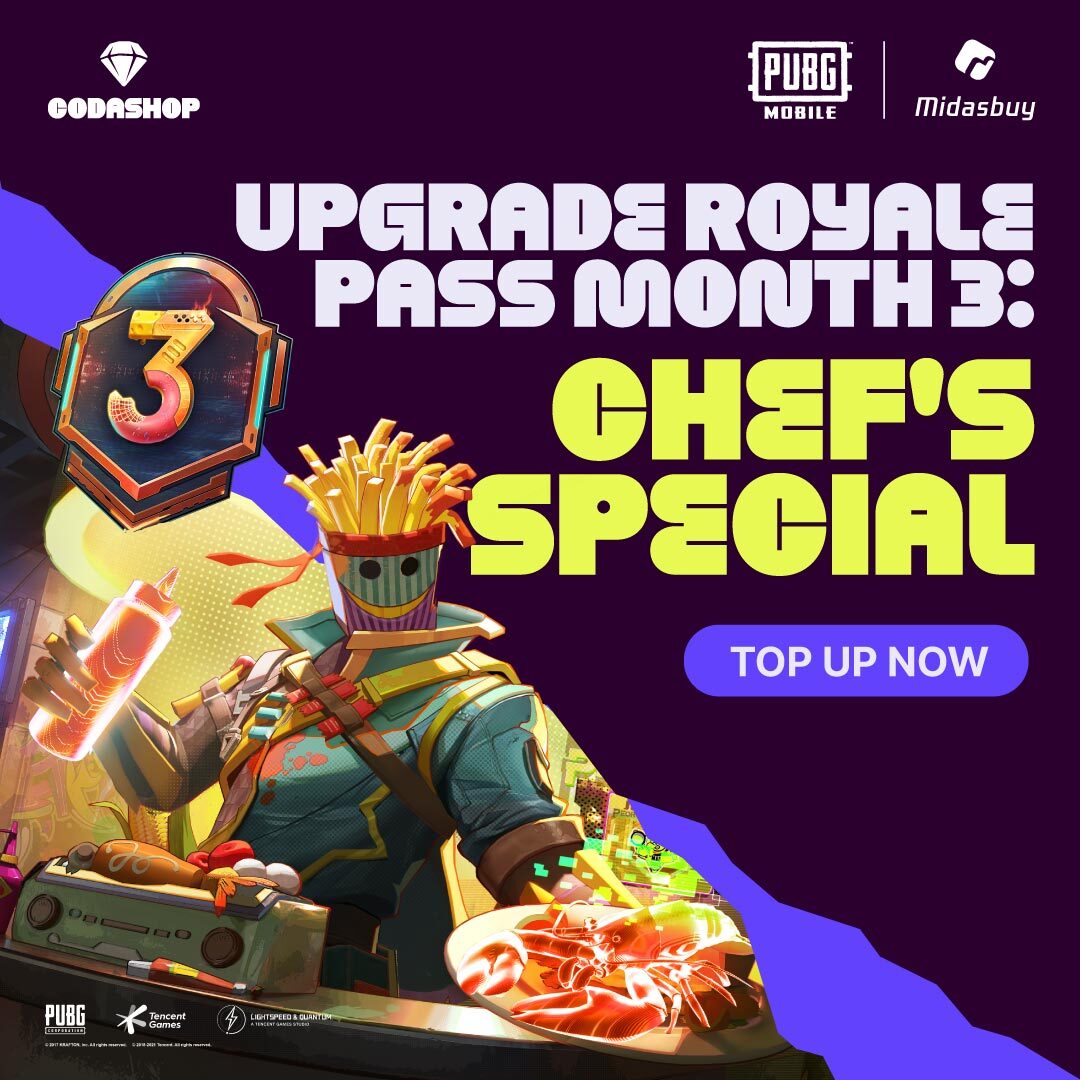 Upgrade PUBG Mobile Royale Pass M3: Chef's Special on Codashop!
Hi Codashoppers! IT'S TIME FOR AN UPGRADE 🆙 Purchase Royale Pass Month 3, Chef's Special on #Codashop and order a full course meal now 👩🏼‍🍳 A reminder, the new Royale Pass system is monthly, cheaper, and filled with more rewards!
Royale Pass Split System
Price adjustments: Adjusted the price of the ordinary RP to 360 UC and the price of the Elite RP to 960 UC (1,200 extra points). Players who get the new RP for the first time can collect Vouchers (60-360 UC) and can get a Voucher (60-360 UC) for the next RP for free after reaching rank 30 in the current RP.
Rank reduction: Adjusted the maximum rank to 50 without changing the quality of rewards. Reach rank 50 to get a Mythic Set, and get a Legendary Firearm and Set at Rank.
Extra rewards: Players can collect free rewards whenever they gain RP Ranks. Reach a high rank to get a Voucher (60 UC) for the next season and an extra set for free.
Mission adjustments: Shortened the duration of RP challenge missions from 8 weeks to 4 weeks, reducing the game time requirements of RP at the same time.
Top up PUBG Mobile UC on Codashop to enjoy bonus UC now. Time for a CHICKEN DINNER!