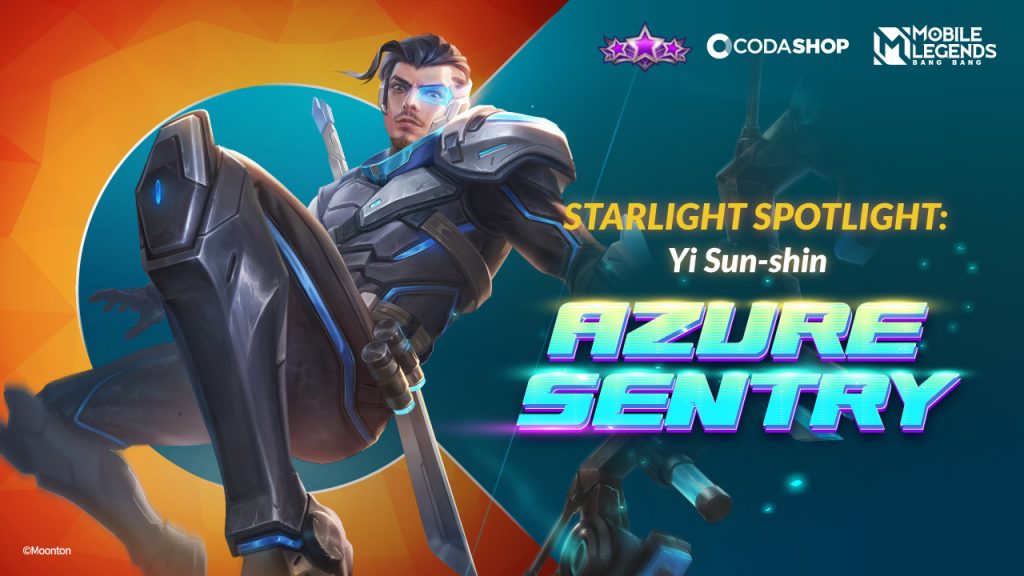 Yi Sun-shin mains, your favorite marksman sets the tone this May with his new mech-themed skin Azure Sentry. Let's review how this new skin compares to his previous models plus the other cool perks included in this month's Starlight bundle.
Skin Design
The display model for Azure Sentry gives the Paenlong Legend a futuristic look. It features a streamlined black and blue armor complete with a cyborg monocle. The new skin also turns Yi Sun Shin's weapons into a mechanical bow and arrow and glaive.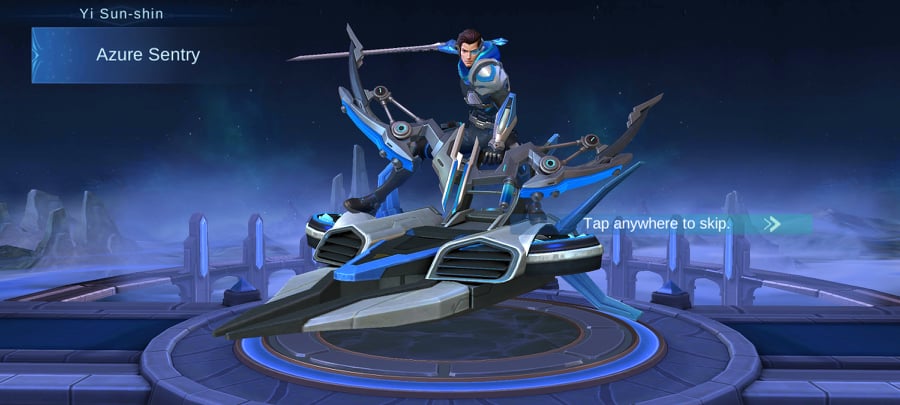 Perhaps the biggest attraction of Yi Sun-shin's new skin is the transformation of his legendary turtle ship. It now looks like a cutting-edge glider with purple thrusters that match his entire appearance (it's smaller compared to his elite skin). One thing that's missing though is the revamp of the base which retains its turtle ship form. Design-wise, the overall look of this skin is nice. If you missed out on his rare Collector Skin Lone Destructor, the Azure Sentry is an excellent alternative.
Skill Effects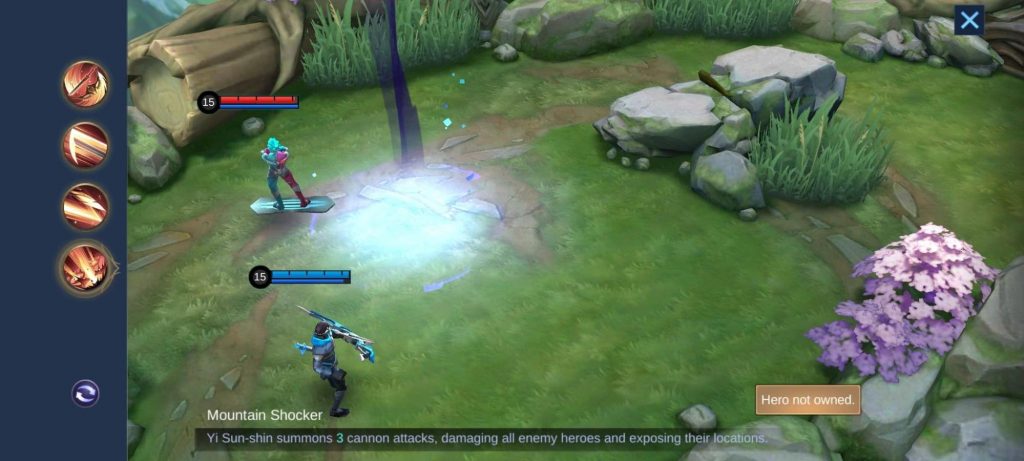 As for the skill effects, we dig his ultimate (Mountain Shocker) featuring cybernetic laser beams raining down on enemies. We think it's the biggest visual upgrade for Azure Sentry. Both his weapons sports streaks of blue which looks ultra-modern. If you notice his passive, his bow even shines when Heavenly Vow is ready.
Other Perks
Want more for your YSS? Purchase this month's Starlight to receive the following plus some other cool items: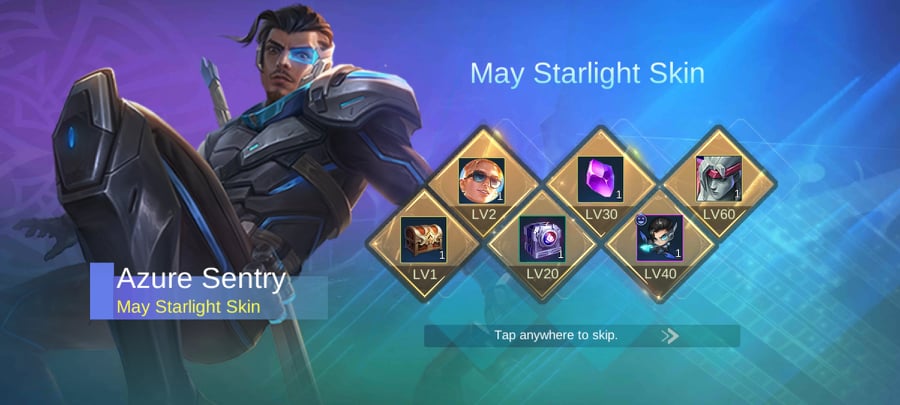 Painted Skin of Claude's Chill Summer (Level 2).

*Note: You need to own the original skin before you can use the painted version.




Yi Sun-shin's exclusive battle emote "My arrows never miss". (Level 40)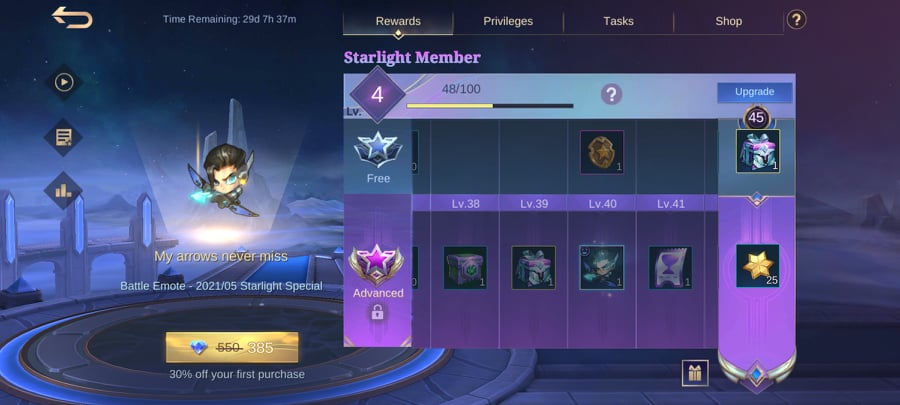 Yi Sun-shin's first sacred Statue "Chungmugong"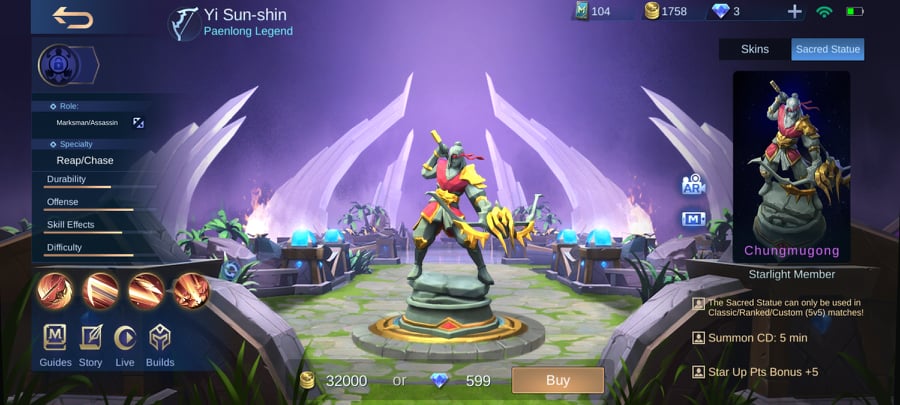 You can also choose from 4 other Starlight Skins namely: Selena's Double Identity, Grock's Iceland Golem, Valir's Dictator, and Hayabusa's Biological Weapon. You will also receive lots of cool items as you progress. You can check out this link to learn more about Starlight.
Need more diamonds to buy Starlight? Top up on your Mobile Legends Diamonds only at Codashop. We guarantee faster and more convenient top-ups so you can enjoy a hassle-free gaming experience.