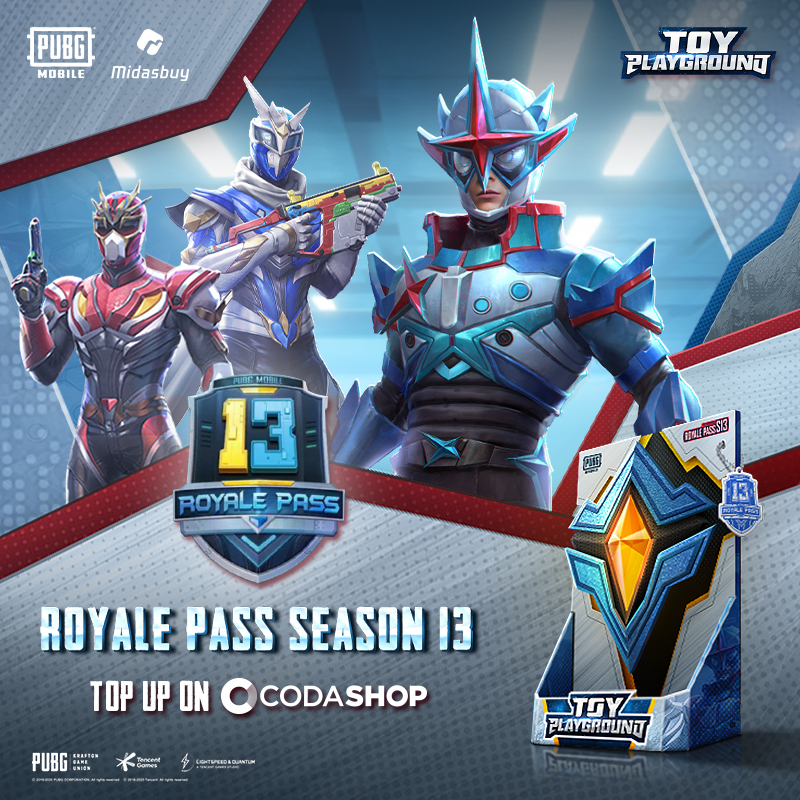 The wait is over, PUBG-ers! Beginning today, you can purchase the PUBG Mobile Season 13 Royale Pass, Toy Playground. In this season, reminisce your childhood with Lego themed colourful guns and character skins that look very much like Power Rangers' costumes.
It comes with a bunch of exclusive rewards, not just in the elite pass section but also for those having the free Royale Pass. All of the RP rewards can be unlocked by completing missions. If players buy the Royal Pass they will also get a choice of costume rewards that include Flash Superman and Lava Superman.
In addition, a brand new male character Andy will also introduced in the game. Andy will have his exclusive outfit and voice that says "I can make this gun talk". The new male character has the ability to increase the speed of drawing and holstering weapons.
Top up your UC now on Midasbuy here. Happy gaming!