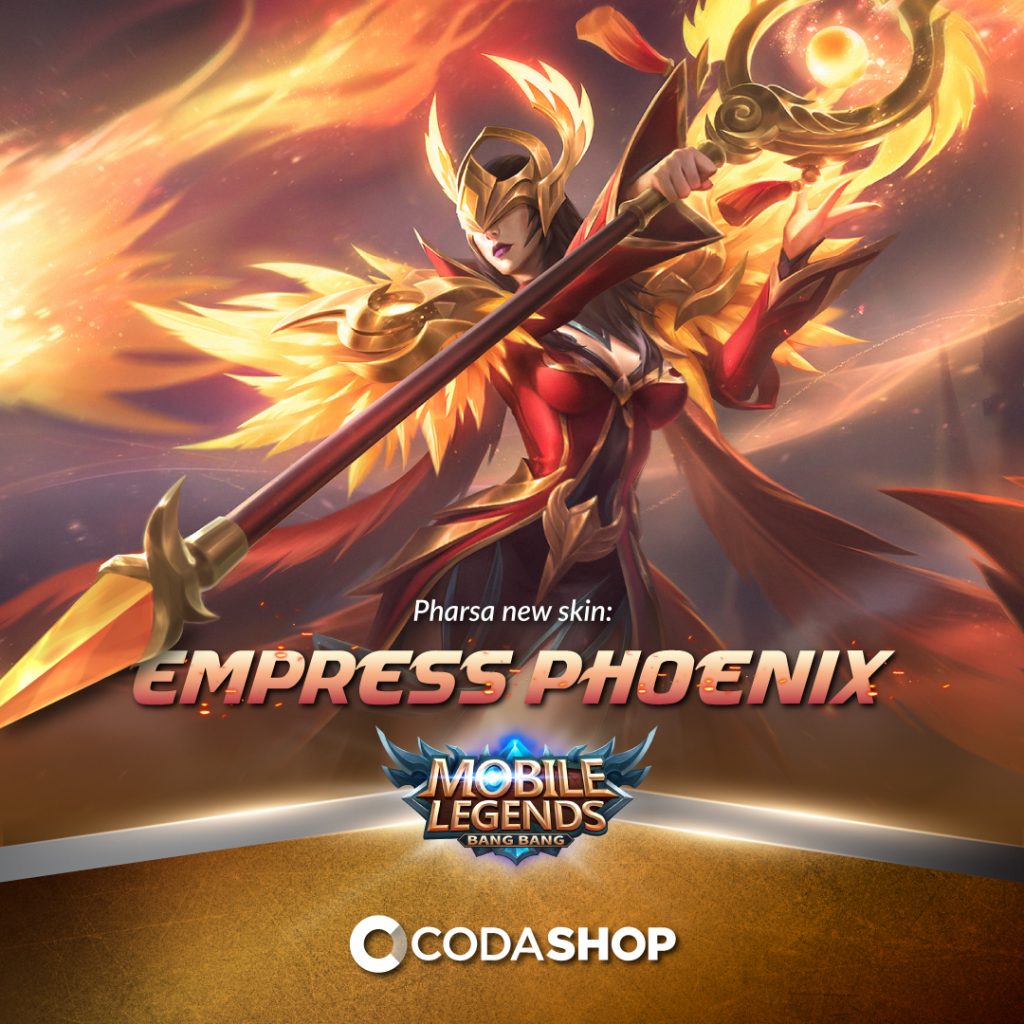 Rising from the ashes is Pharsa's new skin Empress Phoenix! The future definitely looks brighter for this fearless mage.
We were so used to seeing Pharsa in dark-themed skins, mirroring her dark past, her origin and her vengeance-seeking. This new epic skin is way different, with lots of yellow, orange, gold and scarlet hues. The skin looks like it came straight from the sun, bright and hopeful.
Her skill animation is also made more dramatic. Our favorite is the feathered air strike showing her outstretched wings and a halo to boot. Another is the Wings by Wings where she transforms into a phoenix, attacking the enemies with all her might.
Are you excited to add Empress Phoenix to your collection? Make sure you have enough diamonds, top up on Codashop now!