Awesome news just in! Witness a New Era as PUBG Mobile finally unveiled its Version 1.0 update. The latest version ushers in the highly-anticipated Erangel with fresh map elements, improved graphics, new game modes and more.
Welcome Revamped Erangel
The spotlight is on Erangel and its bold new look. This renowned and iconic map received a much-deserved overhaul with all-new visuals. Go through bunkers, tree trunks, trenches and other components that will surely challenge your gaming strategy. Large resource points including Mylta Power, Quarry and Prison have been remodeled. The Play Zone has more resource points available. Urban areas including buildings and shelters have been adjusted to facilitate better attacking and defense. You can now enter basements on some buildings and shoot through doors to enter.
Small Details, Big Upgrades
In-game graphics have been immensely improved to promote a more realistic battle experience. How does improvements like particle smoke, air blasts, muzzle flashes including the scope interaction add-on sound to you? True enough, an upgraded environment is also a welcome addition. The lighting system has been vastly enhanced to reflect a more vivid and realistic sky, terrain, water effect, and greenery.
New UX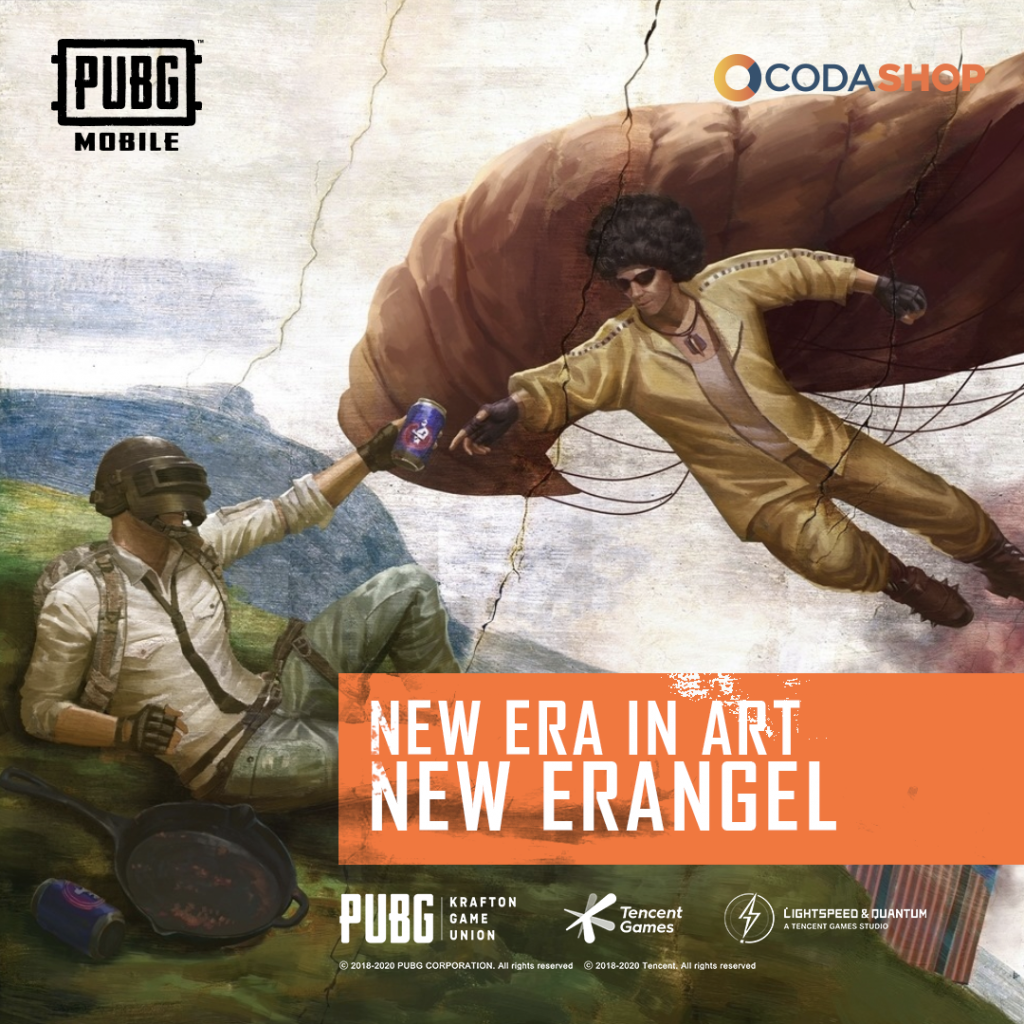 User experience has been completely overhauled including the game lobby which now features improved controls and prioritized display features. It's now more concise and has intuitive control experience. You will also observe that the games, community and purchases have been separated in 3 spaces to allow hassle-free access for players and to quickly locate their desired functions.
Improved Anti-Cheat System
To further level the playing field, PUBG has come up with an all-new anti-cheating system upgrade. It features improved striking against Cheat Z, Cheat M, Auto-Aim and Grass Hack. The game also employs a stricter crackdown on Chat Channel Cheating Promotions and Ranked TDM. Other security protocols have been tightened and security monitoring optimized.
Royale Pass Season 15
New theme, new rewards! Get ready for Beyond A.C.E. themed gameplay. This event brings together players to the mysterious Energy Towers to redeem supplies by completing specific combat requirements. Enter this mode during Erangel matchmaking available in Classic Mode.
Halloween Infection Mode
Available starting October 23, the Infection Mode is back at it again! Prepare creepy encounters with zombies donning Halloween masks in a new setting filled with jack-o'-lanterns, candles and gravestones. This is a trick or treat you surely won't dare miss out.
Update Now, Get Rewards
What's a new update without some awesome bonus? Players who update their games from September 8 to 13 will snag awesome rewards including 2888 BP, 100 AG and a shiny Red Racecar Knight Backpack (3D).
For the complete patch notes, please visit the official PUBG Mobile website.
Need your dose of PUBG Mobile UC Redeem Code? Top up PUBG UC at Codashop for #BetterFasterSafer recharge and convenient payment options.